Cambria Estate Winery
. All opinions are 100% mine.
218 E. Superior Street, Munising, Michigan.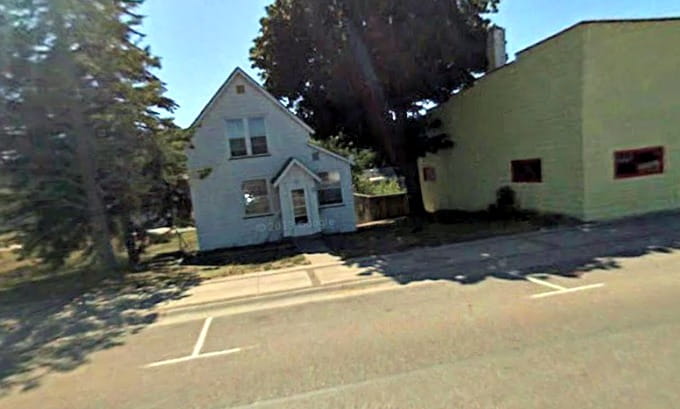 It doesn't look like much.
But the history it holds, for me, makes it a place like no other.
I grew up in and around Chicago but my mother's family history could be found at 218 E. Superior St. in Michigan's Upper Peninsula in a little town called Munising. In that town, my great, great-grandfather had sold the house to his son, my great-grandfather, for $1. It is unclear to me whether the house was built by my family, but I know that my great-grandmother, grandmother, my mother and myself spent priceless time in that house. My grandmother grew up there, and my mother and I would visit frequently through the years as children and adults.
There will always be something about that house that is magical to me. Sadly, it is no longer in our family, but it will forever house the memories of my childhood and the women I loved and admired.
And the scenery wasn't bad either.
I haven't been back to Munising in over 13 years, at least not physically. But I love to reminisce. And a lot of times when I get nostalgic, I crack open a bottle of wine. Actually, there aren't many occasions where I don't crack open a bottle of wine, but in this case, it helps me relax and allows me to get a little bit lost in my memories. It allows me to travel back to my place like no other, because much of what made it so special is gone now.
Which is why Cambria Wines is a perfect compliment to my "place like no other."
Cambria Estate Winery® is located in Santa Maria, CA which is located in Santa Barbara wine country. That area is one of the most beautiful and culturally rich locations in the whole country. Cambria is family owned, and helps remind me of the rich history of our old home in Munising.
Cambria's hand-crafted wines have received more than 150 reviews of 90+ scores in the last 20 years. Cambria's unique wines reflect the vibrant and unique culture of the Santa Maria Valley area and can help you recreate the memories from YOUR place like no other.
Visit the Cambria blog for terrific recipes, DIY tips and news from the Cambria Estate Winery Vineyards.
I would love to be able to relive my childhood and bring my "place like no other" back to life. But while it lives on only in my memories, Cambria Estate Winery® offers a way for me to not only preserve my special place, but opens the door for new memories as well.
The legal drinking age is 21 years old, as always please drink responsibly.
Join our newsletter!
Subscribe to get updates and great stuff via email including subscriber-only goodies like free printables and giveaways.

This post brought to you by