ALO Drink
. All opinions are 100% mine.
We all know that aloe vera is a great treatment for sunburn and minor cuts and scrapes. It soothes the skin and promotes healing.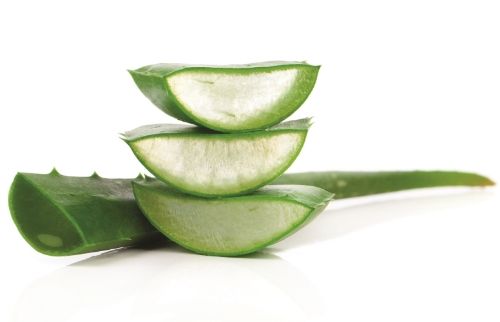 But the benefits of aloe don't end on the skin – they can go much deeper.
Studies have shown that aloe may provide these other health benefits as well:
Toxin removal
Immune system support
Weight loss support
Fights inflammation
May improve digestion
Helps with constipation
Hydrates your body
Increases your vitamin & mineral intake
ALO makes it easy to incorporate aloe into your diet with their amazing and tasty ready-to-drink beverages.
About ALO
Drinking aloe vera juice helps your body absorb the good stuff—better. At ALO we're committed to bringing you deliciously refreshing drinks that support your healthy lifestyle. We start with the natural benefits of real aloe vera, then add more natural ingredients from there. So naturally, it's better for you. Now go ahead, refresh, hydrate, feel better, and say hello to ALO.

All-natural aloe vera juice made straight from the leaf, never from powder.
No artificial flavors, colors or preservatives.
Aloin-free
Non-GMO
ALO Drink comes from an organic aloe vera farm and is made straight from the leaf with real aloe vera pulp. It is never made from powder. It is also gluten-free and perfect for those who are watching their caloric intake.
ALO is also the very first aloe drink to receive verification from the Non-GMO project!
I have to admit that when I first heard about drinking aloe, I thought it was kind of weird. And when I saw the drinks with the pulp floating in them, I thought it was even more weird. But, then I tried it.
It was much better than I expected.
So good, I decided to use a fresh pineapple I had sitting on the counter to turn it into a fun drink.
Print
Pineapple & Aloe Morning Refresher Drink Recipe
Author:
Yield: 4
---
Ingredients
16 oz. bottle of ALO Exposed (original + honey)
2 cups fresh, chopped pineapple
1 cup crushed ice
---
Instructions
Place all ingredients in blender.
Blend until smooth.
Serve!
ALO has 3 different drink lines with a number of different flavors.
9 flavors for ALO original
3 flavors for ALO light
2 flavors for Coco Exposed (an aloe vera and coconut water beverage)
I enjoyed all 4 of the flavors I tried, although watermelon & peach is my favorite. They taste so light and refreshing!
ALO Facebook Giveaway
Visit the ALO Facebook page to enter the ALOVE contest. Every weekday through July 11th, a winner will be selected to receive a sampler pack of ALO varieties.
To enter, simply show your love of ALO with a photo or share a creative drawing or photo that shows why you want to try ALO.
Learn more and enter the ALO Contest so you can try my awesome morning refresher recipe. I'd love to hear what you think!

ALO Drink on SoundCloud
On every bottle of ALO Drink, there is a QR code that leads to a specific song that was made specifically for that particular variety. It's a fun interactive way to take your ALO Drink experience to a new level!
More Information about ALO
For more information about ALO, make sure you visit the ALO Website and follow them on their social channels.
Which variety would you try first? What creative drink recipe would you create with ALO?
Join our newsletter!
Subscribe to get updates and great stuff via email including subscriber-only goodies like free printables and giveaways.

This is a Sponsored post written by me on behalf of