Across the world people say Merry Christmas in their own way, in their own language.
Below are a few examples of how differently "Merry Christmas" sounds in other languages.
French: "Joyeux Noël"
Hawaiian: "Mele Kalikimaka"
Navajo: "Merry Keshmish"
Polish: "Wesolych Swiat Bozego Narodzenia"
Russian: "Pozdrevlyayu s prazdnikom Rozhdestva s Novim Godom"
Scots Gaelic: "Nollaig chridheil huibh"
Spanish: "Feliz Navidad"
Chinese: [Catonese] – "Saint Dan Fai Lok"
German: "Fröhliche Weihnachten"
Swedish: "God Jul and (Och) Ett Gott Nytt År"
When it comes to expressing these Christmas wishes to family and friends, we often do it with a Christmas card.
I love getting Christmas cards in the mail. I enjoy receiving photo cards so I can see how children have grown since last year. I cherish the cards the come with letters telling us what our loved ones afar have accomplished the last year.
And I often save Christmas cards, especially the personalized ones people send and display them with our Christmas decorations.
Because I enjoy getting these cards so much, I am always on the lookout for cards I can send that the recipient will cherish just as much as I cherish theirs. And yeah, I want to stand out. I want my card to be one of the ones they save year-after-year and pull out each Christmas to put on display.
Pear Tree Greetings can help with that.
10 New Ways to Say Merry Christmas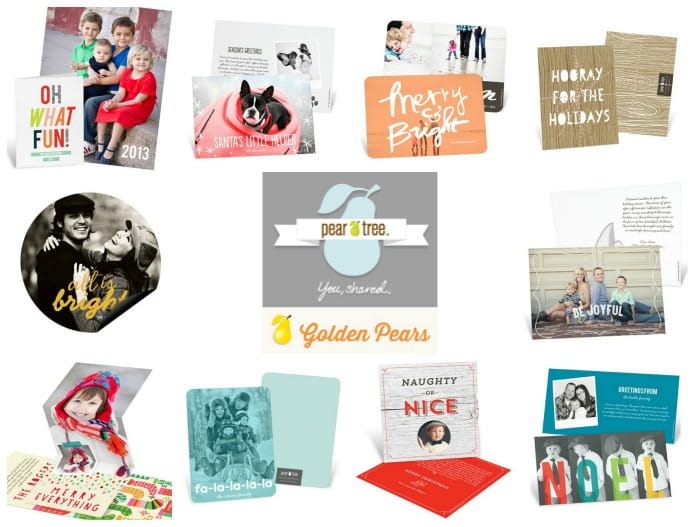 Pear Tree Greetings makes it easy to customize their "Golden Pears" photo cards to make them uniquely yours.
The hardest part is choosing which card you want, because there are SO MANY amazing designs.
I couldn't pick just one design so I narrowed my selection down to two and ordered them both!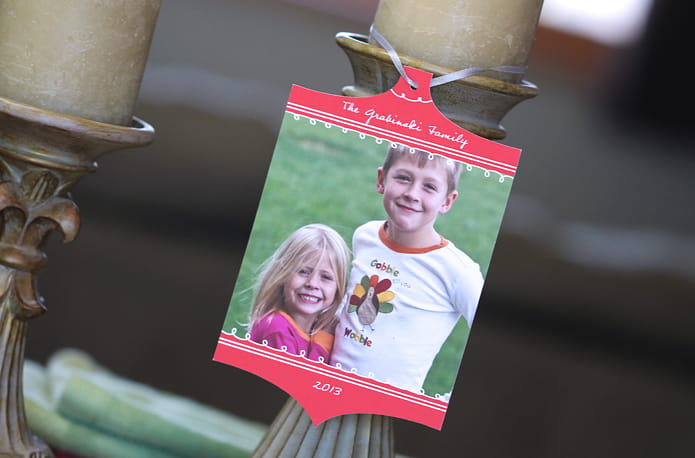 These ornament display photo Christmas cards come with a ribbon and can be hung on a tree, a candle, just about anywhere! You pick a photo for the front and there is room on the back to type a message and include your name and the year.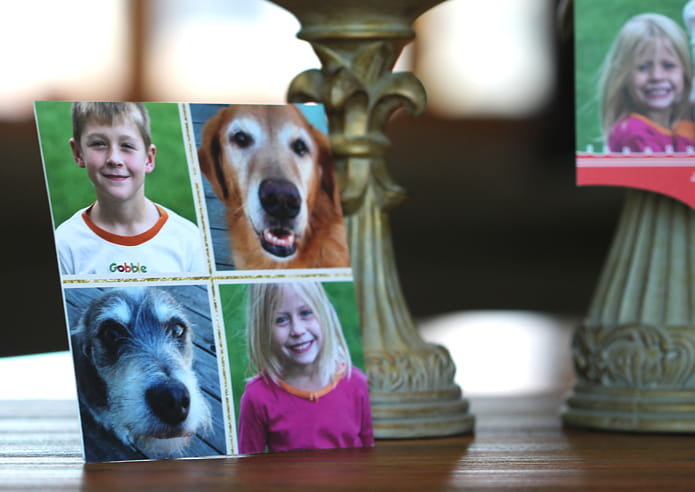 These picture frame photo Christmas cards come with a built-in stand making it easy for your recipients to display your card in their home. There is a space on the back that was big enough to fit our name and the year.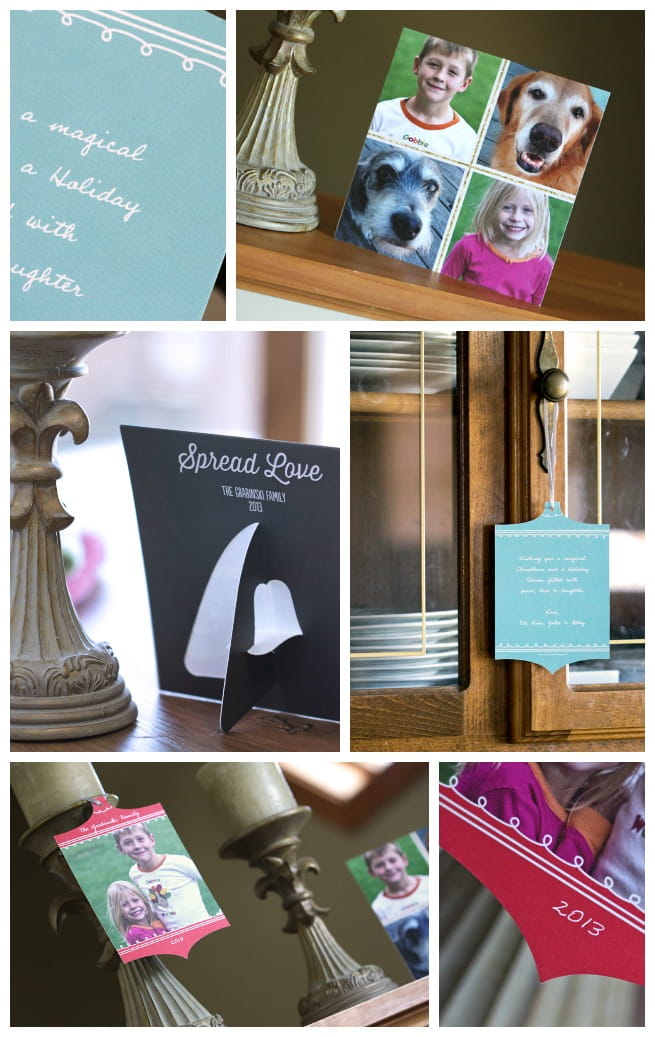 The Pear Tree Greetings website interface is easy and straightforward to use, just 4 steps and you have created your cards!
For me, because I want my cards to be able to become memories that people cherish, I chose cards that actually can be easily displayed. They are very unique, are made of  heavy 100 lb. matte card stock so they are sturdy and will stand up to being put on display year-after-year. A number of Pear Tree Greetings cards are also 100% recycled like the ornament cards I ordered.
You also have additional options with Pear Tree that include things like colored envelopes, pre-printed return addresses and extra envelopes.
I can't wait to send out my Christmas cards this year!
The fun doesn't stop there with Pear Tree Greetings. They also have holiday party invitations and unique gift items for teachers and other people on your Christmas list. They have personalized children's books, notepads and more.
Join our newsletter!
Subscribe to get updates and great stuff via email including subscriber-only goodies like free printables and giveaways.