Do you have feet?
Most people do.
If you don't, you still might be interested in part of this review so don't go anywhere.
Ped Egg
I got a Ped Egg because quite frankly my feet looked like the Arizona desert and I'm just not old enough to have feet that look like I've walked 1,000 miles barefoot.
Here is a picture of my foot before I used the Ped Egg: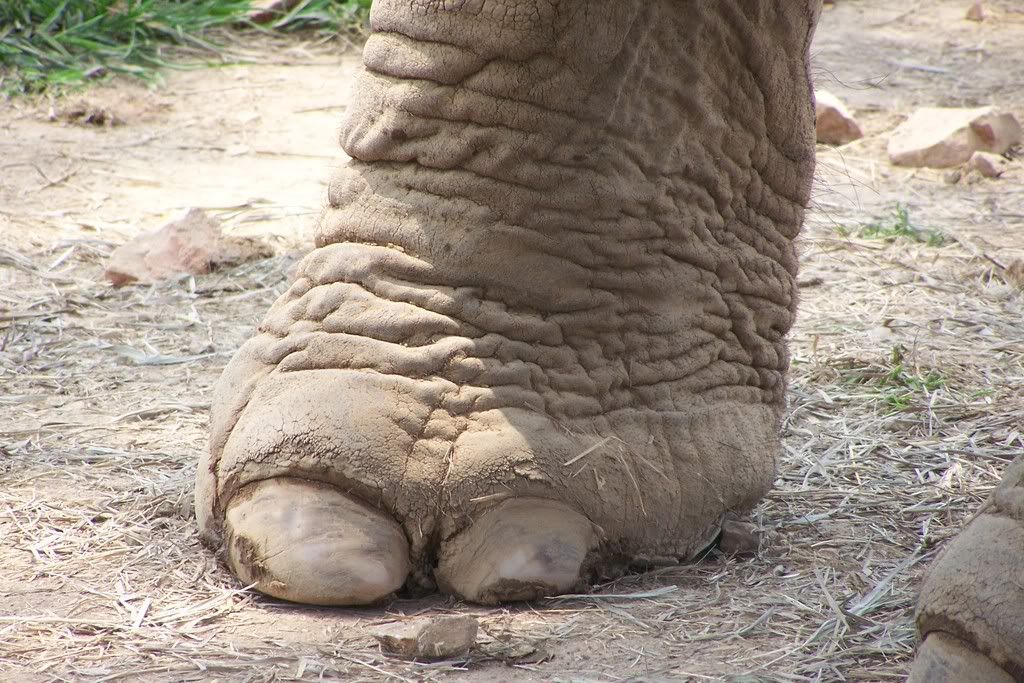 Ok, so not really, but did you actually expect me to post a picture of my own crusty foot?

I had seen the commercials, read reviews on the web, and I figured the Ped Egg was worth the $9.95 I had to shell out for it at Walgreens. I go barefoot or in sandals constantly now and it has taken its toll on my feet. I tried the Ped Egg and was literally amazed. Others have likened it to a cheese grater for your feet and they are not too far off. That is essentially what it looks like an how it functions. You run this little cheese grater across your dry and calloused heels and it grates the dry skin right off. It's kind of gross, but once you feel your feet and the toughness is gone, you get over it. Other people have said that it hurts but there was no pain for me. I suppose if you push hard enough it will hurt but that isn't necessary, nor recommended.
The first time I used it I was a bit timid and awkward with it but you get the feel for it pretty quick. It took awhile to really do its job this first time too, but now, a few times a week, all it requires is some quick maintenance.
The Ped Egg removes the thick dried skin easily and leaves you with softer soles. My feet also felt different after using it; they felt somehow lighter and less tired. One thing I did notice is that although the Ped Egg removed thick dry skin, it did not necessarily leave the soft skin smooth and moisturized. How can it?
That is where the Skin MD Shielding Lotion comes into play.
Skin MD Natural – Shielding Lotion
Skin MD Natural is not your ordinary skin lotion or moisturizer. It is called a shielding lotion because it does more than just add needed moisture to your skin. Skin MD creates a protective hydrating "shield" on your skin that not only moisturizes but prevents your skin from losing moisture from the things your skin comes into contact with every day.
Skin MD is a "natural" lotion and contain the following ingredients:
Deionized water (Aqua)
Aloe Barbadensis Leaf Extract (Aloe Vera)
Cyclopentasiloxane
Dimethicone
Methyl Gluceth-20
Tocopheryl Acetate (Vitamin E)
Arnica Montana Flower Extract (Arnica)
Symphytum Officinale Leaf Extract (Comfrey)
Chamomilla Recutita (Matricaria) Extract (Chamomile)
Achillea Millefolium Extract (Yarrow)
Acrylates/C10-30 Alkyl Acrylate Crosspolymer
1,2 Hexanediol
Caprylyl Glycol
Butylene Glycol
Aminomethyl Propanol
Phenoxyethanol
For more information on how and why Skin MD Natural Shielding Lotion works, you really need to visit their website and read all the fantastic information they provide along with user and doctor reviews, before and after photos and more.
In general I have extremely dry skin, to the point where I experience painful cracks at the tips of my fingers. I have tried many of the over the counter moisturizers and have not found one that works much longer than the 10 minutes after you apply it.
When I first tried the Skin MD Natural Shielding lotion, I noticed a difference the second it came out of the bottle. The lotion was light and slick, not thick and creamy like most other lotions. I also noticed a difference in the feel of my skin immediately after applying the Skin MD. First, it did not take much to rub it into my skin, plus you don't have to use a ton of it. It almost felt like my skin sucked it in, like it had been craving the lotion. The next thing I noticed was that my skin felt cool and not greasy and sticky like you feel in the first few minutes after applying a moisturizing lotion.
I used the Skin MD for a week on my hands and was very happy with the results. A skin crack that I had on my thumb healed and has not returned and overall my hands felt more moisturized, even on days when I forgot to use the Skin MD.
Superb together – Skin MD Natural and Ped Egg
One day while I was using my Ped Egg, I really noticed that although the Ped Egg removed the thick rough skin, that my heels and the soles of my feet were still dry. I happened to have the bottle of Skin MD right next to me and I had one of those "DUH!" moments, and began applying the Skin MD to my feet.
I immediately noticed the same things that I had noticed with my hands. My feet felt light and cool and they immediately absorbed the Skin MD as if they had been waiting for it. I have tried all kinds of lotions for my feet in the past and they all required me to put socks on for awhile after applying them otherwise I would pick up lint and dog hair for an hour afterwards while it dried. With the Skin MD, I did not have to put socks on, and it did not cause my feet to act as giant lint roller.
Synopsis
Both of these products, the Ped Egg and Skin MD Natural Shielding Lotion are worthy of praise in their own right. Each one can be used without the other and achieve very successful results. Where your feet are concerned, however, combining these two products produces not just great results, but better than I ever imagined results. I will be using these products together for years to come.
The Ped Egg can be purchases at Walgreens and I'm sure other places in person and on the web. I paid $9.95 and I imagine that is the going price everywhere.
Skin MD Natural Shielding Lotion can be purchased on their website and from many chain drustores as well – Walgreens, CVS and others. You can search by zip code on their website to find the location nearest you that carries Skin MD. If you would like to try a sample, you can visit their order page and receive 2 sample packets for $2.00 for shipping, or send a SASE and receive them for free.
Join our newsletter!
Subscribe to get updates and great stuff via email including subscriber-only goodies like free printables and giveaways.