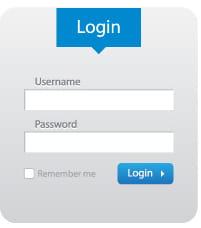 Have you ever stopped to consider how much of your life is online?
How many sites you log into on a daily and monthly basis?
Social media accounts
Shopping
Online banking
Forums
Email accounts
School
Blogs
Online bill pay
Insurance
Digital media
Photo albums
It seems like now our entire lives are online.
And if you have read anything about online safety, you already know that you should have unique passwords for each different site that you log into. These passwords should also be difficult to hack meaning difficult to remember. You also should change them frequently.
So how in the world do you remember them all?
If you are like me, you spend a lot of time clicking "I forgot my password" and waiting for a password reset email. If you do happen to remember your password, typing it into the little tiny box on your mobile phone generally leads to typos when you can't quite hit the right key. I won't even get into the frustration cause by auto-correct. It may be an auto-correct funny afterwards but while you are trying to log in to something important, it's just not funny.
But you don't have to do this anymore!
PasswordBox is an innovative free service that allows you to store, create, retrieve and share passwords and other personal information, giving you greater control over your digital property – during life and after. Enjoy peace of mind knowing that you – and only you – can access and manage your digital assets, anytime, anywhere, on any device.

PasswordBox features:
Save time with 1-Tap login to websites
Automatically saves your logins while you browse
Passwords are encrypted with AES-256, the strongest grade of encryption available
Secure SSL protects your data during sync between devices
Create new strong passwords and save them while you browse
Locked with a Master Password that only YOU know
Optional Pin Code Lock for additional security
Secure password sharing and management, for sharing passwords with co-workers or family
Instant Login to your accounts using our secure in-app browser
Encrypted Safe Notes for sensitive personal information
Customizable Start Page for accessing your most-visited sites with 1-Tap
20,000 recognized sites makes it easy to add new accounts to your Start Page
Auto-Lock function to safeguard against theft
And it's FREE too!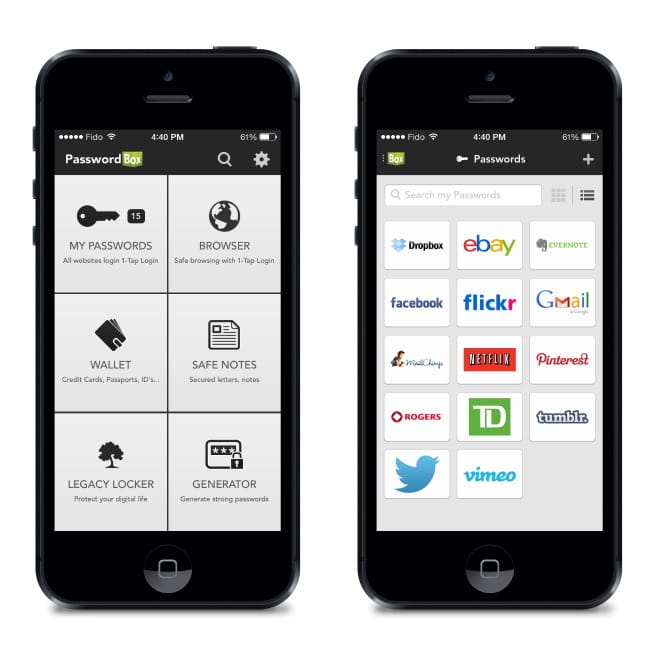 Getting setup with PasswordBox is super easy!
After you download the app on iTunes or Google Play you create an account. This is your first step towards protecting yourself online. You will set a master password that gives you access to all of your logins so make sure it's a secure password and that you can remember it. Also write it down in a safe place too.
Once you create your account and set your master password you can begin adding your logins.
PasswordBox has a whole bunch of popular websites already programmed in to the interface so you can just click the icon for each site and add your login info. You can also add your own custom sites as well.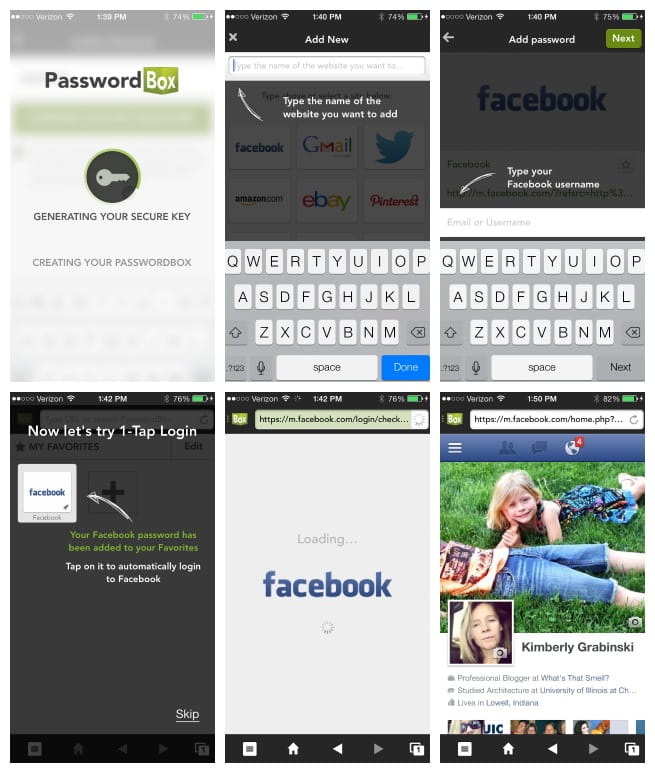 Then when it is time to login to your favorite site, all it takes is 1-Tap!
This really is the app you have been waiting for and didn't even realize it!
It's not safe to have the same, easy-to-remember password for all of your online accounts and keeping track of them all can be daunting. Typing your passwords in each time you log in is annoying and time consuming.
With all of your passwords and logins stored in one place with PasswordBox, you only have to save new passwords once and it syncs across all of your browsers (with browser plugin installed). You have one-click access to all of your sites saving you so much time. And you no longer have to click "I forgot my password" every time you want to pay your electric bill or mortgage or chat with your Facebook friends and Twitter followers.
For more information about PasswordBox and to get 1-tap access to all of your logins visit:
How do you manage your passwords?
Join our newsletter!
Subscribe to get updates and great stuff via email including subscriber-only goodies like free printables and giveaways.