Peppa Pig is one of those things that no matter how old my kids get, we still hold an affection for, especially my daughter. She is 6 now and still adores Peppa and her whole family.
I've said it before but the storylines and lessons taught by the characters are engaging and effective. Parents appreciate the practicality of teaching simple life lessons set amid the backdrop of family support and togetherness.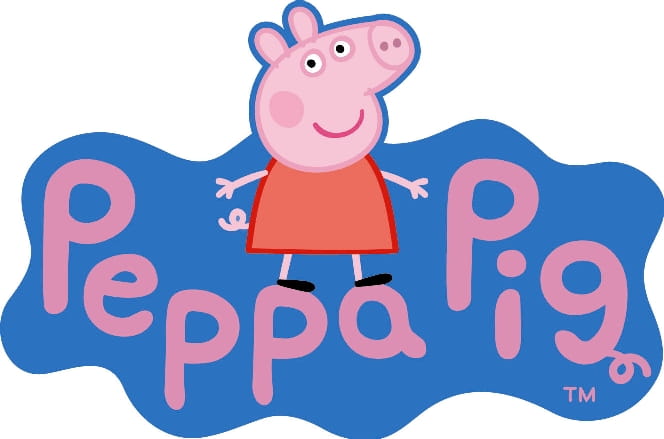 There is just something so endearing about this little pig family that you can't help but enjoy their adventures.
And so we absolutely love when they come out with new ones!
About Peppa Pig
Peppa Pig is a very loveable little pig who lives her her parents Mommy Pig and Daddy Pig and her little brother George. They live in the UK and all have adorable British accents. They are a fun little family, who do relatively normal things like playing games, going on trips and, of course, jumping in muddy puddles. You can find Peppa Pig on Nick Jr.
We recently got to enjoy a couple of new releases from Peppa Pig!
Peppa Pig My Birthday Party DVD
The new Peppa Pig "My Birthday Party" DVD is an 80-minute compilation featuring 14 fun-filled "Peppasodes" and two never-before-seen educational extras: "Learn the Alphabet" and "Learn to Count."
In the title episode "My Birthday Party," its Peppa's birthday and all of her friends are invited to her party where Daddy Pig gets lots of laughs with his attempt at performing a magic show. Other episodes include an exciting boat race, a school play, a costume party and more!
The "My Birthday Party" DVD is available at retailers nationwide or as a digital download on iTunes.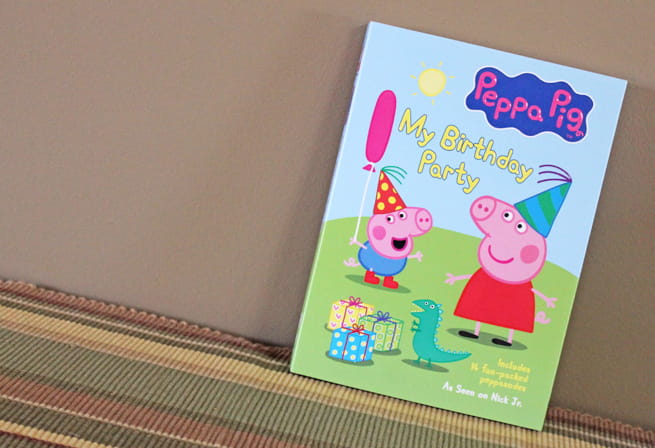 My daughter and her cousin sat down and watched the DVD and were as drawn in as ever to the stories. I have to admit that I love all of the snorting that goes on during each episode.
Peppa Pig Party Time App
Entertainment One and P2 Games are bringing everyone's favorite little piggy to life with the new "Peppa Pig's Party Time" app!
Featuring characters, music and sound effects from the hit TV show, "Peppa Pig's Party Time" app will entertain the whole family with seven party-themed games and activities designed for preschoolers age 2-6.
Fans can help Peppa prepare for her special day and enjoy digital playtime with their favorite piggy like never before.  Games such as "Create Your Invite," "Let's Make a Cake" and "Musical Chairs" will have little ones squealing with delight!
"Peppa Pig's Party Time" app is compatible with iPhone, iPad, iPod Touch and Android devices and is available at iTunes and Amazon for $4.99.
My daughter loved this app! With 7 different games, there was no end to her wanting to play.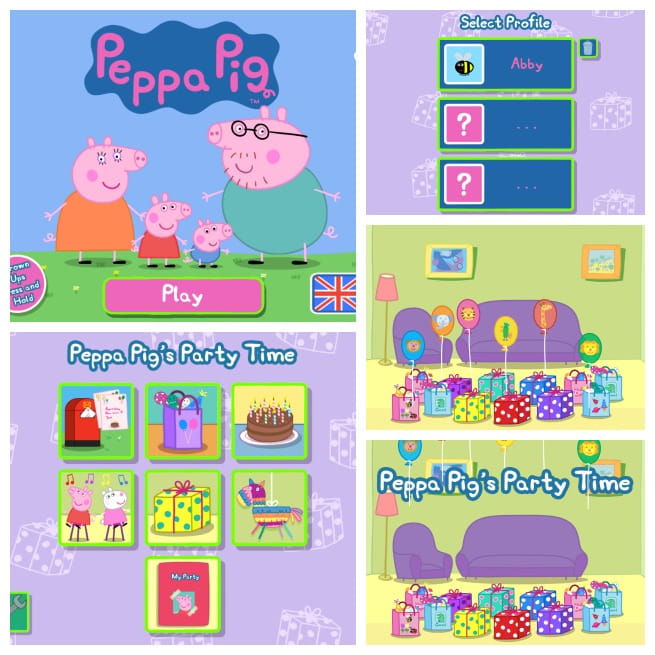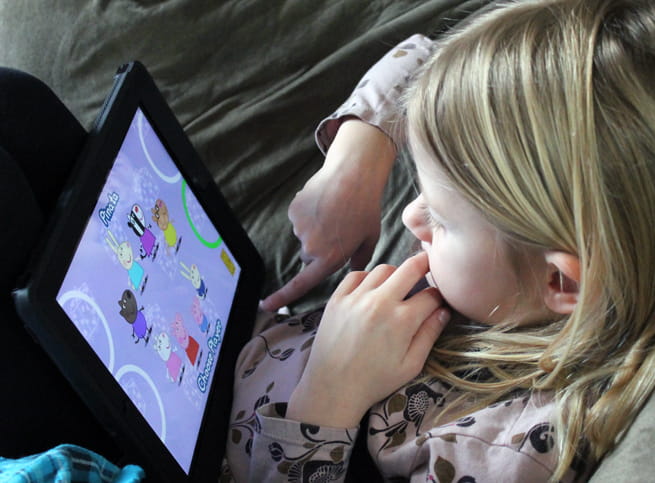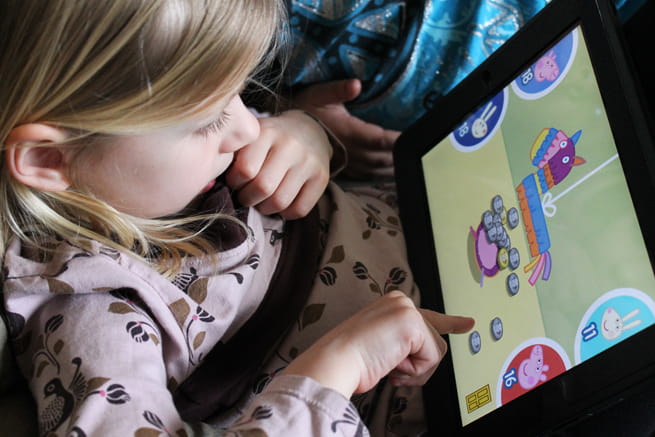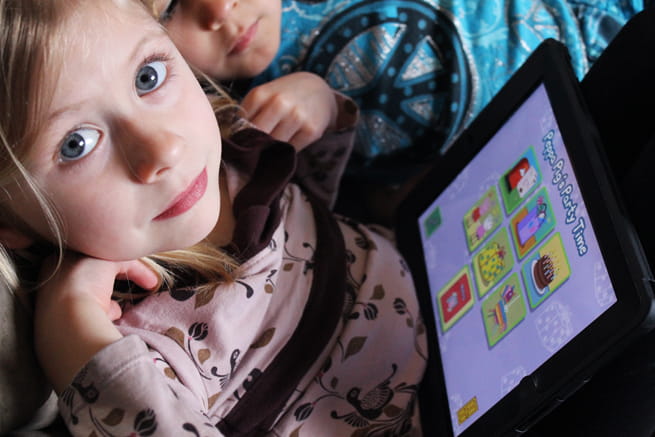 Peppa Pig Printables
In addition to all of that great fun, I also have some Peppa Pig printables that will help your kids join Peppa as she celebrates her birthday!
Peppa Pig Printable Mask
(click image for printable PDF)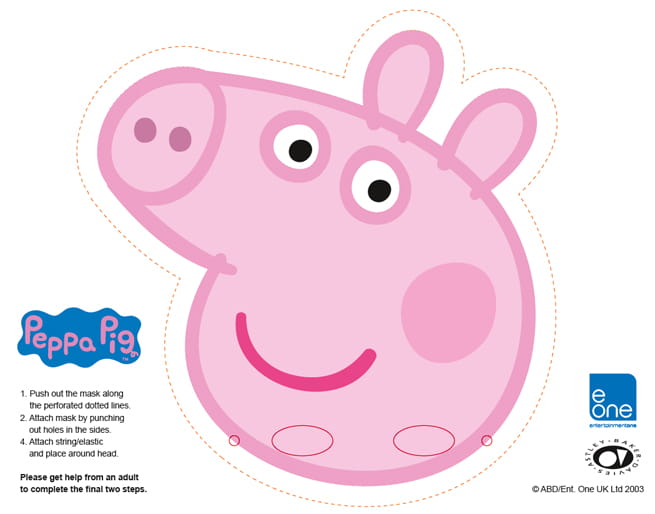 Peppa Pig Printable Birthday Hat
(click image for printable PDF)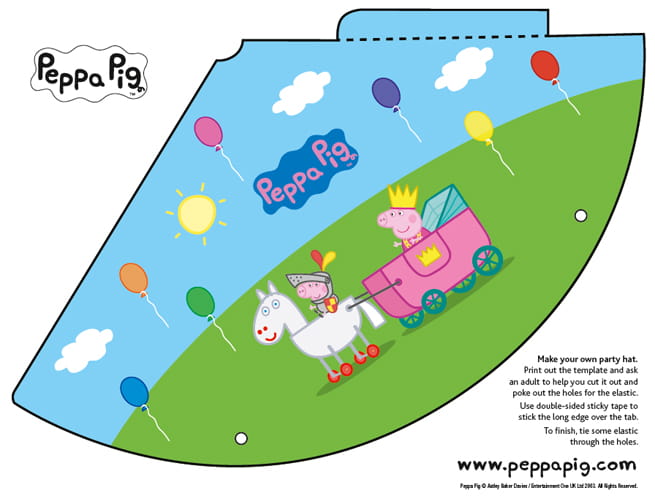 For more information on Peppa Pig, please visit www.PeppaPig.com, Facebook at Facebook.com/OfficialPeppaPigUS or Twitter at @PeppaPigUS.
I love Daddy Pig, who is your favorite Peppa Pig character?
Note: this article is part of a sponsored campaign.
Join our newsletter!
Subscribe to get updates and great stuff via email including subscriber-only goodies like free printables and giveaways.