This is a sponsored post on behalf of Pampers UnderJams. All opinions are my own. 
Everybody always told me that parenting was going to be completely different than the picture I had in my head. Being the stubborn person that I am I did not listen, nor believe them. I'm going to pause right here for a moment so you can laugh at me a little.
…Really, guys! I'm inviting you to laugh at me, I deserve it.
The point here is I should have listened. I should have taken every piece of advice to heart because parenting hasn't gone the way I expected it to even once. Not one single time.
Then came potty training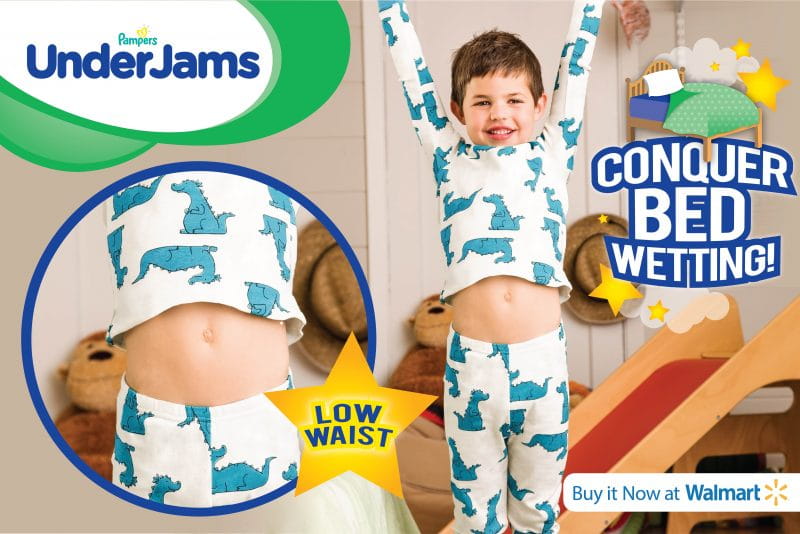 Nothing could have prepared me for potty training. From pee on the floor to floaters during bath time. I thought I had experienced it all — and couldn't be more relieved to be done with it. Only I wasn't done. This was the first big event that didn't go my way, and I still have nightmares about it.
After a few months of (daytime) potty training success I began to realize how lucky I had been during the process. Night time is the obstacle that we are still working on to this day with our youngest child. It also brings back some pretty sad memories of wetting the bed as a child.
I am at the point that I would do anything to make sure my kids don't have bad memories of nighttime accidents.
New Pampers UnderJams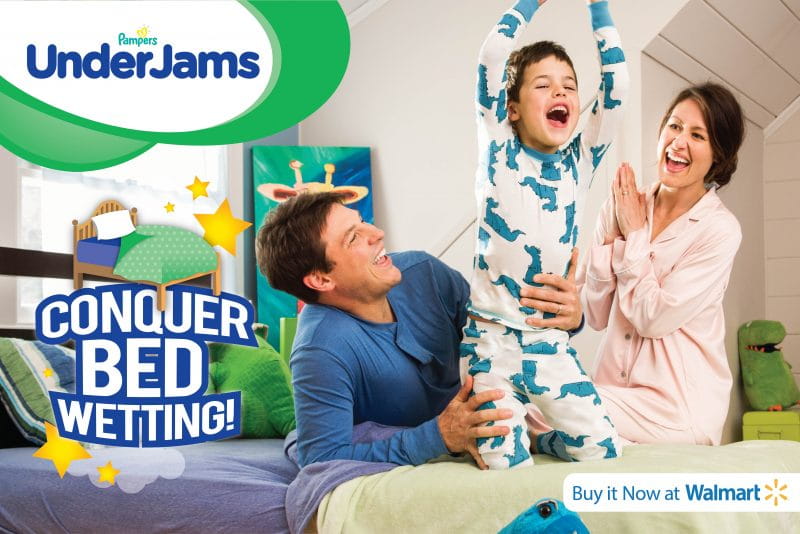 There came a point in time where I was tired of the middle of the night sheet changes, and accommodating my kids in my bed after an accident happens.
The last think I want to my kids is for them to feel embarrassed and need to wake me up. With Pampers UnderJams, my girl feels more than ready to tackle bedtime and conquer bedwetting.
Pampers UnderJams are the best for this — and we actually tried them the first time when my daughter picked them out at Walmart. It was as simple as she liked the color of the packaging, but they changed everything for us.
Emma loves going to bed now — in her "big girl, but only for little big girl" underwear. I'm not sure my daughter is old enough to understand this yet — but the cloth-like feel and the low-rise waist make the world of difference. Especially when she's comparing herself to her big sister. And I love them because I'm not washing sheets at 3 AM thanks to the NightLock ultra-absorbent core.
Kids can't fully understand how common bedwetting is. The least we can do is make the process as normal as possible.
Have you ever gone through bedwetting with your children? How about when you were growing up?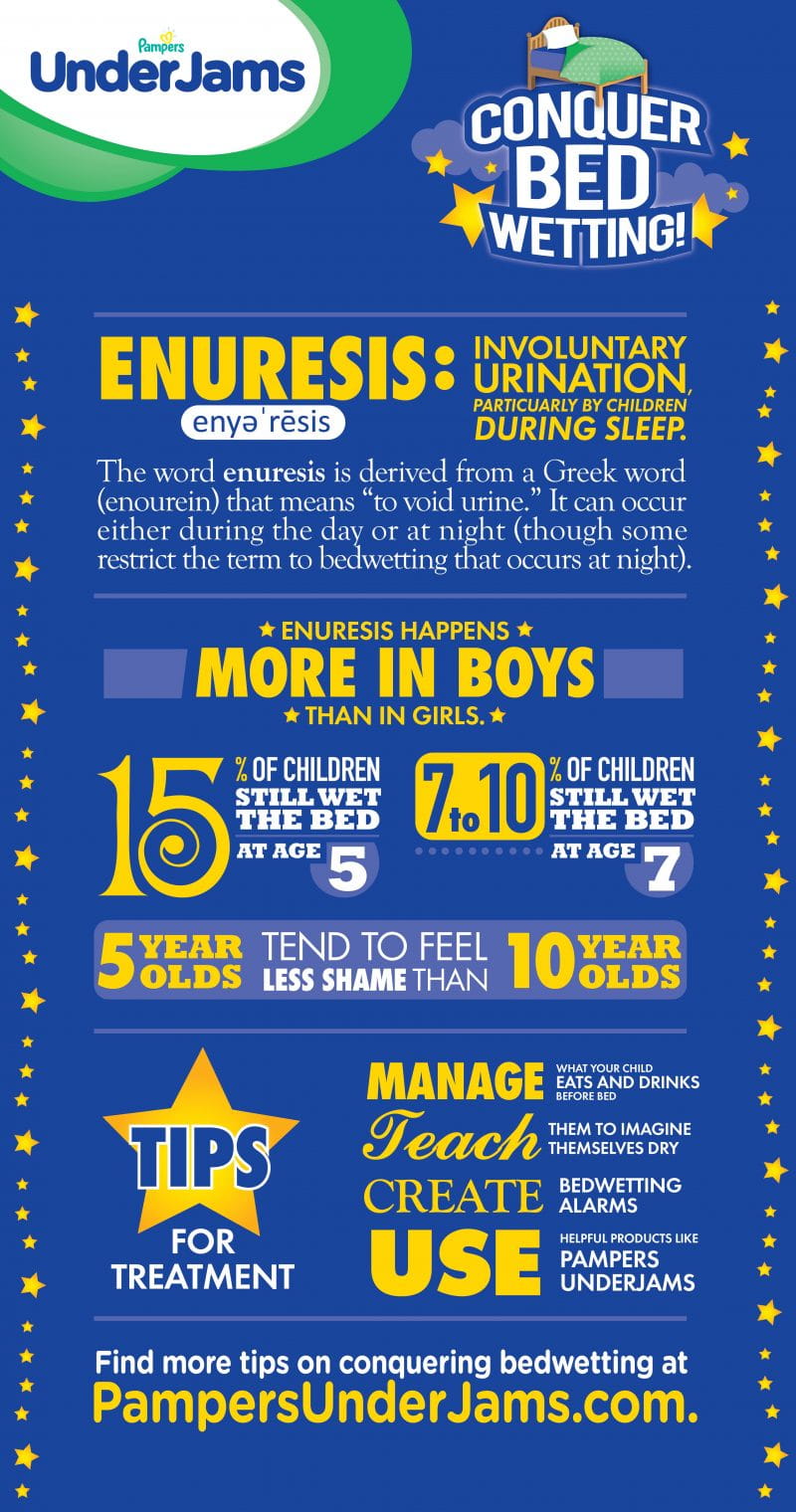 For more fun, feel free to download the following coloring pages and book as well as read the infographic above!