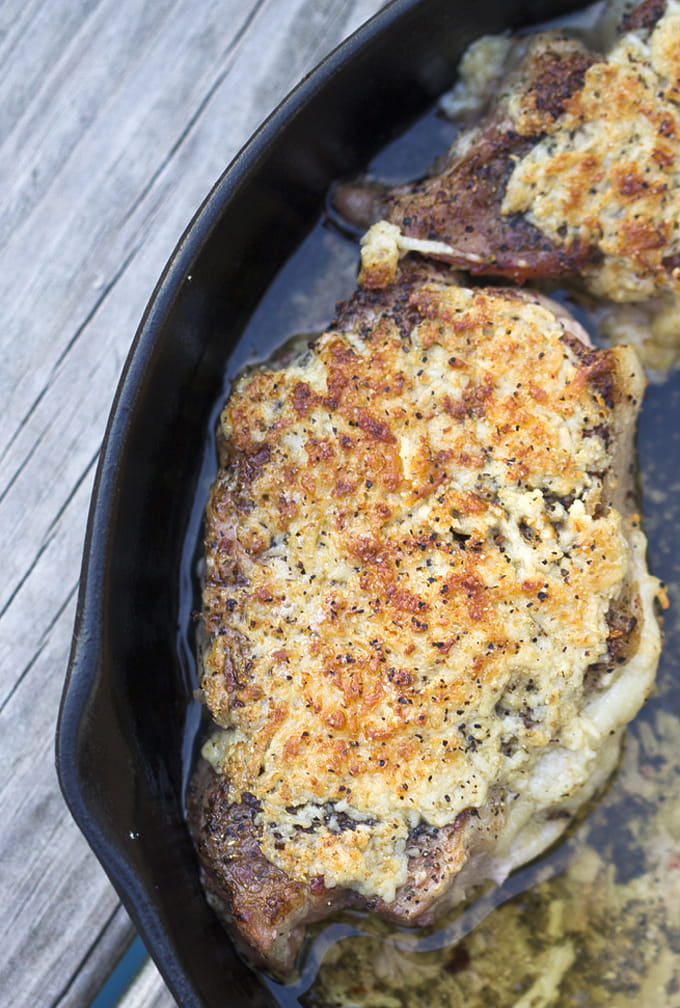 Do you even care what's in that?
It really tastes as amazing as it looks.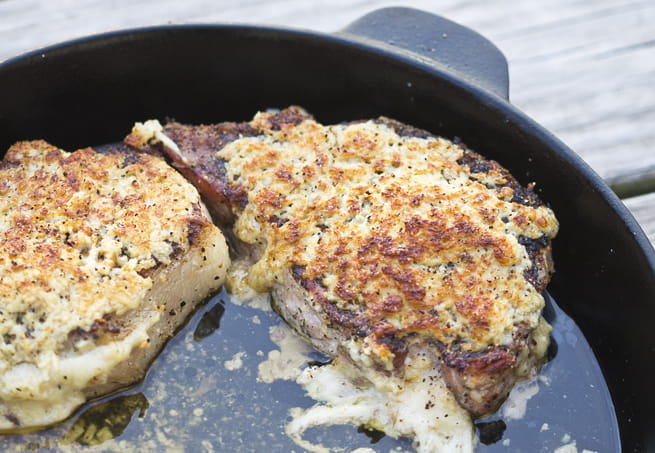 Obviously the dairy is controversial with paleo, different people believe different things. We don't have a problem with it so we eat it, buying raw dairy whenever possible.
Print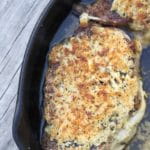 Paleo Grilled Asiago Stuffed Pork Chops
Author:
Prep Time: 20 mins
Cook Time: 30 mins
Total Time: 50 mins
Yield: 4
---
---
Instructions
Divide Italian 3-cheese blend into 4 and stuff into pockets of pork chops.
Season both sides of chops liberally with garlic pepper seasoning.
Set aside and allow to come to room temperature, about 15 minutes.
Melt butter in a small saucepan and stir in ground mustard and ground mustard seed. Add Asiago cheese and stir until blended.
Light grill and sear pork chops about 2 min. each side.
Continue to cook chops, turning frequently, until internal temperature reaches 160 degrees (or your preferred temperature).
Remove chops from the grill and place in a cast iron skillet.
Reheat butter & Asiago mixture and pour over chops.
Broil on high in oven until golden brown and slightly crusty.
Serve.
---
Notes
*The Spice House Back of the Yards Garlic Pepper seasoning is their custom blend. According to their ingredients list it is hand mixed from: Tellicherry black pepper, garlic, Kosher flake salt, sugar, red bell peppers, shallots, parsley.
There will not be any leftovers.
Trust me.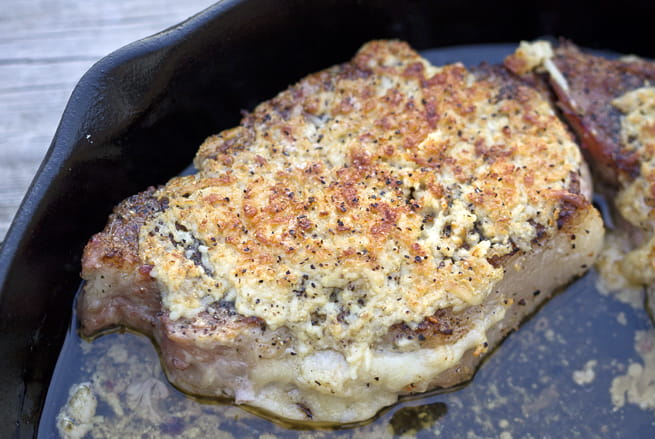 See that yummy cheese oozing out?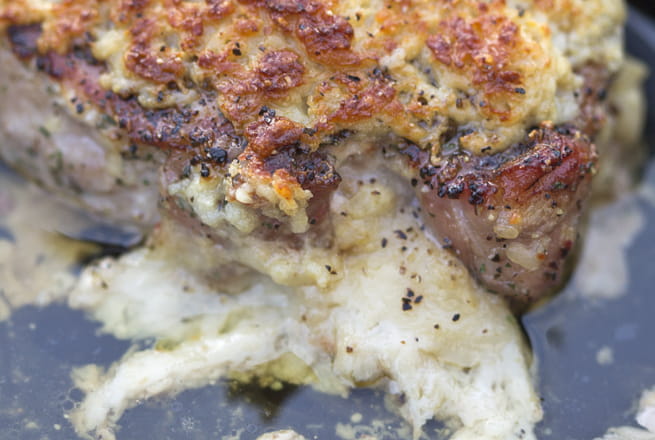 You might want to double the recipe, just sayin'.
Join our newsletter!
Subscribe to get updates and great stuff via email including subscriber-only goodies like free printables and giveaways.