Imagine, if you will, that you have intimate knowledge of your body's inner workings. This knowledge allows you to understand how your body will respond to certain foods and how well it will absorb certain nutrients. It also gives you insight into your hunger and your potential for weight gain and weight loss.
Your familiarity with your body would also help you understand how well your metabolism works and how easy or difficult it might be for you to build muscle. In addition, it would give you an understanding of your behavior and the impact your genetic makeup has on learning and development as well.
If you use this knowledge wisely it can help you lead your healthiest life and reach your highest potential.
Sounds like a pretty good superpower to have right?
Note: I received DNA tests from Orig3n to facilitate this review.
This kind of understanding isn't a fairy tale, however, it is attainable.
And all it takes is a little cotton swab.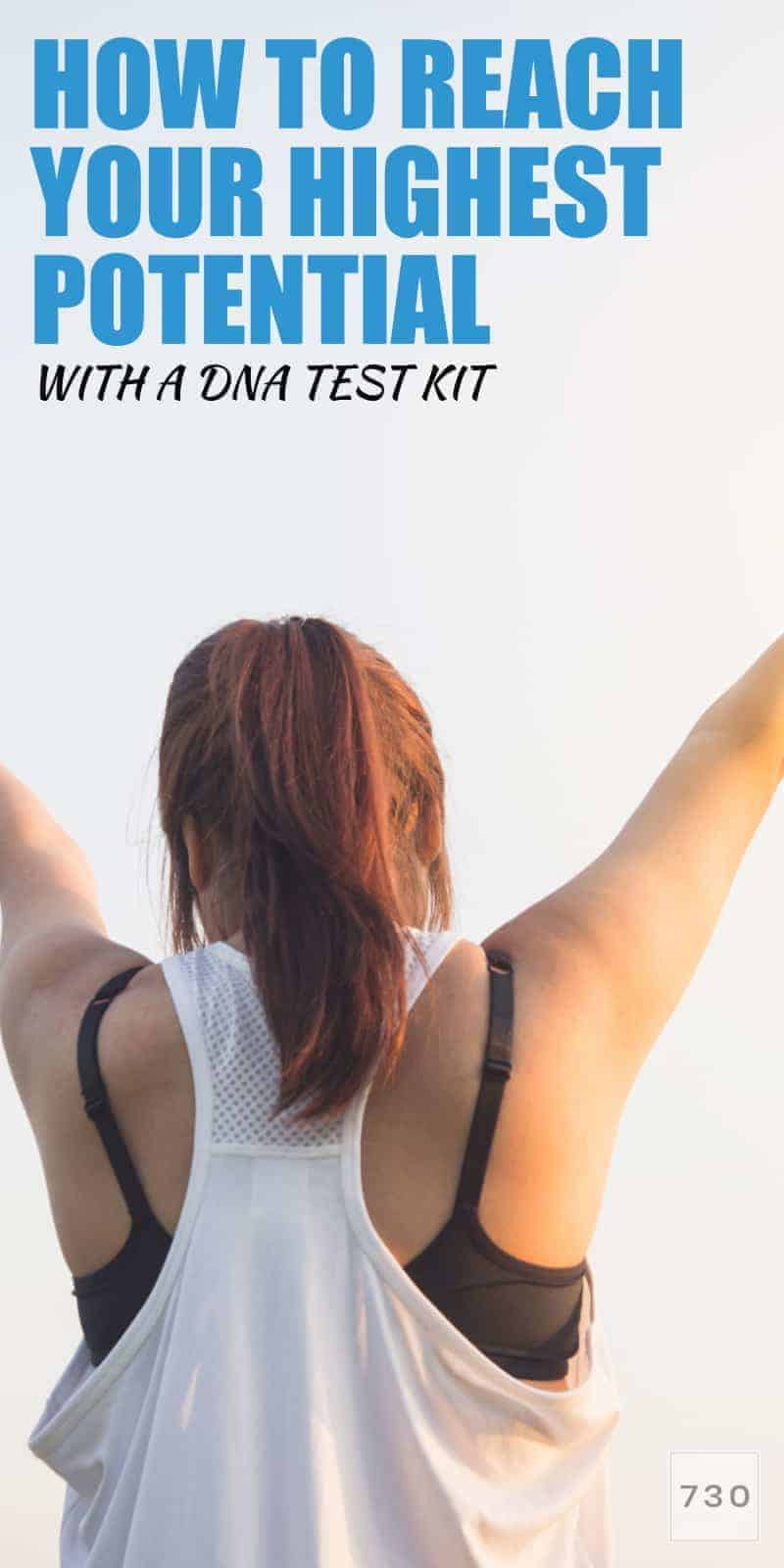 Benefits of DNA Testing
DNA testing can not only connect you with long lost relatives, it can provide insight and information about what makes you, you – based on your genetic makeup.
A DNA test can:
Provide clues about your body and mind that offer insight into your talents or abilities.
Help you make better choices based on potential traits that may affect your wellness.
Hint at what might lie ahead so you can make sure to pay extra attention to combat possible problem areas.
A DNA test does not:
Guarantee actual skills or abilities and does not take into account practice and dedicated effort.
Diagnose any actual disease, merely provides insight into the potential likelihood to develop certain conditions.
Predict the future.
When I learned about the kind of DNA testing that went beyond my ancestry, I was super excited to learn even more about my genes. I wanted to see how they matched up to my traits and abilities, and the things that I noticed about my own health and wellness. So when I had the opportunity to review an Orig3n DNA test kit, I jumped at the chance.
Orig3n DNA Test Kits
Orig3n has an entire line of DNA test kits from nutrition and fitness, to child development and behavior, and a bunch of other things in between. If you did them all, you really would have a very thorough picture of your genetic makeup and how it might impact your life. I chose the Orig3n Nutrition DNA Test for myself and the Orig3n Child Development DNA Test for my daughter. We were both really excited to take the tests.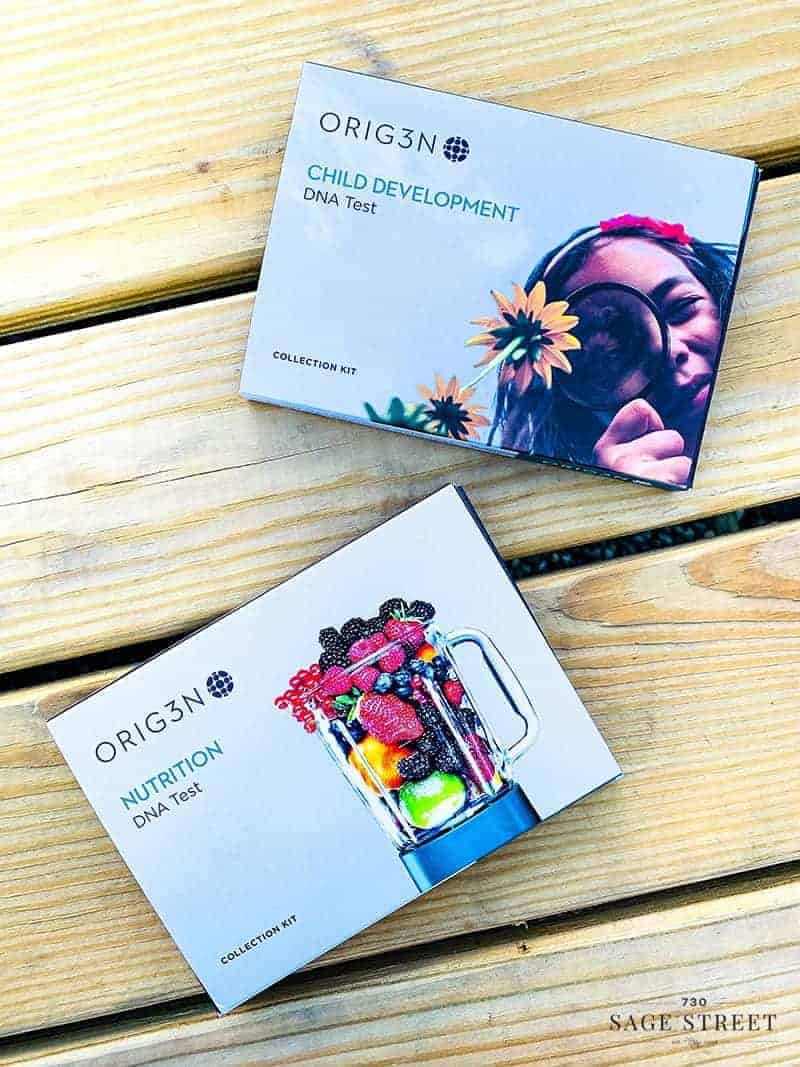 Orig3n DNA Tests use a swab to collect your DNA sample. Other tests use spit, but I found that the swab was much easier to use. Quicker too! We both swabbed our cheeks as directed, sealed up the return envelope and sent our samples back for testing.
Orig3n Nutrition DNA Test Results
I was excited to get my results from the Orig3n Nutrition DNA Test. I received email updates during the entire process, first telling me that they received my test kit, and then to tell me that my results were ready. Results can be viewed on the Orig3n website on a computer or in their mobile app.

The results come in four major categories. When you click into each category you get a list of numerous test results. It's really fascinating to read the results and compare them to the things I already know about myself. I have also started using the results as a guide for my nutrition habits.
This is just one example of the numerous tests, check it out, I'm gifted in my Vitamin B12. It's nice to be gifted at something! Seriously though, it's really interesting because when I take a vitamin B12 supplement, I get signs of having too much B12 in my body. Now I understand why!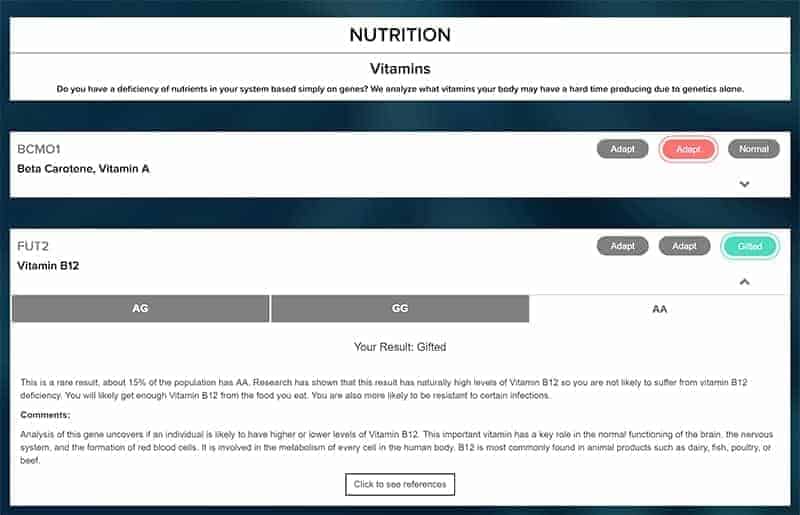 The other tests were equally interesting, and very enlightening. They give me a sense of confidence that I have some extra insight into living my best life.
Orig3n Child Development DNA Test Results
My daughter's results took a little bit longer than mine but were just as interesting.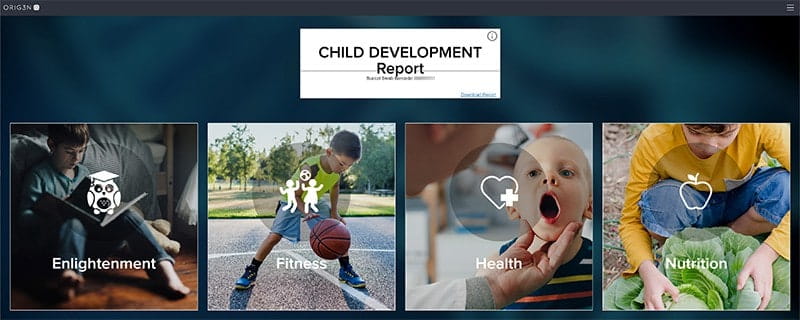 Some of the learning tests were interesting because they suggested the opposite of some of her learning abilities. But she is young, and I will be curious to see how they develop over time. The fitness tests seem pretty spot on as to her physical abilities. There was one really interesting result in her nutrition tests which was her folate levels. Her results were the same as mine – we both fall into the rare 10% of the population that has reduced folate levels.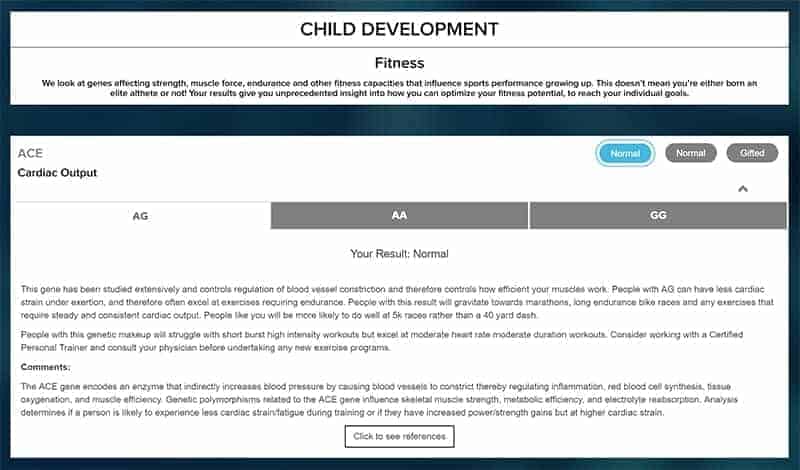 The insight provided by these Orig3n DNA tests, I believe, is a critical piece of the puzzle to help you reach your highest potential. Without it, you are just guessing. With these results in hand, you can make more educated choices based upon your own genetic makeup.
For more information, and to shop the full range of Orig3n DNA tests visit: orig3n.com.