I always joke that I was organic before organic was cool. And it's true. It's been a priority of mine for easily the last 4-5 years to feed my family organic food. And it's been quite a challenge over the years. When it comes to from-scratch meals, those have been relatively easy, organic ingredients have been readily available. But when it came to things like cereal, granola bars, macaroni and cheese, packaged soups, etc. there just weren't options available that didn't leave my kids feeling like they were being deprived of something they loved. But it was important to me to eliminate synthetic ingredients and focus on real food with real ingredients.
Annie's Homegrown (check out the adorable 'Organic for Everybunny' video) has always been a favorite of ours, but with their new, certified organic offerings, they have taken the lead in providing the products and the tastes that my kids love with the ingredients I insist upon for my family. I picked up a few of our favorites, but they have other certified organic options including Organic Mac and Cheese, Organic Cereals, Organic Whole Milk Yogurt, Organic Chewy Granola Bars, Organic Crackers, Organic Cinnamon Rolls and Organic Soup.
Annie's Homegrown Organic Cocoa Bunnies
This cereal is so good I would never admit to it out loud, but I sometimes buy it for me. Oh. Well, now you know.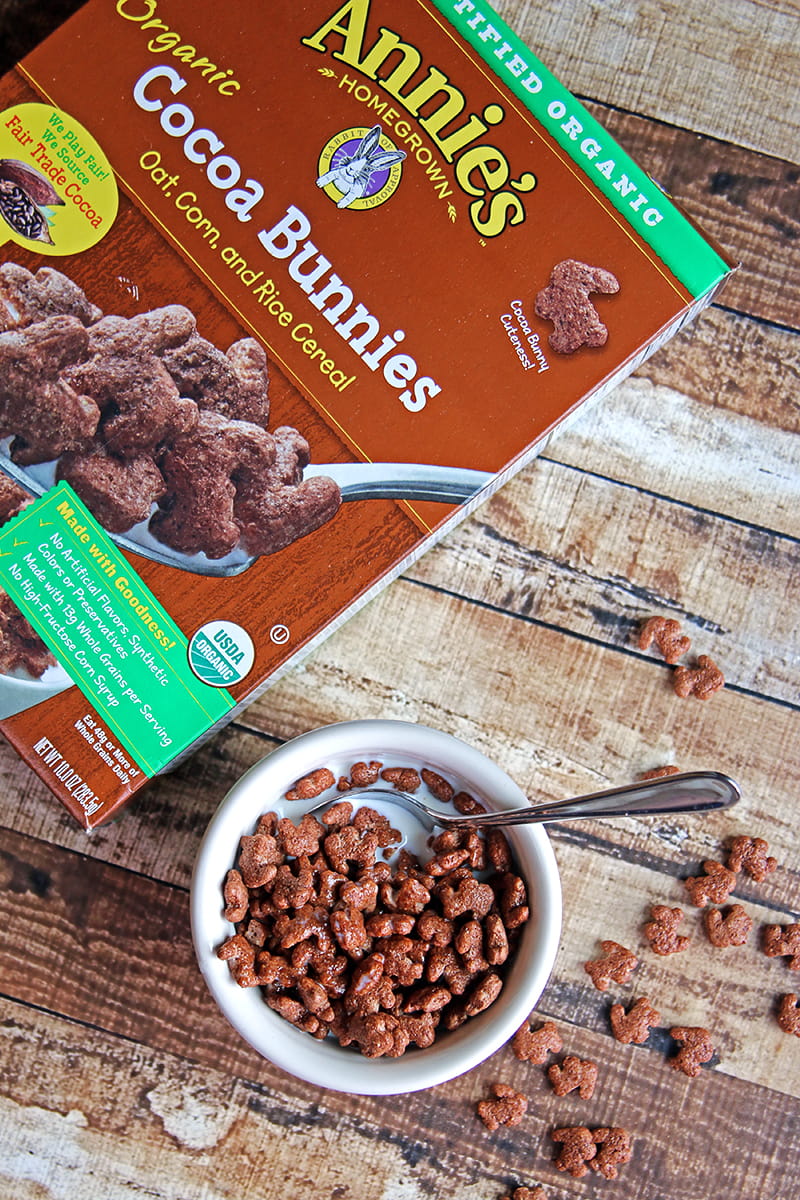 The milk is all chocolatey after you finish the cereal, and my kids and I absolutely can't tell the different between Annie's Organic Cereal and the popular mainstream brands. Which helps me as a parent satisfy their tastes and greatly reduces nagging and complaining which is a big deal when you are trying to pick your battles and not compromise on what you know is important.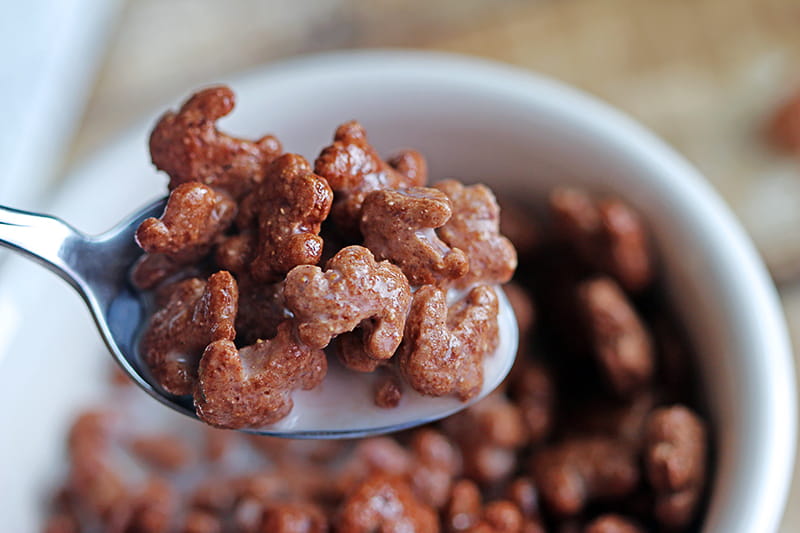 Annie's Homegrown Organic Cheddar Bunnies
My daughter absolutely adores these cute, delicious little critters.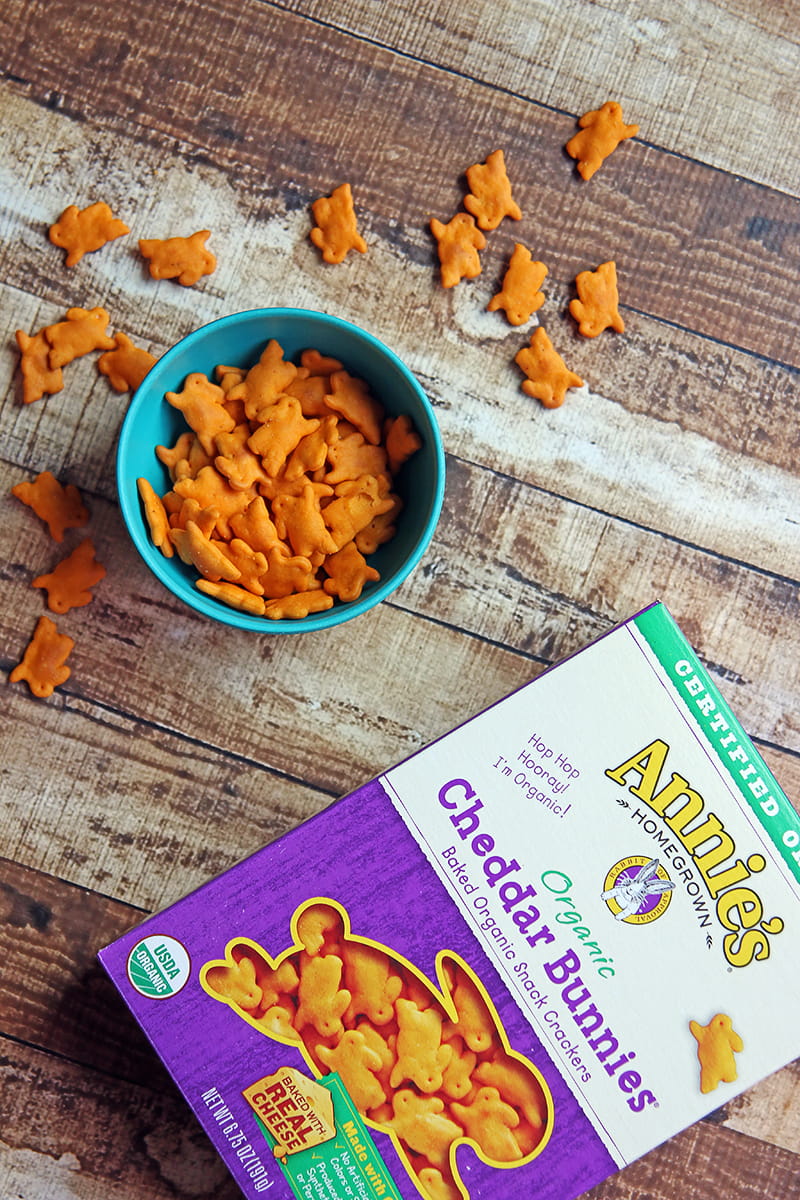 Baked with real cheese and nothing artificial, they are perfect for on-the-go when I need her to grab a convenient snack. They are also a must-have staple in her lunch everyday.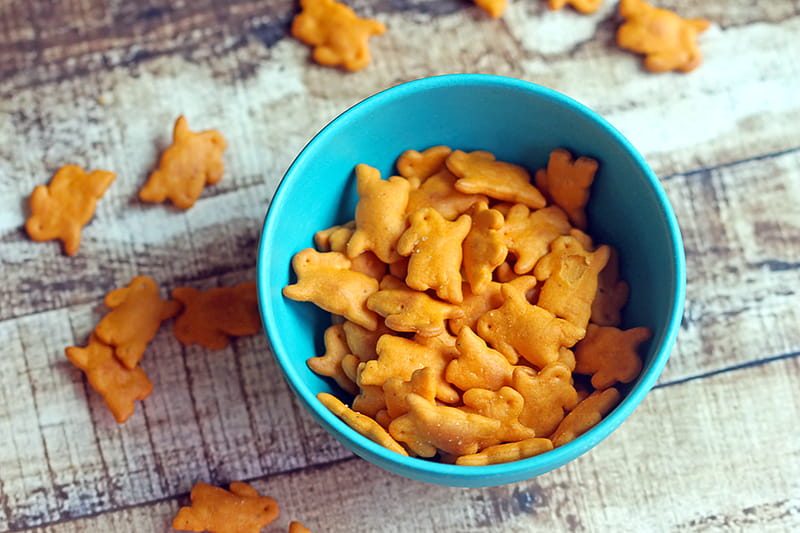 She loves when they put puzzles, trivia, facts or cut-outs on the back of the boxes.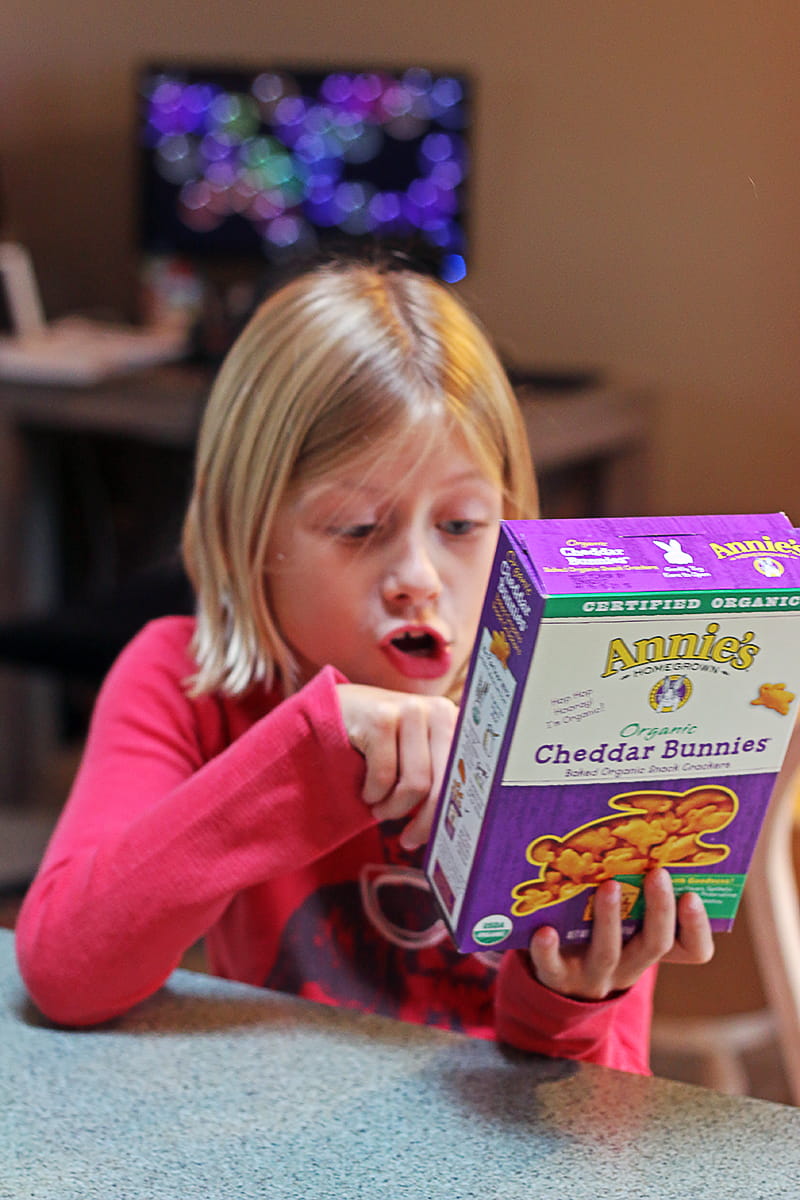 Annie's Homegrown Organic Macaroni and Cheese
This kid would eat mac and cheese for every meal of every day. High in protein and nothing artificial means I don't have to feel guilty if she does just that. Annie's Homegrown Shells and Real Aged Cheddar Macaroni and Cheese makes a great base for getting creative too. You can add veggies or sliced sausage, or any other ingredient you think goes with a cheesy pasta.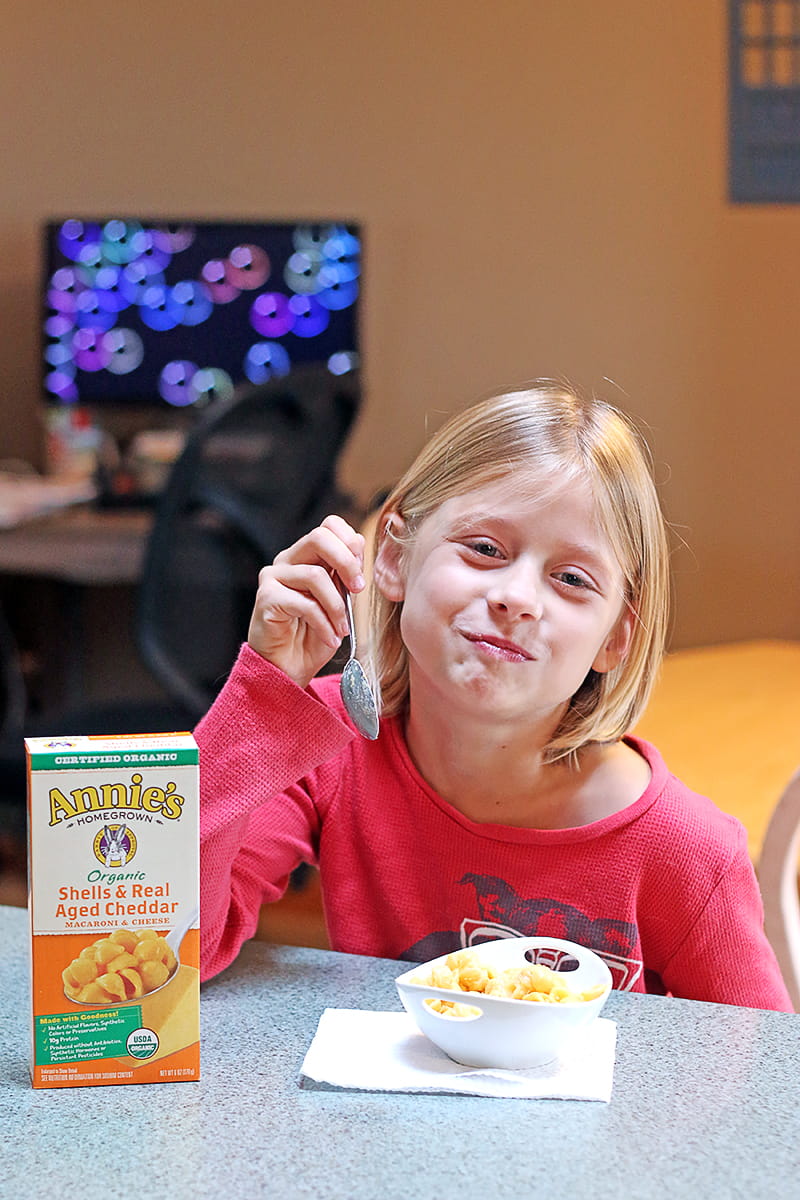 For more about why organic is important to me, how Annie's fits into our lifestyle and feedback straight from the source (my daughter) check out the video below:
Serving my family organic food is truly an important goal for me, and Annie's Homegrown helps me achieve a balance between convenience, taste and my insistence on real, organic ingredients. And it really keeps them from whining and nagging at me. Well, at least about the groceries…