Unfortunately, just because a product has an organic seal on it, doesn't mean that brand has the best interests of their organic-minded consumers at heart. There are quite a few popular organic brands that DO NOT support labeling of GMOs.
The Cornucopia Institute has created a graphic that shows you which companies have donated in support of GMO labeling, and more importantly, which companies have invested money AGAINST GMO labeling.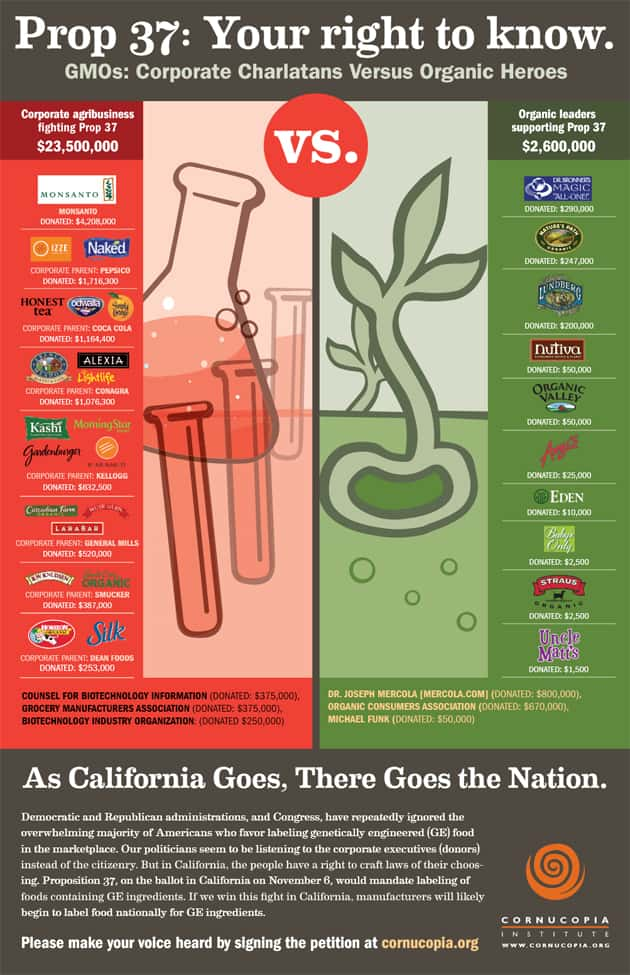 I was purchasing a number of brands in the left-hand column that I no longer purchase because I believe that it is our right to know what is in our food. GMO labeling would allow consumers to know whether or not their food is genetically modified. Countries across the world require labeling and/or have significant restrictions on GMOs, yet the USA seems to prefer to leave consumers in dark about what is actually in the food they eat.
For more information and to sign the petition and make your voice heard, visit: Cornucopia.org
Join our newsletter!
Subscribe to get updates and great stuff via email including subscriber-only goodies like free printables and giveaways.