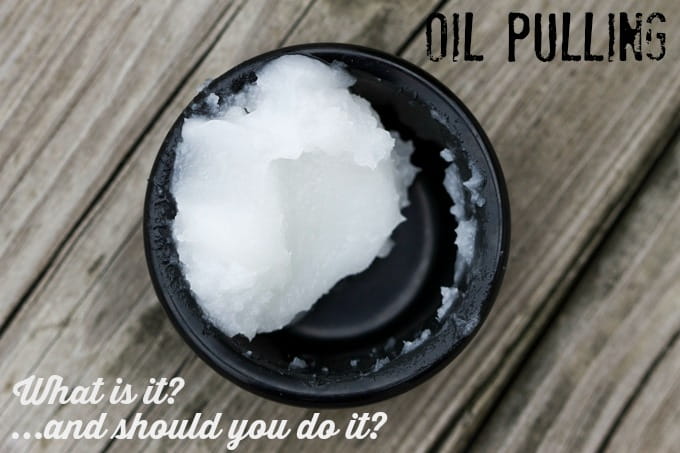 Unless you have been living under a rock, you have probably heard someone mention oil pulling at least once recently. And you probably thought "ewwww" and didn't give it a second thought.
I had a similar reaction the first time and pretty much wrote it off as a crazy, extreme fad that someone would quickly discover was nothing more than an old wives tail.
But yet I kept hearing about it.
So I did what I usually do when something intrigues me but won't cause physical harm.
I decided to try it for myself.
I started oil pulling on 3-26-14.
Before I tell you about my experience, let me explain oil pulling in case you did just come out from under a rock somewhere.
What is oil pulling?
Oil pulling, in a nutshell, is the swishing of coconut, sesame of sunflower oil in your mouth like mouthwash.
What are the benefits of oil pulling?
There is no real scientific proof that oil pulling has any benefits whatsoever.
But that doesn't stop people from testifying to the numerous health benefits they have experienced from oil pulling. From oral health to whole body health, there are many positive reports that motivate people to continue this ancient practice into the modern day.
The basic theory is that oil pulling helps remove toxins from your body by targeting one of the places they are most likely to enter – through the mouth. The oil pulls the toxins from your mouth, preventing them from being absorbed into the body and dissolves them in the oil. The oil is also said to help promote any good bacteria in the mouth.
Some Potential Oral Health Benefits:
Whiter teeth
Less plaque
Eliminate bad breath
Reduce cavities and gingivitis
Some Potential Whole Body Health Benefits:
Headache relief (migraine reduction)
Reduce eczema
Reduce inflammation
Increase metabolism
Overall body detox
How do you oil pull?
This is easier said than done, especially if you are using coconut oil which is solid at room temperature. If you have a sensitive gag reflex, I recommend using less oil and maybe even melting it slightly before trying. Just don't burn your mouth if you heat it. There are a number of great coconut oil brands, you can check them all out at Amazon.com.
You can also use sesame oil or sunflower oil.
Put 1 tbsp of oil in your mouth (I use 1 tsp, I just can't do 1 tbsp).
If using coconut oil that is solid, you will have to work a bit to get it to its liquid state, but it doesn't take long.
Swish the oil around in your mouth like mouthwash for 15-20 minutes (have read that as little as 10 minutes can help, but going beyond 20 minutes doesn't help).
Spit the oil out in the garbage NOT the sink, that it not good for your plumbing.
Rinse thoroughly, then brush your teeth to make sure all of the toxin filled oil is removed.
You can do this 1-3 times per day.
Does oil pulling work?
I think it's really hard to know for sure. While it is still considered a folk remedy, the scientific community doesn't take it seriously. Some very small studies have been done that show reduced plaque and whiter teeth, but I have yet to find any larger scale studies that test the potential whole body benefits listed above.
This is a definitely a 'try-it-because-it-can't-hurt-and-see-what-it-does-for-you' scenario.
For me, I notice enough of a benefit to keep doing it.
It did take a few days for me to get used to it though. My gag reflex wanted to kick in and the taste and texture was rather odd. But I persevered and it was worth it.
My teeth are absolutely whiter.
My teeth feel cleaner.
My teeth feel less sensitive overall.
I do notice less plaque. It's not eliminated but I am due for a cleaning and there is less of it on the 2 places I usually notice it building up.
I sleep better.
I have a better ability to focus and get things done.
When I skip a day or two in a row, I notice that I lose the benefits I experienced, which leads me to believe that it is helping me. And makes me continue do do it. I will have to say, the whiter teeth alone is enough to keep me swishing, the other things are an added bonus.
I don't have movie star teeth, but they are healthy and much whiter now despite the copious amounts of coffee and tea I drink. I can't wait to see if they are even whiter 2 months from now! I also am curious to have my teeth cleaned and continue the daily oil pulling to see how much plaque develops. I started puling a few months after my last cleaning, so I wasn't doing it the whole time.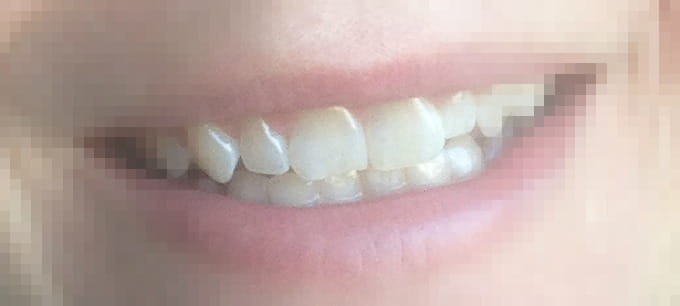 Should you oil pull?
Well, it can't hurt!
And the bottom line is if it only whitens your teeth, it is doing it safely and at less of a cost than other whitening options.
I do think, however, that oil pulling does some things in the body that we can't see. Like probiotics and gut health, I do think that oil pulling can help improve the body's internal microflora so I will continue to do it. Although had I not noticed some positive tangible results, I'm not sure I would have the same opinion.
Have you tried oil pulling? Would you consider it?
Note: the above contains affiliate links which helps me buy more coconut oil.
References:
https://authoritynutrition.com/oil-pulling-coconut-oil/

https://pittsburgh.cbslocal.com/2014/05/21/does-oil-pulling-actually-have-health-benefits/

https://www.kshb.com/news/health/fact-or-fad-believers-claim-oil-pulling-helps-remove-toxins-from-your-body-improve-health

https://www.foodmatters.tv/articles-1/oil-pulling-the-habit-that-can-transform-your-health

https://oilpulling.com/

https://health.usnews.com/health-news/health-wellness/articles/2014/04/23/should-you-try-oil-pulling