This post suggesting ways to prevent dry skin is a sponsored post with Nubian Heritage, all opinions are my own.
I know what you are thinking. You aren't old. Well neither am I. But we are all aging, like it or not. And one of the things that happens as we get older is that it becomes more difficult to keep our skin hydrated. I am in my mid-40's and I've already noticed that dry skin is no longer just a winter issue. It's an all year long issue and it's really annoying.
But there are things you can do to hydrate your skin to help take the edge off of, and ideally prevent the kind of perpetual dry skin that haunts us as we age. And they are not difficult. You just have to commit to establishing a routine of good skin care!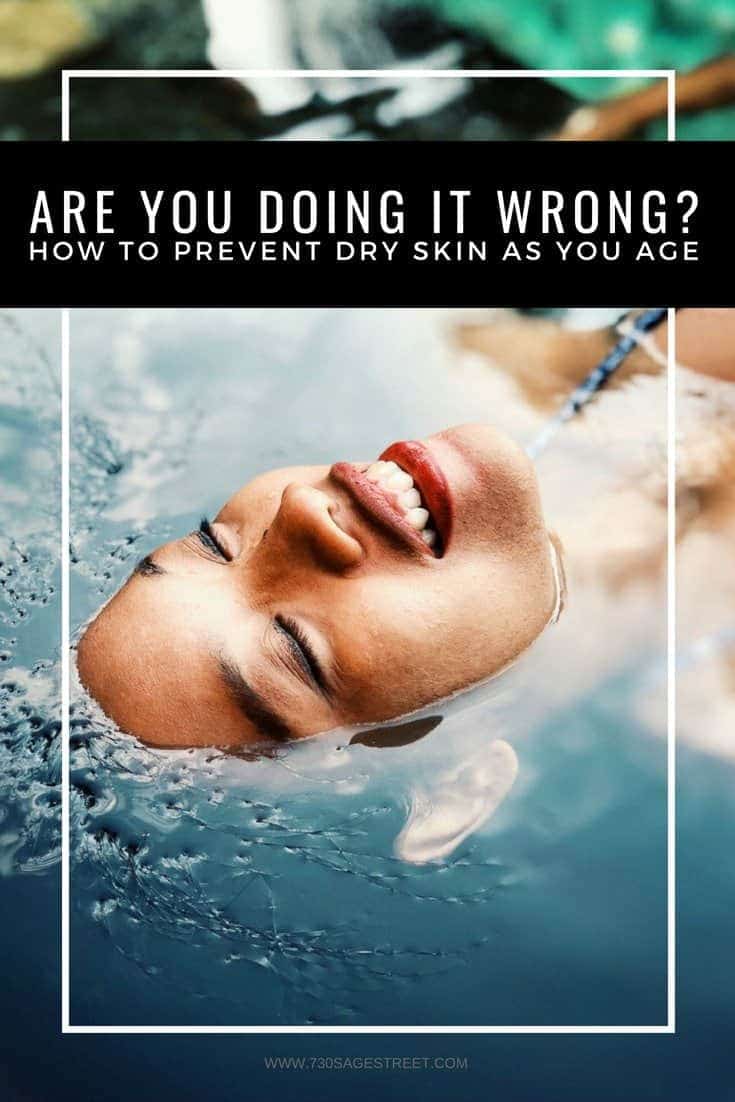 MY LATEST VIDEOS
Are You Doing it Wrong? How to Prevent Dry Skin as You Age with Nubian Heritage
Drink more water
The jury is still out as to whether or not drinking water actually hydrates the skin. But drinking water is necessary to maintain hydration and helps control functioning of many of your body's systems. So even though they don't know for sure, it certainly makes sense that if your body is dehydrated, the largest organ in your body, your skin, might be affected.
So keep your insides hydrated. It can't hurt!
Turn down your shower
Who doesn't love a nice hot shower? It can help relieve aching muscles and feels so good! But hot water pouring down onto your skin can actually cause dryness. Hot water can remove the protective oils from your skin sucking the moisture out.
Keeping the shower as cool as possible can help your skin retain its natural hydration.
Limit your time in the sun
The sun has health benefits. It improves mood and provides vitamin D our bodies need. But too much sun can also cause harm. UV rays can damage the skin and break down it's natural barrier.
Enjoy your time in the sun, but keep it limited to smaller periods of time so you can enjoy the benefits but not suffer from the potential damages.
Keep a humidifier running
Smart thermostats make it easy to monitor the humidity in your home. Portable humidifiers are affordable and you can turn them on when you need them, year round. Especially if you live in a dry climate.
You don't want too much humidity in the air, but too little can definitely cause dryness. So find a happy medium!
Use the right skincare products
Not all skincare products are created equal. And many of them, while they may contain ingredients that can help your skin, also contain ingredients that you may want to reconsider putting on your skin. Especially because your skin absorbs what you put on it. Why would you want to put something on your skin that isn't natural?
So, first and foremost, choose skincare products that help moisturize your skin naturally.
One of my favorite natural skincare brands is Nubian Heritage.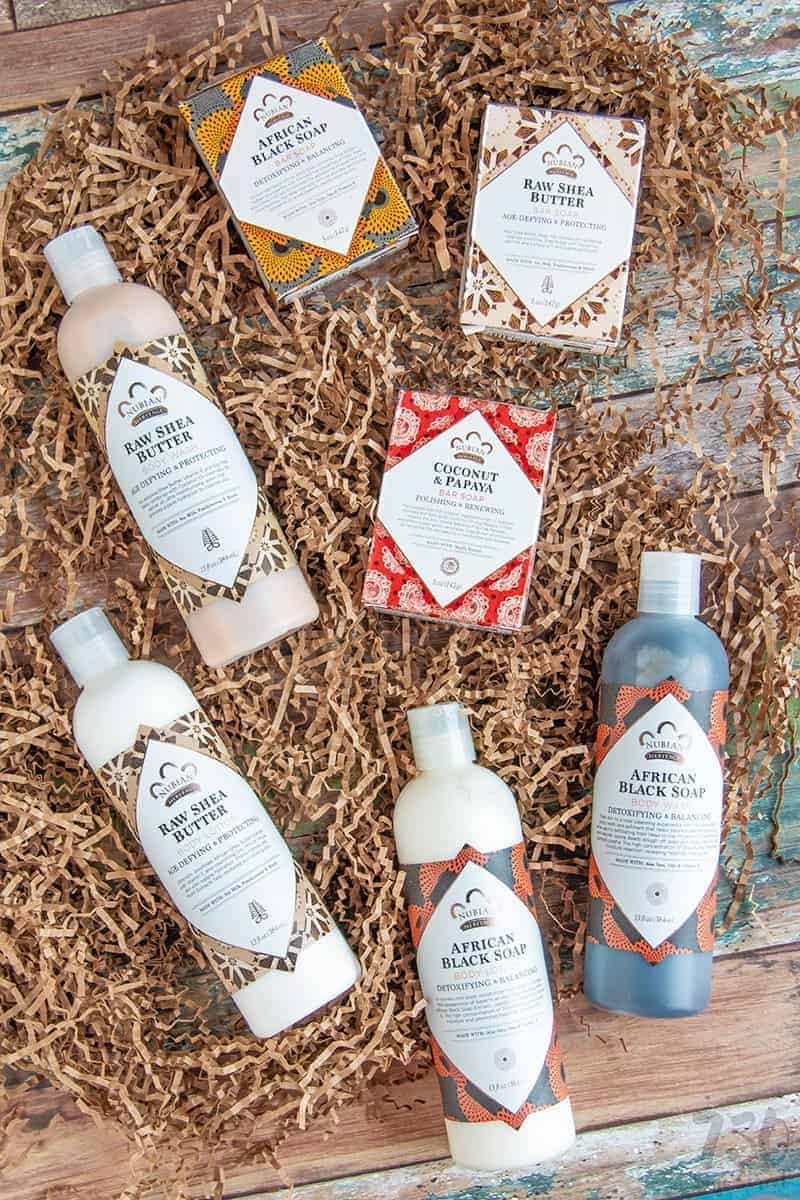 I have been using Nubian Heritage for years. In the past I had used their bar soap, and recently I was excited to try the body lotion and body wash they sent me.
Why Nubian Heritage?
Nubian Heritage products are inspired by ancient remedies and contain culturally authentic ingredients. They ethically source ingredients from across the globe for a natural, sensory and effective approach to hydration. Their bar soaps, lotions and body washes are made with certified organic shea butter and natural fragrances.
For the past few weeks, I have been using the Nubian Heritage Raw Shea Butter Body Wash, bar Soap and Body Lotion. It is for protecting and age-defying your skin. It contains unrefined African shea butter, vitamin E, soy milk, frankincense and myrrh extracts to nourish and revitalize.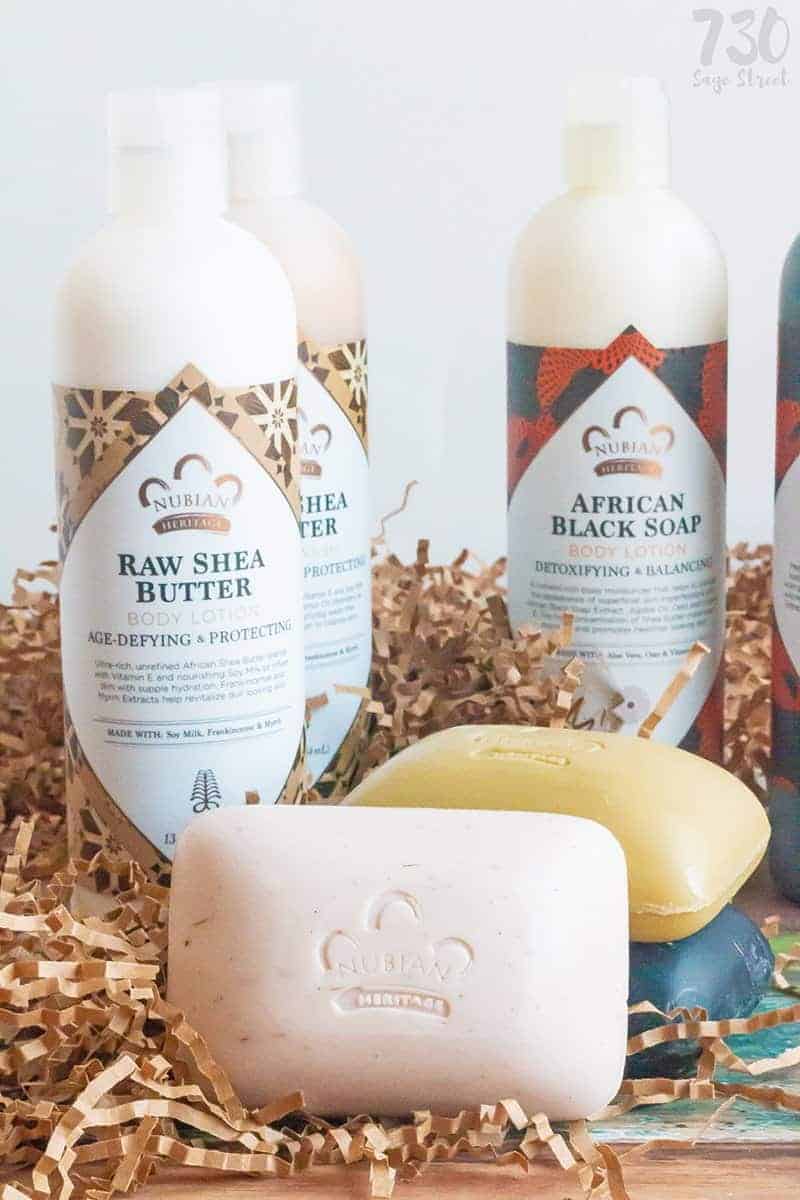 Establish a Routine
One of the keys to using skincare products to help prevent dry skin is consistency. You need to use a quality, natural product on a regular basis.
My routine involves showering with the Nubian Heritage Raw Shea Butter Body Wash (it smells so good). My skin feels amazing right in the shower. After I get out of the shower, I pat away the loose water, but not so I'm completely dry, and then use the Nubian Heritage Raw Shea Butter Body Lotion all over to lock in the moisture.
I use the Nubian Heritage Raw Shea Butter Bar Soap to wash my face before bed. Nubian heritage does have a separate facial skincare collection made with African Black Soap that contains homeopathic blends for acne and blemish-prone skin. My skin is just dry so the regular bar soap works fine for me.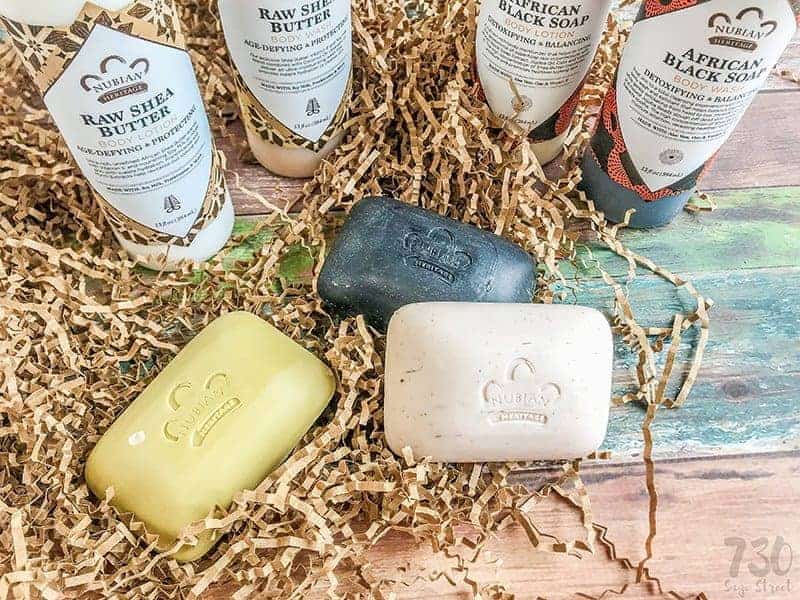 Once I am finished with the Raw Shea Butter, I plan on following up with a similar routine with the Nubian Heritage African Black Soap Body Lotion, Bar Soap and Body Wash.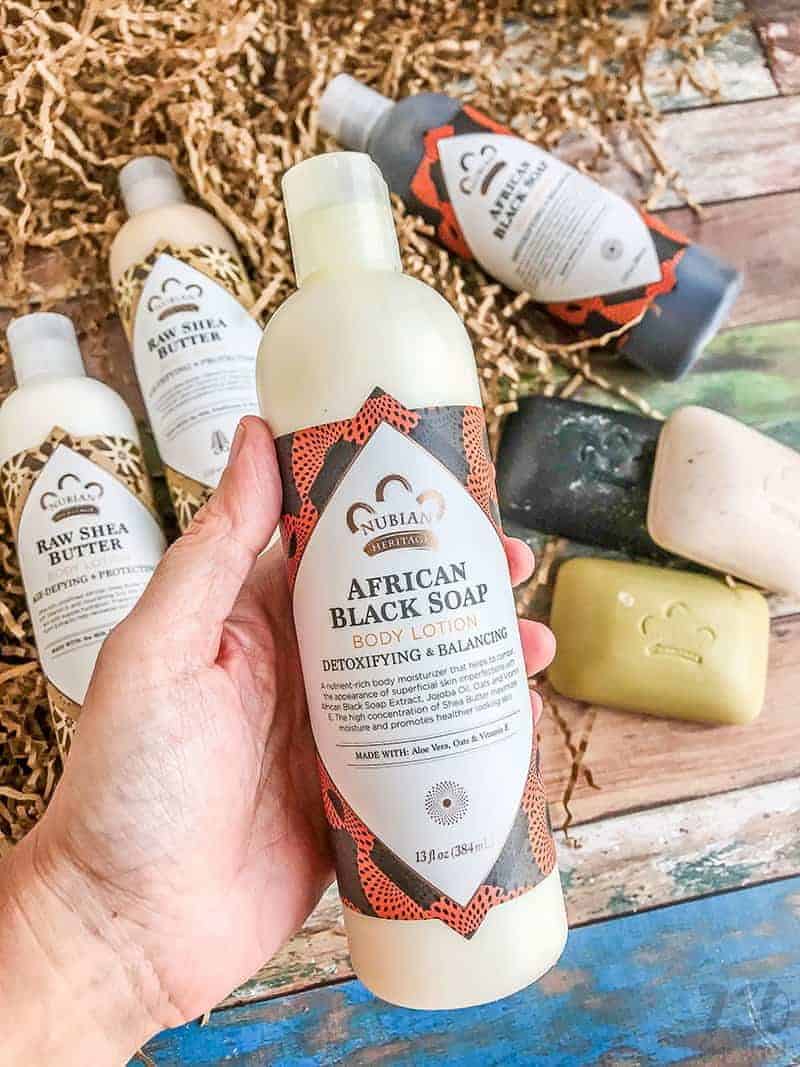 All of their products smell amazing.  My skin feels softer and smoother and doesn't itch from dryness like it did before.
Nubian Heritage products are available at Whole Foods Market and Sprouts Farmers Market. Their Facial products are available at Sprouts Farmers Market.
For more information and to shop online visit nubianheritage.com.  Some of their products are also available at Amazon.com.