Party City is a great place to get a Ninja Turtle costume!
When it comes to choosing a Halloween costume, usually my kids already know what they want before they get to the store, but this year, for some reason, they were both at a loss for what they want to be. Which was both exciting and frightening. Exciting because I get to watch the process as they choose, frightening because my kids aren't the easiest of decision makers.
Which means lots of time standing around asking them if they picked something yet.
Thankfully, Party City has a great setup with the pictures of all of their complete costumes on the wall for you to choose from. It's much easier than having to sort through racks of costumes. Once you find one you like, they have a store clerk radio in to the back with the details on the costume you want. You then follow the monster feet around the store to the pickup where your costumes is waiting for you in a basket. You can then try it on, or take it to the cashier.
Before you head to Party City, though, make sure you look online for Party City coupons. I never go to Party City without one!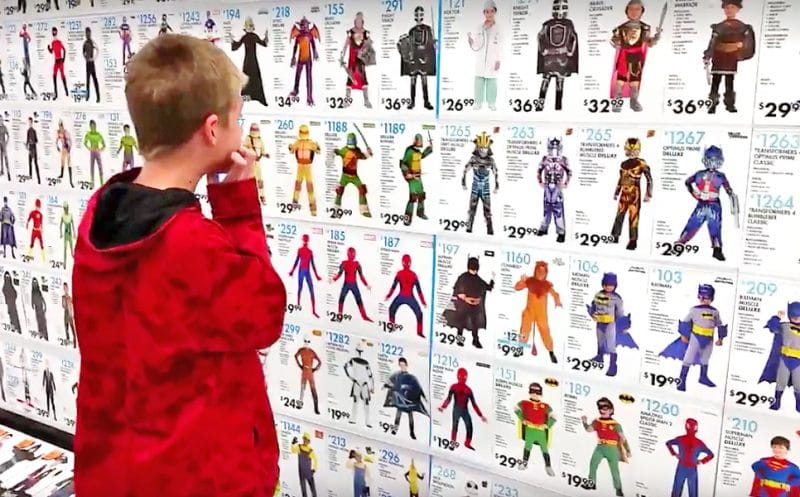 Overall our shopping trip was a mostly fun and exciting, and while it didn't take long for my son to decide on a a Ninja Turtle costume, picking which character he wanted to be proved to be more time consuming.
Take a look at our costume shopping adventures:
I was so glad that Party City had the separate TMNT accessories so he could build his own Ninja Turtle costume exactly the way he wanted it without having to worry about it being too snug. I also think that since he is in 7th grade, the build-your-own option is just more fitting for his age. It's just cooler.
Although trying to get him to look tough was not easy.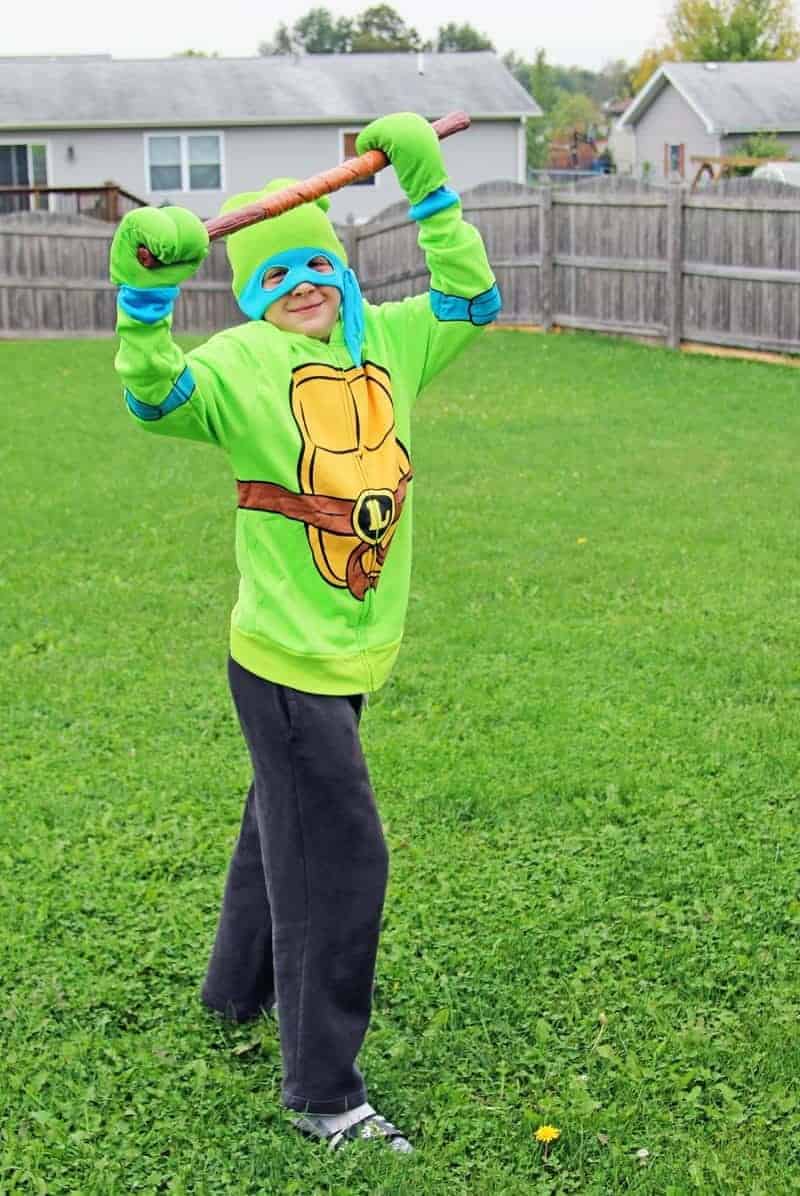 Nope, not tough.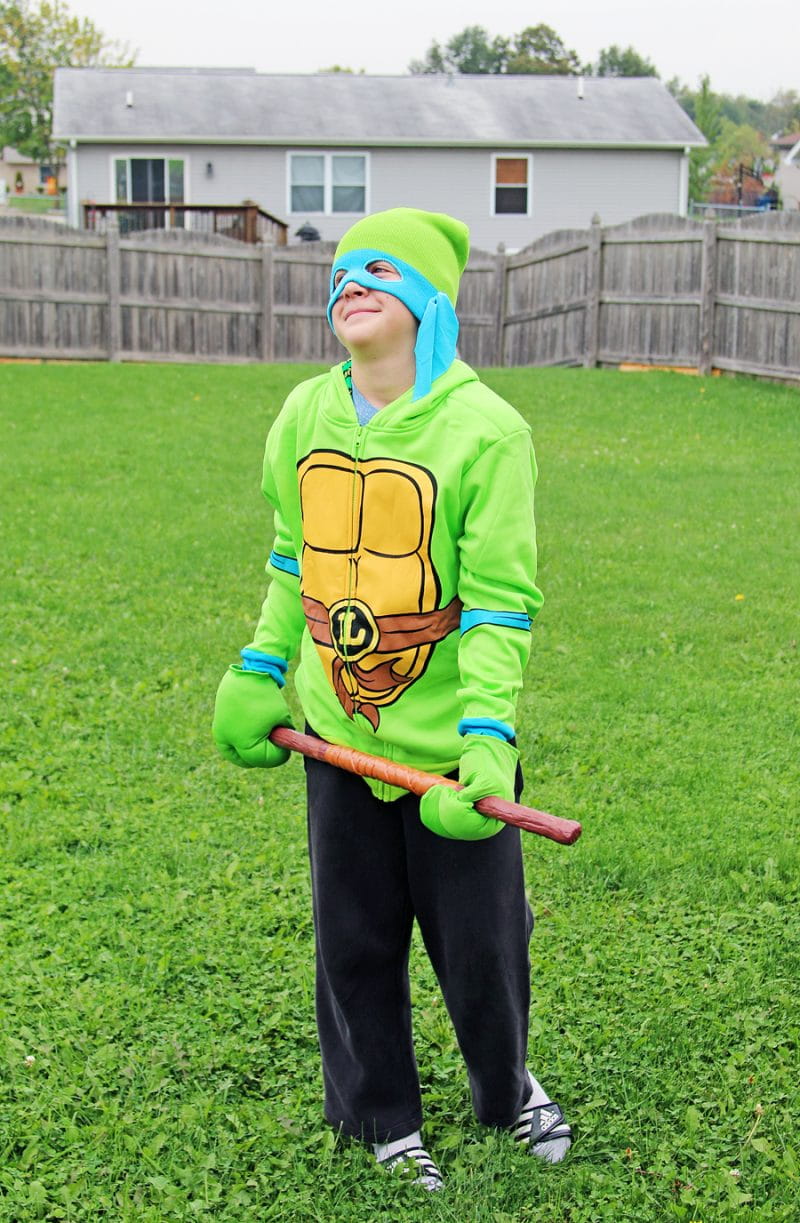 Well that's just weird.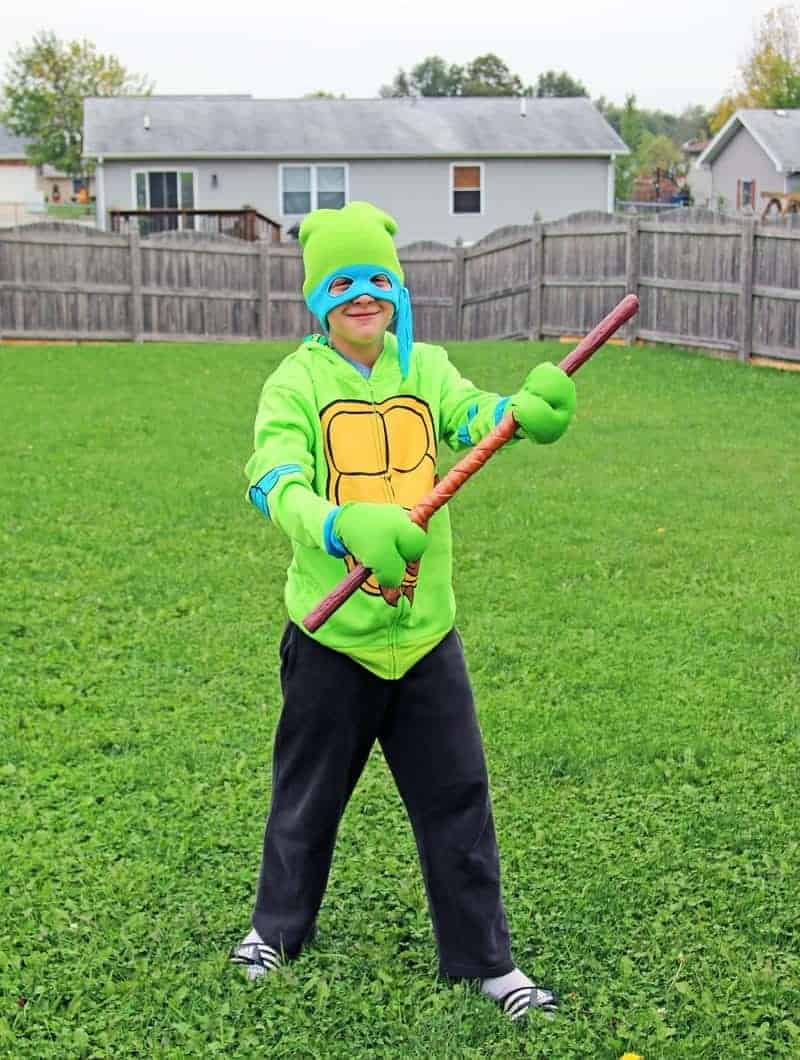 Better but not quite.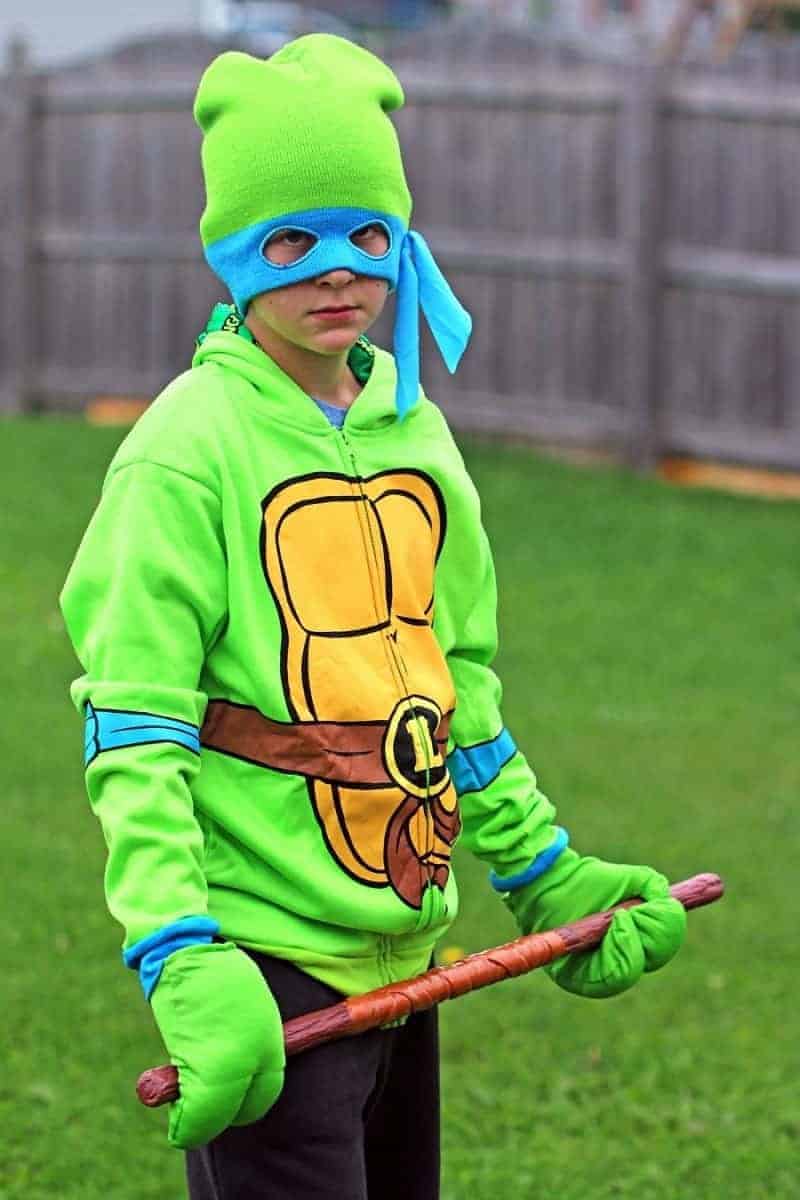 Leaning towards annoyed, but definitely the best of the bunch.
He looks tough from the back too!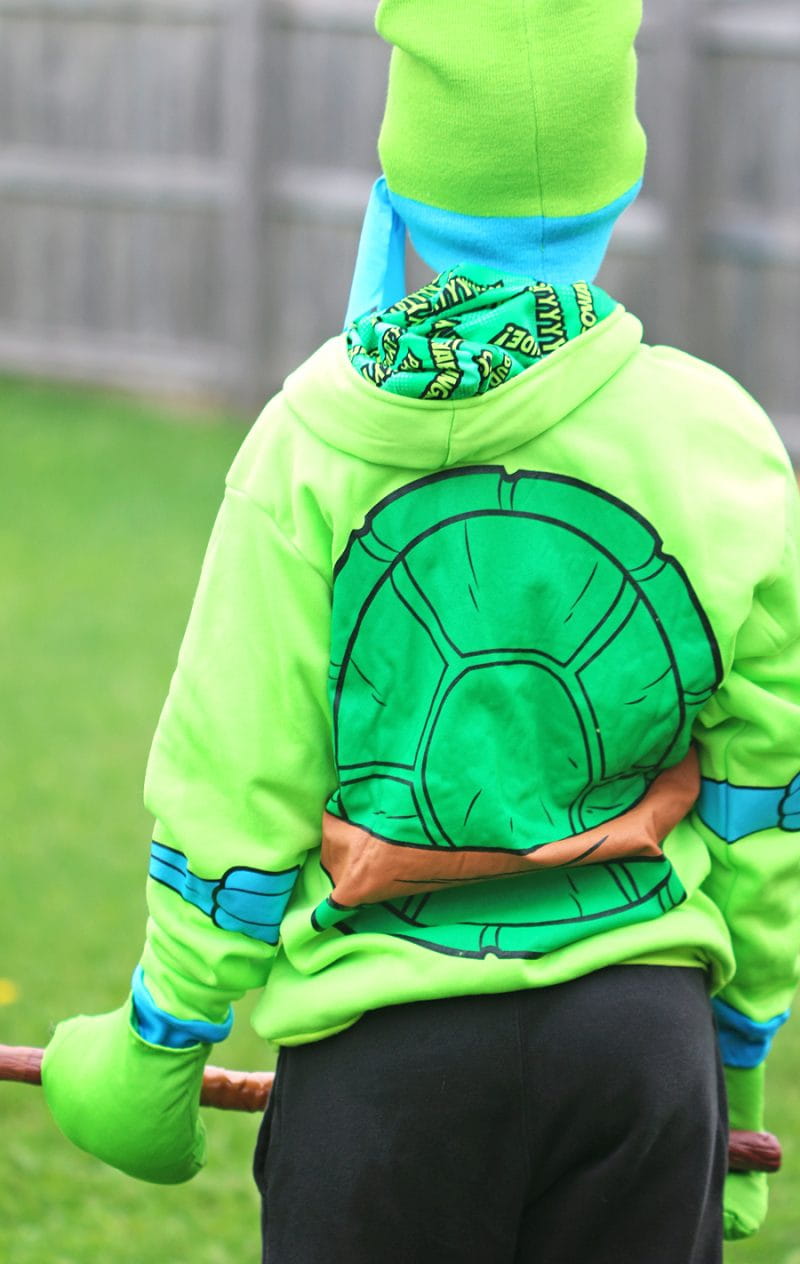 Party City really is THE shopping destination for Halloween costumes for the whole family. They have everything! Not only costumes but party supplies as well. But, if you can't make it out to Party City, or need a costume FAST, Amazon has some great options as well, for the whole family.