Just like people, dogs can can have trouble tolerating car rides. I remember when we got Simon in 2002. He was 12 weeks old and couldn't go 15 minutes in the car without throwing up. My car STUNK for months.
When he was almost a year old, we moved from California to Illinois. We drove our 2 dogs and 2 cats in my SUV and a few miles into the drive we realized it was going to be a very long trip. We began to consider having to put him on a plane to get him home. But then within a few hours miraculously he got his "car legs" and was no longer throwing up in the car. Ever.
For many dogs though, it's just not that easy.
And even a quick trip to the vet means a big mess.
But there is a natural way to offer some relief to your dog, and hopefully keep you from having to clean out your car after every trip to the vet.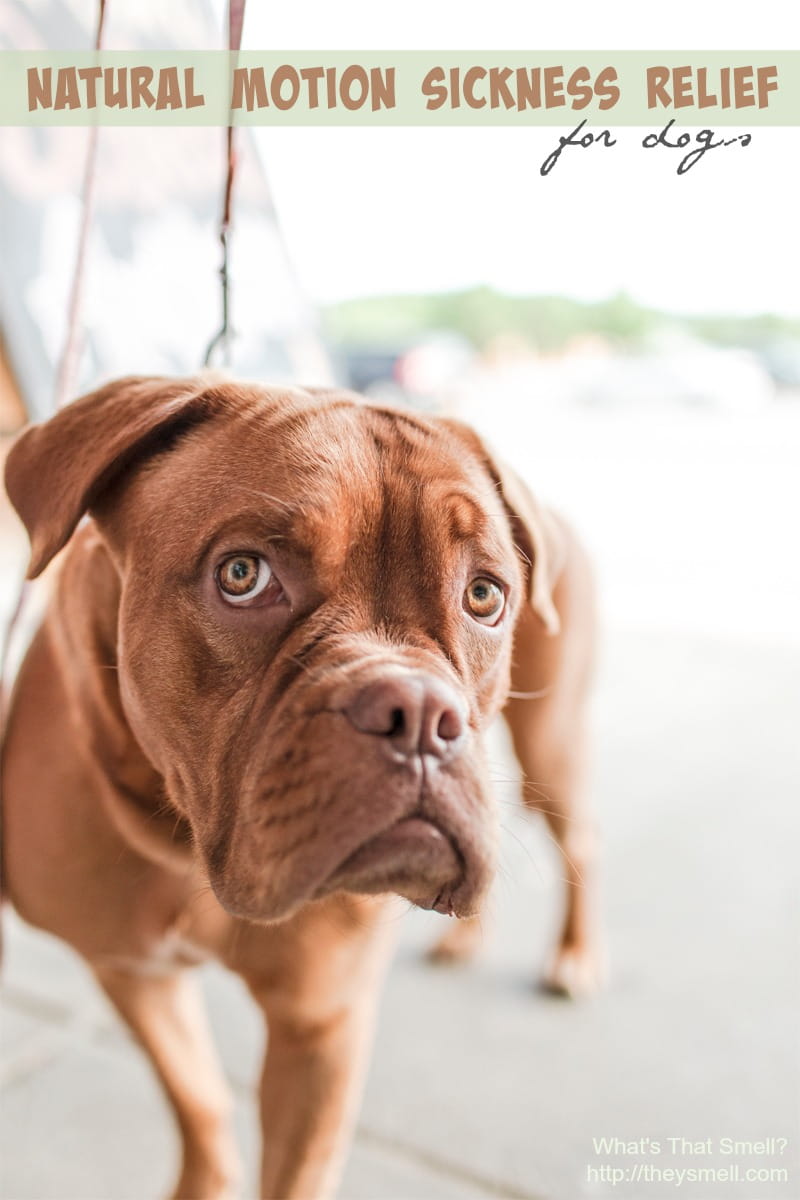 Natural Motion Sickness Relief for Dogs
Put a drop or 2 of peppermint essential oil on your dog's collar before it's time to get him in the car.
Then put a drop or 2 of peppermint oil on 2-3 tissues. Put the tissues in the air vent of your car. Turn your air conditioning, fan or heat on to let the air blow through the tissue acting as a diffuser.
Open the car windows slightly to keep the air pressure regulated.
Optional – add a drop or 2 of lavender essential oil to your dog's collar in case their nausea is partially a result of being nervous.
Peppermint oil helps soothe digestion which may help alleviate nausea that some dogs experience when riding in the car. Lavender oil aids in relaxation and can assist the body when adapting to stress. The car can be confusing and stressful for some dogs.
The last time I took Sadie to the vet she threw up 4 times on the ride in the car. 4 times. So I was not looking forward to her most recent trip to the vet. In preparation I followed the steps above. And I crossed my fingers.
And it worked.
The more I use essential oils, the more excited I get about how well they support wellness and contribute to better health for the whole family, even our pets. I love spreading the word about essential oils so much that I became a distributor for Young Living.
Young Living offers you the opportunity to purchase essential oils at wholesale prices. For more information about buying essential oils wholesale visit: Wholesale Essential Oils – Young Living. You save 24% off retail prices when you join. If you are interested in retail pricing visit YoungLiving.com.
If you are ready to get started with essential oils at home you can purchase a Young Living Premium Starter Kit for $150 (you save $120 over retail prices) and you will have everything you need to begin your essential oil journey. And I'll be here to help you along the way!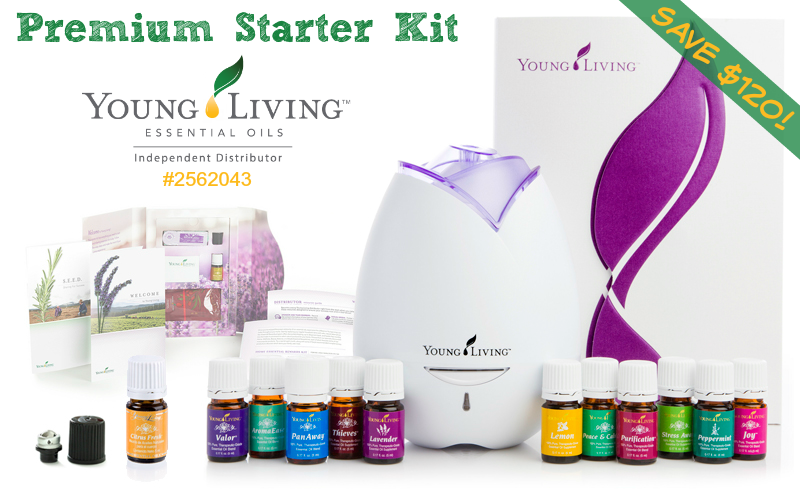 If you have any questions feel free to email kim@theysmell.com or leave a comment below.
Disclaimer: These statements have not been evaluated by the Food and Drug Administration (FDA). These products are not intended to diagnose, treat, cure, or prevent any disease. The information on this site is not intended or implied to be a substitute for professional medical advice, diagnosis or treatment. Please confirm any information obtained from or through this web site with other sources, and review all information regarding any medical condition or treatment with your physician. Never disregard professional medical advice or delay seeking medical treatment because of something you have read on this website.