This post is part of a sponsored conversation with Guitar Center. Opinions and ideas are my own.
It's amazing that two children with the same parents and the same upbringing can have such different challenges when it comes to learning in school. It came easy for my son. Too easy. But he was never bored with it. He liked being the guy who can answer all the questions and be done with his work before everyone else. But the minute anything becomes challenging for him, he doesn't how to handle it. Because it's always come so easy for him.
My daughter also finds academics to come easy to her. She too is done before everyone else. But she rushes, and doesn't always truly comprehend. She gets bored with anything that takes too long and is ready to move on to the next thing. She has a lot of trouble sitting still in most situations.
But hand them both an instrument and something changes.
A challenge is now a chord to master. Over and over again until he gets it right.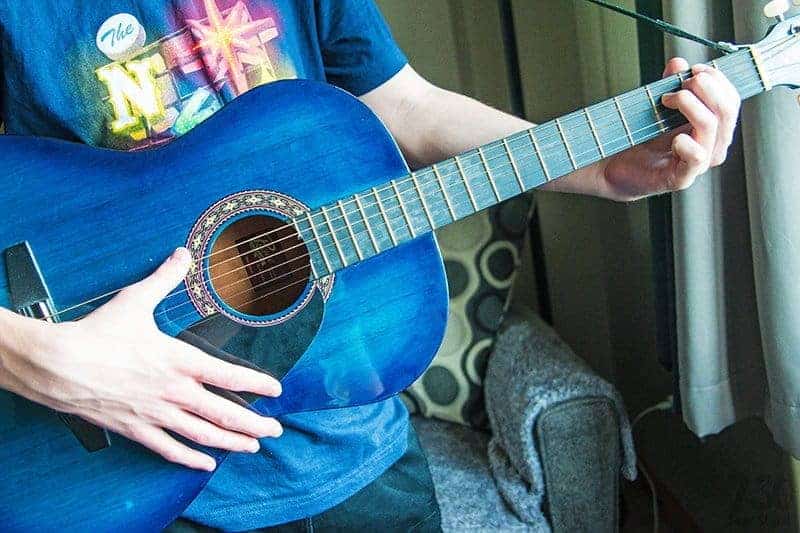 No song is ever too long or takes too much time to learn on her recorder.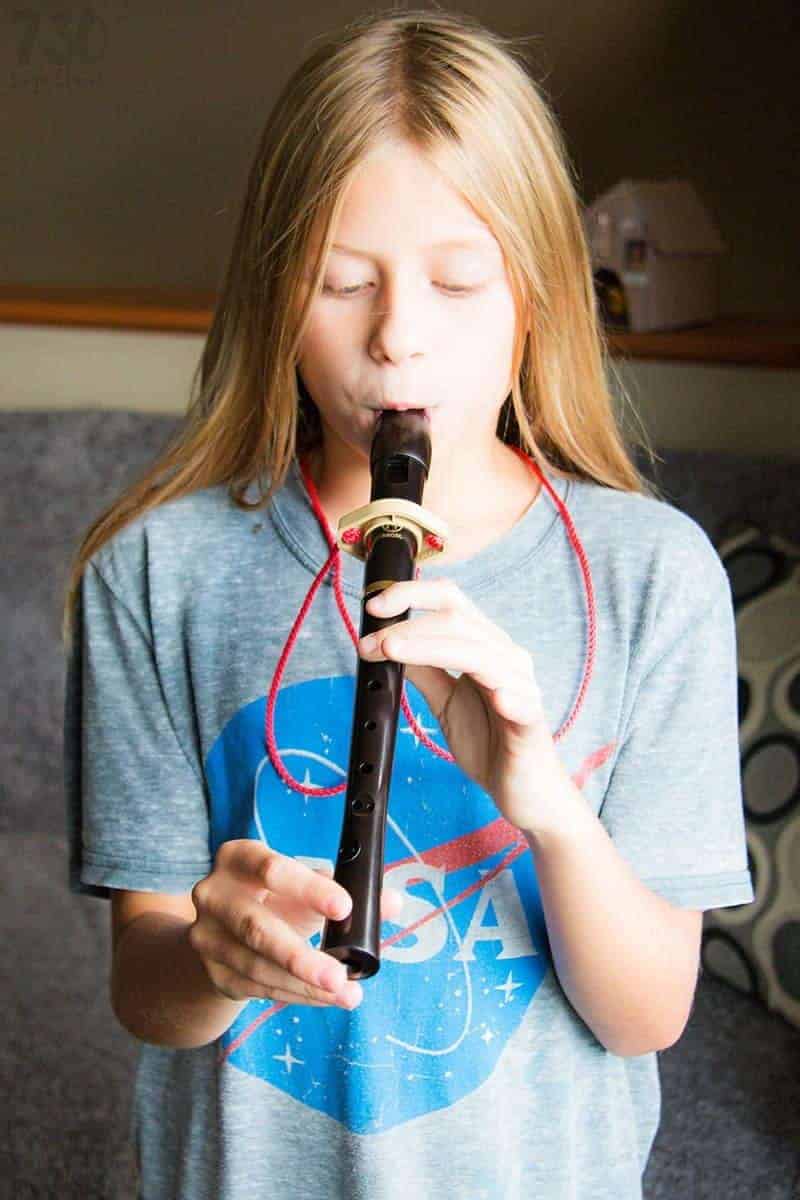 My daughter loves that recorder, and she really seems to have a knack for it. She comes home and practices it every day after school, sometimes for hours at a time. It's amazing to see her that focused on something for so long. Even video games don't keep her sitting in one place as long as her recorder does.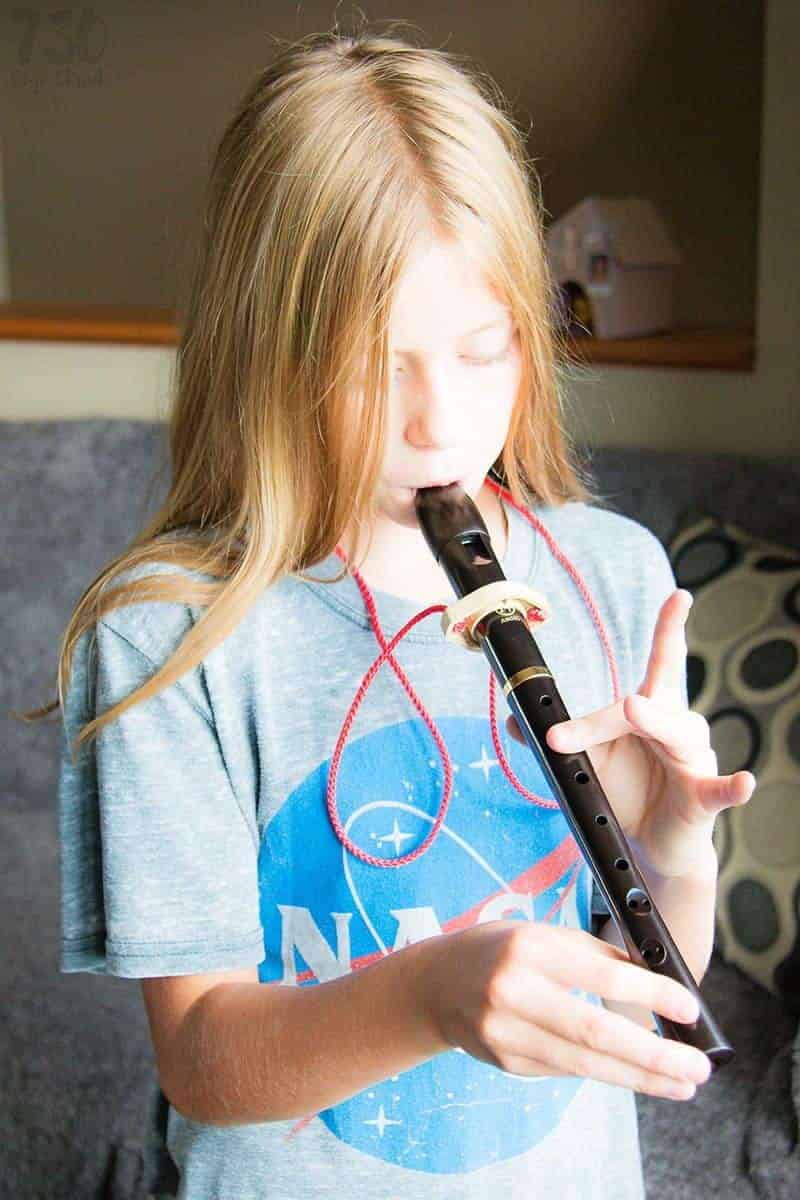 My son doesn't see the challenges of the guitar as frustrating. He welcomes the things he can't figure out and enjoys the process of failing over and over again until he finally masters it.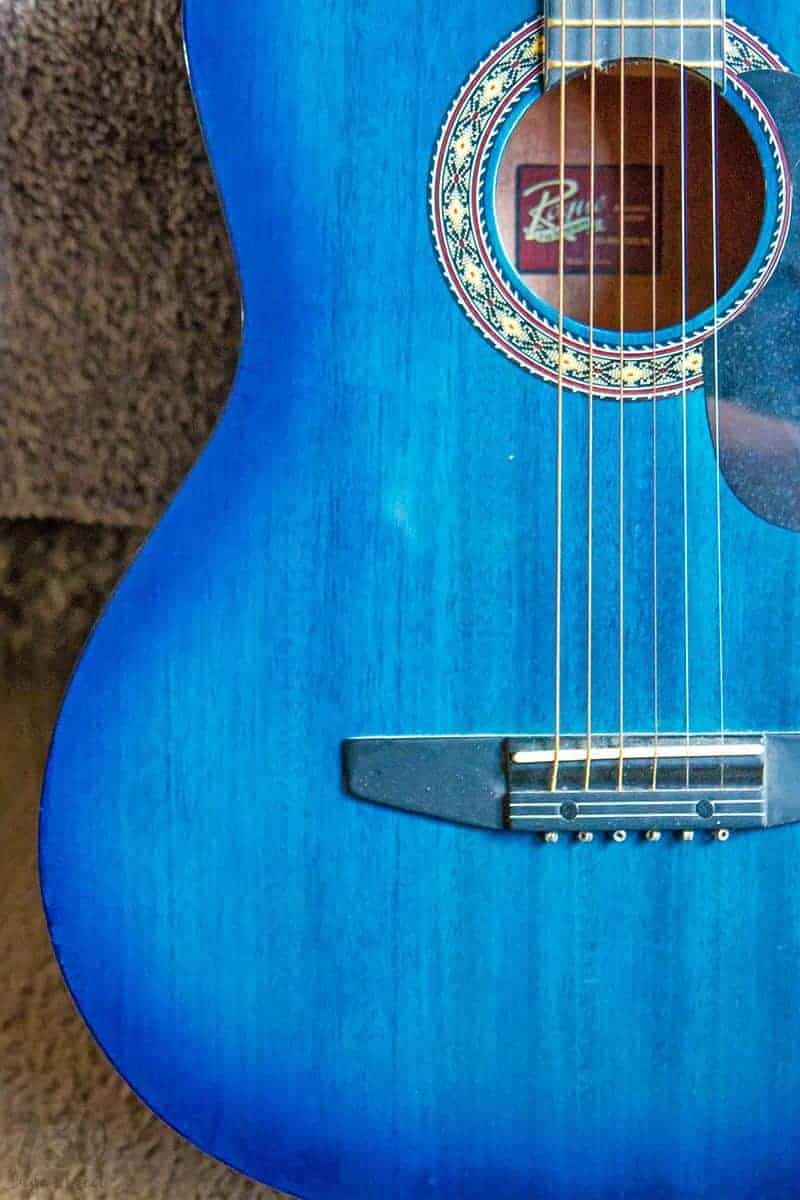 How Music Education Can Help Kids Get Better Grades
The benefits of music education extend beyond the act of playing music and can have a positive impact on kids grades in school. Music and math seem to have a symbiotic relationship and according to Lynn Kleiner, founder of Music Rhapsody in Redondo Beach, CA, music can wire their brains for better math comprehension.
In addition to that, a study from Northwestern University found that "students who played instruments in class had more improved neural processing than the children who attended the music appreciation group" which indicates that the act of engaging with an instrument can improve brain function. This can lead to higher test scores, better focus and increased comprehension of more complex ideas for children involved in music.
Music education also offers additional benefits like hand-eye coordination, better social skills, establishing self-discipline and confidence in self-expression.
Aside from the music teacher at my daughter's elementary school, my kids have never had formal music lessons, but we have been considering signing them up. My son is ready to go to the next level with his guitar, and my daughter has been itching to learn to play piano. We have a piano in our living room that belonged to my grandmother, and no one here knows how to play it!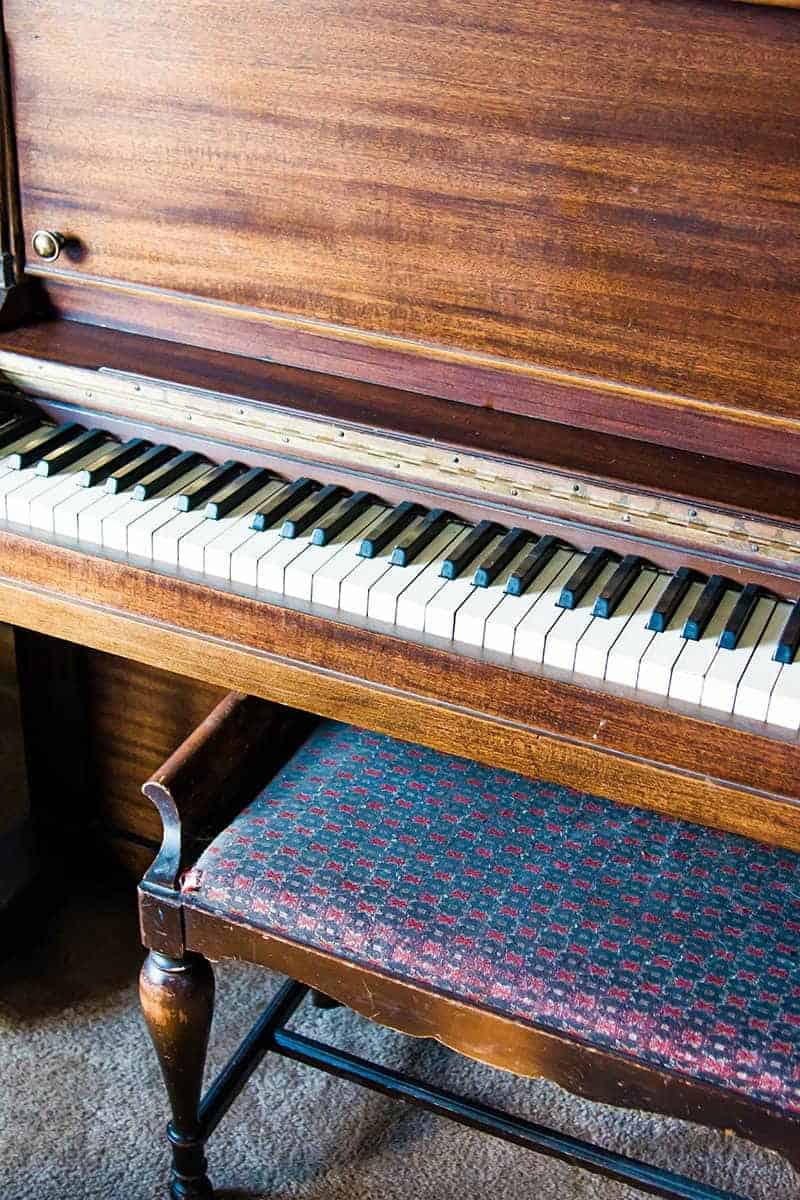 Real ivory keys! They have chips on them in places, but that adds character.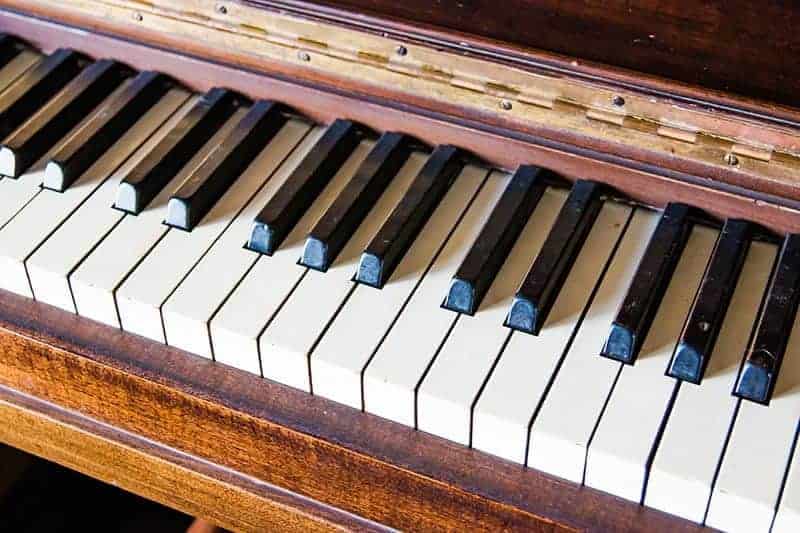 I really would love to honor my grandmother's memory by hearing someone play her old piano.
Music Lessons at Guitar Center
Guitar Center will be our go-to for when we are ready to explore guitar lessons for my son and piano lessons for my daughter.  Guitar Center offers music instruction on pretty much any instrument that your child wants to play, not just guitars. They have a custom curriculum that covers classic theory with a range of music including contemporary music. Their programs are approved by the National Association for Music Education and they can tailor the curriculum for your child's goals and interests.
Guitar Center has over 200 locations across the United States. They offer lessons, retail instrument shopping, supplemental learning materials and instrument repair. They are a one-stop shop! Guitar Center also has online resources so they can learn no matter where you are.
Instructors at Guitar Center are playing musicians with a passion for music. They will pair your child with the instructor who can best help them achieve their goals. And to help motivate students, Guitar Center has a 6-tiered achievement program for tracking their music education progress.
Learn more about Guitar Center music lessons.
At Guitar Center my kids can learn to play the piano and the guitar. I used to play guitar, maybe I'll even take some refresher lessons!
Find a Guitar Center near you.
Do you kids play a musical instrument? If not, do they want to?