I bet you know a mom who deserves an entire week of fun and pampering. Maybe that mom is YOU. I know it's definitely me. The idea of an entire week devoted to amazing things for moms is really appealing and with Mother's Day approaching quickly it's the perfect time for a sampling event!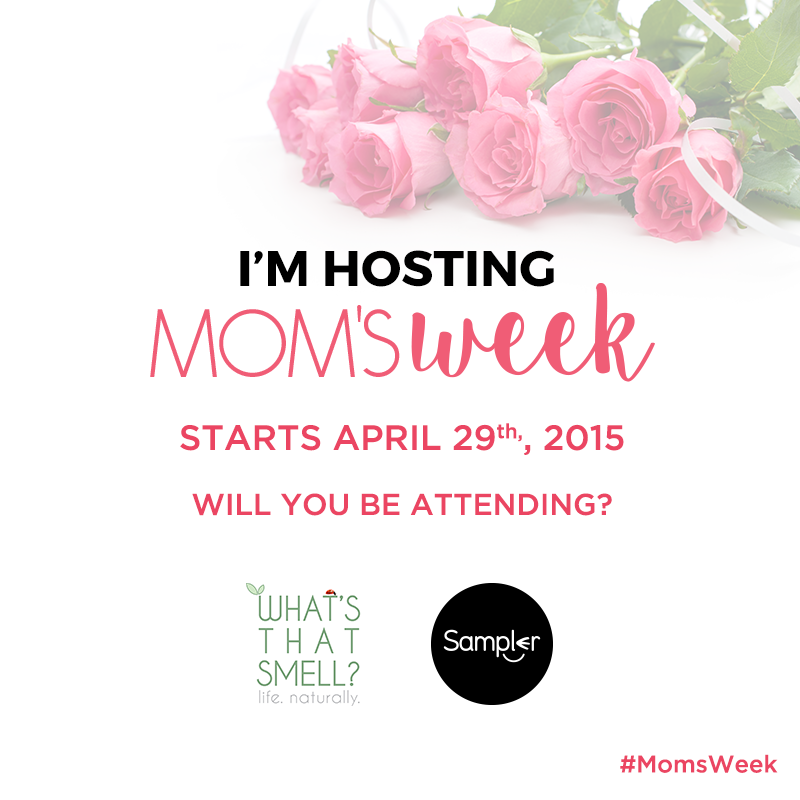 What is a sampling event?
Mom's Week is a one week online event where you have the opportunity to discover and experience amazing brands and products. There are thousands of products in the sampling events, and 5 Flash Giveaways to be claimed. HINT: To participate in the sampling events you need to be ready and FAST!
Before a sampling event starts I highly recommend that you "wish for" the sample. This lets your friends and family know that you'd really like to receive this product! Once the event begins, your friends will need to be on the right Mom's Week tab to "send you" the sample. I recommend teaming up with a friend so you can make sure to grant each other's wishes for the sampler.
How do I participate?
RSVP to win a gift basket
First you need to RSVP. This RSVP will enter you to into a giveaway to win a grand prize basket filled with prizes from the sponsors of the event and give you access to the Sampler calender so you know exactly when your favorite brands are holding their sampler event and at what time each day.

Sampling events
There are multiple events each day, at the time and place listed on the calendar (which you access by RSVPing as indicated above). When the event starts, you will want to click through IMMEDIATELY when it goes live. Samples go fast so you have the best chance if you are on the app right when it goes live. For example: if an event goes live at 1pm, try to be there the second it turns 1 o'clock.
What's special about Sampler, is that you can only send  product samples to Facebook friends. So if you want a sample, a friend will have to send it to you! I really recommend teaming up with a buddy ahead of time so you can both make sure you get the samples you want! That's why the "Wish For it" period before the event is so important! To let a buddy know how they can send you a sample!
Flash giveaways
In addition to the sampling events, there will be a flash giveaway each day hosted on a participating blogger's Facebook page. These will also go live at the time listed on the calendar.
What brands are participating?
Some great brands are participating in Mom's Week! These pampering, healthy and green products will be featured during the Mom's Week sampler event and you will have the opportunity to try them all if you are fast enough!
Skoy Cloth
Skoy Cloth is an earth friendly cleaning cloth that you use instead of paper towels and sponges. One Skoy Cloth replaces 15 rolls of paper towels! Skoy Cloths are 100% natural and biodegradable and can absorb 15 times their own weight. Skoy Cloths are reusable and machine washable in the dishwasher or washer/dryer.
I have been trying to reduce our paper towel usage so I am super excited to try these Skoy Cloths!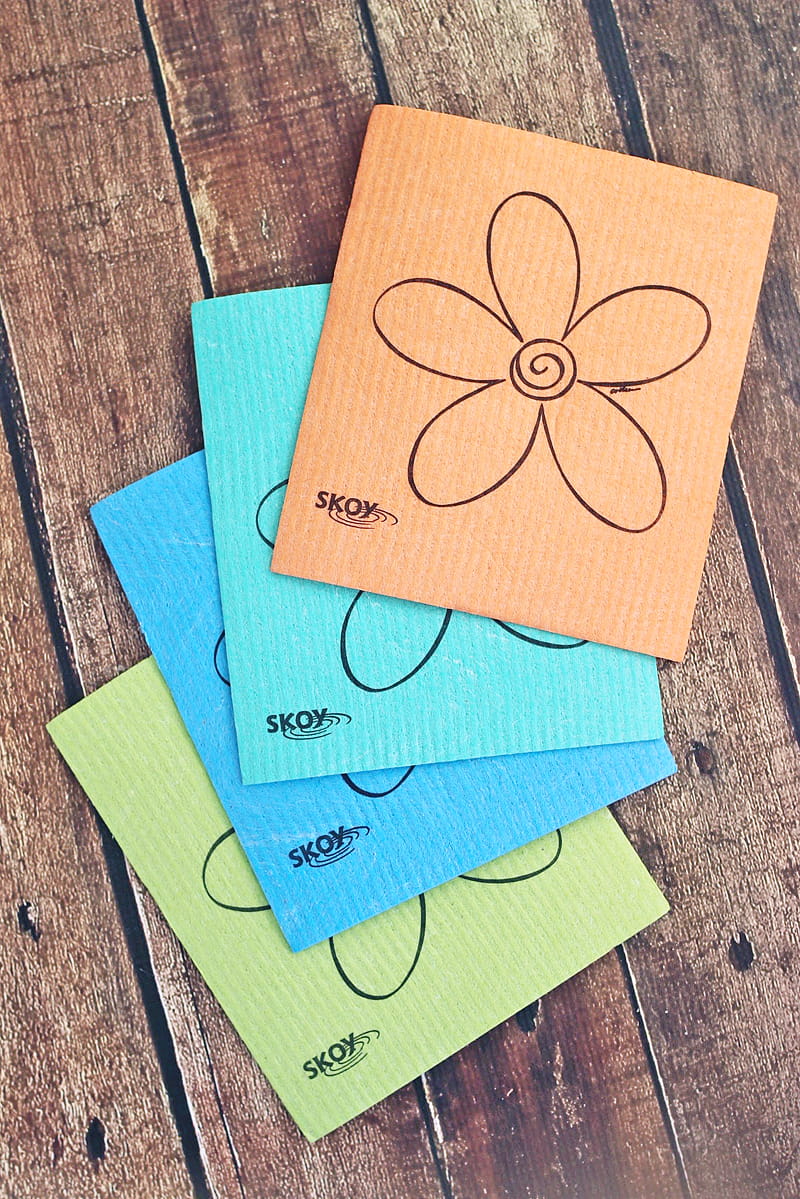 Charlie's Soap
Charlie's Soap is non-toxic and green soap and cleaning products for your whole home. They have laundry cleaner, kitchen & bath household cleaner, laundry pre-spray and more. Charlie's Soap products are biodegradable and perfect for your green home.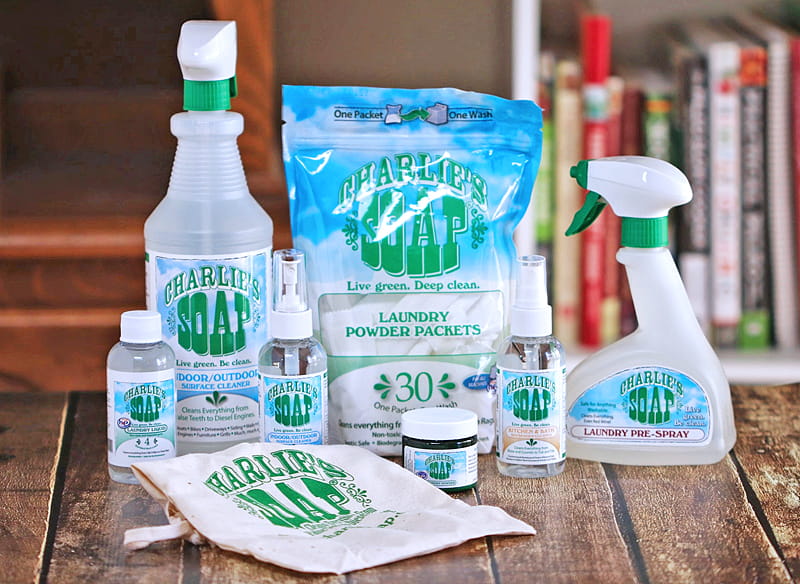 Montagne Jeunesse Face Masks
The Montagne Jeunesse Face Masks will help mom keep her skin looking fresh year round. Montagne Jeunesse prides themselves on their natural and cruelty-free ingredients and has face masks for every skin type. Montagne Jeunesse means "Mountain of Youth" but they recently rebranded as 7th Heaven to make the name easier for people to pronounce.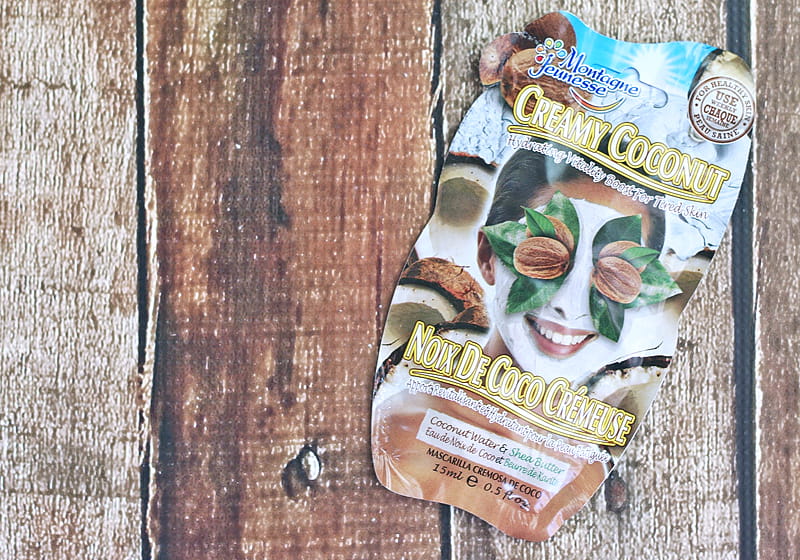 Renew Alliance
Renew Alliance Taut Premium Collagen is a liquid collagen formula designed to improve skin elasticity, firmness and hydration. Each bottle of Taut contains collagen infused with anti-aging ingredients to help restore your skin's natural youth from inside and reduce signs of aging.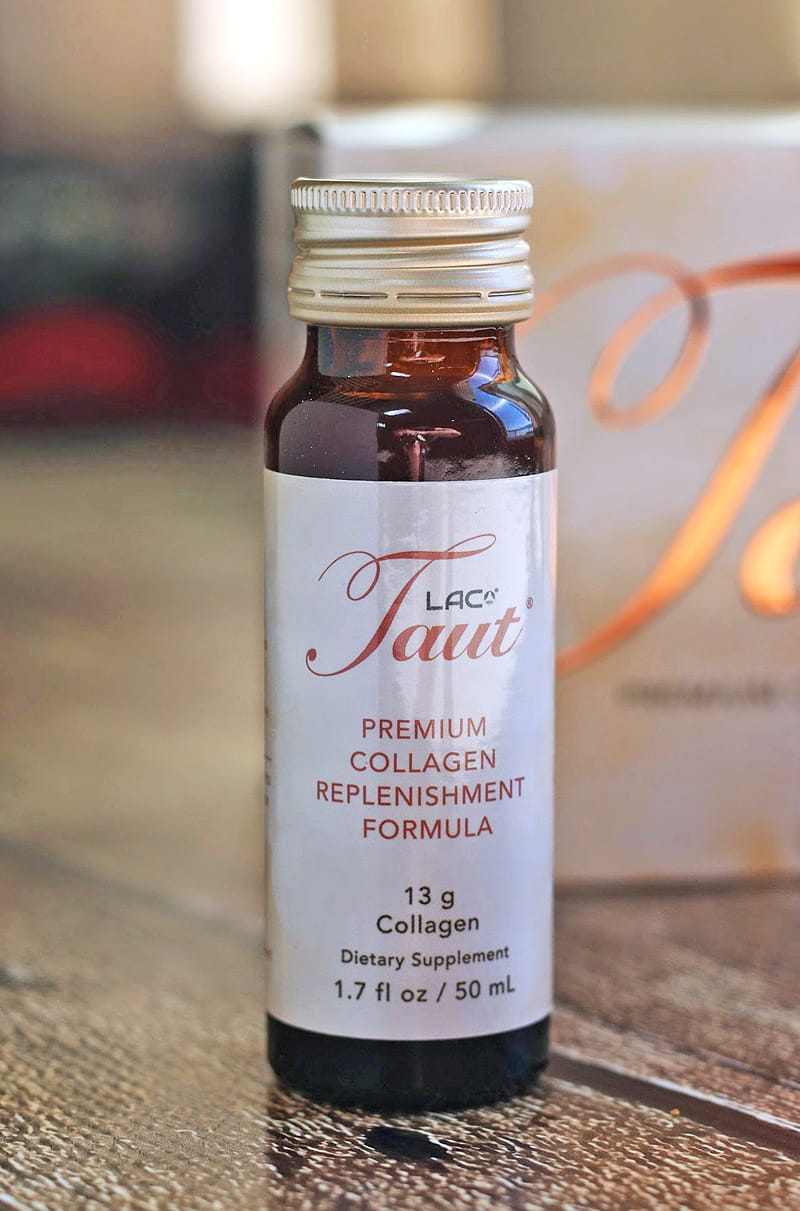 Genesis Today
Genesis Today is a nutrition company that specializes in superfoods. Their Detox Greens dietary supplement has 25 billion probiotics and supports regularity and digestion. Their products are vegetarian, gluten-free and are chock full of vitamins your body needs and nothing it doesn't.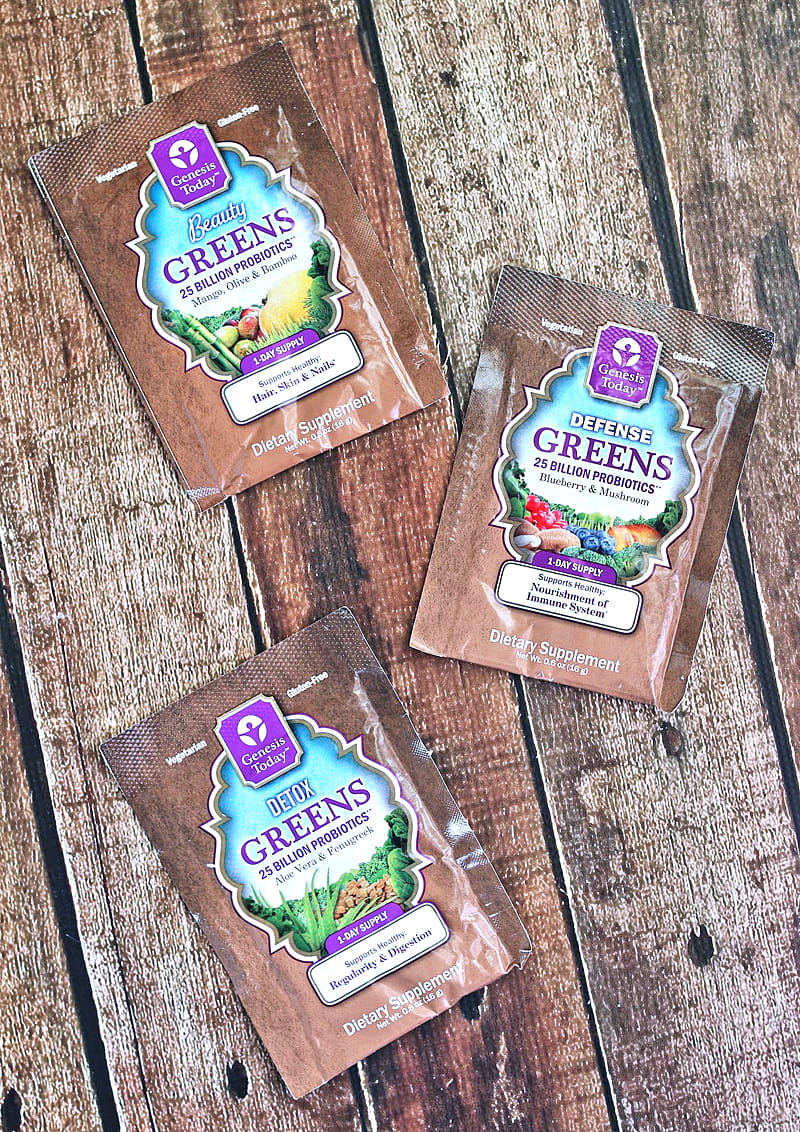 EpiCor
EpiCor is a dried fermentate that supports a healthy immune system. It is a unique and groundbreaking product that starts working in only 2 hours.
"Dried fermentate made using baker's yeast is a complex fermentation product that nourishes and balances the body's immune system to help maintain wellness and strengthen immune health."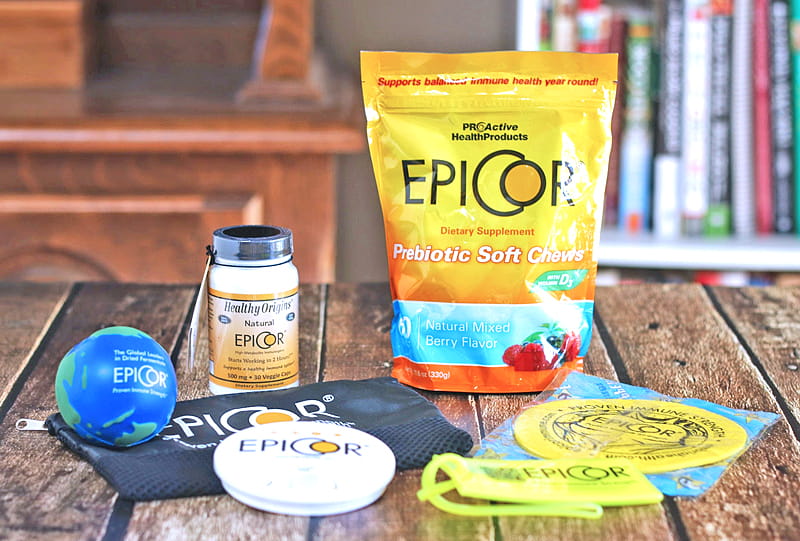 Soapbox
Soapbox soaps is a brand that wants to use soap to improve the world. For every purchase of their soap, Soapbox will donate soap, a month of water development or a year's worth of essential vitamins to a person in need.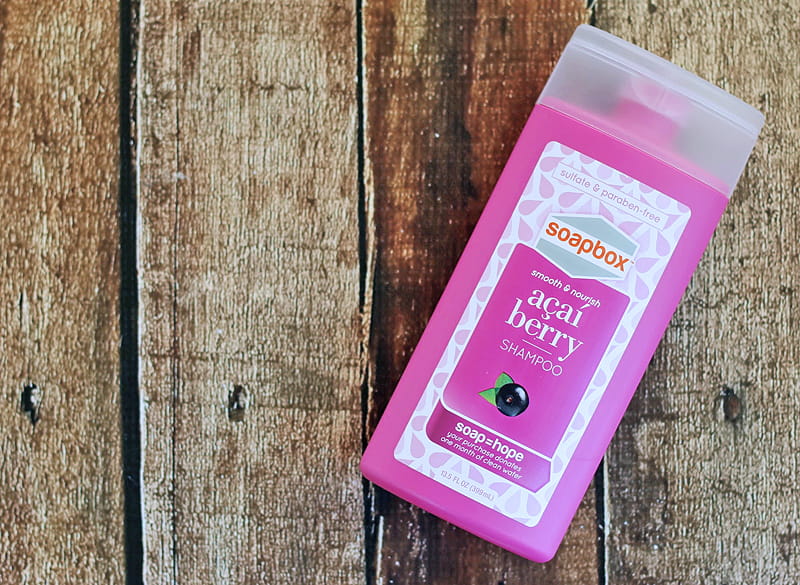 Kiss My Face
Kiss My Face is one of my very favorite brands. I use their bar soap to wash my hair and for my homemade hand soap. I am so excited to try their other products like lotion and sunscreen. It's important for me to protect my kid's skin NATURALLY.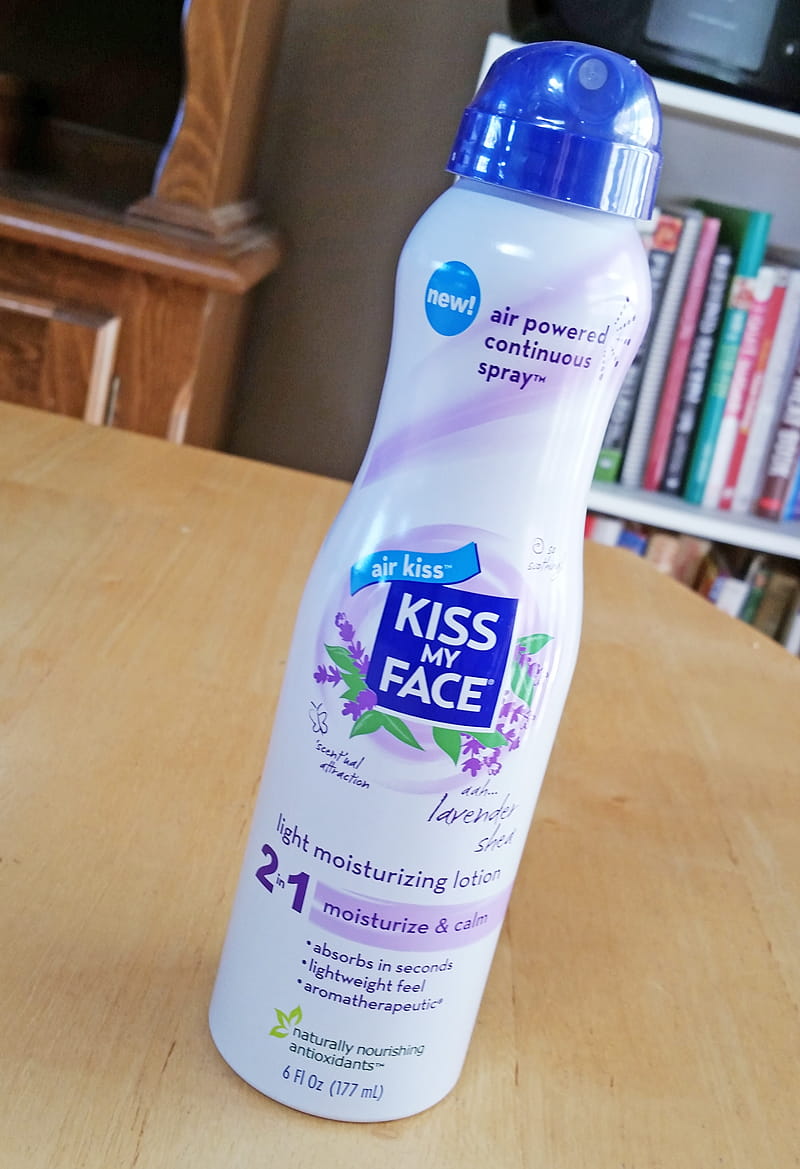 Basq
Basq products are advanced skin care products using only the highest quality ingredients. Basq products don't contain any of those questionable ingredients and are clinically tested to be allergy, irritancy and sensitivity free. Basq products are never tested on animals. I can't wait to try this body butter!
New England Natural Bakers
New England Natural Bakers is a 100% employee owned company with non-GMO & organic granola cereal products. New England Naturals has been making granola for over 30 years and all of their products are heart-healthy and taste great! 10% of the profits from New England Naturals products are donated to social and environmental sustainability causes.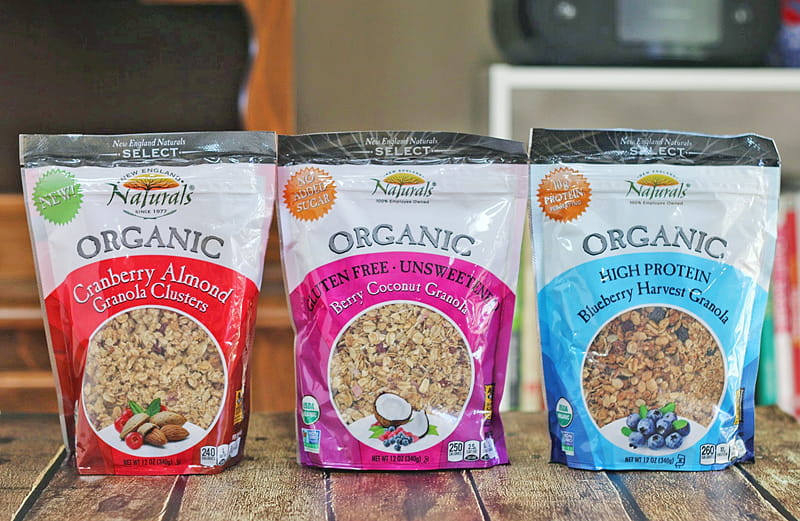 Grab Green
Grab Green is a brand that has beautifully simple laundry care and household cleaners. Their products are non-toxic and they list every ingredient on the label. They have it a love it or return it guarantee and they pride themselves on having wonderful fragrances to help purify your sense. I am loving the idea of these dishwashing pods!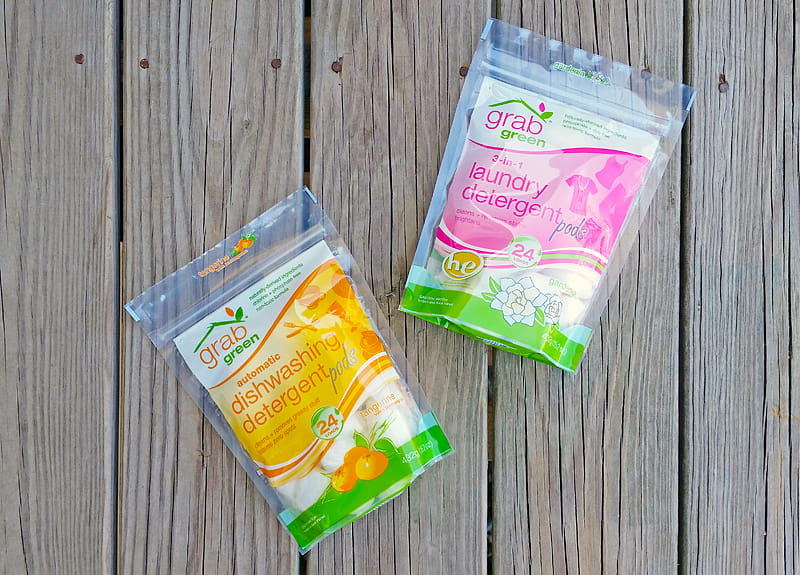 EZ Melts
EZ Melts products are "nutrition that melts in your mouth". These unique vitamins are all natural, gluten-free, non-GMO  and free of common allergens. These are great for people who have trouble swallowing pills like I do! I have been looking for a solution for this problem, and I am so excited to see so many different vitamins available in this fast melt technology!

Which brand are you most excited about sampling?
Don't forget to RSVP so you can be entered to win a gift basket filled with all of these great brands and get access to the sampling calender so you don't miss out on any of the great samples. Don't forget to find a sampler buddy to help grant you the samples you wished for.

This post is sponsored by Sampler.
Join our newsletter!
Subscribe to get updates and great stuff via email including subscriber-only goodies like free printables and giveaways.