I participated in the Amwell blog program as a member of One2One Network. I received compensation but all opinions are my own.
Have you ever noticed how inconvenient visiting the doctor's office is? First there's the scheduling of appointments, in which the requested time is never available, no matter how obscure the hour. Then is the preparation, is it an appointment for the kids? How do they feel about these visits? This alone could make things so much more stressful. Finally, there's the never ending wait. I don't blame the doctors, they all want to give each and every patient the care they deserve, but it still takes a very very long time…especially when nine times out of ten my visit with the doctor is specific and quick.
I have always wondered why our medical field hasn't advanced when we have so much technology at our fingertips. Now I can stop worrying about it so much, because the future is here.
First let me answer the burning question in all of your minds: What is Amwell and what does it do? (Please tell me you read that in Arnold Schwarzenegger's voice. Please.)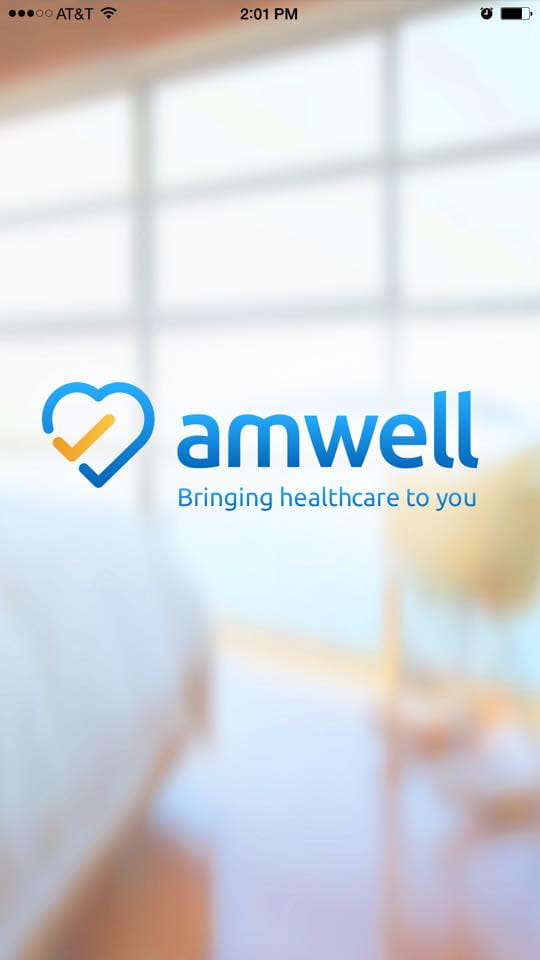 Amwell is an app (which you can download here,) that allows you to get in contact, and conduct an appointment with, doctors, therapists, and dieticians. All from the palm of your hand! I had a chance to try it out, not during a pleasant experience, but one that made me very appreciative of a technology like this.
My daughter was outside playing, and came inside crying with a horrible bloody nose. You know the kind…shirt stained, face covered, horror movie worthy. At first I wasn't concerned, she is extremely prone to bloody noses, especially during the summer months.
Then after a while it didn't stop like it normally does. Even though she is young, my daughter has become a professional nose bleed treater, but this time it just wasn't working. That's when I decided to call in. I was a little bit nervous at first. I am someone who greatly appreciates the relationship I have with my healthcare professionals, but the doctor we spoke with was kind, patient, and spoke to us like he'd known us for a very long time. He walked us through the proper way to stop a bloody nose (I guess we weren't doing it quite right.)
It was comforting. It is something I would definitely do again.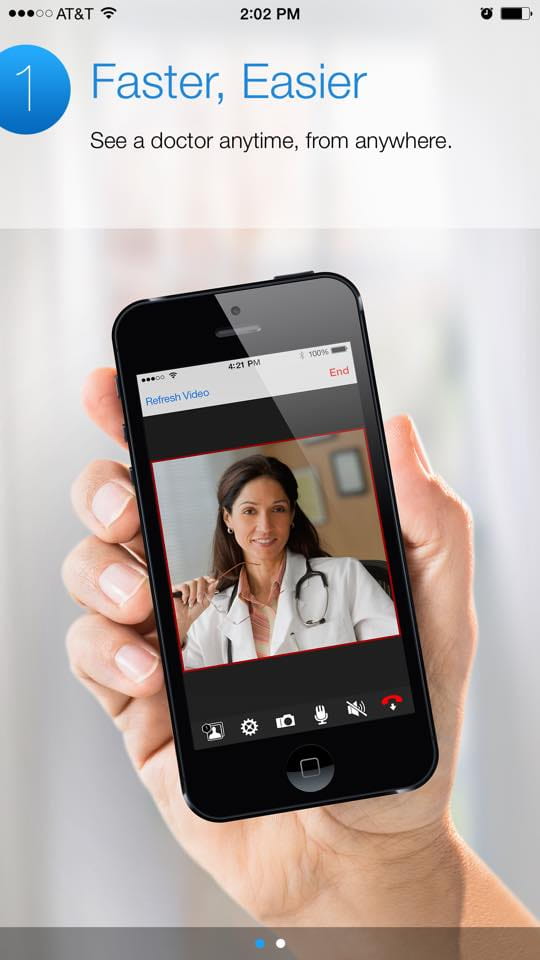 Remember earlier when I was discussing the time required to actually go to the doctor? Check out these sweet time frames:
Doctor Visits:
• Regular doctor visit: 10-15 minutes
• Session with a dietician: 30 minutes
• Session with a therapist: 45 minutes
It blew my mind. Thankfully we were talking to a doctor, just in case that ever became a reality. With Amwell you can chat with a doctor anytime 24/7 without an appointment! The Amwell doctors can diagnose, suggest follow-up and prescribe depending upon the issues you are having. They are available in 46 states and is accepted by major insurance carriers with more being added every day.
Amwell is accessible and more affordable that a traditional doctor visit and you can pretty much see a doctor on demand.
Are you interested in giving Amwell a try? Get your first visit free with the following promo code:
MOMSLOVEAMWELL

For those of you who have tried Amwell, what do you think? If you haven't, how will Amwell help make your life easier?
Join our newsletter!
Subscribe to get updates and great stuff via email including subscriber-only goodies like free printables and giveaways.