I'm sure you have at least one of these types of people on your shopping list this year. Usually they are teenagers, but they can be older as well. They spend every free waking hour on their cell phone and manage to run out of data long before the month ends.
Sometimes it's from playing games and social networks, but plenty of professional people who use their phone for business reasons can find themselves running out of data each month. Often, these are the same people who you struggle to find the right gift for during the holidays for one reason or another.
Well, Verizon has the solution for you!
Data gifting.
Data gifting is available for Verizon customers through the Verizon Message+ app. For only $10 you can send 1GB of data to another Verizon customer, right from your phone!
It's easy to send to any Verizon recipient in your phone and it gets billed right to your Verizon bill.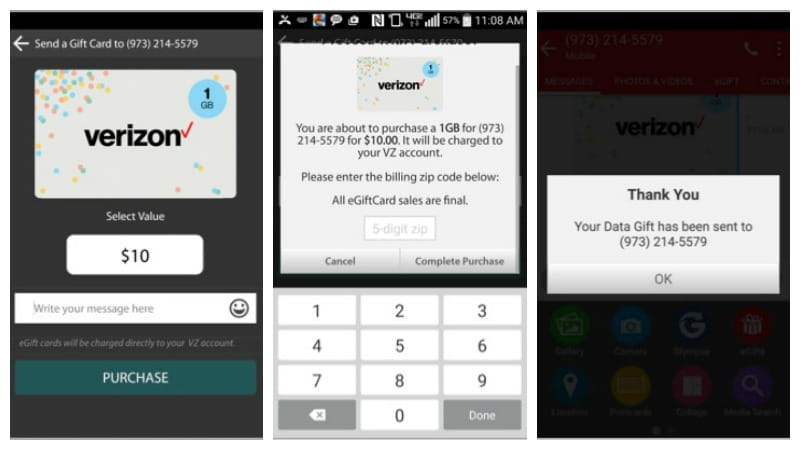 You can send a personalized message to your recipient and send your gift to them immediately. They receive the gift on their phone and will be prompted to redeem their gift.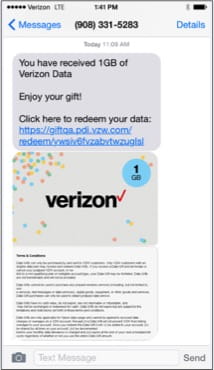 Verizon Data Gifting is a great last minute gift idea, is ideal for that hard to shop for person, and makes a great gift for the teens on your shopping list.
Data Gifting is just one of the cool features of the Verizon Message+ app. To learn more visit: Take Staying Connected to the Next Level with Message+ from Verizon. you can download the app from the Apple Store or the Google Play store.
Who are you shopping for this holiday season who might appreciate the gift of mobile data?
I'm sharing #VerizonMobileGifting in my life as part of a Verizon Wireless sponsored series for Socialstars™
Join our newsletter!
Subscribe to get updates and great stuff via email including subscriber-only goodies like free printables and giveaways.