It's amazing how versatile smoothies are. When I think about it (and every time I'm browsing Pinterest) I realize how many different options there are for smoothies. I always pin those smoothie recipes, hoping to try them someday, but find myself with a lack of an imagination every time I try and come up with a Smoothie recipe of my own.
My mind works in a funny little way. I can be drawing a complete blank, unsure about what I'm going to do. If I have a foundation, like what the Kura Recipe Starters give me, I can think of a hundred different things I would like to try in detail. Having a foundation, a starting point, always sparks a high level of creativity within me.
And this time, that creativity spark led to a new favorite smoothie.
Mocha Chia Seed Smoothie Recipe
My favorite part of this smoothie is that it combines my favorite two things in the morning. My smoothie and my coffee. I don't need to decide between the two anymore. Mornings can now have it all.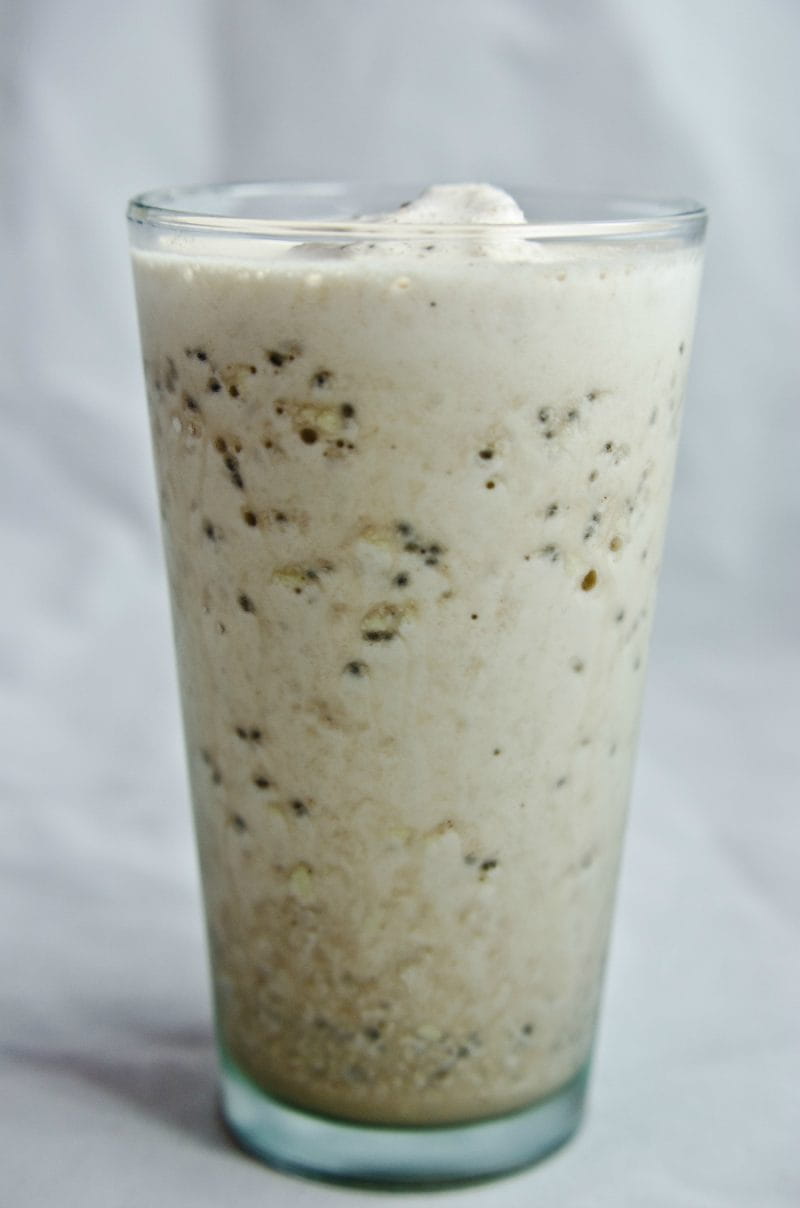 The Chocolate Kura Smoothie Starter was extremely subtle but tasted amazing with the coffee. I love the addition of Chia Seeds, because they have many perks and I might be slightly obsessed with adding them into as many things as I can.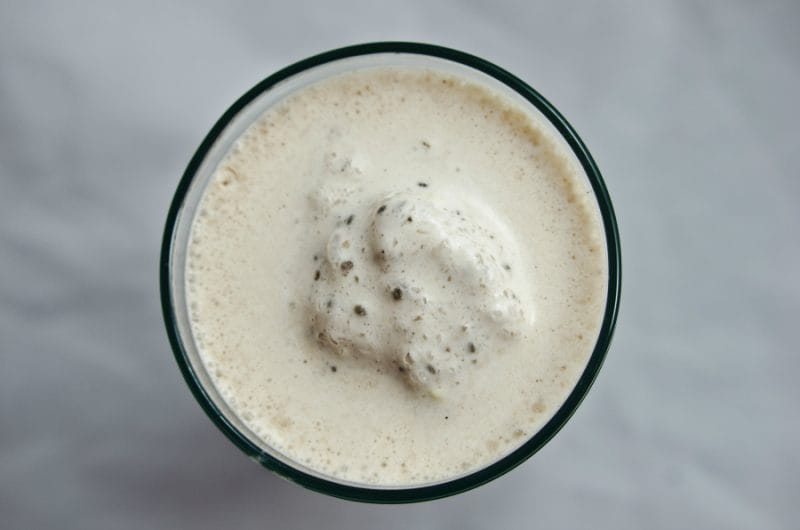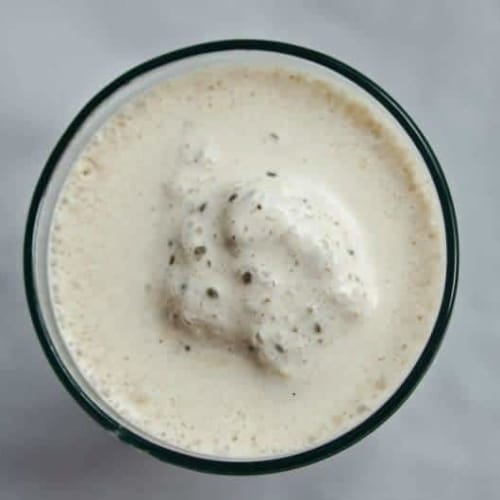 Mocha Chia Seed Smoothie with Chocolate Kura Smoothie Starters
Print
Rate
Prep Time:
21
hours
2
minutes
Cook Time:
21
hours
2
minutes
Ingredients
2

Cups

Ice

Chocolate Kura Smoothie Starter Packet

3/4

Cup

Almond Milk

3/4

Cup

Iced Coffee

3

tsp

Chia Seeds

1/4

Cup

White Chocolate Chips
Instructions
Put ice, Kura Smoothie Starter, almond milk, and coffee into your blender. Blend until the mixture is smooth.

Add in chia seeds and white chocolate chips, blend until thoroughly mixed.

Enjoy right away, or chill for later.
Nutrition or specific diet information shown is an estimate or best guess and is for information only. 730 Sage Street is not responsible for the factual accuracy of any nutrition information, calculations or claims.
I like when my smoothies have an extremely smooth texture. It is sometimes difficult to get the ice blended well enough, but if you can this is a much better experience.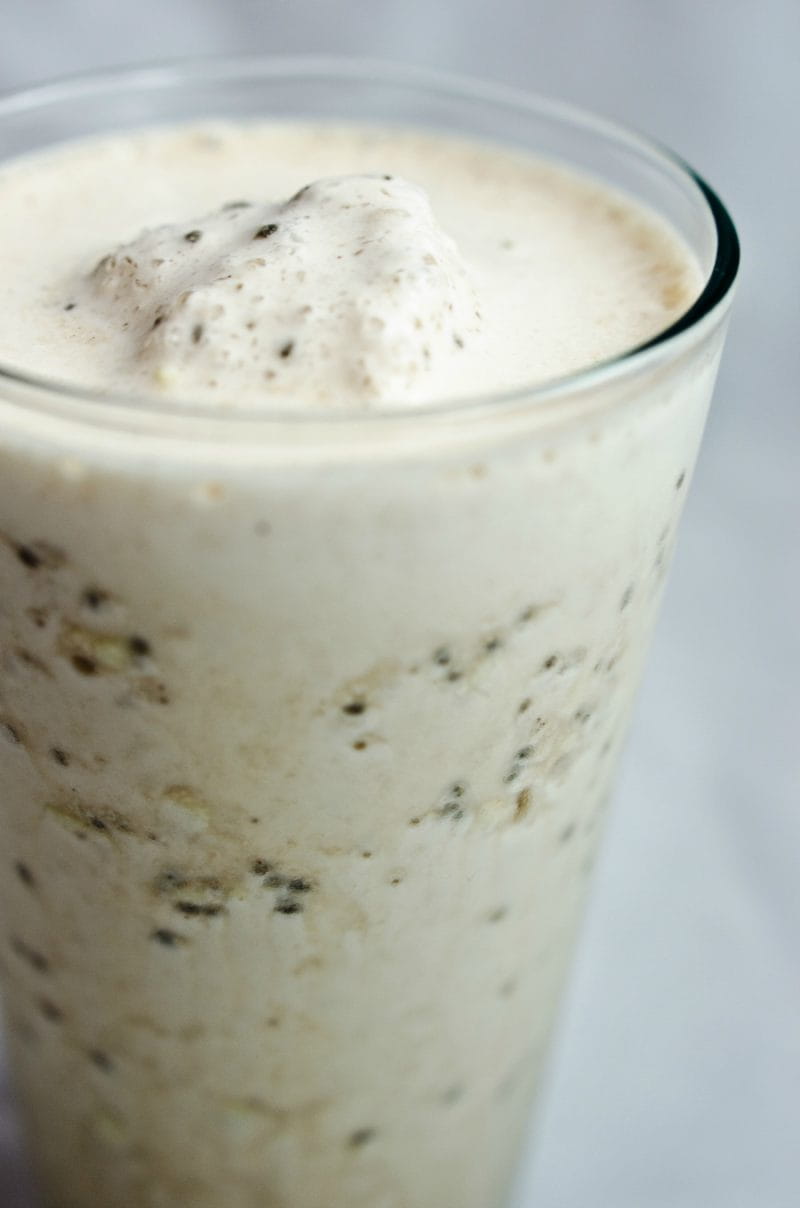 Other things you can add:
Peanut Butter
Cocoa Powder
Cinnamon
You can also swap the regular coffee with decaf! There are endless ways to make your very own favorite Mocha Chia Seed Smoothie!
I am already brainstorming my next smoothie…my plans are big.
Kura can be purchased at Amazon.com and Sprouts Stores close to you.
I partnered with Kura to bring you this post, all opinions are my own.