"Mom."
"Mom?"
"MOM!"
I round the corner, cell phone on one ear, hand over the other while trying to gesture to the yelling child with my elbow and serious grumpy face that I am on the phone.
Then the doorbell rings.
Cue the barking dogs.
Oven timer goes off signaling dinner is ready while the house phone begins to ring.
It's at that moment I remember a deadline I forgot.
True story.
Around here, the moment I seem to get ahead, the moment I feel like I have finally caught up and can breathe, something happens. The dog throws up. I get a call from the school saying someone has a fever. Or something that derails my day even more.
It can be so easy to get stressed out and tired. The chaos of a normal day can cause me to lose focus, lose sleep, and spend my day in a less-than-happy fog. This affects my productivity and makes one day blend into the next.
It's a vicious cycle that doesn't add up to a happy, healthy life.
So what's a mom to do?
Meditate.
What?
Meditation is for old men with beards who sit in the desert cross-legged and have nothing better to do, right?
Who has time for that?
Well, with OMG I Can Meditate!, anyone can meditate – anywhere, and you only need around 10 minutes a day.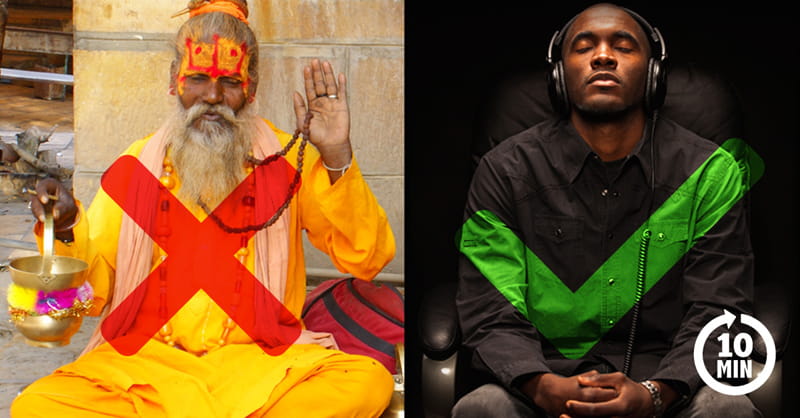 About OMG I Can Meditate!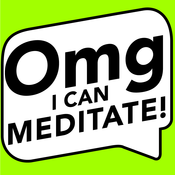 OMG I Can Meditate! takes what you think about meditation and turns it on its head. OMG I Can Meditate! is meditation for the average person who doesn't have a lot of time but who is looking for something to help them focus and clear their their minds. OMG I Can Meditate! will help you relax no matter where you are and help you focus so you can be productive, healthy and happy.
OMG I Can Meditate! is simple, enjoyable and effective and can teach anyone to meditate!
Join meditation coach, Lynne Goldberg, as she takes you by the hand and shows you in 10 minutes a day how simple and enjoyable meditation can be. With her soothing voice, clear instruction and gentle reassurance, you may be too relaxed to even notice you're learning to meditate! Think of it as a warm hug for your mind!
Benefits of meditation
Meditation has a number of benefits, some of which you probably didn't even realize.
Helps you sleep better.
Reduces stress.
Helps maintain a healthy weight.
Reduces pain.
Reduces anxiety.
Antidepressant benefits.
Helps you relax.
Makes for a better love life.
Helps give you an edge to be more successful.
How it works
OMG I Can Meditate!'s daily meditations can be used on a desktop computer via their website but you get the most benefit by using the OMG I Can Meditate! app on your iPhone or iPad.
OMG I Can Meditate! is a free meditation app but there is a premium version that gives you full access to extra meditations such as a personalized advanced program, specialty guided meditations and good night and wake up tracks.
I have to admit I was completely skeptical.
Meditation hah.
But I knew I needed to do something and so I figured I'd give it a try.
I started with the first daily meditation, choosing 12 minutes as my meditation time. I relaxed on the couch, opened my mind to the new experience, and pressed play.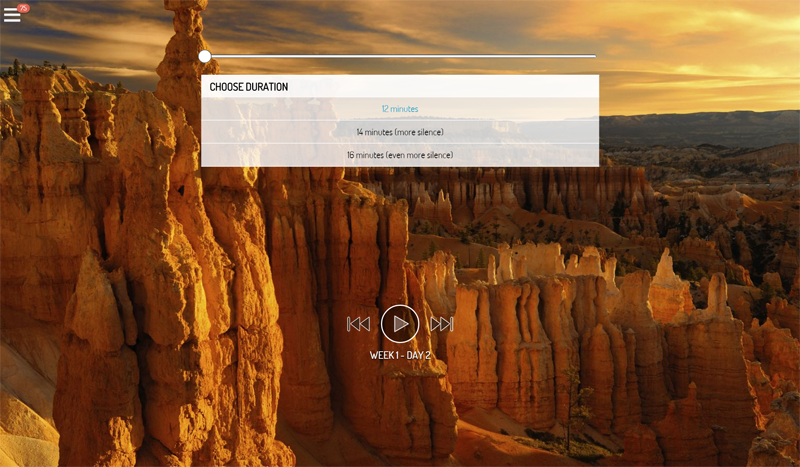 The first thing I noticed was the beautiful scenery on the screen in front of me. That alone was enough to begin to help me set aside the cares of my day. It moves slowly across the screen totally immersing me into the screen. Then I noticed faint yet perceptible musical tones as the soothing voice began leading me into meditation. She described how I should sit and led me through visualization and relaxation.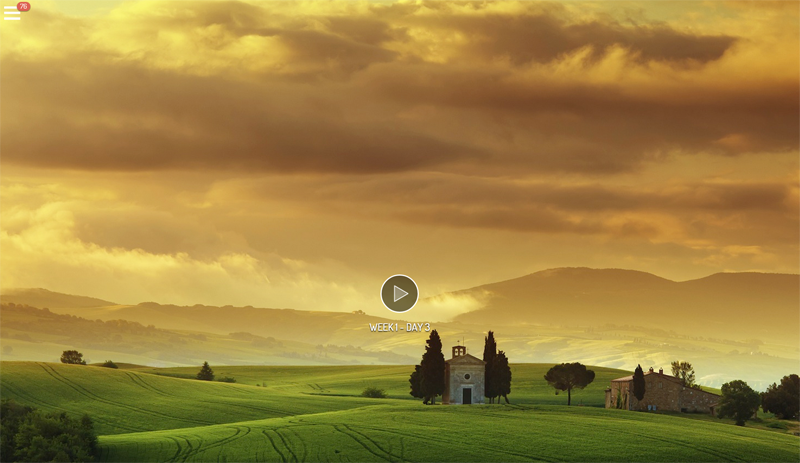 And that 12 minutes FLEW by.
I was shocked by how I didn't want the experience to end, and how easily I was able to fully immerse myself into the meditation. Despite the TV on in the background because my daughter is home sick, I fell easily into the meditation despite my inability lately to focus on much of anything.
I now find myself looking forward to my daily meditation with OMG I Can Meditate!. I actually find it helps the most when I am the most flustered and frustrated to take 15 minutes, stop, and sit quietly with the app. Somehow, despite the chaos of my day, that little bit of time spent focusing inward, helps me regain a positive attitude and gives me the energy I need to not just survive my day but thrive despite the stress and challenges I face.
I have also discovered some of the extra meditations available with the premium subscription. I love the wellness category! OMG I Can Meditate! has specialty meditations for whatever life throws at you. They even have one for if you are dealing with a boss who is a jerk!
OMG I Can Meditate! also has meditations for kids based upon their age range. What a great idea to get kids started at a young age!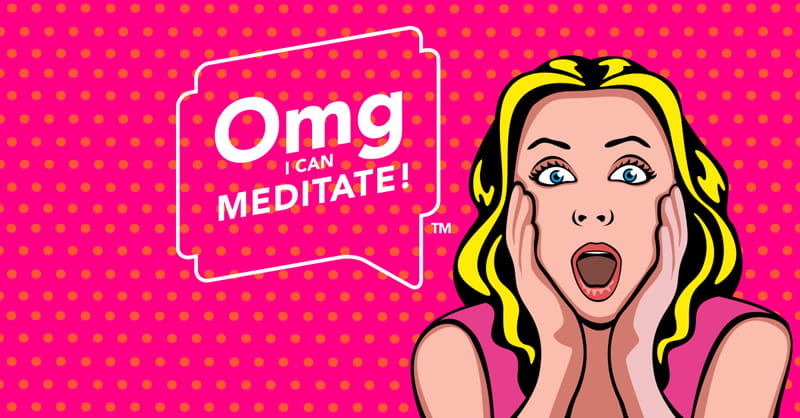 OMG I really can meditate!
For more information and to sign up visit www.omgmeditate.com or download from the App store.
What are you dealing with in your life that may benefit from meditation?
a Rafflecopter giveaway
Join our newsletter!
Subscribe to get updates and great stuff via email including subscriber-only goodies like free printables and giveaways.