I am proud to be a part of a sponsored campaign with hello. Opinions are my own and products were provided to me.
"What do you like about brushing with Hello Toothpaste?"
"It tastes good."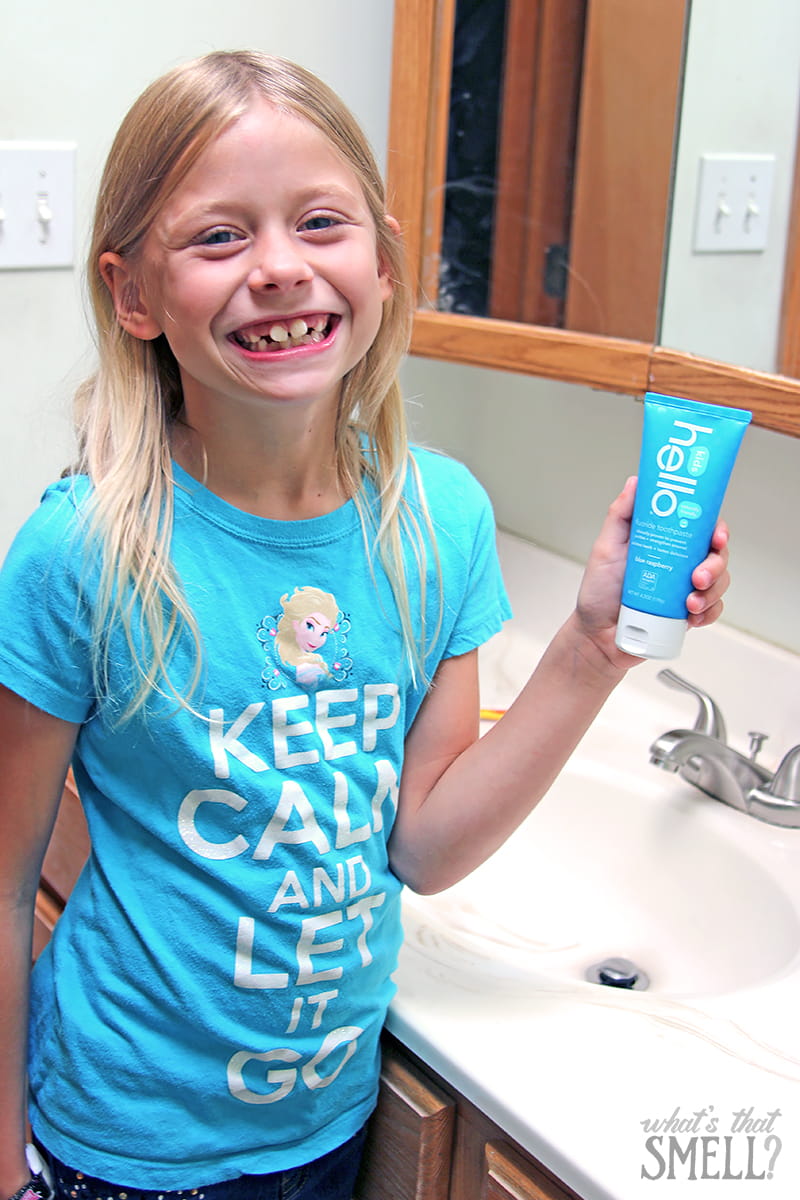 My daughter is notorious for being difficult when it comes to brushing her teeth. Ever since she was old enough to brush on her own she practiced the fine art of avoidance. Just getting her into the bathroom was like trying to herd cats. Once she was in there she would feign brushing her teeth, then simply just chew on the toothbrush for a few minutes. Most days we had to send her back in there 2 or 3 times to repeat the process while her complaining increased exponentially.
It was the farthest thing from fun I could imagine and was downright stressful for all of us. We knew we had to do something to change it because taking care of your teeth is important and we didn't want our daughter to associate brushing her teeth with a negative experience. We felt that this might have potential long-term damage and lead to neglect when she was old enough to make her own decisions.
So, like many parents we tried different things to make brushing less stressful. Some worked better than others but we finally found one method that stuck.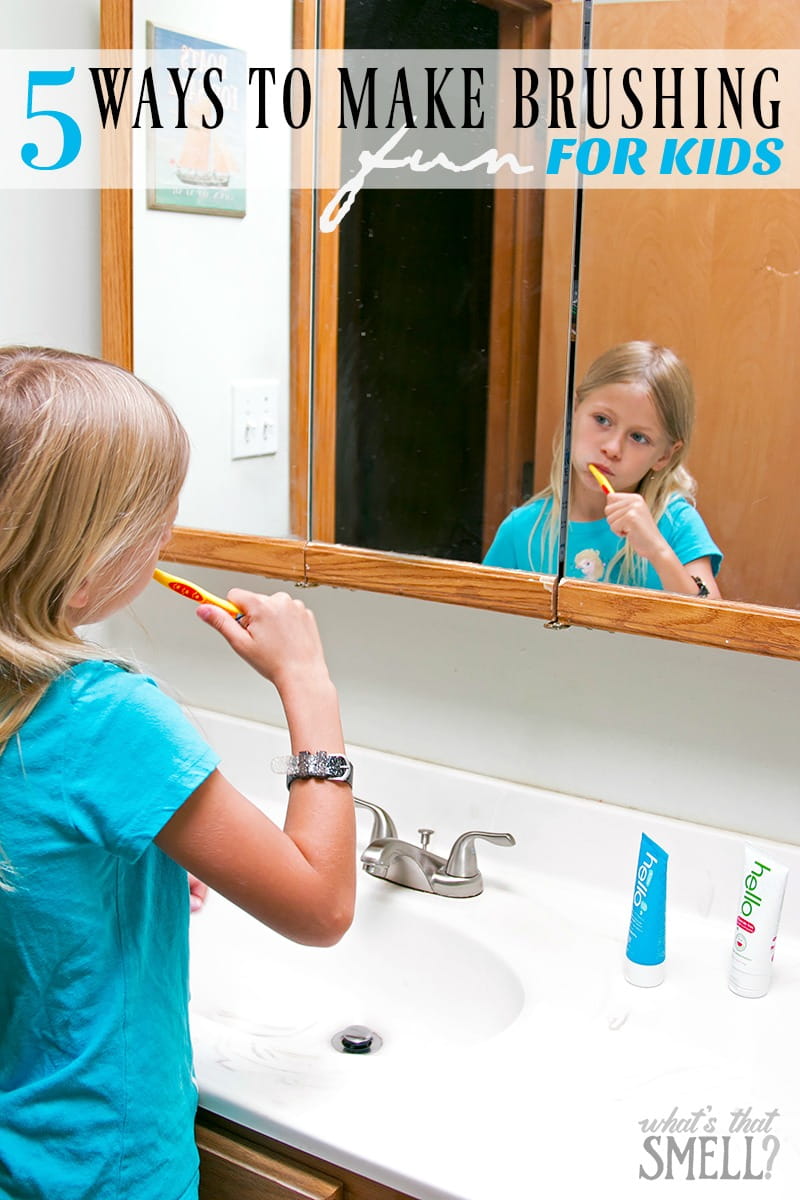 Five Ways to Make Brushing Fun For Kids
Let them get involved in picking out their brushing supplies. A cool brush or cup or brush holder can go a long way towards convincing kids that brushing is fun. It may cost a few extra dollars for their favorite characters but it's worth not fighting over when it comes time to brush their teeth. Give them their own drawer, section of the medicine cabinet or part of the counter that belongs only to them to store their stuff.
Make a game out of it. Distraction is amazing for getting kids to do things that they don't want to do and making the time go faster. We had invented our own game that we called "the counting game" where my daughter would ask us how long she would have to brush for. We would give her a number (in seconds) and then she would ask if she could stop brushing. We would give her new numbers to count to until we though enough time had passed for sufficient brushing. She liked the feeling that we were involved in the process – that she wasn't doing something that she didn't want to do, alone.
Resort to bribery. Offering an incentive for brushing their teeth properly and thoroughly is definitely not a bad idea provided that incentive isn't something like candy or other food that will sabotage the whole process. An extra 10 minutes to read a book before bed or an extra 10 minutes of screen time the next day are good options. Find something small and simple that excites your child.
Brush with them. This one is so simple and may help your waistline because it will keep you from snacking too late into the evening. Kids love doing things with their parents and brushing with them sets a good example and shows them the right way to brush because you know they want to emulate your every move.
Use toothpaste that tastes good. This sounds so simple, but my daughter could never find a toothpaste she liked the taste of. We tried them all. I can't even begin to tell you how many times I heard the word "yuck" after she tried a new toothpaste.
Using a toothpaste that tasted good turned out to be the KEY to getting my daughter to brush properly. While she still likes to play our counting game out of nostalgia, most days she brushes properly on her own without it so long as she is brushing with hello.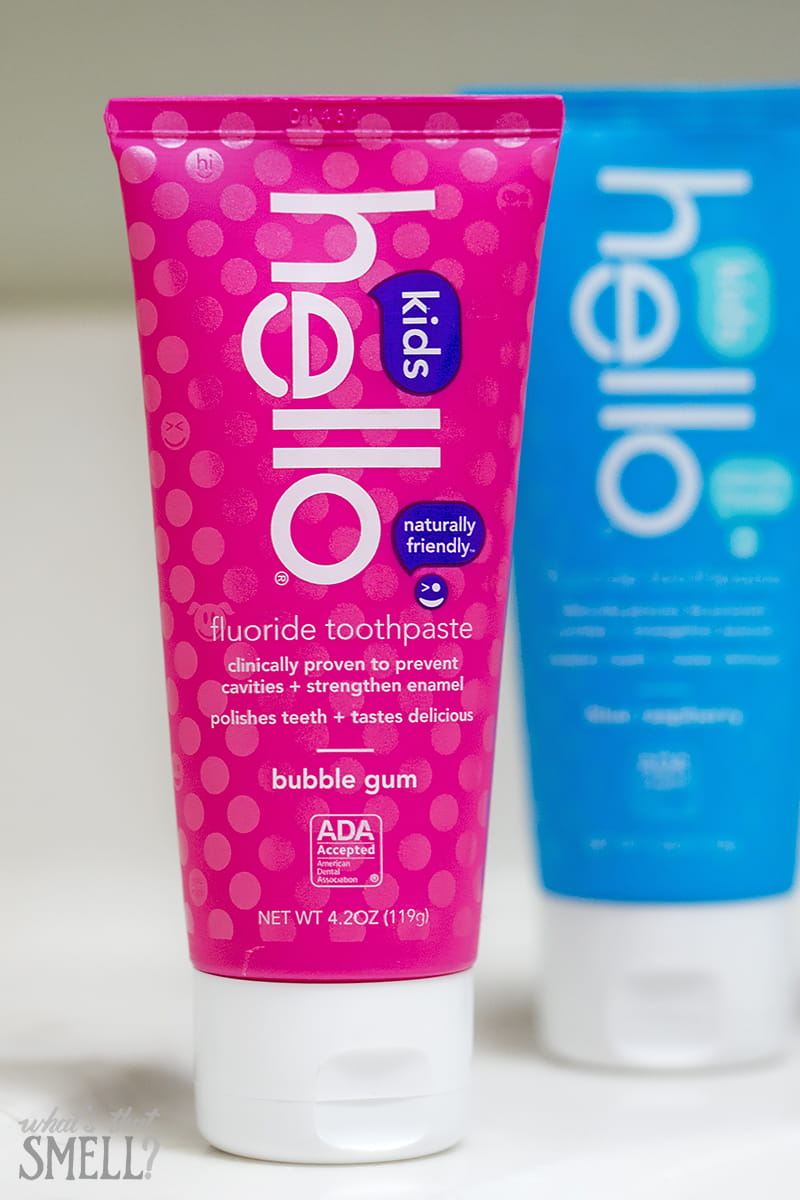 A few weeks ago I introduced you to hello products and told you about their friendly ingredients and why they matter to me. I explained to you how hello aims to make the world a friendlier place by making products that you love that also don't contain anything artificial and that are good for our planet.
Incorporating hello toothpaste into our routine was fairly easy. My husband, my son and I aren't super picky about our toothpaste but we were all pleasantly surprised by the great taste of hello products. If you are going to brush with a product you feel good about using, it's the icing on the cake (ooooh, mental note, suggest a cake flavored toothpaste) to have it taste great too. I really was not optimistic about my daughter liking the products so I was super pleasantly surprised when she did. The blue raspberry flavor is her favorite but she likes the bubble gum flavor as well.
Now, I tell her to brush and she goes skipping into the bathroom and gets right to it!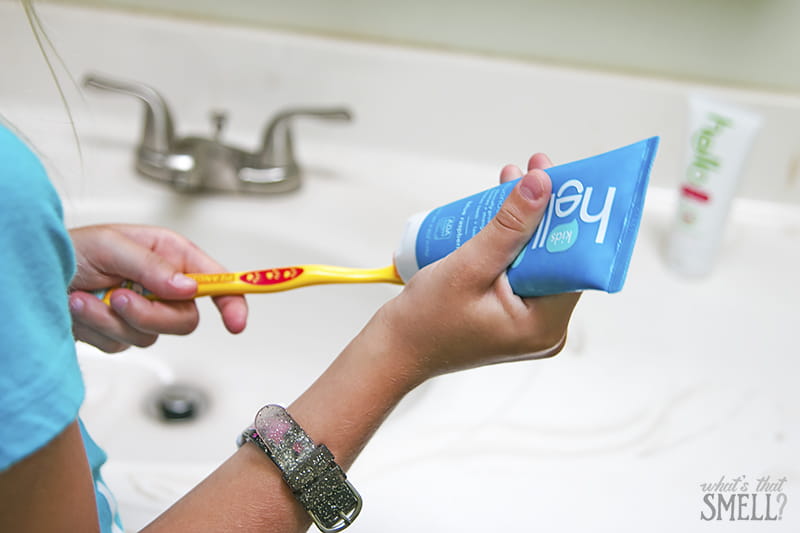 Have you ever done anything crazy, extreme or creative to get your kids to brush? Have you tried giving them hello toothpaste? Share your #BrushtimeConfessions on Twitter!
Join our newsletter!
Subscribe to get updates and great stuff via email including subscriber-only goodies like free printables and giveaways.