This post is sponsored by Lunchbox. All opinions are my own.
You'll know when Allergies hit for me. I often get looked at like I'm diseased, or highly contagious to say the least. It gets really bad. The way people look at me is bad, but not being able to get through my day is even worse.
The word busy doesn't quite cut it sometimes. Even on days that I am feeling my best, my workload of business owner and mom is enough to tire out a team of extremely talented people.
It's rough, but doable.
The realistic nature of my day to day itinerary disappears whenever allergies flare up within my household. What makes it even more difficult is when more than one of us (we are all allergy sufferers, to a certain extent) have an episode at the same time.
When these times pop up, I know it is time to do something about it. We need relief. Badly.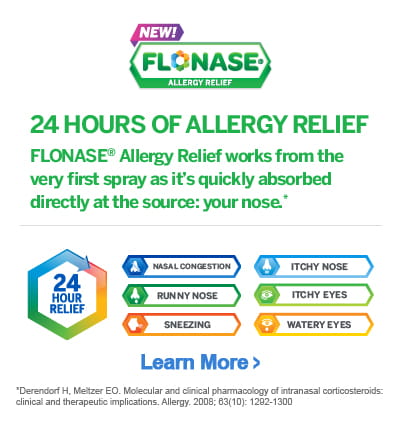 I used to feel like allergy relief was a myth. Nothing ever worked quite right. I needed something easily accessible and over the counter. Something that offered relief in a way I could actually feel.
That's what FLONASE® did for me. It feels great.
The When & Where of Allergies
In my life, allergies aren't an all-day every day kind of event. We are always on the go, and can visit the same place two days in a row and only have an allergy episode after the second day.
The point is: we never know when we are going to need allergy relief. It's best for my husband and me so stay prepared at all times.
Allergy Relief Should Be: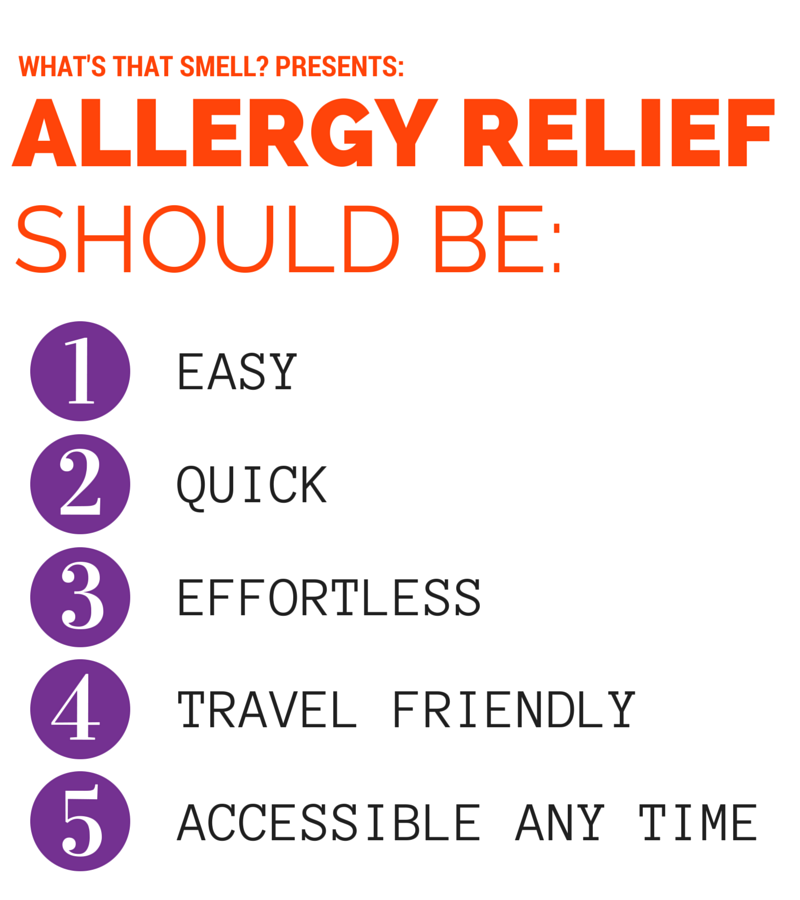 Easy.
Quick.
Effortless.
Travel Friendly.
Accessible at any time.
This is what FLONASE® gives me.
It is always a beautiful thing for everyday sufferers when prescription strength medications are available over the counter.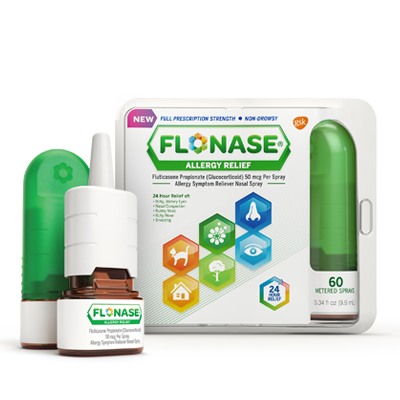 FLONASE® Allergy Relief outperforms the #1 Allergy Pill* and unlike allergy pills, FLONASE® Allergy Relief works at the source. This is probably my favorite thing about FLONASE®, there is no waiting period after taking a pill. No wondering if the pill actually works, or if it is going to kick in soon. *Total nasal symptoms vs. leading allergy pill.
It is available at full prescription strength, and when used correctly provides 24-hour non-drowsy allergy relief. This is where being accessible at any time and any place comes in. There is nothing like being at the park with your kids, with your allergy medication still at home. What do you do? Suffer through it? Cut the trip short? There is no winning in this situation. With FLONASE® we are not chained to our medicine cabinet.
Did you know most allergy medication only block 1 allergic substance? FLONASE® Allergy Relief helps block 6**, including histamine, prostaglandins, cytokines, tryptases, chemokines and leukotrines. **Mechanism vs. most OTC allergy pills. FLONASE® Allergy Relief acts on multiple inflammatory substances (histamine, prostaglandins, cytokines, tryptases, chemokines and leukotrines). The exact number and precise mechanism are unknown.
There is a ton of more information available for you in this video, it is definitely worth a watch.
Flyaway With FLONASE® Allergy Relief Sweepstakes
Enter the Flyaway with FLONASE® Sweepstakes below for a chance to win the following prizes:
One of (2) $500 Gift Card to a Major Airline
One of (5) $50 Walmart Gift Cards
The Fly-Away With FLONASE® Allergy Relief Sweepstakes
With FLONASE®, you can travel the world without ever being caught off guard by your nose.
It is a huge relief, believe me!
Join our newsletter!
Subscribe to get updates and great stuff via email including subscriber-only goodies like free printables and giveaways.