The Leap Frog Leapster has been a fixture in our home since around 2005 when my son was 3 years old. He had that green Leapster long enough to hand it down to his sister when he was old enough to move on to a handheld system meant for older kids. Eventually that Leapster started having some issues so Abby got her very own PINK Leapster Explorer from Santa. She loves the games and we love that she actually learns while playing.
Her latest favorite game for her Leapster is The Magic School Bus: Dinosaurs.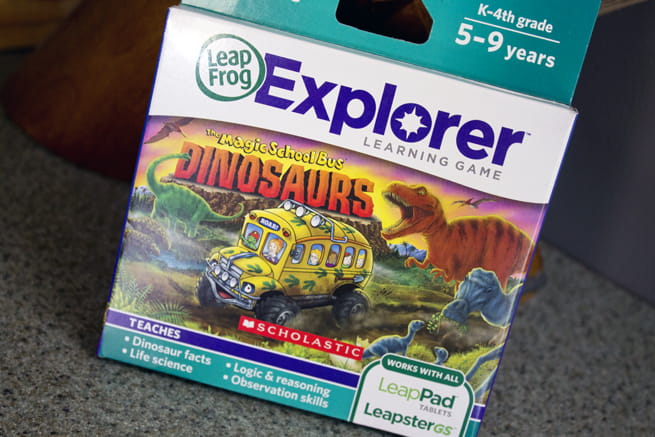 About The Magic School Bus: Dinosaurs for Leapster Explorer:
Hop on The Magic School Bus for a dinosaur adventure! Play six exciting games, master hundreds of dinosaur facts and explore when dinosaurs roamed the Earth! Practice life science skills to learn about prehistoric creatures, including their size, skeletons, survival strategies and more!

Features 
Join Ms. Frizzle on The Magic School Bus for a prehistoric field trip to explore the world of dinosaurs. Play six games and become a dinosaur expert!

Explore three different time periods and find the dinosaurs from each on the interactive map!
Study and assemble dinosaur fossils like a paleontologist!
Run, fly and battle as 16 different prehistoric creatures to discover their unique survival skills!
As you go, capture your adventure and discoveries in your dinosaur journal.
Ever since Abby first started watching her brother get on the school bus every morning she has been obsessed with school buses. And because a friend of hers loves dinosaurs, she has an affection for those as well. So this game combo of The Magic School Bus and Dinosaurs was a great fit for her.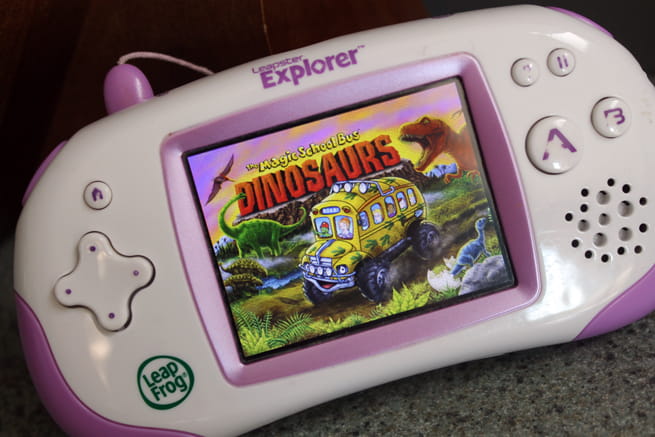 She enjoys the games and the story line and it has become her first choice when it comes to choosing which game to play on her Leapster.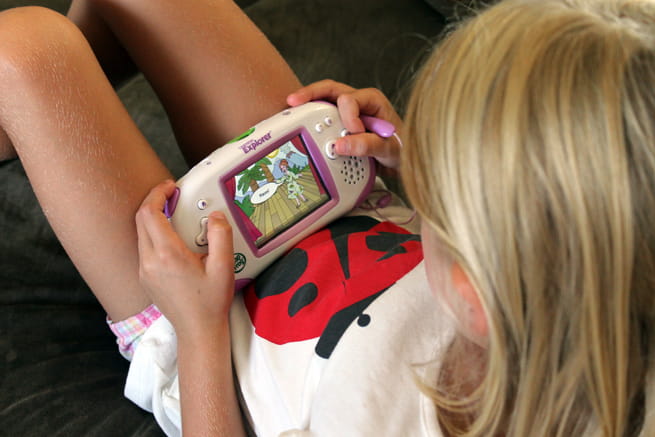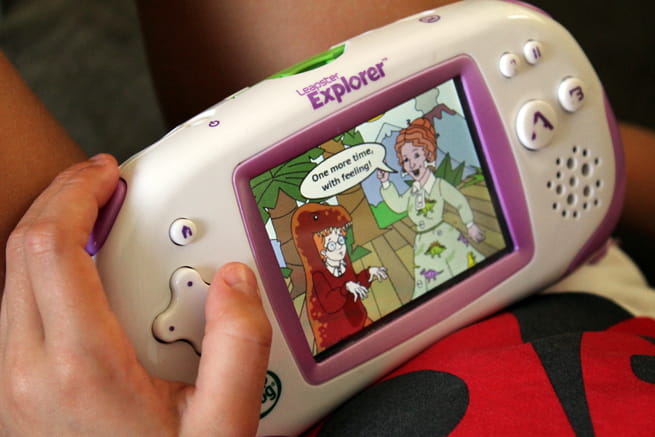 What I love about this game is that she has fun with it but the reality is that she is learning along the way. Most games teach reading and math but The Magic School Bus: Dinosaurs adds another layer to her knowledge and skills by teaching her about science and paleontology.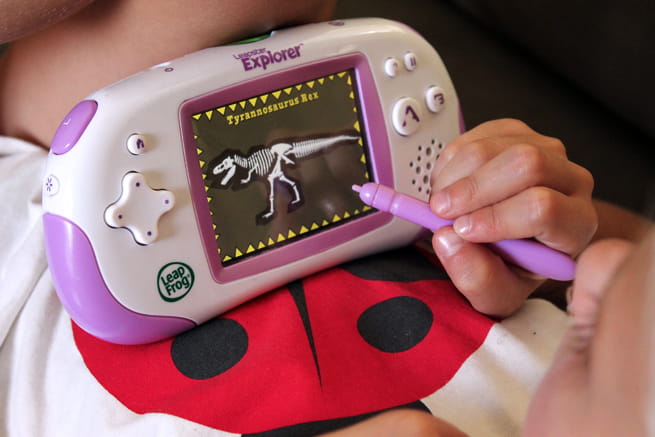 The Magic School Bus: Dinosaurs for Leapster Explorer works with all LeapPad tablets, LeapsterGS and Leapster Explorer systems and is geared towards kids in grades kindergarten through 4th grade.  It retails for $24.99 but you can currently pick it up at Amazon.com for $18.74.
Leapster cartridge was provided for our review. Opinions expressed are my own.