This review post post was sponsored by Luma Soda. Opinions are my own.
When it comes to health or weight loss, the first thing anyone is going to tell you to remove from your diet is soda. Soda is one of those things that no matter how you look at it, just isn't part of a wellness-focused lifestyle. Soda is loaded with sugar, often in the form of high fructose corn syrup and usually contains nasty chemicals.
For those looking to avoid the calories in soda, artificially sweetened diet sodas are available, but artificial sweeteners aren't a healthy ingredient either. Plus, as Time Magazine reported in this article, Diet Soda and Weight Gain: It's Not Your Imagination, diet soda may cause weight gain as well. Totally the opposite of what you had intended.
So, begrudgingly you have given up soda. Staring longingly when your friends order a glass of soda at dinner. Mouth watering in the heat of summer when you know a can of soda would hit the spot. I haven't had soda in years, and there are times when I am still tempted to enjoy one.
But now, I no longer have to compromise my health to enjoy a soda thanks to Luma Soda.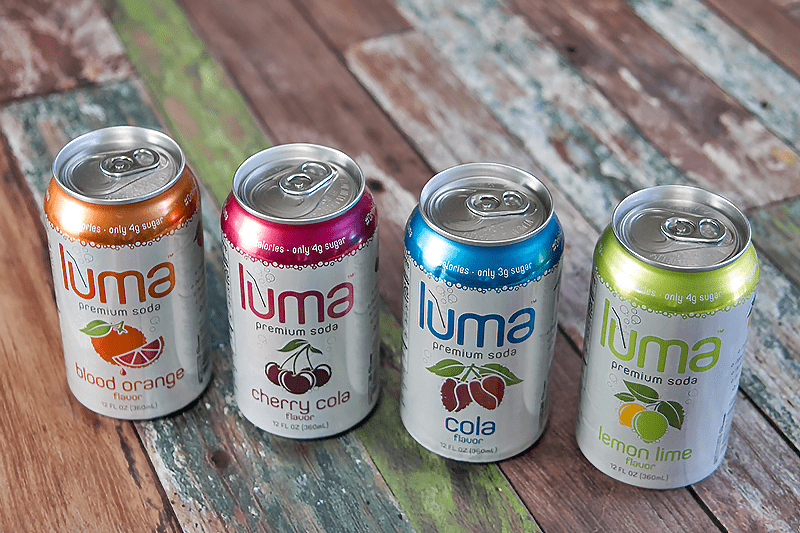 Luma Soda
Luma Soda is soda reinvented. It is naturally sweetened with honey and monk fruit juice and has only 3-4 grams of sugar per can (vs. 35-50 for traditional soda). Luma Soda comes in four great-tasting flavors and has no artificial ingredients or preservatives. Luma Soda is better for you. It's Soda 2.0!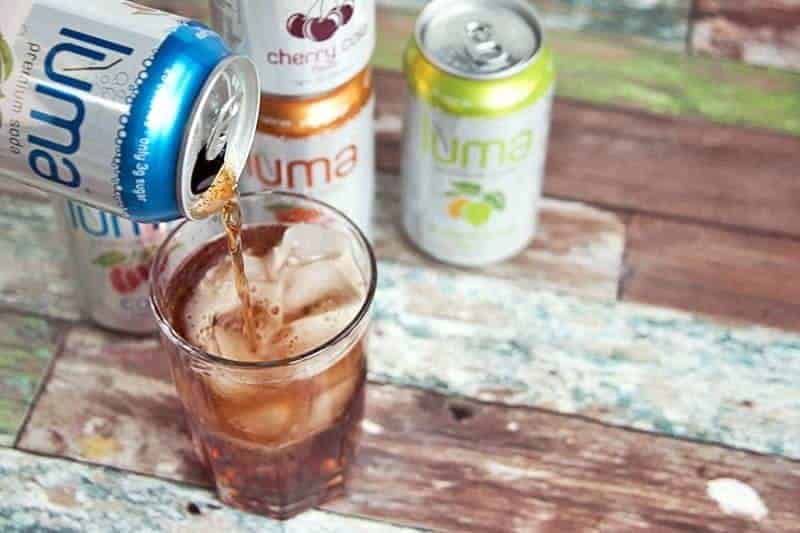 Luma Soda Flavors
Cola
Cherry Cola
Blood Orange
Lemon Lime
Luma Soda Benefits
No artificial preservatives
No artificial sweeteners
Made with natural flavors
Made with natural colors
Sweetened with natural honey and monk fruit juice
Less than 1/10 the sugar of regular soda
I am super excited about Luma Soda. As a parent, I can't tell you how often I hear statements like this: "so and so gets to drink soda, why can't I?" or "please, can I have it this one time?"
I want them to have a healthy relationship with food so I do let them indulge at times, but I also love when I have an opportunity to show them how to make "better-for-you" decisions. Luma Soda helps me do that. Plus I don't have to feel guilty about it! So it's a win-win for both of us.
My kids enjoyed the Luma Soda flavors we tried. Sure, they each had their favorites, and some they probably would prefer I wouldn't buy. But overall Luma was a hit and it's definitely an amazing alternative to traditional diet and regular soda.
And the best part is that my kids no longer feel that they are deprived of anything while I have the peace of mind that I haven't had to compromise on ingredients.
The blood orange was my favorite Luma Soda flavor, but honestly I liked them all.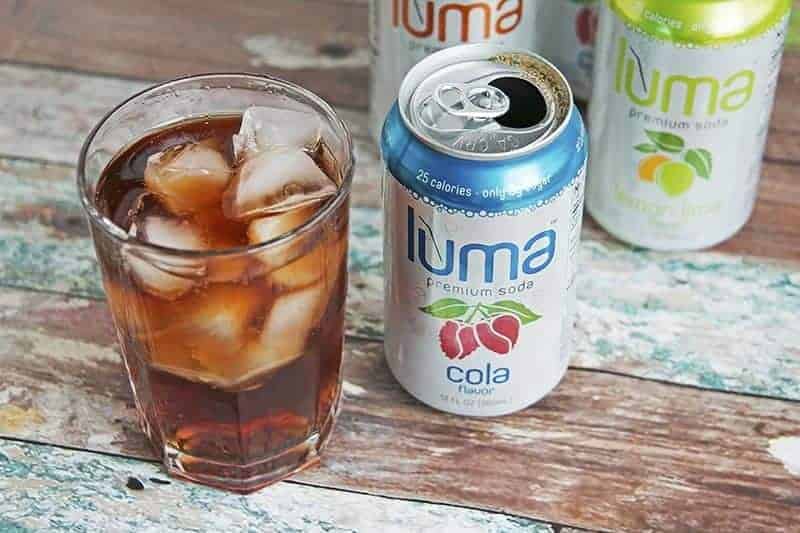 Where to Buy Luma Soda
You can purchase Luma Soda on their website. It comes in 24 packs that have 6 cans of each flavor. Currently the product is sold out thanks to their Shark Tank appearance, but I'm sure that they will have it back in stock soon.
Luma Soda is also available on Amazon. It's currently sold out, just like it is on their website, but keep and eye out for it to come back in stock.
Unfortunately, Luma didn't get a deal on Shark Tank but that doesn't mean that the product isn't worth it. It's definitely worth a try.