I don't care how long you have been following a low carb diet, you can't tell me that you wouldn't eat a donut if it "didn't count". That if you knew that it wouldn't knock you out of ketosis or cause you to gain weight or feel bad that you wouldn't eat it. Because it's a donut and it tastes like a little piece of heaven. Or maybe it's not donuts you love. Maybe it's cake or cookies or pumpkin pie.
There is something that you wish you could eat and not feel guilty about it.
Because no matter what, deep down at our core where we have absolutely no control over it, we are wired to want sugar.
"Sugar is a deep, deep ancient craving"
Fight or flight ya'll.
And since sugar helps us store fat, it is instinctive for our bodies to want it (for more information visit (An Evolutionary Explanation for Why We Crave Sugar). Because our bodies don't realize that food isn't something we no longer have to hunt for. It can be delivered right to our door with very little effort. Our bodies think they need to store fat in case of famine but clearly, that's no longer an issue.
But your biology didn't get that memo.
"Sugar is a deep, deep ancient craving"


Daniel Lieberman, evolutionary biologist Harvard U.
So you crave sugar.
Now, back in the day, the sugar we ate was surrounded by the fiber of the plant you would eat, where the sugar today is simply processed into straight sugar. But see, our bodies really aren't smart about that either. If it looks like a duck...
Which is why many of us still struggle with those cravings.
It's ok to find ways to quell the cravings
I think a lot of people beat themselves up when they experience sugar cravings. They can't understand why, after months of a strict ketogenic diet, they still want sugar. And they let it sabotage their routine. Some people do great with sheer willpower, others, end up just giving in and eat the donut. This is where I think trying to replicate your favorite treats is an ok solution to the problem. Using lower carb and safe sugar alternatives.
It may not be ideal but if it keeps you on track, eliminates your guilt, and allows you to indulge without sabotage, then I think it's a healthy solution for these cravings. Which is why I came up with this low carb mocha frappe recipe.
It was originally inspired by the McDonald's frappe, when I used to drink them. They were so good, and who knew how simple they really are to make!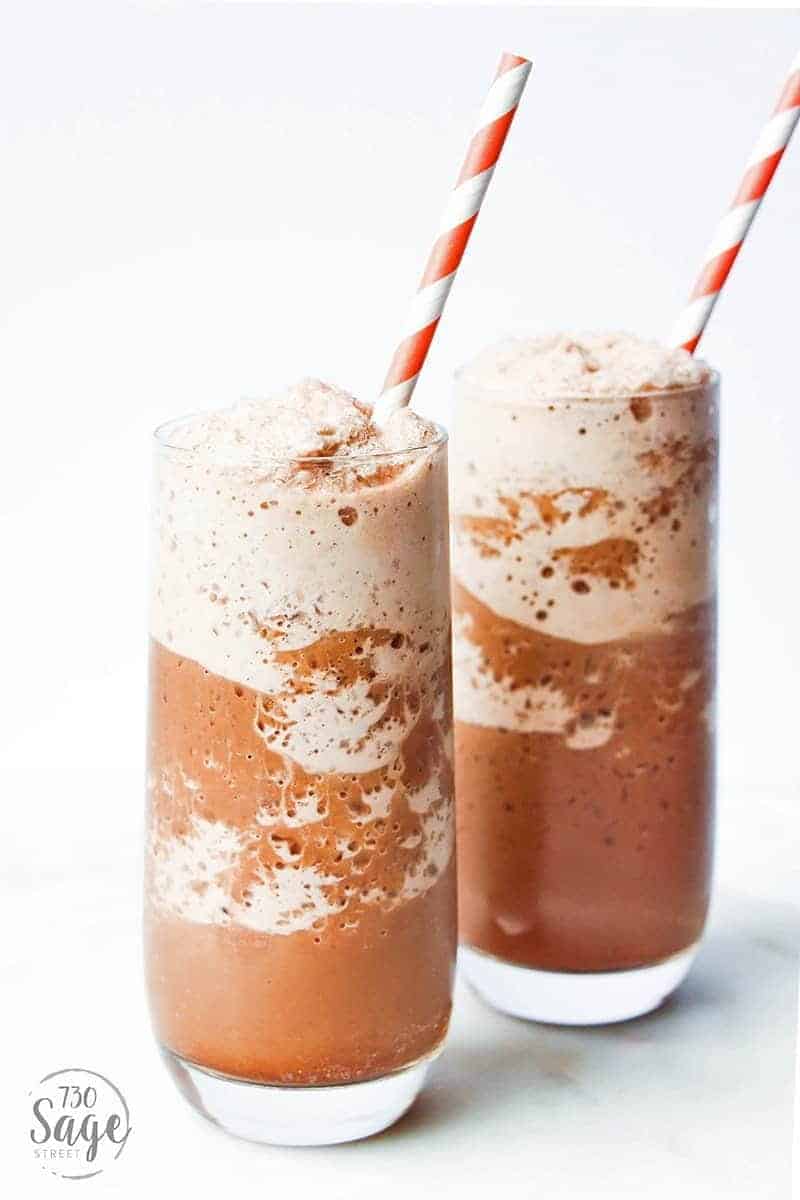 Low Carb Mocha Frappe (Weight Watchers friendly)
This is super easy to make with a blender and crushed ice. And it's so super easy to make it Weight Watchers friendly and still low carb by swapping the heavy cream with an unsweetened non-dairy almond milk.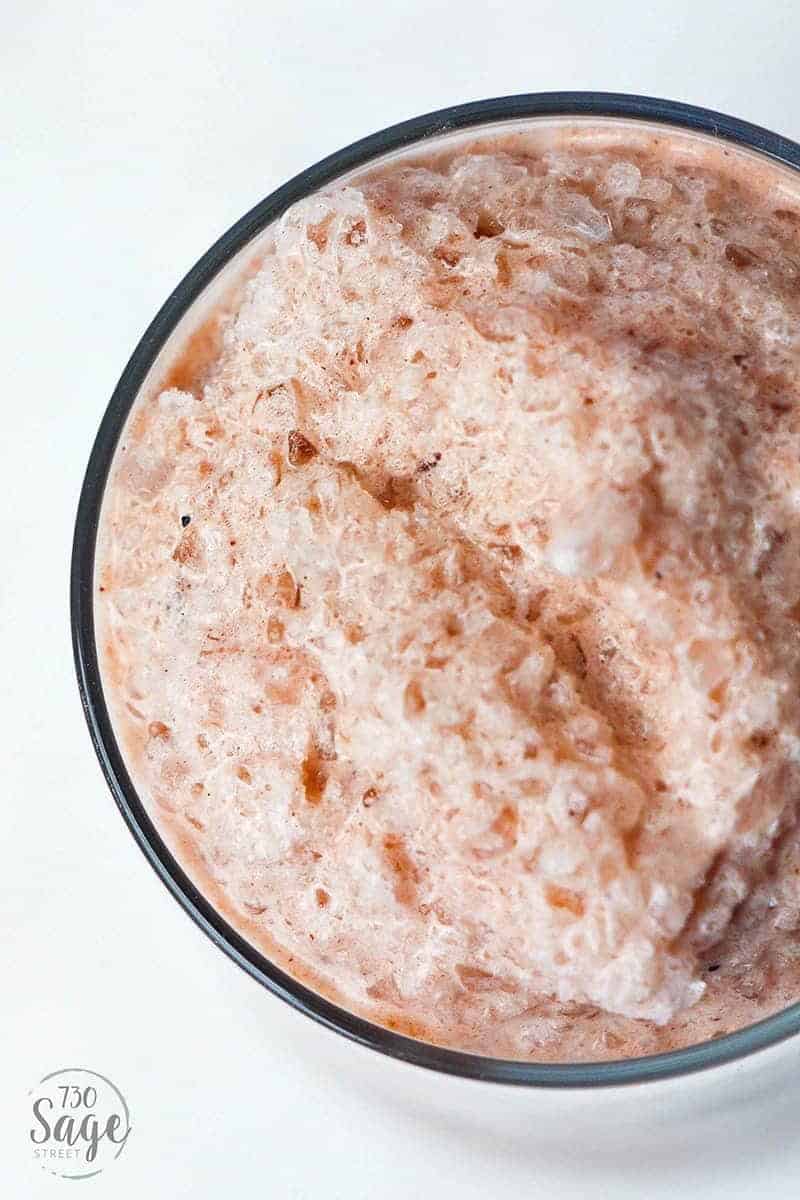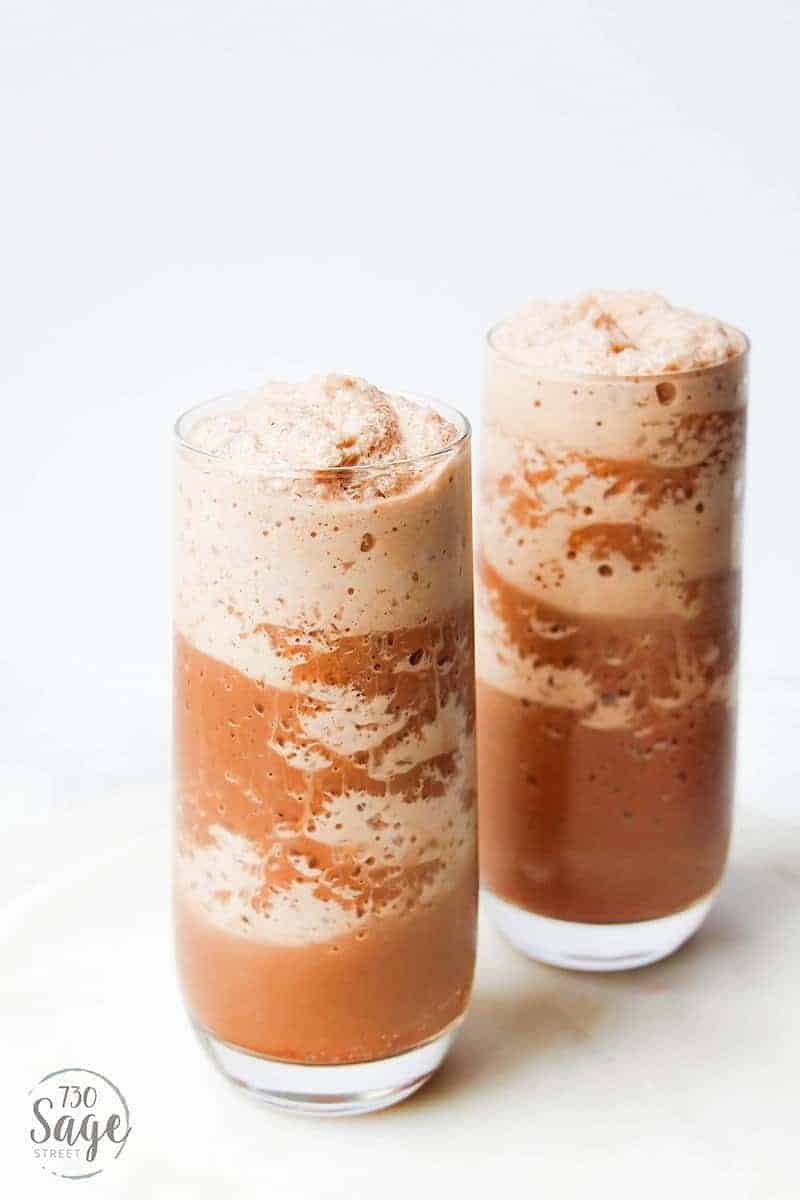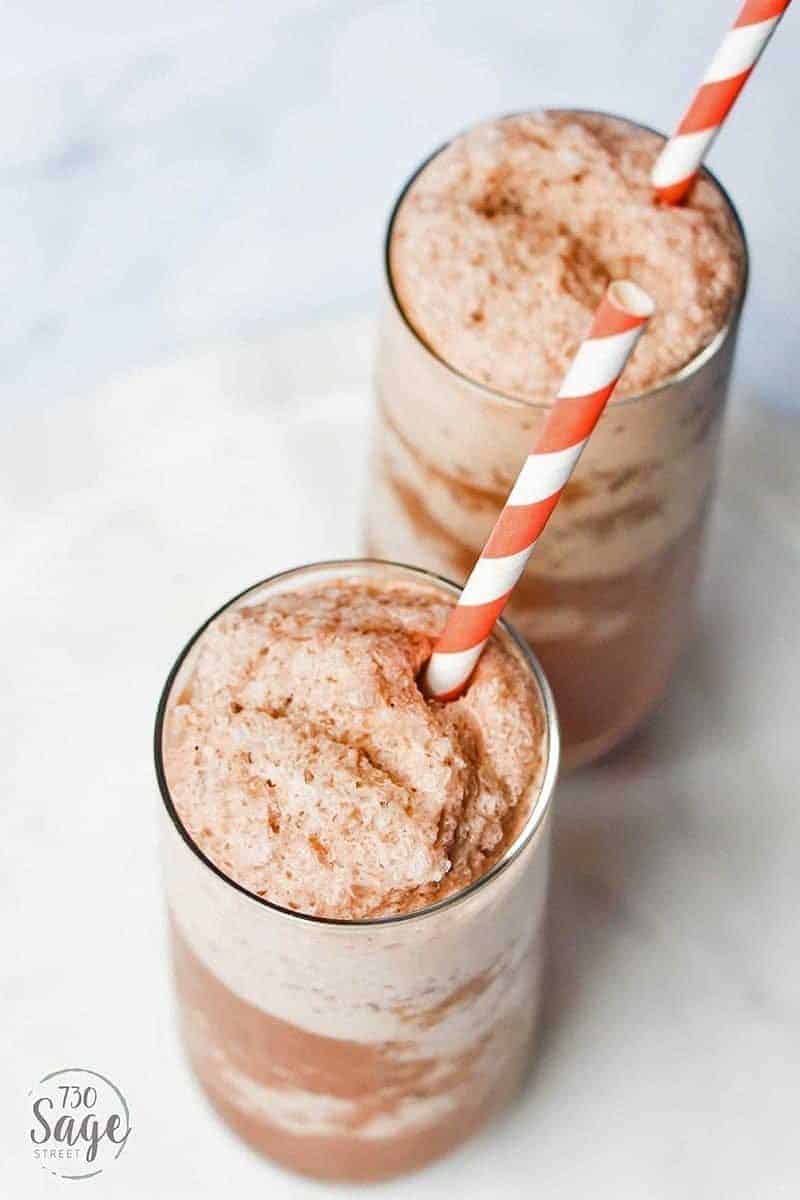 Looking for more low carb recipes? We have a lot of them here: low carb recipes.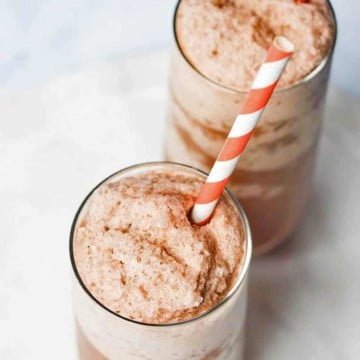 Low Carb Mocha Frappe Recipe (with Weight Watchers option)
Crush your cravings for a delicious coffee treat with this keto-friendly, low carb mocha frappe recipe with Weight Watchers option.
Ingredients
8

oz.

cold brewed coffee

½

cup

heavy cream (for Weight Watchers use unsweetened almond milk)

½

teaspoon

vanilla extract

2

cups

ice

1

tbsp

cocoa powder

-

natural unsweetened
Instructions
Add all ingredients to blender.

Pulse or use ice crushing setting to pulverize ice until all the ice is crushed.

Mix on high speed for 15-30 seconds

Serve
Notes
You can tinker with the flavor by using maple extract or almond extract in lieu of vanilla. You could also add pumpkin pie spice or cinnamon. 
The Weight Watchers version is 0 points according to my calculations and 2-3 grams of net carbs per serving. 


Calories:
211
kcal
|
Carbohydrates:
3
g
|
Protein:
1
g
|
Fat:
20
g
|
Fiber:
1
g
Information shown is an estimate and is for information only. 730 Sage Street is not responsible for the factual accuracy of any nutrition information, calculations or claims.
Tried this Recipe?
Save it to your board today!