This recipe is part of a sponsored campaign with ZICO Coconut Water.
Many people who follow a low-carb or grain-free diet claim to have this thing happen to them where they lose cravings for their favorite carb-filled foods. They say that they no longer crave donuts, bread, fried chicken, cake, candy, potatoes, rice, etc. They insist that they live with utter peace and contentment eating their low-carb, high-fat meals and that it never even crosses their minds that they might want to indulge in carb-filled foods. They claim that the cravings are gone and that you too will experience this same ease of willpower.
Yeah, those people LIE.

MY LATEST VIDEOS
Seriously, there is no way that the smell of freshly baked bread doesn't leave them floating in the air following the scent like an old cartoon. Seeing a freshly baked cake smothered in chocolate frosting, you just know that they long to dip their fingers into it and lick them off. Heck, they probably want to forgo the fingers and just faceplant into it. There is no way that a loaded baked potato doesn't cause them to drool, even just a little bit.
But there are ways to overcome these cravings they don't admit to having, and that is by substituting one ingredient for another, in this case, using riced cauliflower to replace actual rice in this Low-Carb Coconut Cauliflower Fried 'Rice' recipe.
Now, I'm not going to lie to you; this doesn't taste like rice. It tastes like cauliflower but does have the texture of fried rice. If you are looking to fool your kids with this recipe, I'm not confident it will be successful, though it's worth a shot.
It's an easy recipe to make, especially if you buy the cauliflower frozen and already riced. I picked up mine at Whole Foods, a 12oz bag was only $1.99 and saves a ton of time. If you do want to use fresh cauliflower, you can try it this way: how to make riced cauliflower.
You will also need some seasonings, egg, oil for the pan, coconut flakes and coconut water. You can optionally add soy sauce as well. I like to use ZICO Natural Coconut Water because it's simply 100% not from concentrate coconut water with no sugar added. It has just one ingredient – coconut water!
This recipe only takes about 10-15 minutes or so to make, so it's quick, easy, and it seriously smells just like fried rice. You can optionally add additional veggies like peas and carrots as well, but if you are following a low-carb diet, those may boost the carb count a bit.
Low Carb Coconut Cauliflower Fried 'Rice'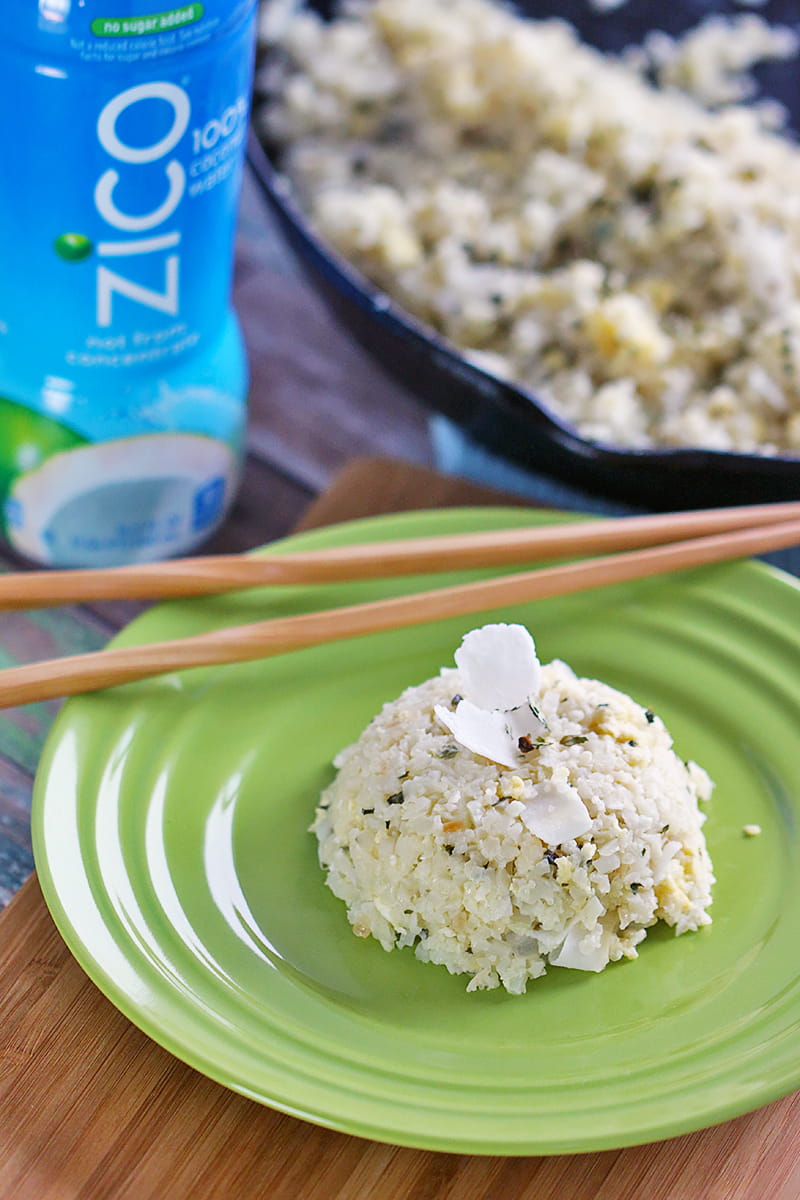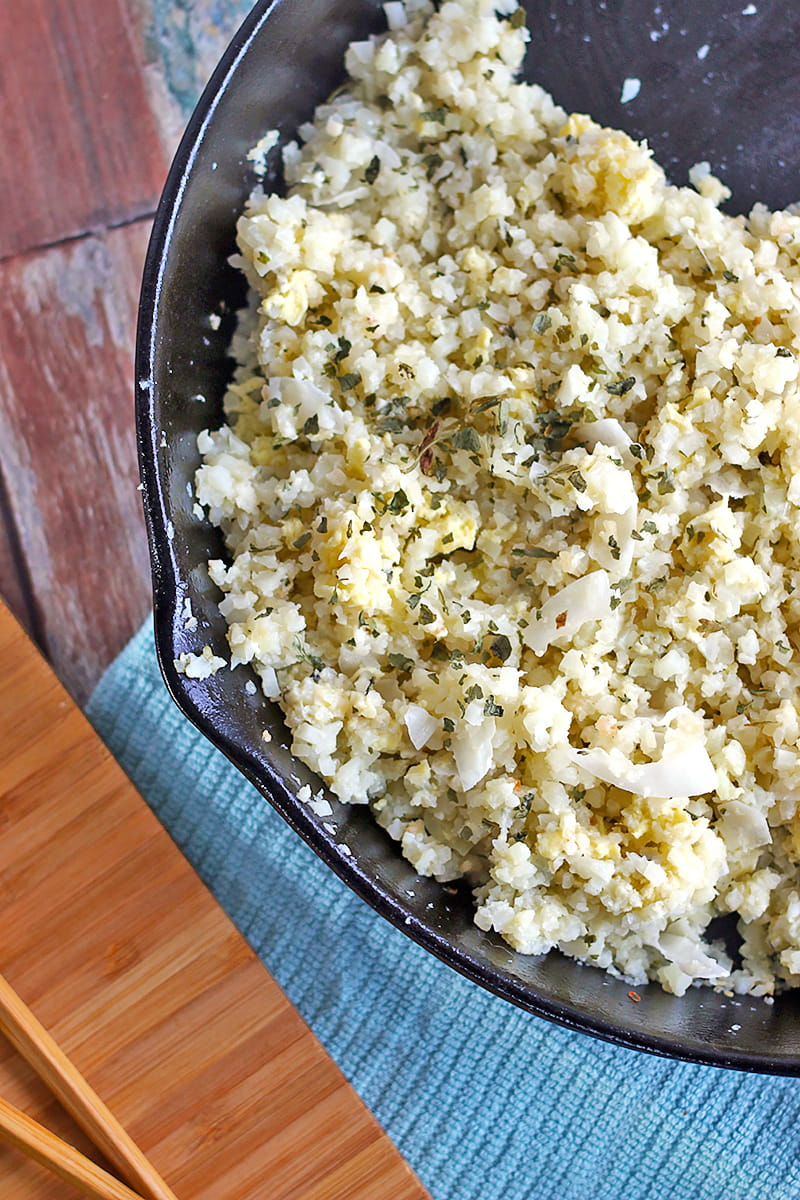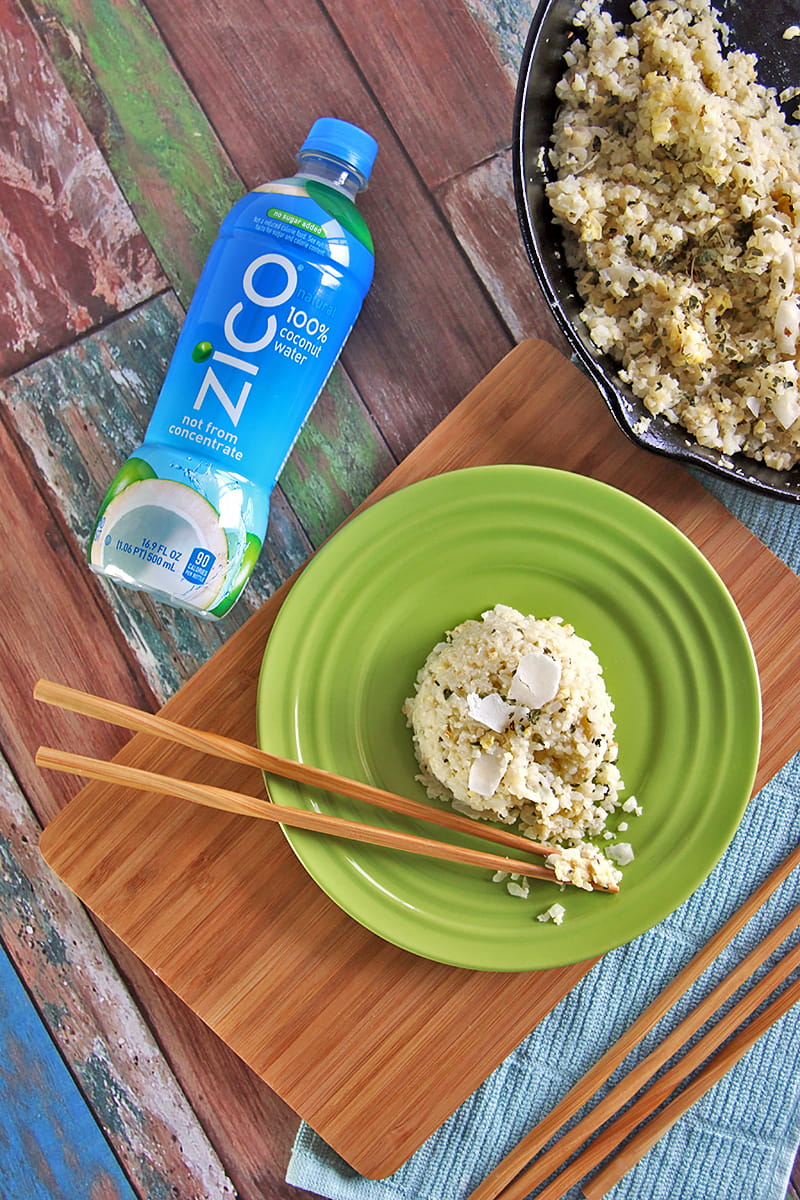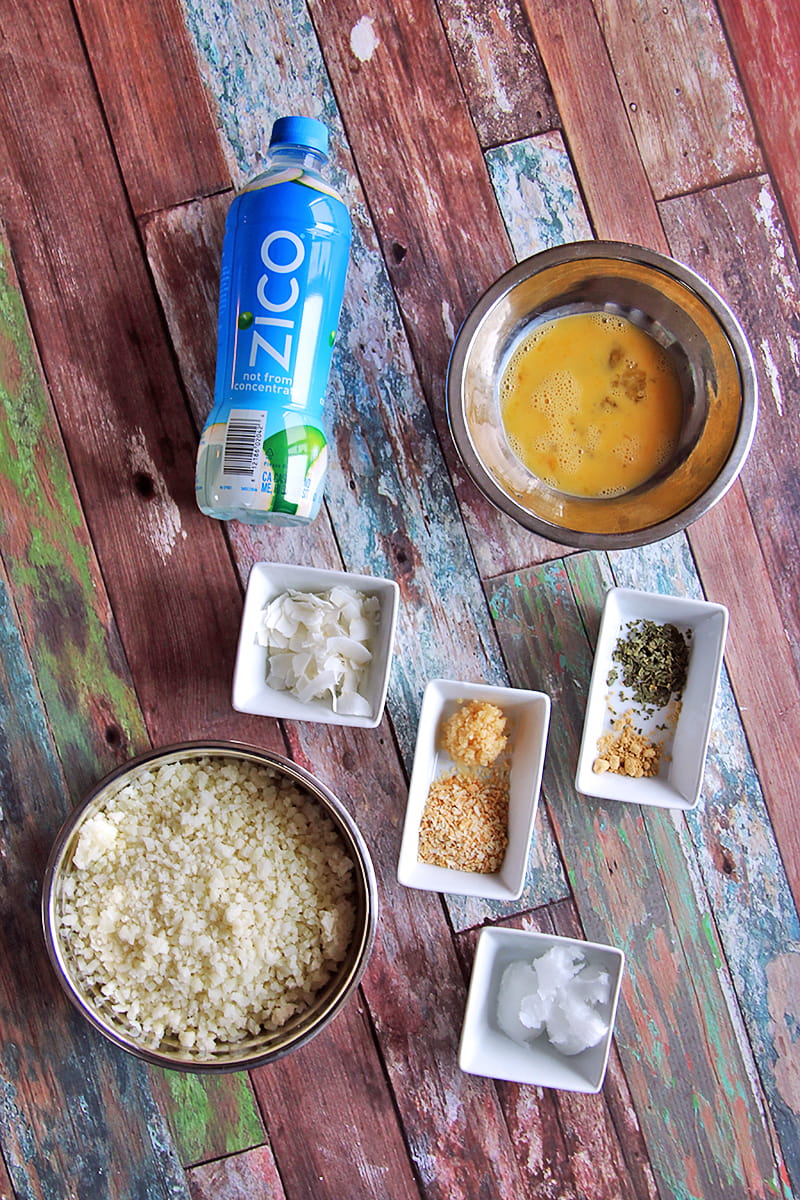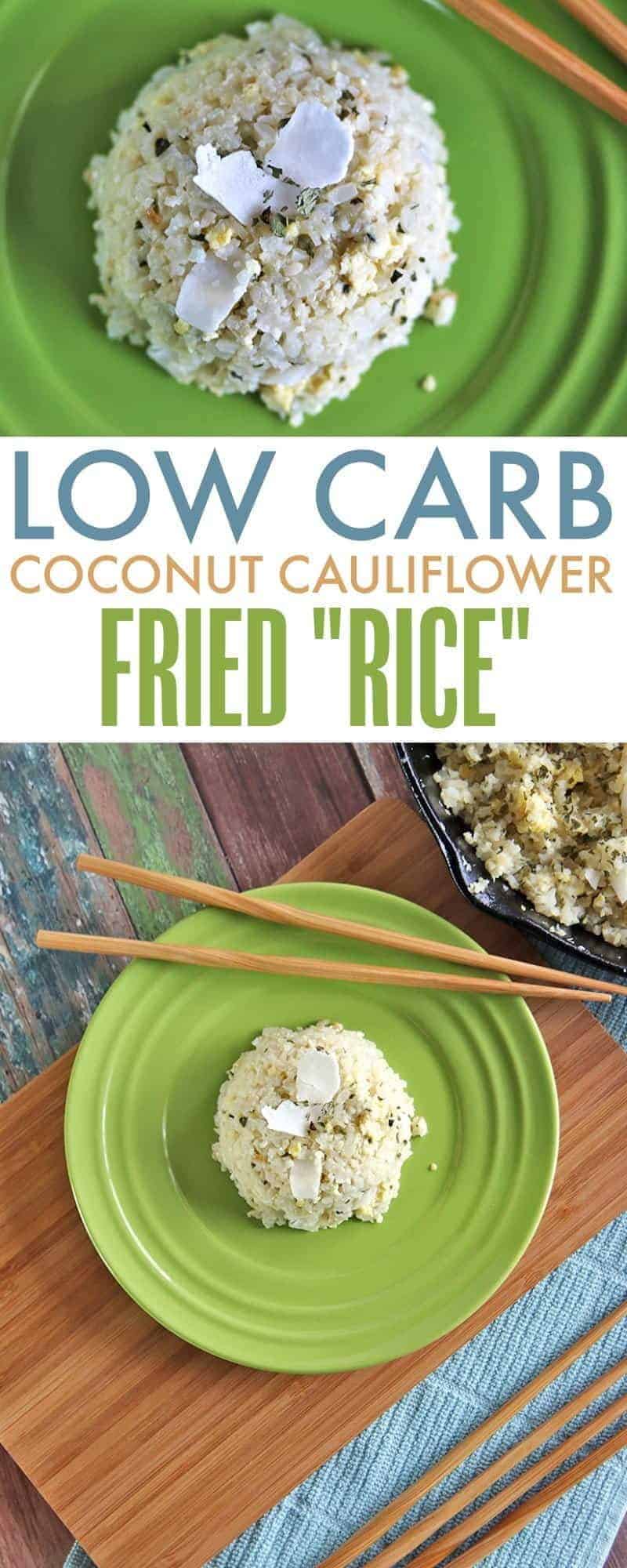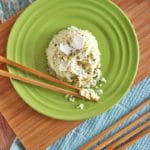 Print
Pin Recipe
Low Carb Coconut Cauliflower Fried 'Rice'
Prep Time
1
hour
3
minutes
Cook Time
1
hour
3
minutes
Ingredients
12

oz

package of riced cauliflower

equivalent to approx. 3.25 cups of riced cauliflower

2

tbsp

coconut oil

3

tbsp

ZICO Natural Coconut Water

1/2

yellow onion

chopped or 1/2 tbsp dried minced onion

1

clove

minced garlic

1/4

tsp

ground ginger

1

tsp

dried cilantro

1

egg

whisked
Instructions
In a large skillet (I used an 11" cast iron skillet), heat coconut oil over medium heat.

Add onions and garlic and saute until fragrant.

Add cauliflower, coconut water, and seasonings and stir fry until cauliflower is softened.

Move cauliflower mixture to the sides of the pan and pour in the egg. Scramble the egg then combine with the cauliflower.

Serve