When it comes to encouraging my kids to learn, I have pretty much embraced technology as an essential tool to help them grow.
I was hesitant at first to have things like computers and iPad be such an integral part of our lives but when I began to realize the potential they have to engage my kids in ways that nothing else can, I began seeking out resources that can help act as educational tools at home.
Which makes them quite happy.
And helps me feel like I have done everything possible to help them learn.

MY LATEST VIDEOS
My daughter is 6 and for the last few years she has become very adept at using my iPad – she is almost better than I am with it. What I love about many of the apps that are designed for young children is that they are learning disguised as fun. Which means they are fun and entertaining but without them even realizing it, they help them learn too.
One of her new favorite apps is being released TODAY but we had a special sneak peak of it before it launched.
Lola's Math Train 2

Lola is an adorable little panda who helps make learning fun!
About Lola's Math Train 2
Lola's Math Train 2 is designed for children between 6-8 years old. The game starts with easier tasks of addition and number sequencing, but gets more challenging when the child's skills improve. After finishing some math tasks, the player gets to choose an outfit for a costume party.

In the parental section, you can track your child's progress with Lola Panda™ Progress Tracker. It gives you an overview of which tasks are difficult or easy for your child.

Key Features:

Addition, subtraction, multiplication, odd and even numbers, sequencing
Three starting levels to choose from
Difficulty adjusts automatically to suit the child's skills
Progress Tracker with Lola Panda™ child lock. Reporting inside the application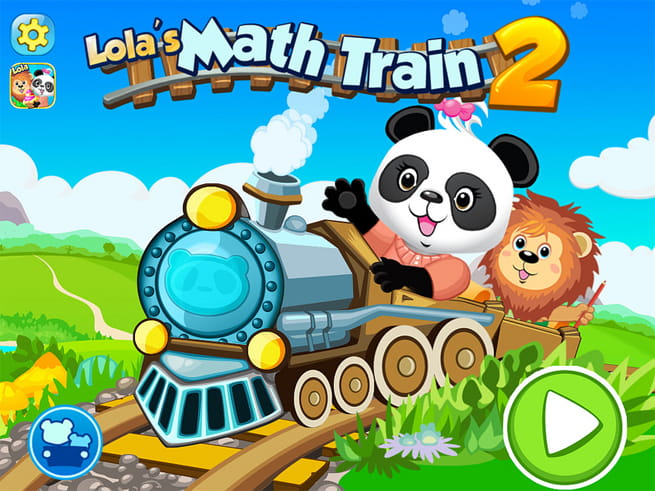 My daughter took one look at the opening screen of Lola's Math Train 2 and immediately settled onto the couch with my iPad and began playing.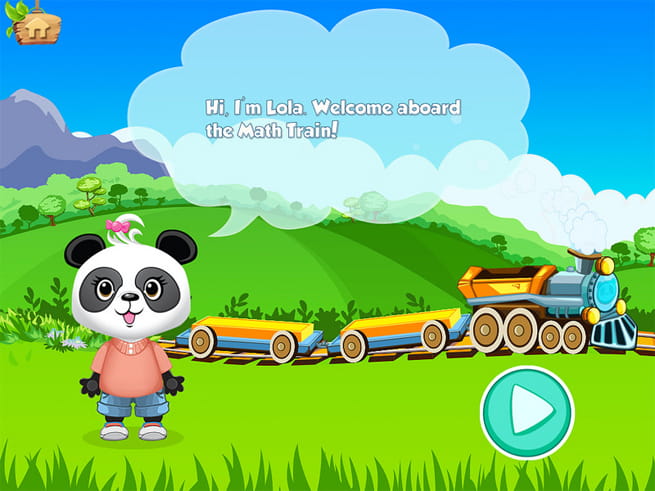 3 Starting Levels for Various Skill Levels
My daughter started with level 1 because being only 6 it seemed like the best place for her to start. There are 3 levels of difficulty but each level also gets more challenging as the child's skills improve.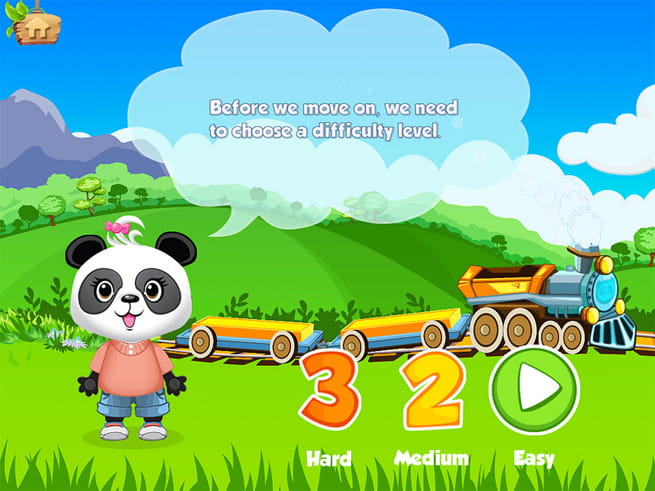 19 Mathematics Mini-Games 
The app has a series of 19 mini games with Lola Panda. Each one designed to challenge, assess and teach through addition, subtraction, puzzles and more.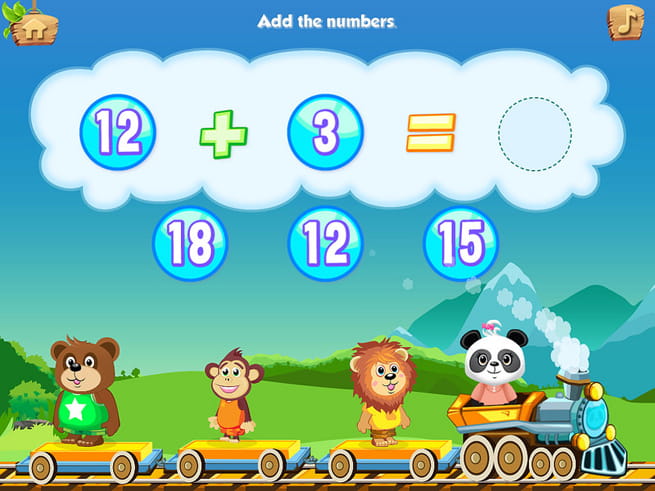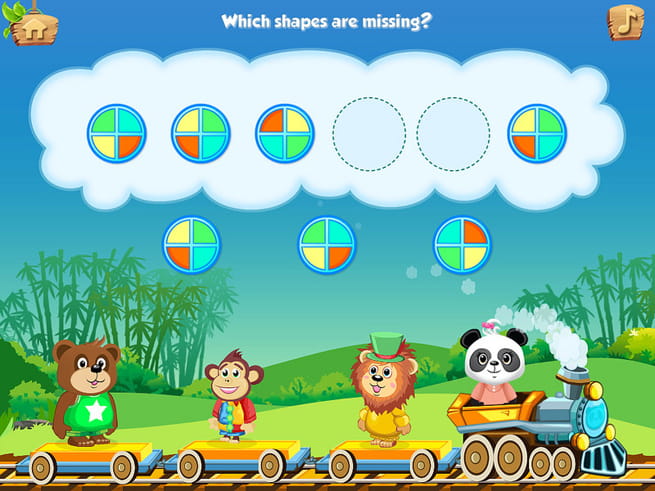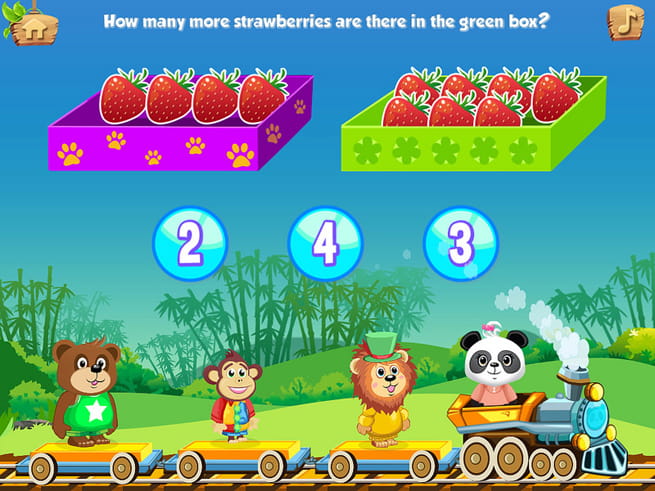 Reward System to Keep them Engaged
The mini-games are clever and colorful and earn your child an outfit to assign to one of the characters on the train for a costume party. My daughter loved this feature. It really is what kept her motivated to keep playing.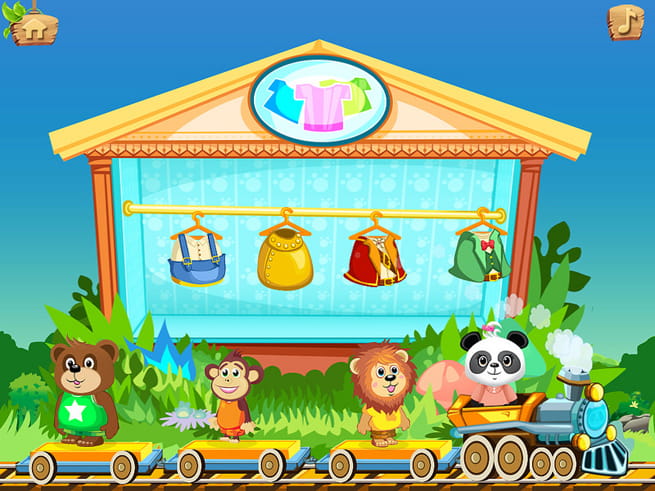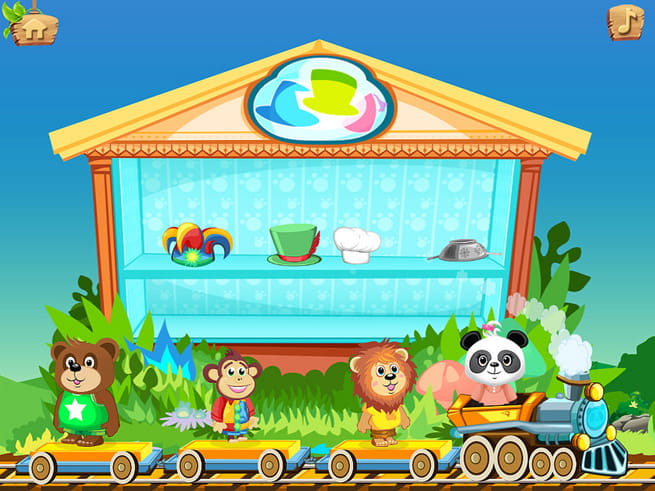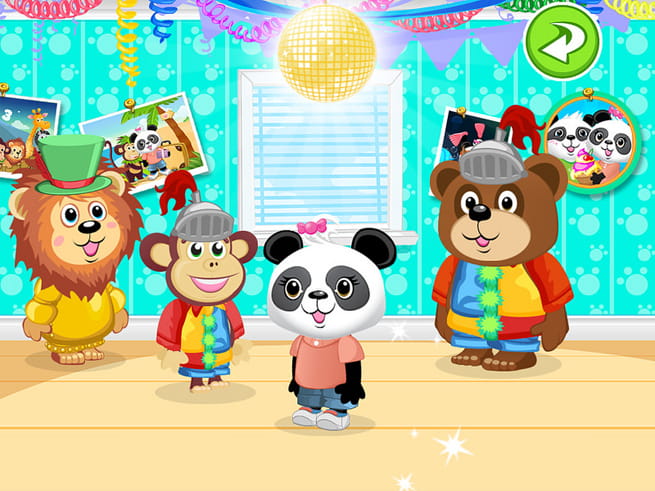 Accuracy Assessment
When they reach the end of a section of mini-games, they get to see their percentage of correct answers. This also motivated her as well, she really wanted to increase her score in order to get 3 stars.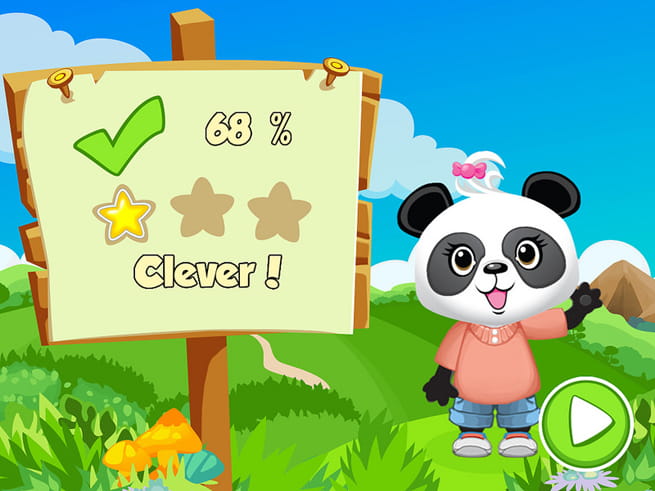 Parental Progress Tracker
When they are done playing, parents can access special reporting (via a locked area) that shows their progress including accuracy, which areas they are good at, and which need improvement.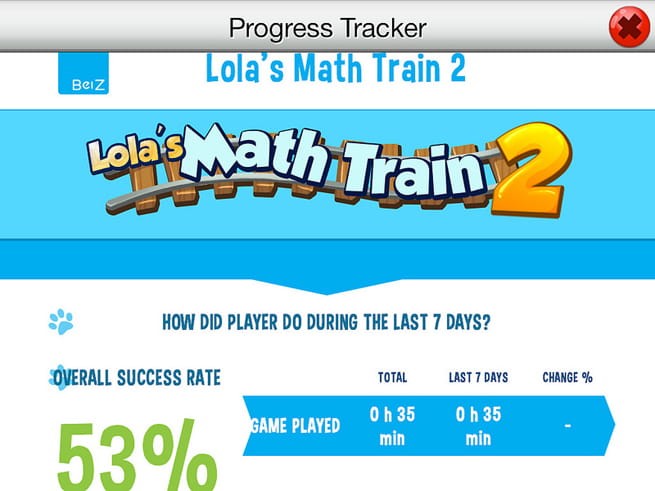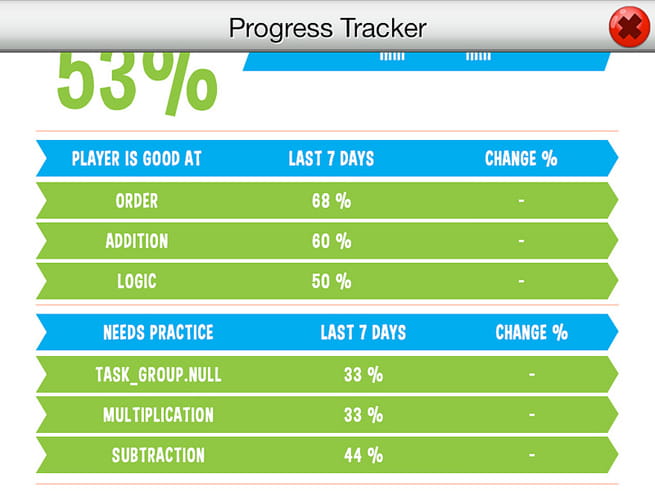 This is a great app! My daughter enjoyed it and I have to admit I was surprised by how much she already knew and how many of the puzzles she could solve. She is sort of our reluctant student and pretends not to know the answer to things. Games like this help her build confidence and helps us assess her skills without her really realizing it. The progress tracker gives us additional insight into where we can help provide her with additional help to improve her skills.
Check out the video below for more information about Lola's Math Train 2.
How to Get Lola's math Train 2
Lola's Math Train 2 is $1.99 and is available on iTunes and Google Play.
For more information about Lola's Math Train 2 you can visit the website: Lola Panda.
Note: This is a sponsored post written by me on behalf of Lola's Math Train 2. Opinions are my own.