White Cloud
. All opinions are 100% mine.
One of the side-effects of our focus on real food (instead of chemical filled processed food) is that it has also opened our eyes to the effect the products we use in our daily lives have on the environment. There are so many things that we use that affect not only our physical bodies but the world around us, and a large part of the negative impact comes from our "disposable" lifestyles.
But we can limit the negative effect our human needs have on the earth by simply paying attention to the products we buy and what we do with them. Recycling often is just a decision between which can you throw your garbage into, and by choosing products made from recycled materials you help reduce the impact we have on our planet to ensure there are still resources here for our kids to enjoy.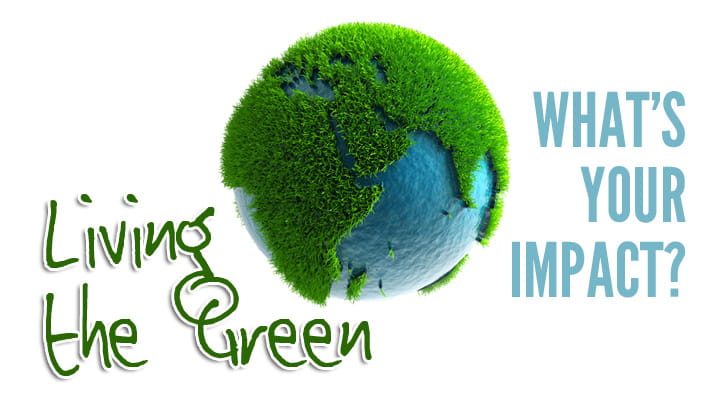 As I mentioned, we "went green" sort of as an accident. We were paying attention to our food, which led to realizations about what was in our personal products and the impact the products we bought have on the environment. We cleaned up our bodies and our lifestyle and recycling was a natural part of that process. We have two garbage cans in our kitchen, one for garbage, one for recycling. We also collect food scraps for compost. We try and waste as little as possible! My kids love putting the food scraps into the compost bin and they really understand how those scraps will help our garden grow which turns into even more food for us.
Toilet paper isn't the most polite topic to talk about, but we all use it, and when it comes to waste, we use a LOT of it. One of my favorite brands of toilet paper is White Cloud which is available exclusively at Walmart. I love the price and frankly it's been a soft reliable option for us comparable to the more luxurious brands at a much lower price point.
I might be frugal but there is one place I won't sacrifice personal comfort. Well now that personal comfort comes with the added bonus of environmental responsibility!
About White Cloud GreenEarth:
GreenEarth from White Cloud is eco-friendly and made from 100% recycled fibers.
Carried exclusively at Walmart
High quality and affordable
White Cloud GreenEarth maintains a Forest Stewardship Council Certification
Puts "green within reach" of everyone
Learn more on the White Cloud GreenEarth products page
Have you "gone green" yet?
It's not really hard to start making small changes that can help protect the earth, reduce your consumption of resources and lessen the impact that living life has on the planet. It's usually about choice. The choice to put that soda can in the proper disposal container. The choice to buy recycled paper products.
You CAN do the right thing for your family and for the environment – and you can do it affordably.
White Cloud wants to help you start "Living the Green"
Enter to win GreenEarth products and a Green Living Prize Pack from White Cloud!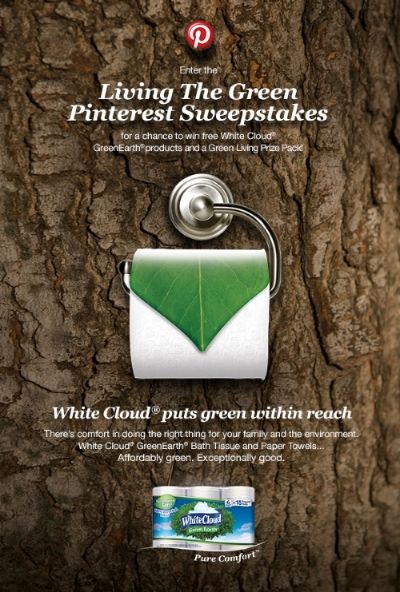 "Living the Green" Tips
Going green doesn't have to cost any more of your hard earned money. In fact, it can often save you money. We buy a lot of products out of convenience and often convenience means more waste. But it doesn't have to. The tips below are a few easy ways we are "Living the Green" and maybe you can too.
Buy re-usable water bottles with a built-in filter instead of bottles water.
Buy a couple of reusable grocery bags and instead of "paper or plastic" bring your own bags. They are generally around $1 each and the handles make them much easier to carry than store bags anyway.
Refill liquid soap dispensers with natural bulk liquid soap instead of buying new dispensers each time.
Start a garden! Food grown in your garden doesn't require extra packaging.
Start a compost bin. You don't need worms. Just some dirt and food scraps. Rotate it frequently and make your own garden fertilizer.
Lead by example. Your kids will do what you do. Explain to them why but the simple act of practicing what you preach sends a huge message.
What else can you do to start "living the Green?"
This post brought to you by