Note: I received the products shown as part of my participation in the Wayfair Tried and True program.
My living room is in serious need of some style. Because it's a fairly small room, currently everything is sort of at the mercy of the fact that we have 4 dogs which means my curtains are constantly being stepped on, my couch is constantly being pounced (and drooled) on and my coffee table and anything not nailed down is constantly being bumped into. My living room definitely doesn't reflect the style I would choose if I could magically keep my dogs away from my stuff.
While I've come to terms with the fact that having 4 dogs means you compromise on your living room decor, there are some things I am able to do to add a little bit of flair and style to the room. Especially because it also serves as my office. Well, a small corner of it does.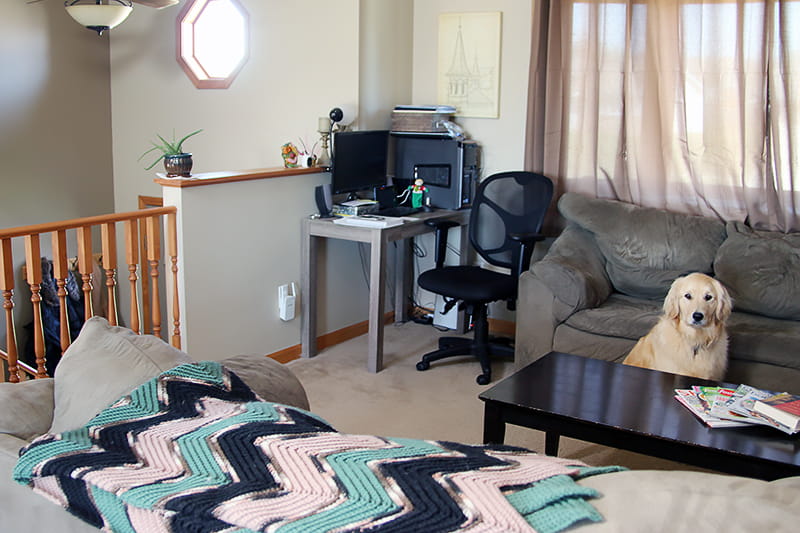 No, she's not a statue…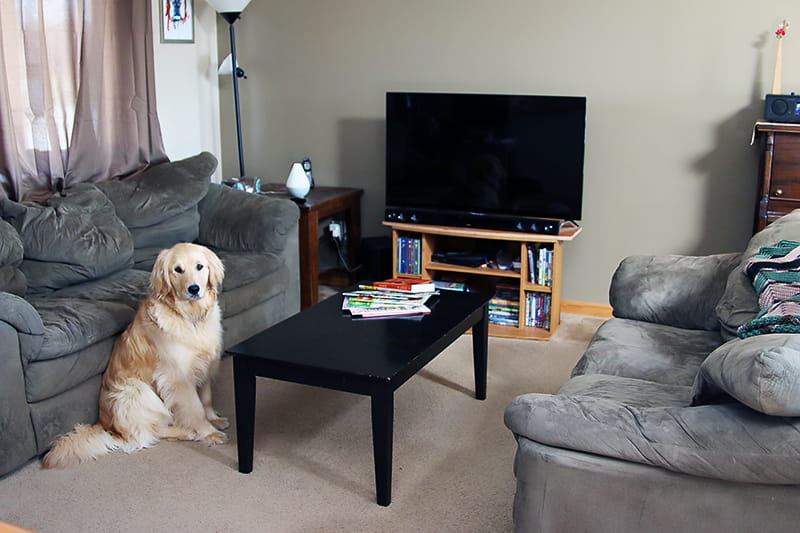 It was easy to spot two places that would be a great place to add a bit of something to the room and I have always wanted some fun and slightly funky (as funky as someone with more conservatives tastes is willing to go) side chairs so I was super excited to add a set to my living room! I remember as a kid, my great aunts had a set of side chairs in their house. They were very weird looking and sort of pink, but there was something about that uniqueness that is a pleasant part of my childhood memories. So I have just always wanted my own.
The Grullo Side Chair by House of Hampton comes with two matching chairs. Some assembly is required (putting on the legs) but it doesn't take very long. The chairs are durable and comfortable and although the fabric does seem to attract the dog hair, it brushes off fairly quickly with a lint roller. Also, I love the look of the metal accents but the ones along the back of the chair do mark up the wall if you put it too close.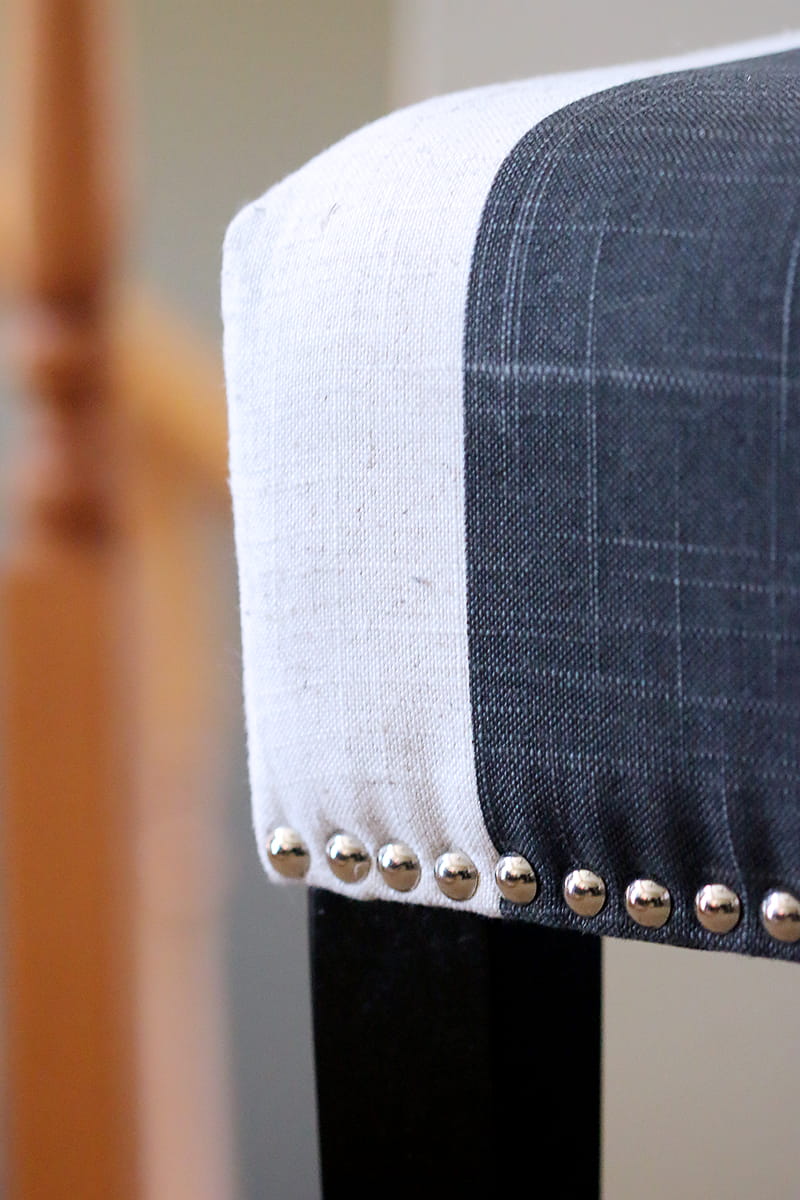 Overall, I am so super happy with these chairs. I smile when I see them, and it's really nice to have the extra seating, especially when the dogs think they are people and hog the couch.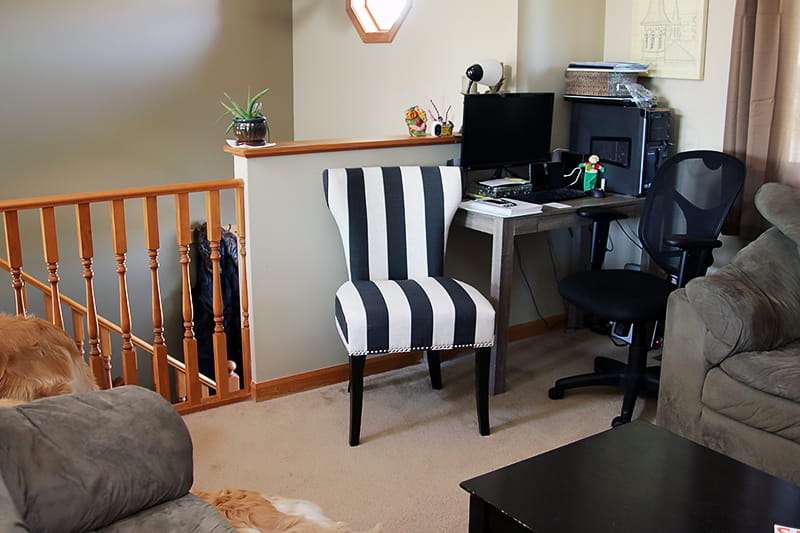 Just a little bit of character completely changes the room for the better.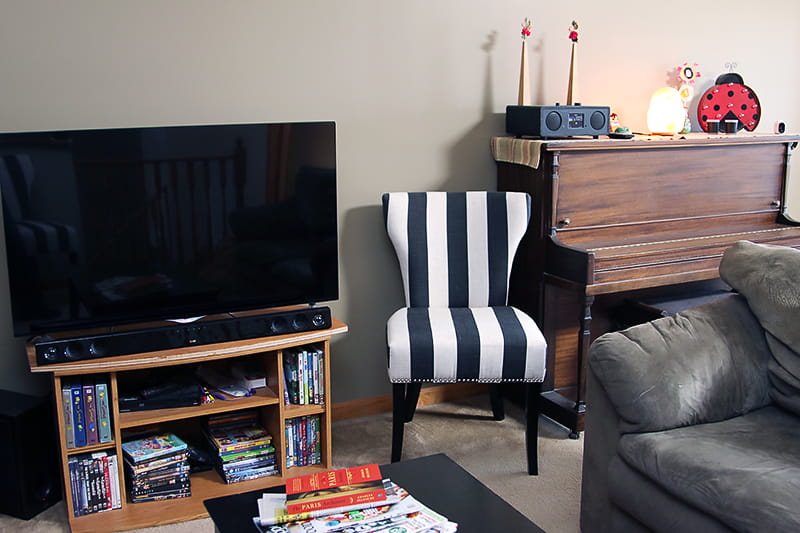 Plus it makes me feel a little more professional when I sit and work at my desk and kind of makes me feel more like I have some actual grown-up furniture!
Is there a furniture piece or decor item that you have always wanted for your home?