We caught some waves in our living room the other day!
Thanks to The Disney Channel Original Movie "Teen Beach Movie" we had everything we needed to enjoy an afternoon with a DVD, laughter and some fun props.
The props included a beach tote, beach ball, inflatable surfboard and other swag from the movie such as a T-shirt, poster, bracelet, and more. It also included popcorn, themed popcorn buckets, activities and recipes from DisneyChannel.com.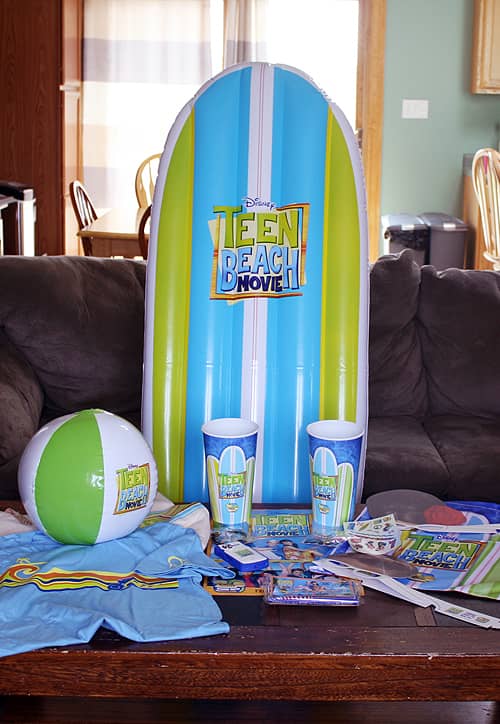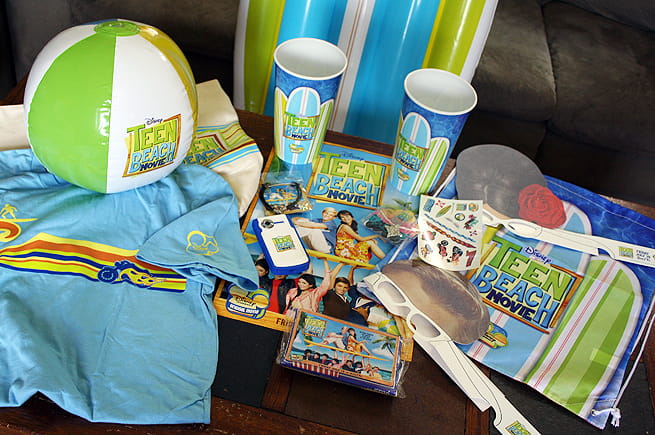 In my house, it's hard to find a movie that will appeal to the 5 year old and still keep the interest of the adults. It's also hard to find a movie that doesn't have profanity or certain topics that I just don't want my kids exposed to. While we love animated films, sometimes it's nice to watch a movie with real people in it.
"Teen Beach Movie" is a Disney Channel Original Movie that will appeal to all ages. Watching the trailer reminds me of one of my all-time favorite movies "Grease" but geared towards a younger audience and with a fun plot line. I am looking forward to when the movie premiers on Disney Channel, and after checking out all of the swag, my kids are too.
Teen Beach Movie Trailer
How fun and cute does this movie look?
And speaking of fun and cute, my kids enjoyed their swag, especially the "glasses!"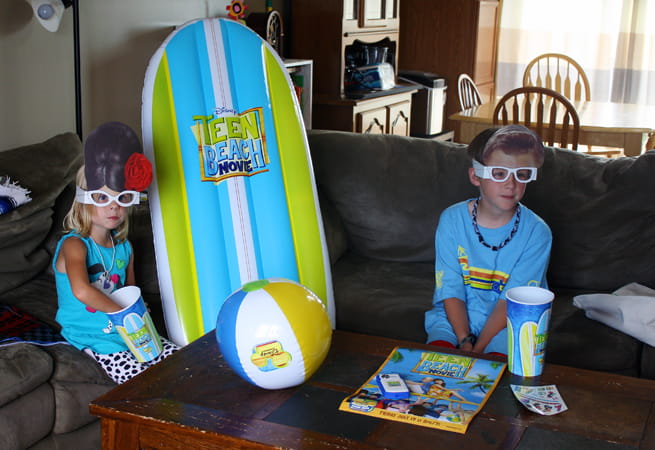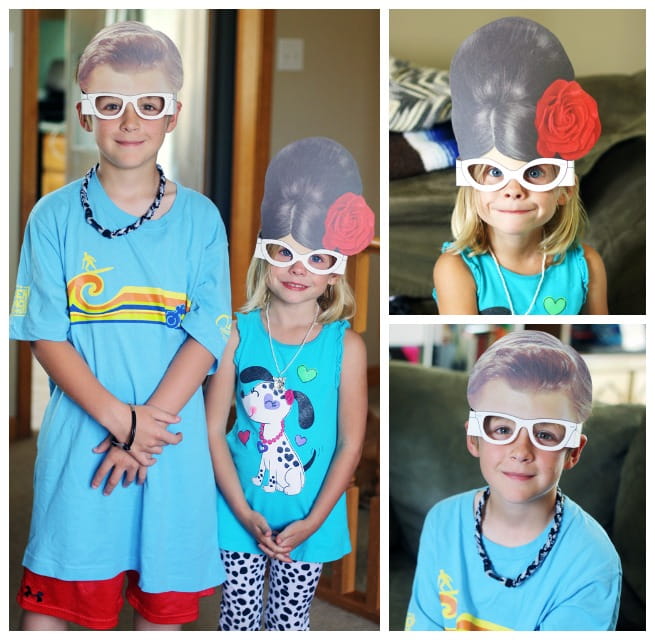 Movie information

"Teen Beach Movie" airs on Disney Channel on Friday, July 19 at 8:00 p.m. ET/PT.
Visit http://DisneyChannel.com/TeenBeachMovie for more information and for a downloadable "Teen Beach Movie" party kit including recipes, themed games, activities and music videos.
You can also follow "Teen Beach Movie" on Twitter @DisneyChannelPR and with hashtag #TeenBeachMovie.
Feedback from my son
What I Think About The Teen Beach Movie Box And What I Got From It

What I got from the Teen Beach Movie box was:

A camcorder
A cool shirt
A bracelet
A bag and
An inflatable beach ball

My favorite things in order are:

The camcorder
The cool shirt
The bracelet
The bag and
The inflatable beach ball

I still like everything, even if it's at the bottom of the list, 4th or 5th.

So in conclusion, everything is GREAT!

The movie trailer looks awesome, too. Here is the website you should use to get to the trailer.

http://www.youtube.com/watch?v=wQywmI0MHlE

You should check it out!

Anyway, that is what I think about the Teen Beach Movie box and what I got.
Will you be tuning in on July 19th? I know we will!
Join our newsletter!
Subscribe to get updates and great stuff via email including subscriber-only goodies like free printables and giveaways.

Disney Channel's "Teen Beach Movie" made this great family afternoon possible.