Dinner is much easier and more flavorful with these leftover rotisserie chicken recipes! The leftover rotisserie chicken sitting in your fridge can save you the stress of cooking a complete meal from scratch.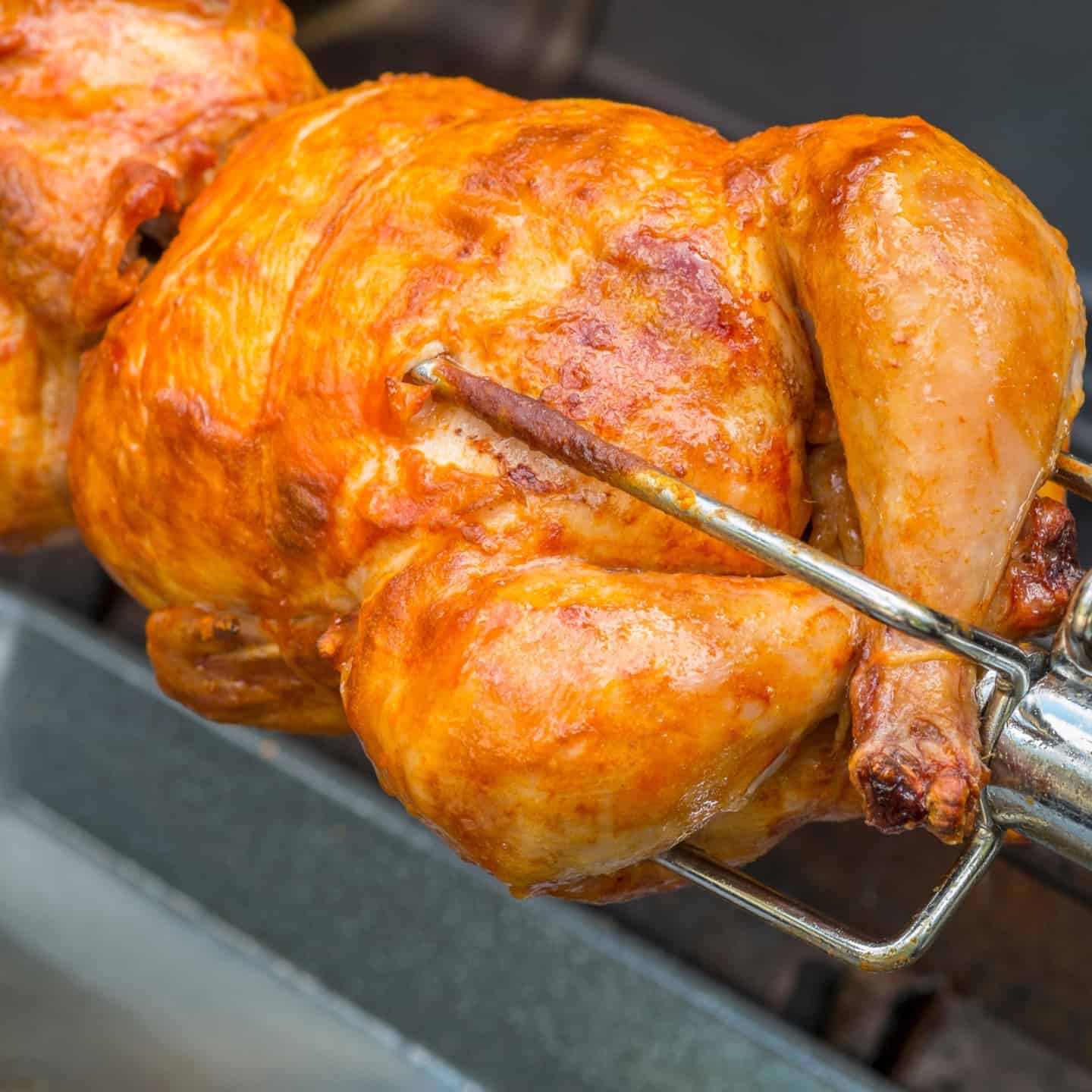 Instead, you can easily fix a quick meal and still get all the sweet and savory flavors you want from it.
Whether it's store-bought rotisserie chicken or a whole chicken roast from scratch, the leftovers will serve you greatly for these recipes.
And if you're wondering what to make tonight with your juicy rotisserie chicken, you can start with the shredded chicken tacos!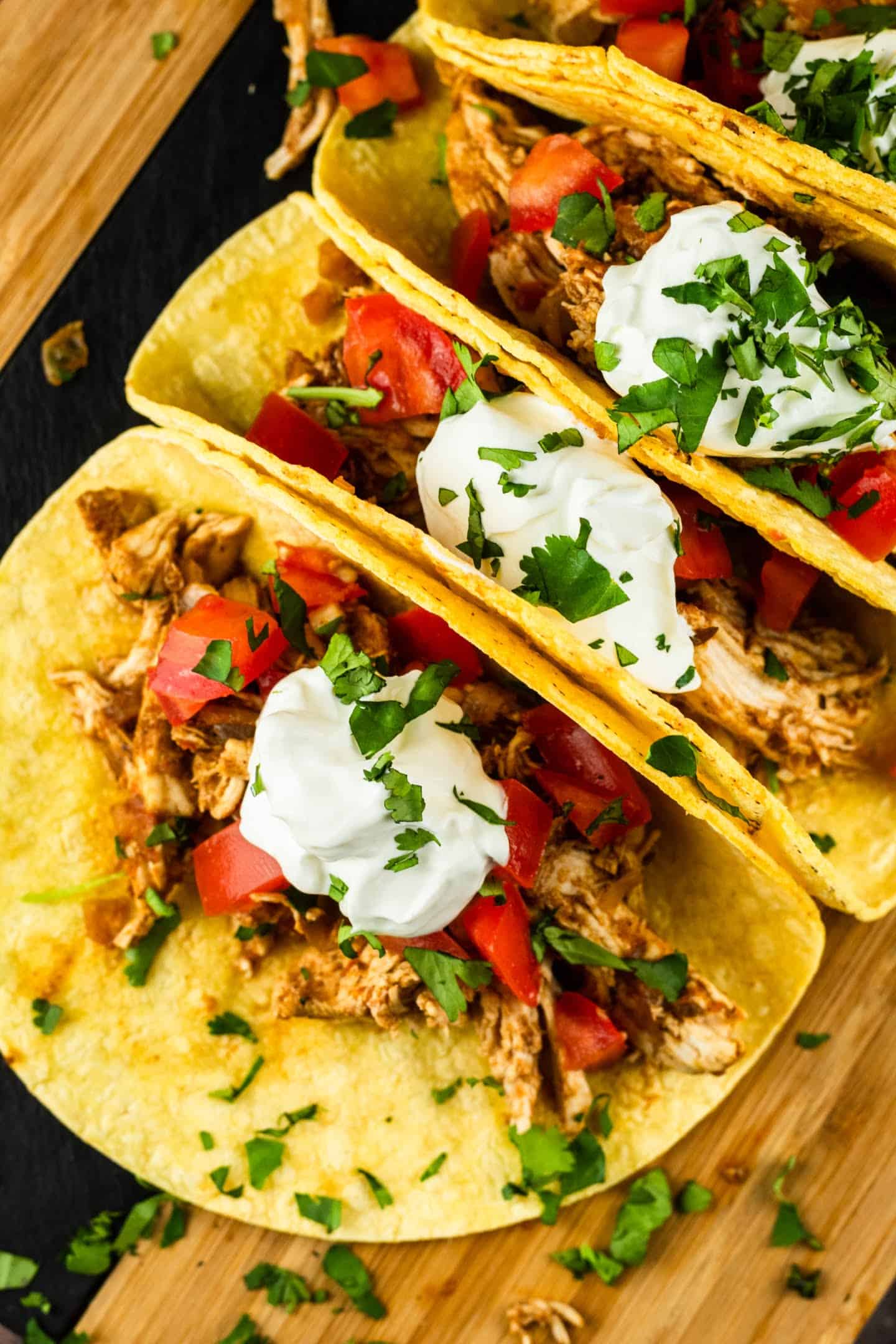 Get your shredded rotisserie chicken, veggies, seasonings, and salsa to make this delicious meal for your friends and family. It's a leftover rotisserie chicken recipe you can cook and serve in about 30 minutes.
It requires a few ingredients but gives you all the flavor you can want from a standard chicken taco.
Top the tacos with sour cream, shredded cheese, a squeeze of lime, diced tomatoes, shredded lettuce, sliced avocado, or chopped cilantro.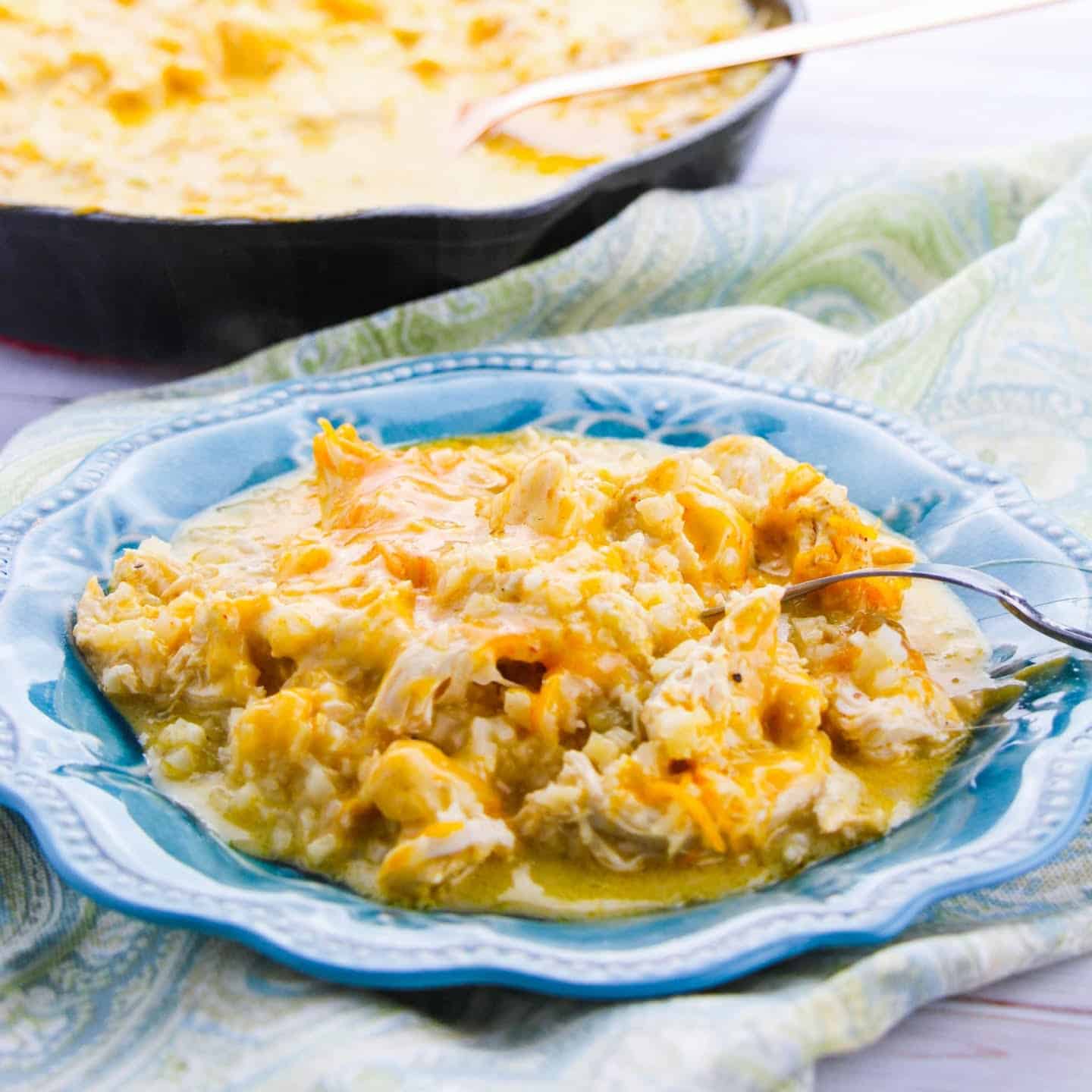 This is a one-pot recipe you can make using rotisserie chicken. It gives you spicy and sweet flavors from the sour cream sauce and the green chiles, and you can get it together in less than 30 minutes.
The great recipe comes with ingredients you can easily fetch from the pantry, especially the special ingredient, the cauliflower rice.
Bake till it's golden brown for a crispy finish!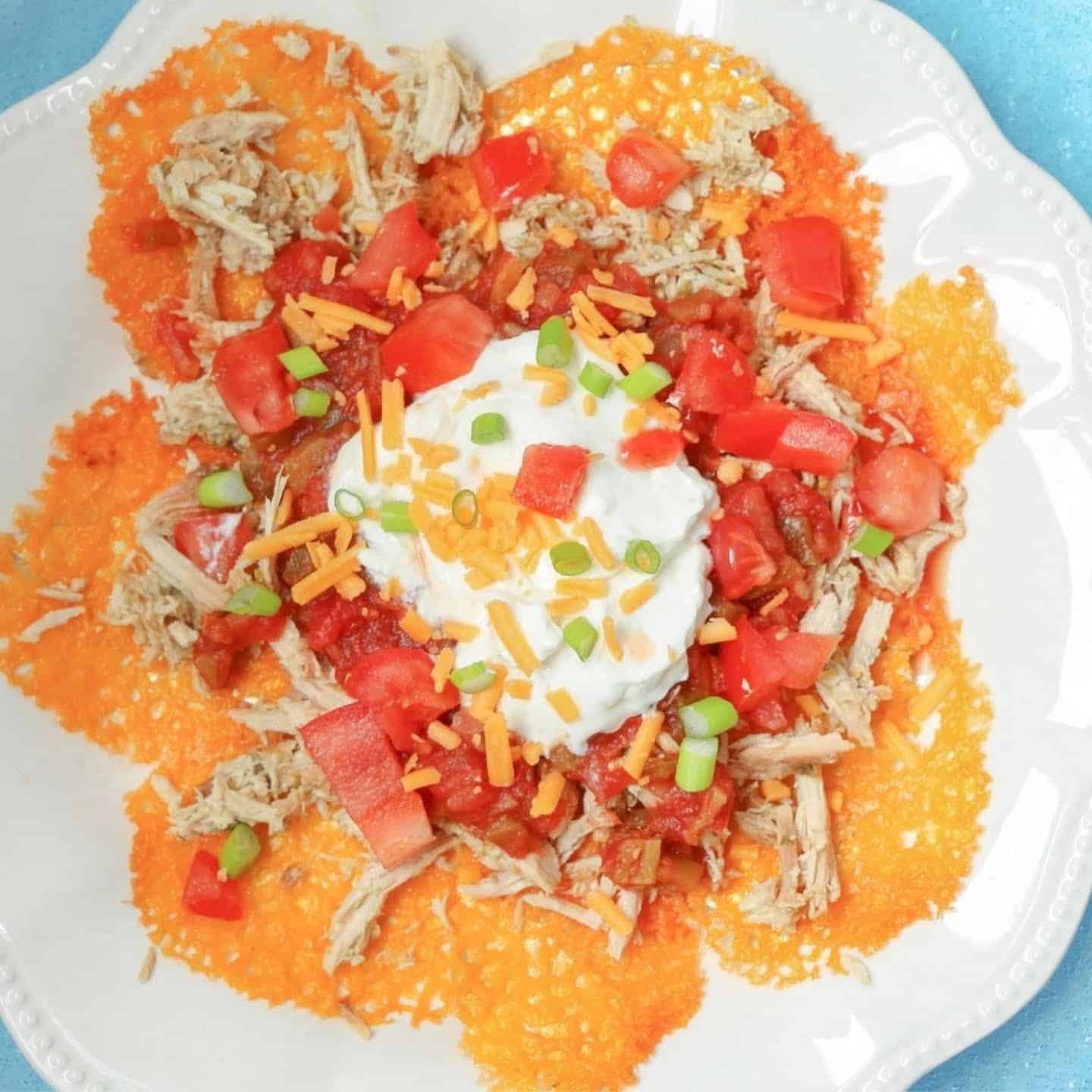 Shredded chicken nachos are a family favorite in Mexican cuisine.
It's super simple to make and loaded with cheese, veggies, homemade salsa, and rotisserie chicken marinated in flavorful spices.
Cook till they're crispy, and serve immediately with your favorite nacho toppings.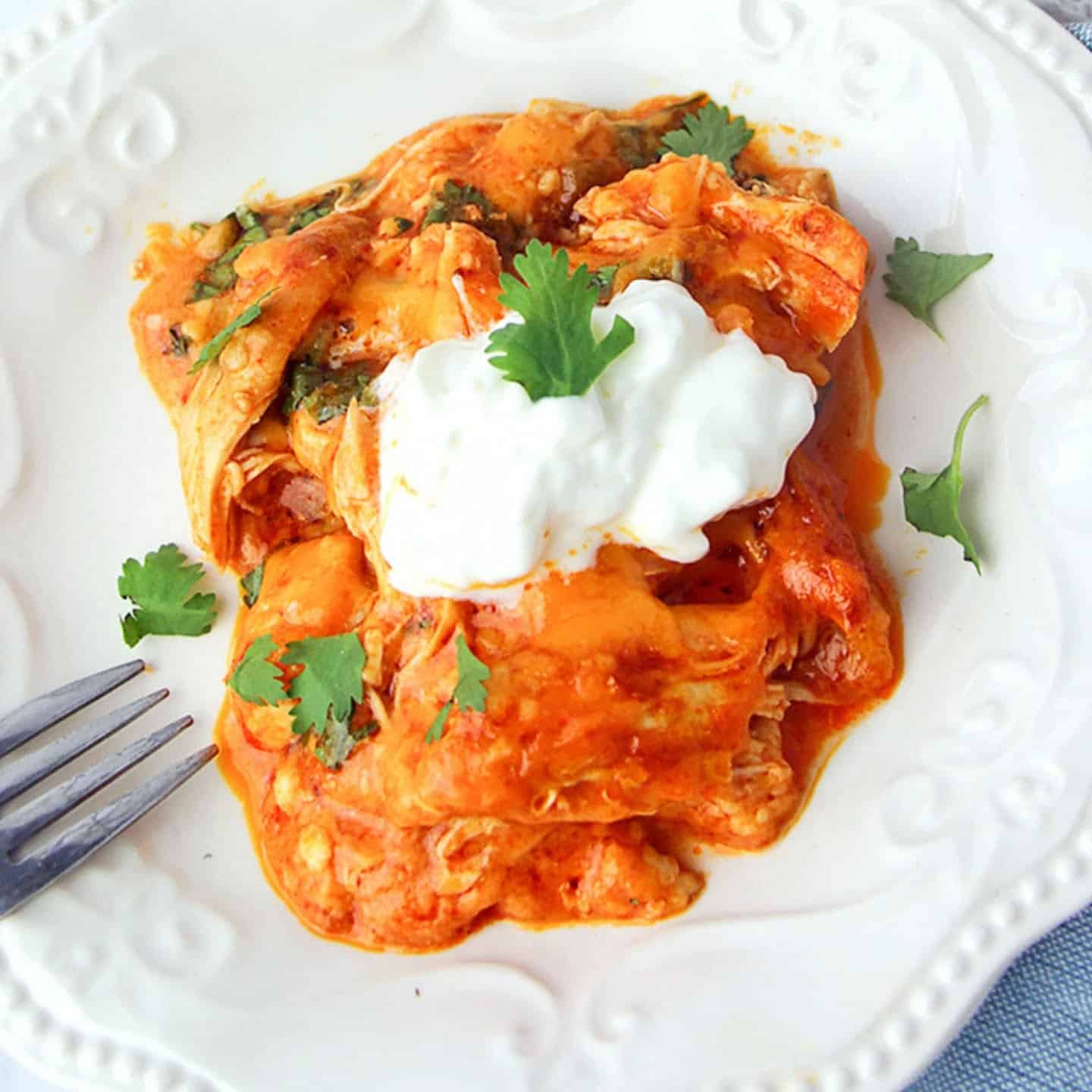 This dish combines leftover rotisserie chicken, cheese, and enchilada sauce to make a quick and easy dinner.
The meal doesn't require corn tortillas, and you can have it ready in less than an hour.
The recipe calls for cheddar cheese, feta cheese, olive oil, red enchilada sauce, and olive oil. Serve the baked perfection with lime wedges.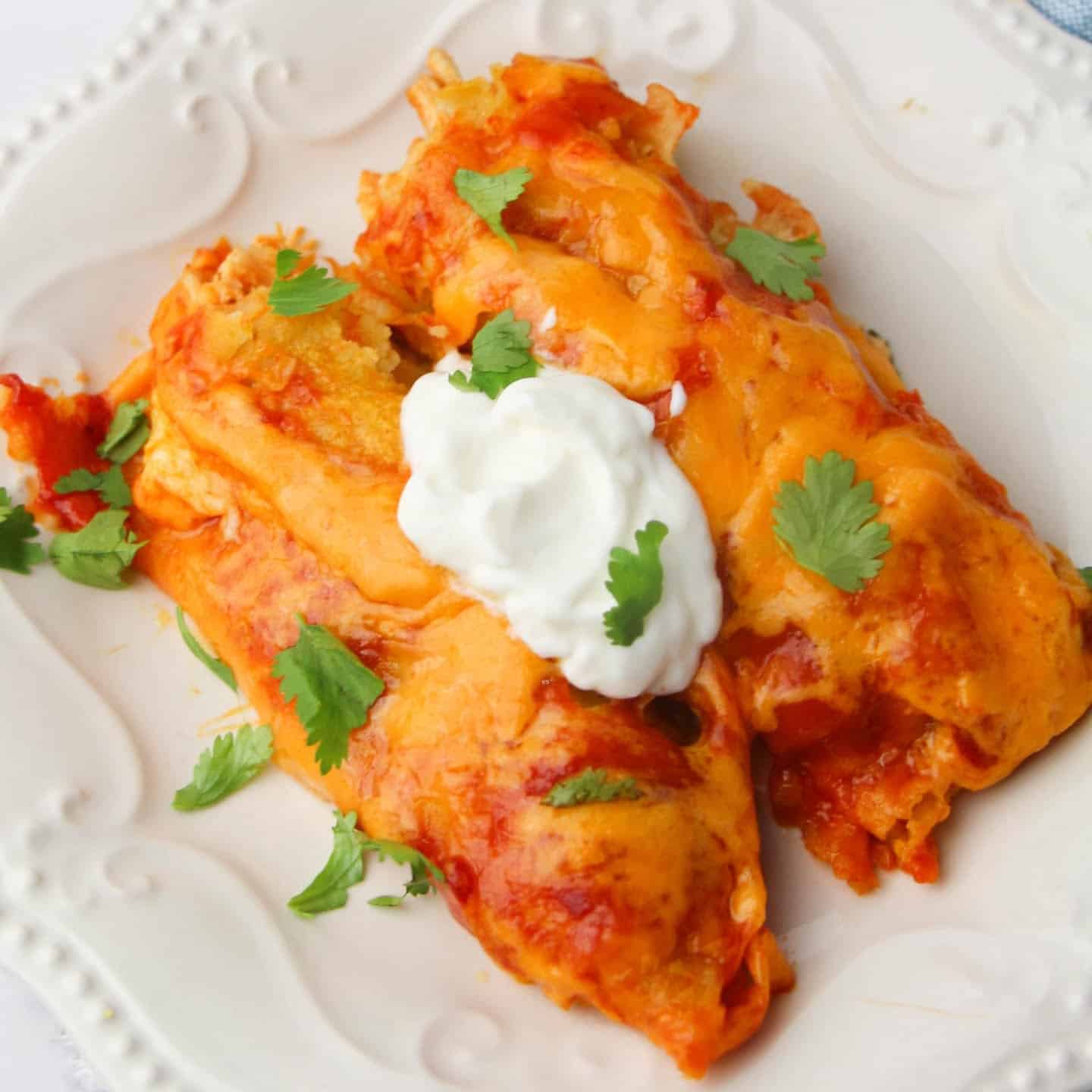 These chicken enchiladas are top of the easy recipes you can make with leftover rotisserie chicken for the whole family.
The easy recipe uses cooked chicken, chiles, sauce, herbs, tortillas, and cheese.
You can serve the leftover chicken enchiladas with salad greens, cauliflower rice, and vegetables. This delicious dish has a meal prep of 30 minutes!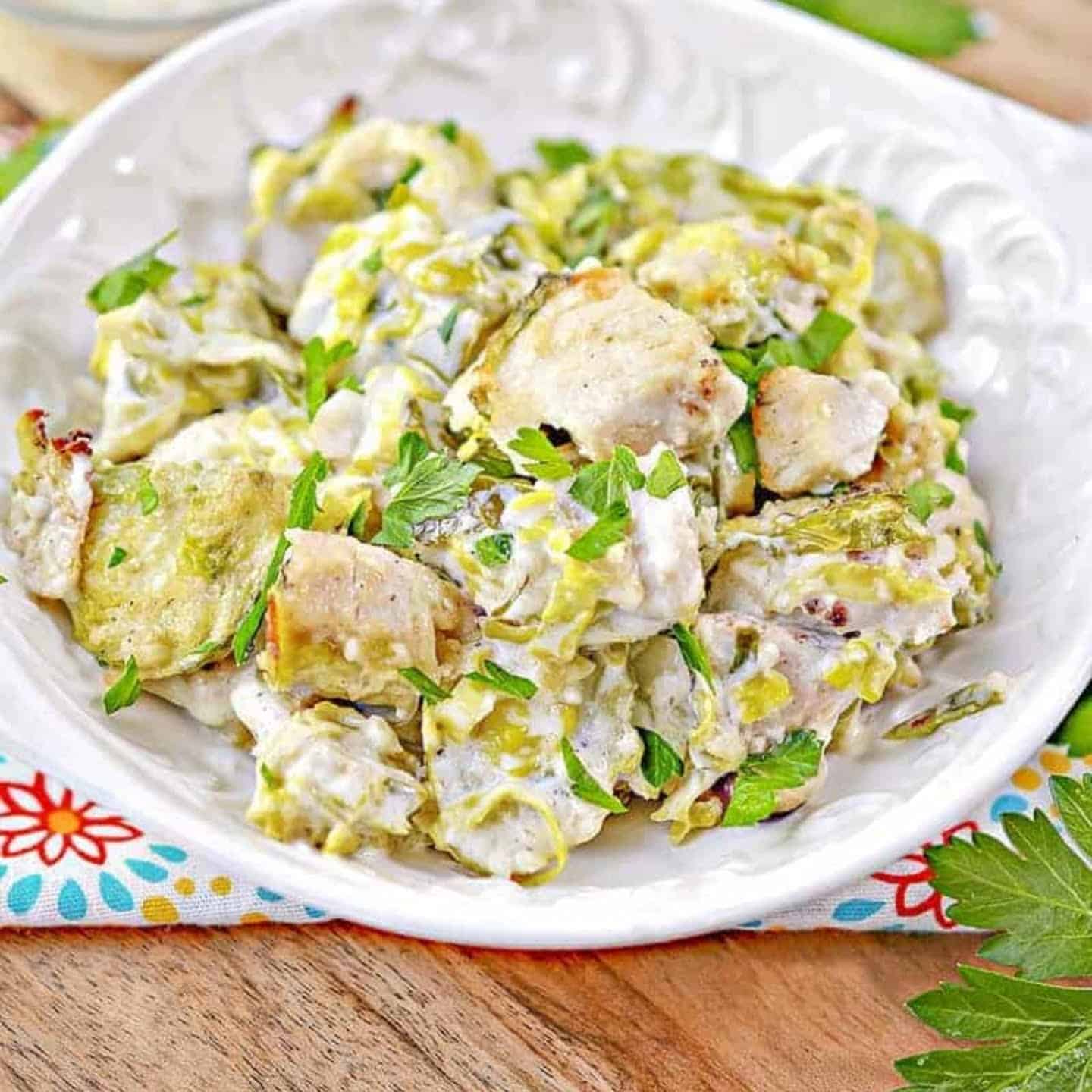 Your leftover cooked chicken can make a sumptuous lunch or dinner with this recipe.
It's rich with layers of flavored chicken leftovers, Brussels sprouts, heavy cream, and cheese.
You can garnish it with fresh chopped parsley and enjoy it with a bowl of Penne pasta, mashed potatoes, and cauliflower rice.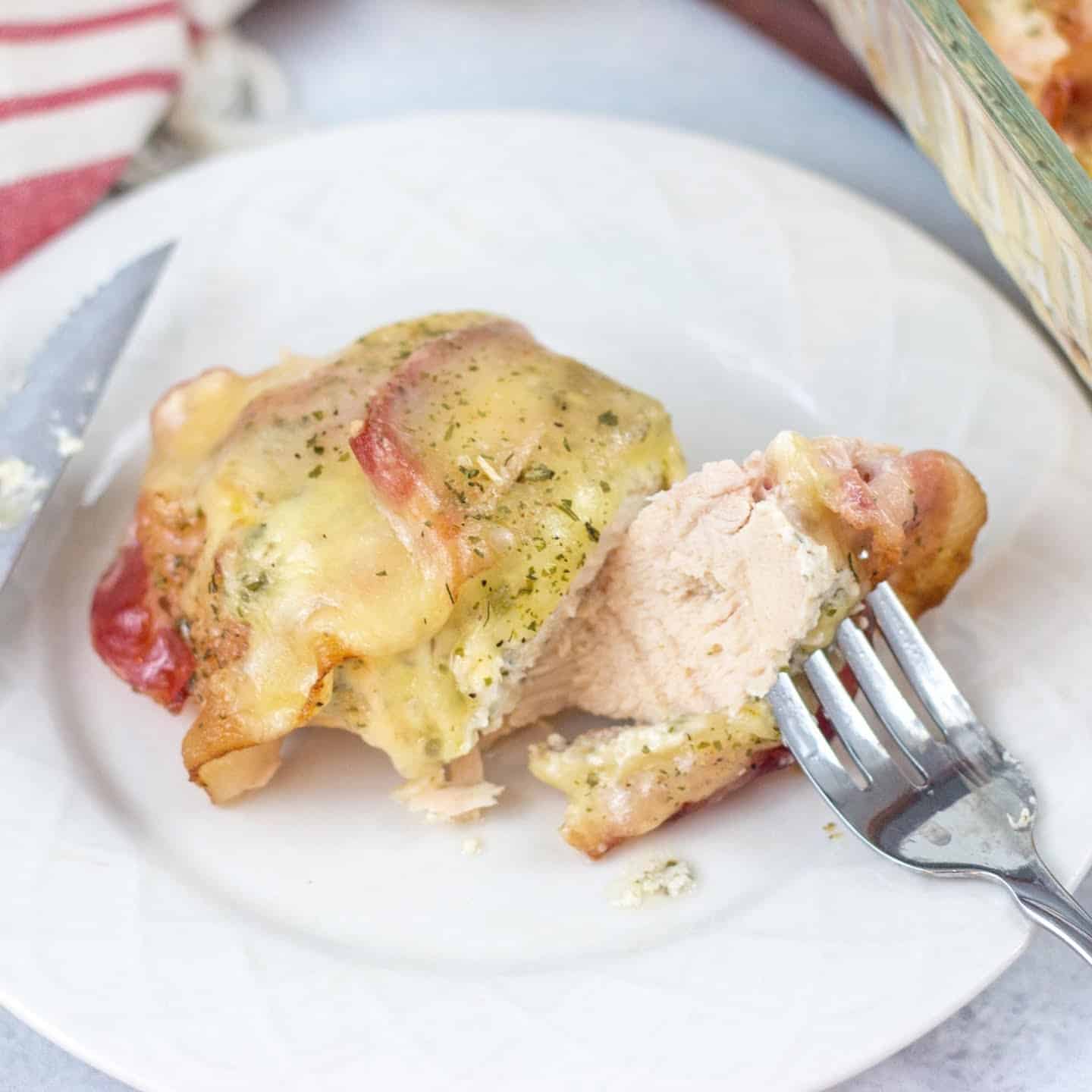 This chicken dish requires only six ingredients and can be made in one pan. It's one of those dishes that save time on busy weeknights yet give you all the flavors to satiate your cravings.
The dish is super creamy, with the juicy chicken marinated in creamy ranch sauce and layered with melty cheese.
The crispy bacon serves as the topping, and you should enjoy it with an egg salad, green beans, or cauliflower stuffing.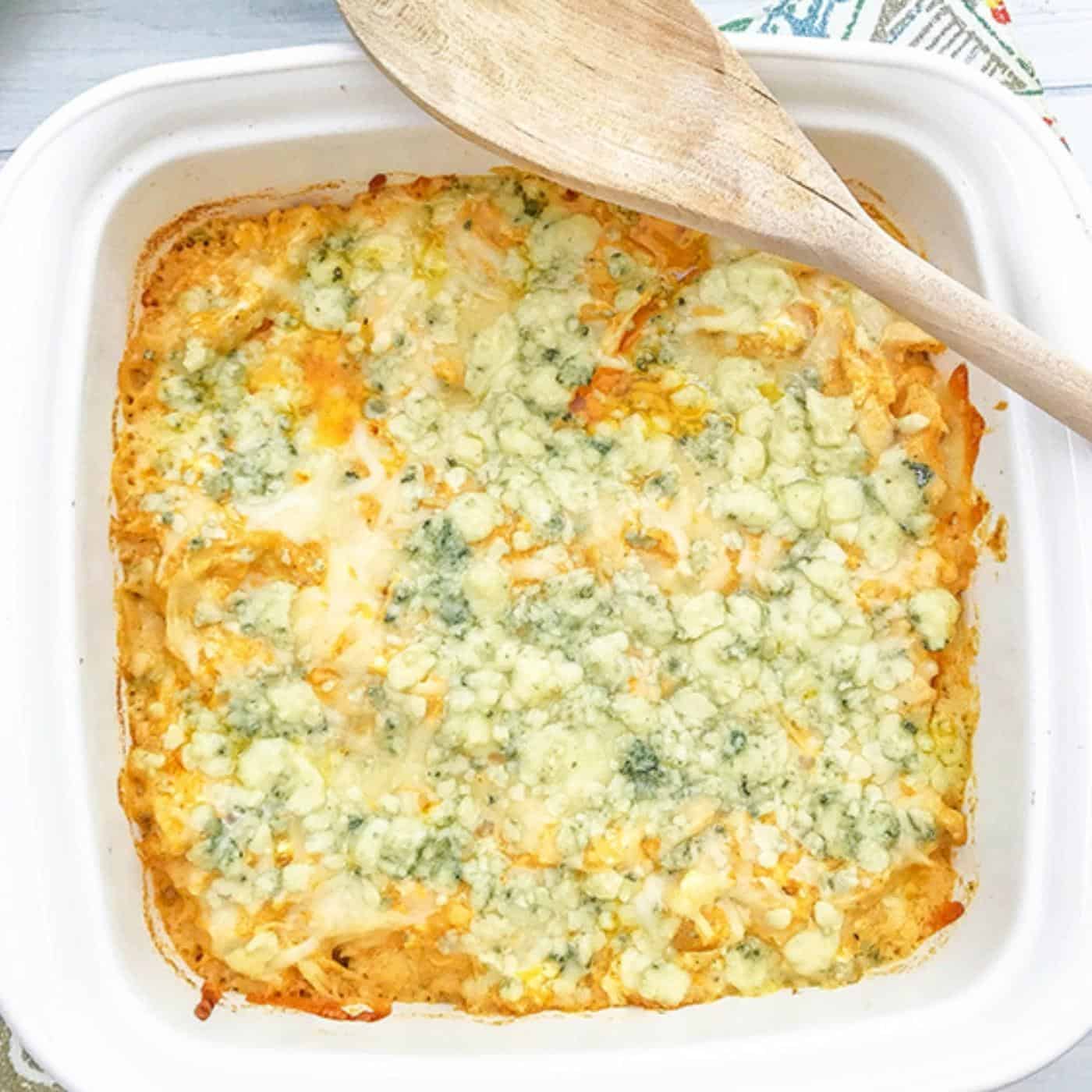 The buffalo chicken casserole is a favorite recipe of many families, with the delicious flavors it brings to the table.
The dish combines shredded rotisserie chicken, cream cheese mixture, cauliflower rice, and spicy buffalo sauce.
It has a cooking time of 30 minutes and goes great with steamed vegetables or salad.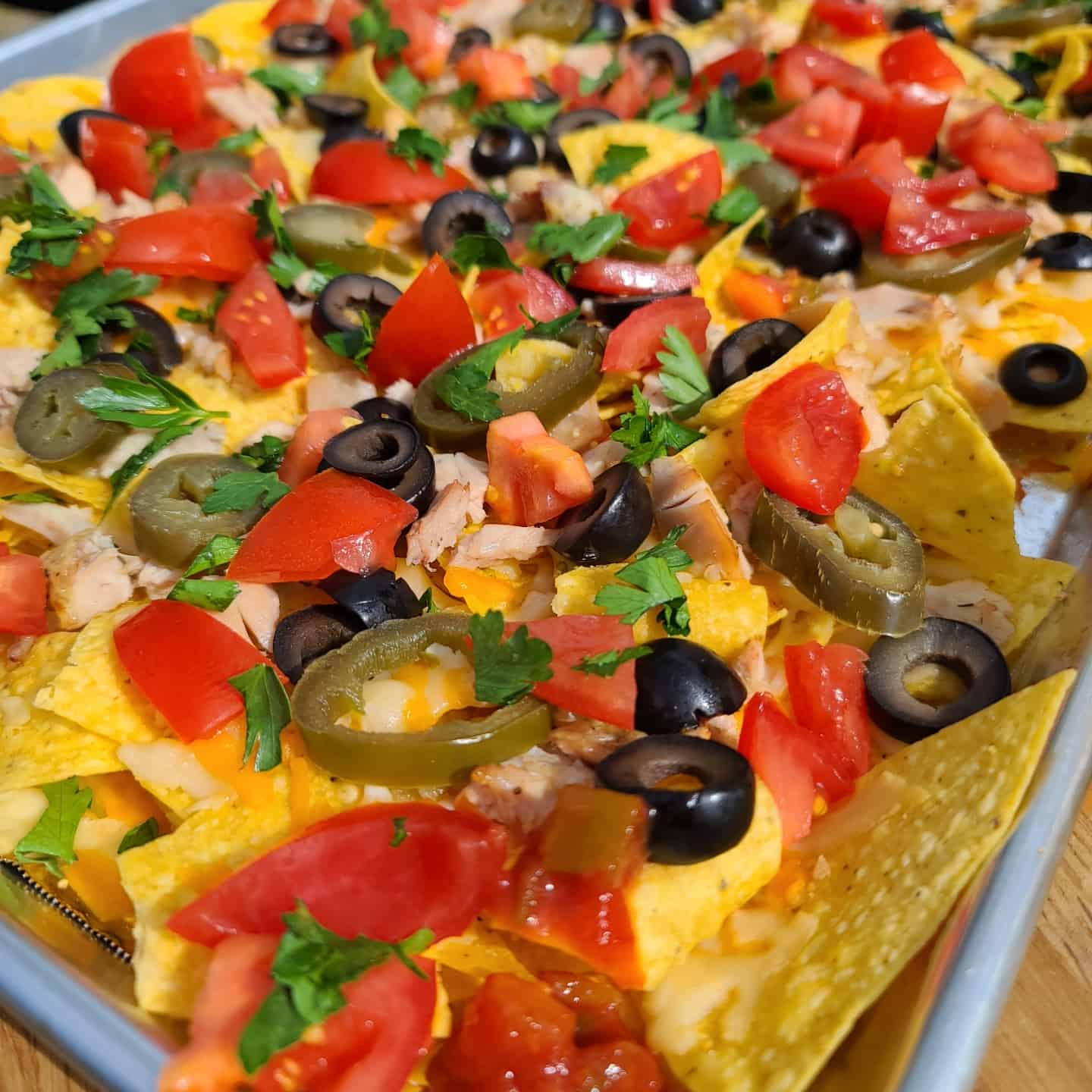 If you want a fun twist to the classic Nachos, then this recipe is for you!
The party appetizer is packed with flavors, from the pulled rotisserie chicken to the creamy cheese & tomatoes.
Ensure the chips are crispy to hold up your favorite toppings, then serve with fresh cilantro and salsa.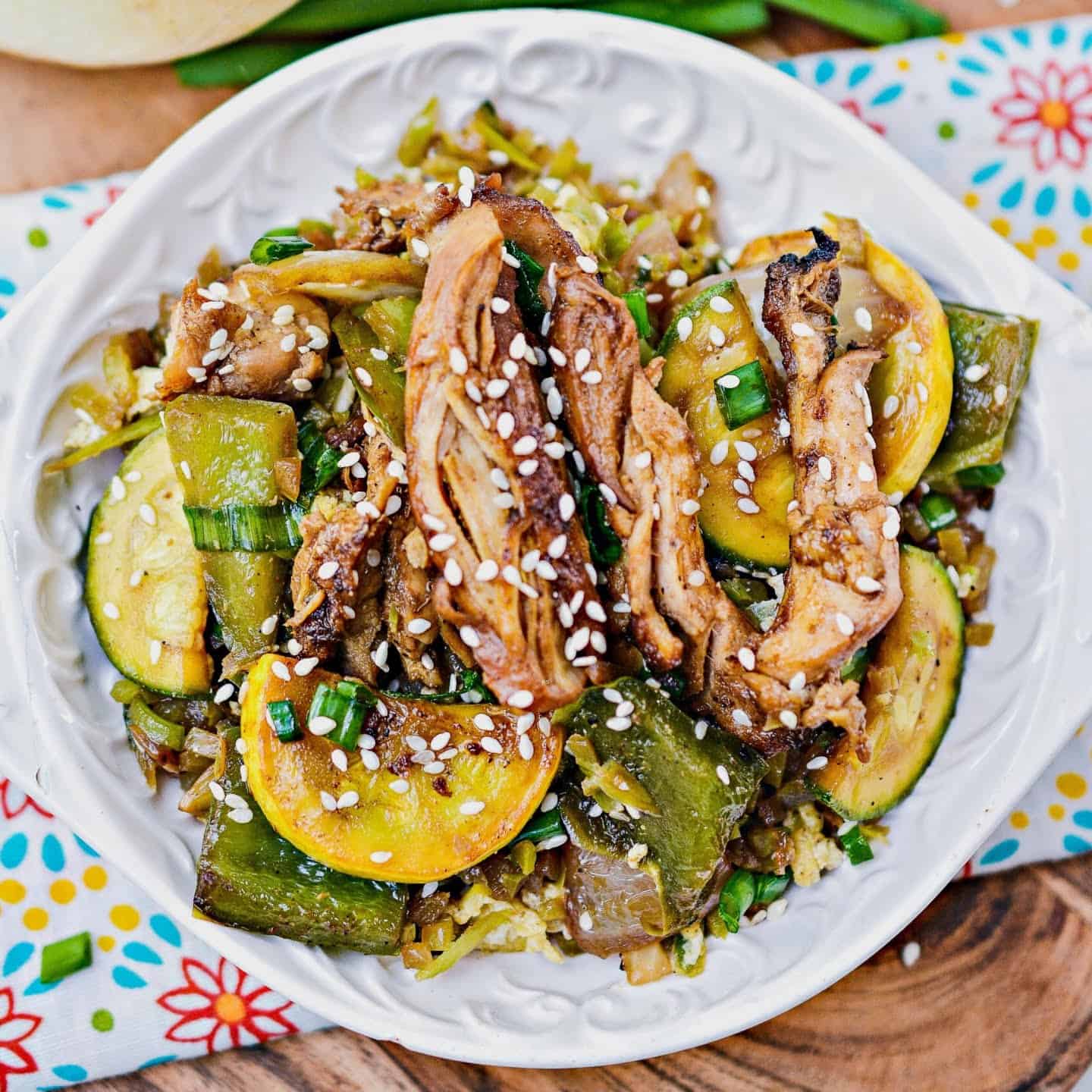 This is an Asian-inspired recipe with bold flavors coupled with a sweet sauce.
It's a healthier version of your traditional noodle stir-fry recipes, incorporating many vegetables such as yellow squash, zucchini, bell peppers, and onions.
It's a super yummy and healthy dish to make in under 30 minutes!
A bowl of chicken noodle soup is all you need for comfort on busy weeknights.
The hearty soup is super-easy to make and incorporates a few ingredients with the leftover rotisserie chicken.
Get your favorite pasta noodles, veggies, olive oil, and seasonings to make this delicious soup!
Chicken pot pie is a classic in chicken recipes, and you can make a delicious rendition with shredded rotisserie chicken.
It's a filling recipe that is excellent for dinner with the whole family.
The recipe calls for your flaky pie crust, leftover rotisserie chicken, flour, seasonings, and a few condiments. Bake until golden brown and wait to cool for minutes before serving.
Chicken fried rice is a great way to utilize leftover chicken with the amazing tastes it brings to the table.
Your leftover rotisserie chickens from Thanksgiving will definitely come in handy with the other easy ingredients you can fetch from the pantry to make this dish.
It can be enjoyed alone or served with a few sides. Top with spring onions for a fine dining experience. See these diced chicken recipes for more rice and pasta dishes!
Whether as a light summer brunch or a quick dinner, the chicken salad is a delicious dish to make with very minimal effort.
All you need is your cooked chicken, plain yogurt, mayo, sugar, spices, lemon juice, and veggies, including toasted almonds, sun-dried tomatoes, grapes, and others.
You can serve it in a sandwich with crackers and crusty bread.
If you're a fan of BBQ chicken sandwiches, you definitely want to try this chicken sandwich.
It's the easiest meal to make with only ten minutes of prep time, but it gives you delicious flavors that leave you well-satisfied.
Grab your hamburger buns and get cooking!
This recipe combines alfredo sauce, mozzarella cheese, and leftover chicken rotisserie.
It's a dish your friends and family will love, and you can make it in under 40 minutes.
Broil after baking till the cheese is brown, and allow to cool before serving.
The chicken Tamale casserole is a dish of cornbread crust layered with leftover rotisserie chicken, cheese, and enchilada sauce.
It's one of the leftover rotisserie chicken recipes that will leave you smiling with each bite.
The easy recipe eliminates the need for making special tamale dough and steaming it in corn husks. You'll have an amazing dish on the table in less than an hour.
This is one of the leftover rotisserie chicken recipes that you can have for breakfast or dinner.
It's easy to make and combines rice, chicken, broccoli, cheese, panko breadcrumbs, and a delicious sauce.
Bake until the top is crisp and golden!
Chicken pizza is one of the largest varieties of pizza, and BBQ chicken is a classic.
You can make the flatbread version from your home with leftover chicken rotisserie, BBQ sauce, cheese, veggies, and seasonings.
It's fast and easy to make, giving you gooey slices of pizza in less than 30 minutes!
The chicken Enchilada roll-ups are perfect party appetizers that will leave an impression on whoever tries them.
You can have them as an after-school snack with a combination of chicken, tomatoes, cream cheese, onions, and even more cheese.
Refrigerate for at least 30 minutes before cutting to serve!
Your leftover chicken rotisserie will go perfectly in this Tuscan-style pasta dish.
It incorporates short pasta, sundried tomatoes, seasonings, cheese, almond milk, flour, and baby spinach to give a sumptuous meal.
You can make your pasta choice gluten-free and still have the best flavors from this dish.
If egg noodles in a chicken pot pie sound good to you, this is the recipe you should be trying out.
It's a one-pot dish that's flavorful, creamy, and satisfying with its loaded filling.
This decadent dish has a cook time of 30 minutes!
This recipe is super easy and full of flavors to give you the best dinner on a busy weeknight.
They're large bell peppers stuffed with chicken rotisserie, rice, cheese, and tomatoes.
It's a delicious recipe you'll want to try over and over. If you loved this recipe, you'd also love this Ruth Chris Stuffed Chicken.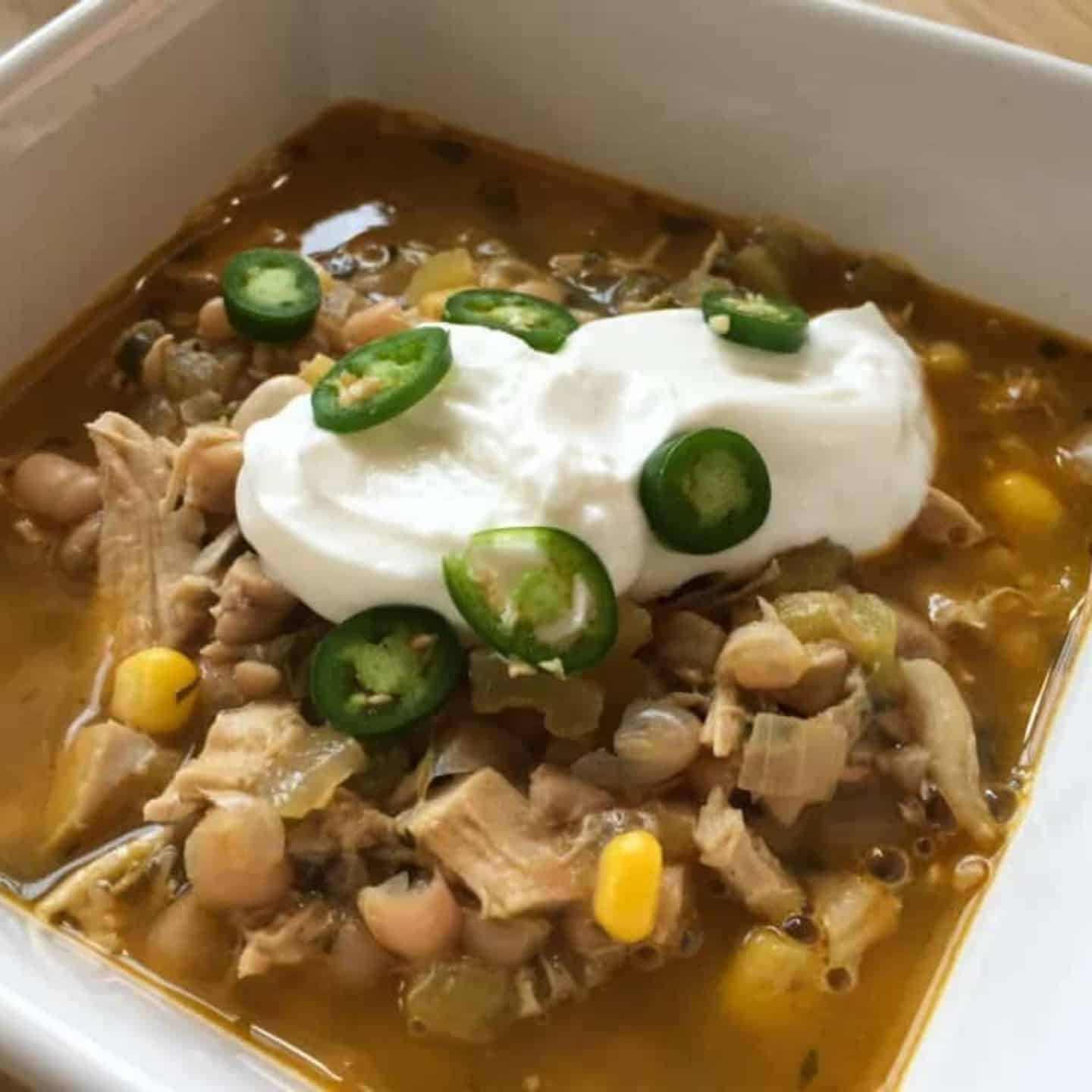 Nothing speaks of a bowl of comfort food in these leftover rotisserie chicken recipes than this white chicken chili.
It's a lightened-up version of your regular chili soup, incorporating shredded rotisserie, white beans, spices, and seasoning.
Garnish with sour cream or some extra chiles, and enjoy!
This is a creamy dish of chicken, spinach, mushrooms, Lasagna noodles, and a sauce made from milk.
It's filled with delicious flavors and incorporates other ingredients you can easily fetch from your pantry.
After baking, allow to cool for at least 15 minutes before serving.
Need comfort for busy weeknights? Try the chicken Tortilla soup!
The soup has a lovely texture and savory flavors from a mix of cooked chicken, black beans, cheese, avocado, and tortilla chips that provide a crunch!
Baked potatoes stuffed with juicy rotisserie are the dish that will leave you with positive comments from friends and family.
Although grand, the meal requires only a few ingredients, including russet potatoes, bbq sauce, chicken, and kosher salt.
Top it with fresh chives or shredded cheese, and enjoy. Try out this easy-baked pesto chicken for more baked deliciousness!
This simple dish requires only 12 minutes of cooking time, making it the perfect choice for a quick dinner.
It's with great flavors that will serve perfectly as an appetizer or even the main meal.
These chicken quesadillas combine flavors from chicken, queso quesadilla cheese, crispy bacon, ranch dressing, and flour tortillas.
It's simple to make and requires only 10 minutes to prepare and serve.
Make sure to cook until the sides are lightly browned.
If you're wondering which of the leftover rotisserie chicken recipes is perfect for your game day and mini gatherings, it's this recipe.
It uses only seven ingredients and about 20 minutes of meal prep time, but you'll get simply amazing flavors.
Serve warm, and sprinkle with blue cheese and green onions.
Fancy some Chinese cuisine with your rotisserie? Then, get on this simple but flavorful Chinese chicken salad.
It takes only 15 minutes to make this refreshing and savory dish with its Asian salad dressing.
It's a flexible dish and can accommodate your favorite salad garnishes!
This is similar to curry stew but with lots of chicken shredded into bit sizes.
It's best enjoyed when served over white rice, and it takes about an hour to make.
It's filled with great flavors and can be garnished with cilantro, green onions, and more coconut.
This comfort food takes only 20 minutes to cook, giving you delicious and smoky flavors to warm you up for the night.
It requires an array of ingredients you might need to run to the grocery store to get, but the result is undoubtedly worth the effort.
Switch up pizza night with this amazing recipe that will have you yearning for more.
It combines tender chicken, roasted peanuts, creamy peanut sauce, cilantro, and carrots!
You can have it ready to eat in under 30 minutes too! Check out these chicken tenders with pork rinds for more tender chicken deliciousness.
These pinwheels are perfect appetizers and will also suffice for an easy lunch.
It takes only ten minutes to make and requires only seven ingredients.
They're super tasty and can be frozen for later!
Leftover Chicken Takeaway
These recipes are delicious, budget-friendly, and super-fast to put together, thanks to the rotisserie chicken leftovers in your fridge. You'll have a swell time making these dishes and an even better moment making your friends and family happy with the flavors. These easy chicken breast recipes are also worth your time and effort!
🍳 Related Recipes
If you liked this collection of leftover rotisserie chicken recipes, try one of these leftovers recipes in your next meal.
For more chicken recipes check out my collection of best chicken tenderloin recipes And if that isn't enough, try these fantastic diced chicken recipes and easy ground chicken recipes with few ingredients for a super easy weeknight meal.