With our carbon footprints getting bigger and bigger, it's time to start thinking about more sustainable ways of living. Whether it's recycling in the home, installing solar panels or ditching your gas-guzzling vehicle, there are so many ways to make your lifestyle more eco-friendly. In this guide from PassSmart, we're going to take a look at how you can become even more eco-conscious by learning to drive the eco-friendly way. It's designed, not only to help you go green behind the wheel, but to help you teach the kids to, too, even if they're not quite old enough yet!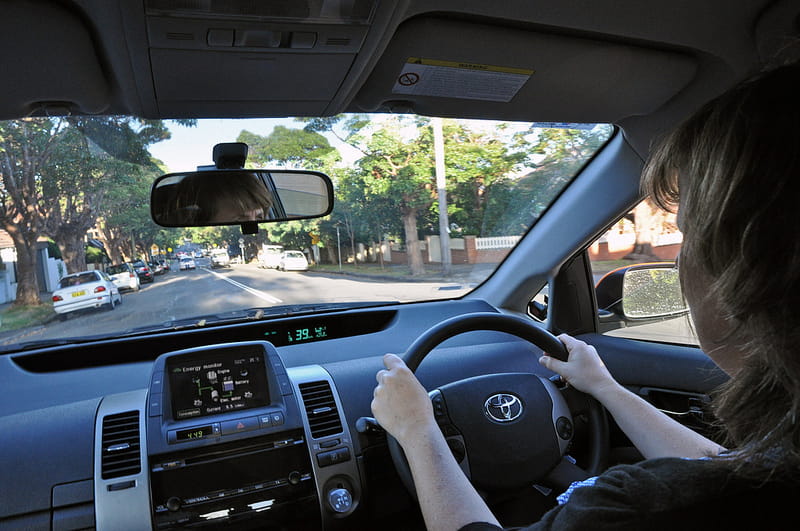 Photo courtesy of: http://www.flickr.com/photos/mosmancouncil/6898376720/
Choose your vehicle
You don't have to have an electric vehicle to be an eco-friendly driver, but choosing a car with an economical engine will certainly help. Many modern cars are built with green engines, and the less CO2 emissions the better.
Eco-friendly cars might be expensive, but if you go the whole way and purchase a plug-in electric vehicle, you could qualify for a government grant and could save up to $7,500.
Adapt your driving style
Changing the way you drive can be one of the most effective and easiest ways to reduce your carbon footprint. Easing off the gas pedal and taking it easy with the brakes will save you money on fuel and make you a little greener. Ease off the gas as you approach the lights instead of slamming the brakes on when you reach them. It won't take you any longer to get there and you'll spend less at the pumps!
If you have children of driving age – or are planning for the future – teaching your kids to drive the eco-friendly way from the beginning will ensure it becomes their usual driving style.
Car sharing and social media
The convenience of owning your own vehicle is a luxury which many of us have got used to. So much so that the idea of car sharing may seem like a much less attractive option. If you think, however, about how many people in your area do the school run, and even go to work, to the same place everyday, it seems silly that we're all doing it in separate vehicles. Get together and arrange a schedule. You'll get a couple of days off from the school run every week, and you'll still always have your own vehicle to fall back on if you're running late.
When it comes to teens taking the initiative to car share, social media can be a huge aid. If everyone is going to the same event, for example, friends can connect online to decide who the designated drivers will be.
Lose the weight
Don't worry, we're not being as offensive as this sounds! Losing weight off your vehicle by taking things you don't need out is another simple way to reduce your CO2 emissions. The more weight you carry around with you, the more fuel you will burn and the more you'll end up paying for fuel.
You can also be eco-friendly by losing weight yourself too. Wherever possible, get out and about on foot or on your bike instead of using the car. This is a great tip for the weekends with the kids too, as you can all get active together, while shifting a few of those stubborn pounds!
This post was written by Isabelle from PassSmart.com; the company who help learner drivers to get on the road the eco-friendly way.
Join our newsletter!
Subscribe to get updates and great stuff via email including subscriber-only goodies like free printables and giveaways.

This guest post tackles the unique topic of learning to drive while being good to the environment as well. Post provided by PassSmart.