This is a shameless plug for my architectural styles products on Teachers Pay Teachers.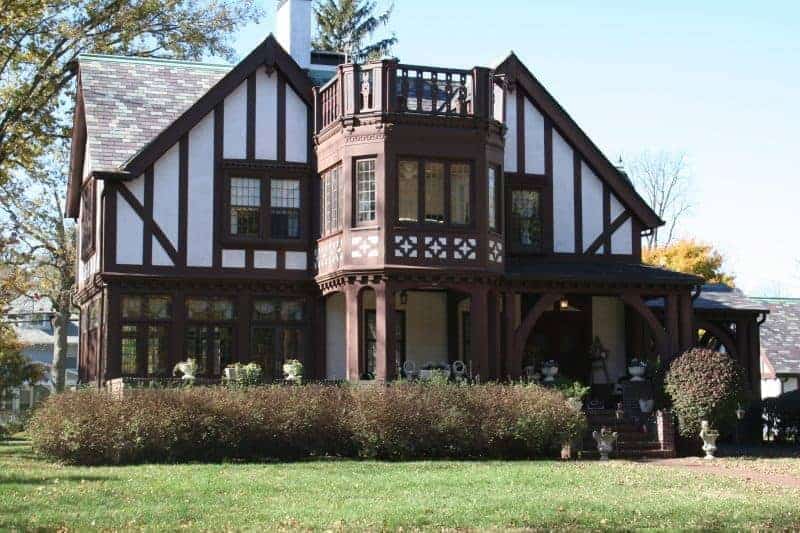 I've always loved old houses. But, I pretty much viewed them all as "an old house" without much thought to a particular style. As an architecture student, I had to take several classes on architectural styles. Classes like "Introduction to World Architecture" or "Baroque and Rococo Architecture" (which, despite the name, was one of my favorite classes).
We were trained to identify the different styles and the elements and details that defined a building as a particular style. As a result, I tend to subconsciously identify houses as I drive by them. (Architecture students develop really interesting idiosyncrasies. Right, Kim?)
A few years ago, I taught a short course on architecture in our homeschool co-op. From that class, I created five educational products that will help your students learn to identify architectural styles.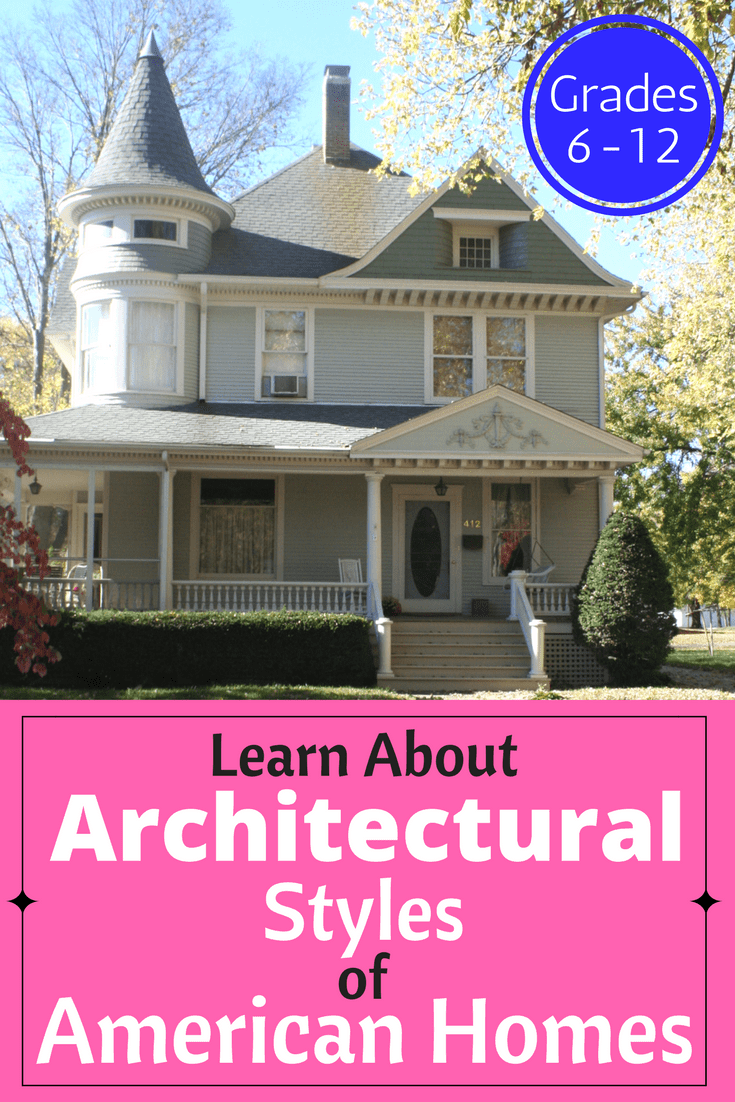 I have five products, in my Blueberry Collage Teachers Pay Teachers store, that can work individually or as a complete unit. They can be used by homeschoolers or in a traditional classroom.
Architectural Styles Products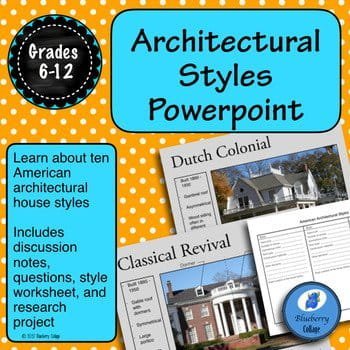 Start with this Powerpoint presentation to learn the basic elements that define ten common styles of homes. For each style, I've included a picture, approximate years the style was built, and its common elements. Instructor's notes, lesson plan, class discussion ideas, vocabulary, and style identification worksheets are included.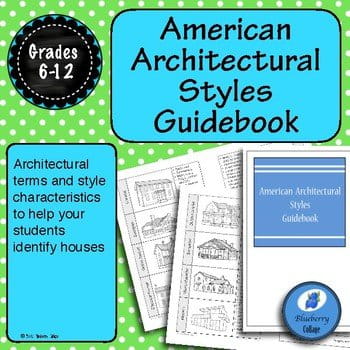 The Guidebook is like a field handbook that lists the information from the Powerpoint presentation. It also has drawings of common architectural terms to help with identification. Print the guidebook, and then head out to find and identify the different styles. The most common styles were chosen, which would have the highest chance of being in the most communities. I took most of the pictures in a small town. If I can find them in a small town, you should be able to find them.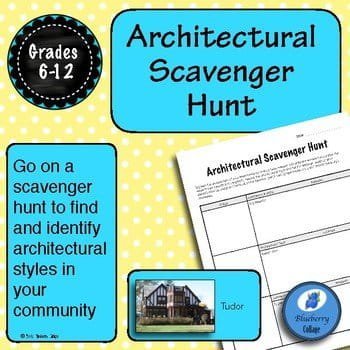 The Scavenger Hunt is a fun, hands on way for students to apply their new knowledge. They explore their community looking for three different styles of houses. I include some ideas and strategies to help students find examples in the instructor's notes. My Scavenger Hunt is available as a free download, which will give you an idea of the quality of my work.
Architectural Design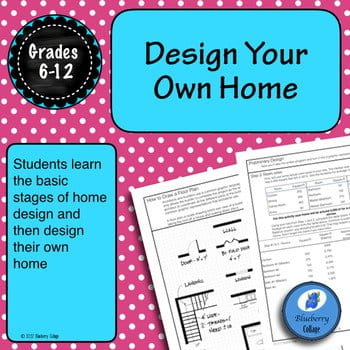 My fourth product, Design Your Own Home, is a little different. It's not focused on how to draw or draft a floor plan. Instead, it focuses on the thought process and stages of designing a home just like an architect would. Students define the necessary spaces (kitchens, bathrooms, bedrooms) of a home, and those that would be considered amenities (a library or movie theater). That list is converted into rooms with approximate square footage. Eventually, they draw a simple floor plan, but the emphasis is on the design process and critical thinking. A lesson plan and extension activities are included.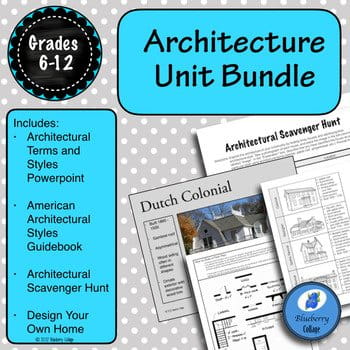 Finally, the Architecture Unit Bundle includes all four of the above products.
I have a Pinterest board, Architecture – Old House Styles, with lots of examples of different house styles that can be used as an additional resource.
Be sure to check out my other products in my Blueberry Collage Teachers Pay Teachers store! I have some great literature resources for high school students.
I'd love to hear from you. Do you have a favorite style of house?