We have never had a problem inspiring my son to read. I swear he was born with a book in his hands and to this day usually has one with him wherever he goes.
My daughter, on the other hand, would prefer to not read ever. She isn't even overly interested in being read to.
So we have had to find creative ways to get her to engage with books so she will at least learn to read, but hopefully learn to love it. Reading opens up a whole world for a child's imagination, and I don't want her to miss out.
Last month I told you about an interactive storybook app called Laura's Journey to the Stars and how it captivated my daughter's imagination.
Well now the follow-up to that app is available!
Laura's Star and the Dream-Monsters Interactive Storybook App
Description
Join Laura and her little brother Tommy as they sail into the night to the City of Dreams to find Tommy's missing toy dog!

A star fell from of the sky and became Laura's best friend. Laura's Star has accompanied siblings Laura and Tommy through countless fun adventures. One night Tommy's toy dog goes missing, and Laura's Star transforms Tommy's bed into a boat to aid in the search. Laura, her star, and Tommy sail into the night to the City of Dreams where they suspect the Dream-Monsters are keeping Tommy's toy dog.
Features
More than 60 animations in all scenes, funny sound effects, and exciting interactive options for children
Magical and imaginative art for the entire series by children's picture book illustrator Klaus Baumgart
Captivating narration included in three languages by native speakers
Appropriate for children: no in-app purchases
Intuitive, child-friendly controls
Language options: English, Mandarin Chinese and German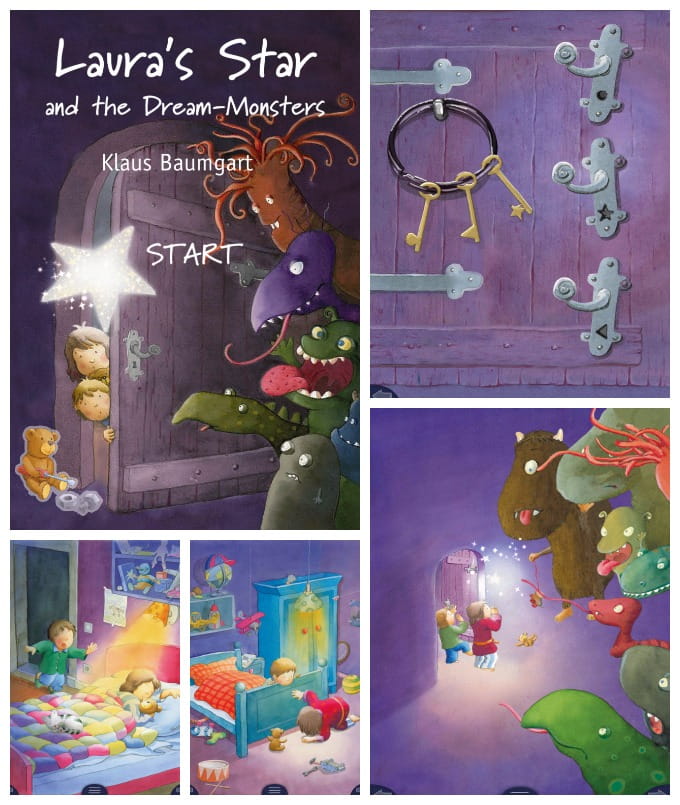 I have to say, as much she enjoyed the first app, Laura's Star and the Dream-Monsters really grabbed her to the point where she didn't want to give my iPad back despite the low battery warnings interrupting her.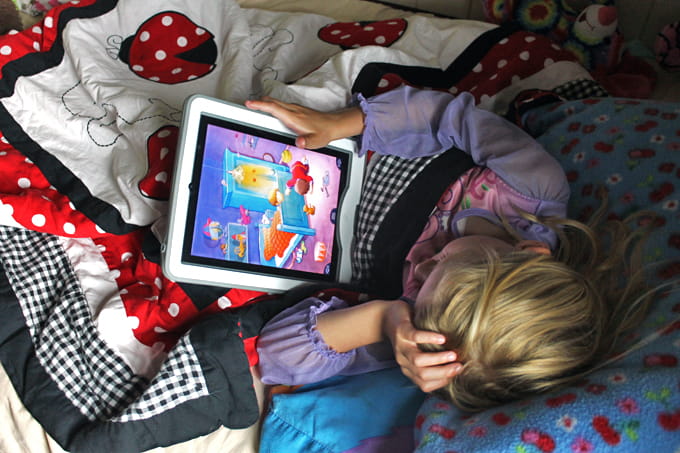 She has night terrors and nightmares and so I think the story was very relevant to her.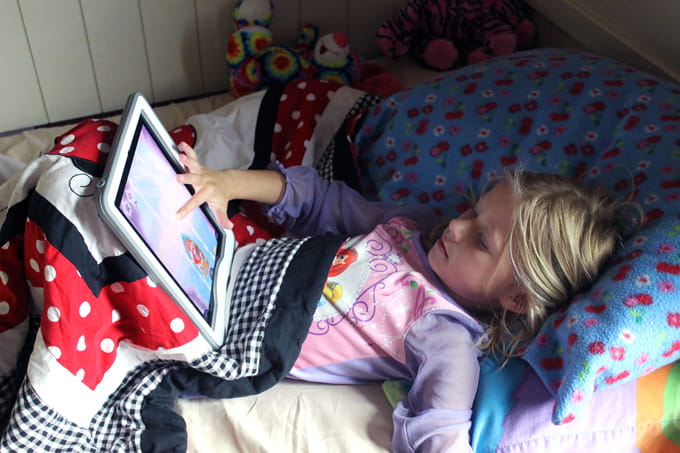 She also was extremely engaged with the interactive features and mini games.
We both enjoyed this app! I sat there with her as she experienced it and her little sounds of delight as unexpected things happened and her desire to see what happens next, were sure signs that she was really enjoying it. For me this feels like a small victory because even though the app is telling the story, she is engaged with a book in a way she rarely does. Hopefully this helps her to realize that there are great stories to experience in all books and that how you interact with a book is limited only to your imagination.
And as you heard at the end of the video, she is ready to check out the next app in the series and see what comes next for Laura and Tommy.
Laura's Star and the Dream-Monsters is available now for purchase for $2.99
Do you have a child that needs a little bit of help being motivated to enjoy a good book?
Laura's Star and the Dream-Monsters may change they way they look at books in a positive and exciting way!
Note: this is a sponsored article but all opinions are my own.
Join our newsletter!
Subscribe to get updates and great stuff via email including subscriber-only goodies like free printables and giveaways.