This post is part of a sponsored campaign with The Trust for Public Land. Opinions are my own.
I live in a small town. We live in a subdivision but much of our town is surrounded by farmland. Despite all of this open area, there aren't a lot of places where we can get out and enjoy nature and take in the fresh air. See, farmland is owned by farmers and other areas of town are being developed quickly. Dollar stores, restaurants and auto parts shops are quickly filling up the non-farmland areas of town.
In our busy lives, it's easy to forget the importance of getting outside. Especially with all of the other distractions we seem to have. Distractions that keep us inside glued to screens with blinking lights and some sort of magic spell cast over us that prevents us from getting enough sunlight. It's a wonder more of us haven't actually turned into vampires.
But something happens when you spend time outside. Something that manages to break the spell that technology has on our brains and our lives.
You feel alive. Truly alive.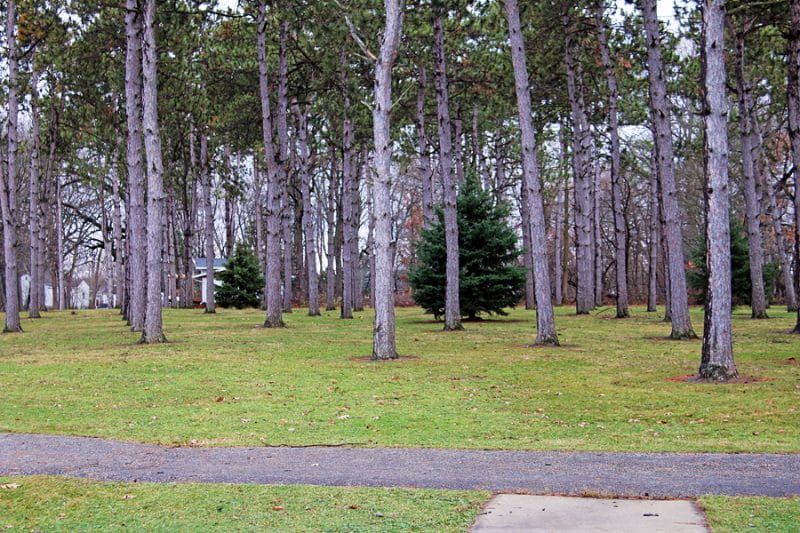 The Trust for Public Land recognizes that spending time outdoors enriches our lives and helps us feel healthier and happier. The outdoors enriches our lives and provides a place to set aside our worries and experience adventure, discovery and fun.
Even when the air is crisp and cold and damp, there is something therapeutic about spending time in the park. I love to walk the path through the park alone. It's a great way to get to know myself again and really focus on the things that matter in my life – alone with my thoughts.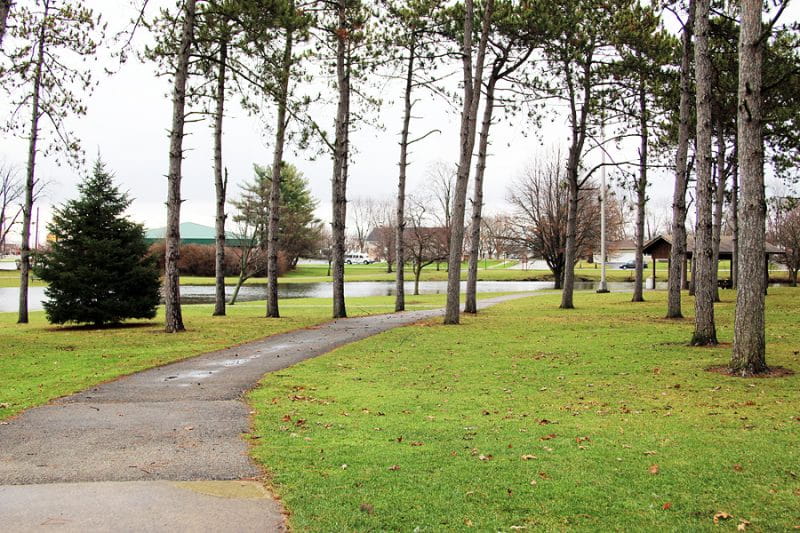 Our main park in town (Evergreen Park) is nestled in the midst of our main "drag". Businesses line both sides of the street for a mile or so in either direction, and one of the town water towers sits on the outskirts of the park. It's one of the few places in town that squirrels, geese and other wildlife scamper around.
The pond is even stocked with fish.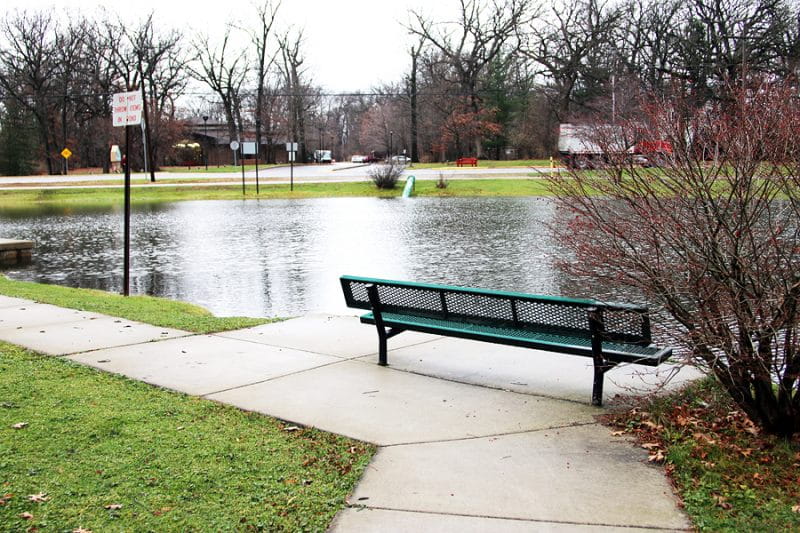 In the summer my kids spend a lot of time here fishing. They throw all of the fish back, but it's a fun way to learn more about nature and feel at one with it.
There is also a playground buried under the trees. My kids can, and have, spent hours here running around and playing.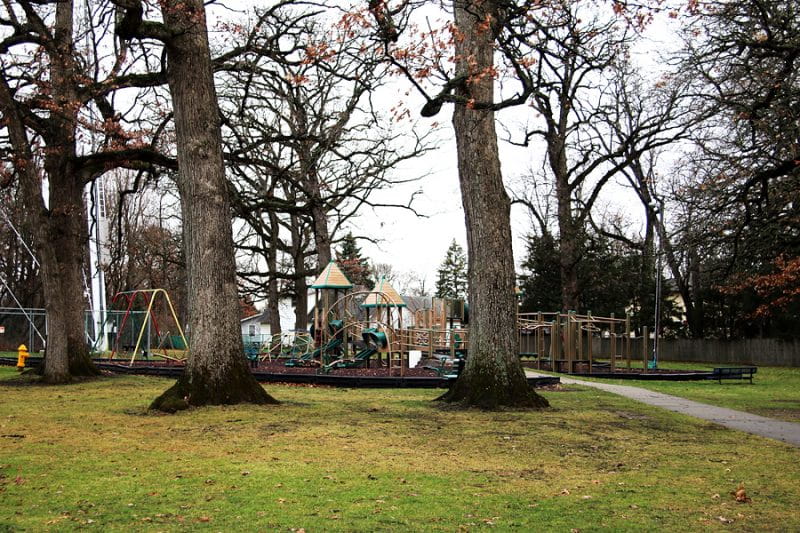 We don't have trees in our neighborhood and so the park offers a way for us to explore some fun things that we don't see everyday.
Is it a pinecone? Or maybe, just maybe, it's an clue left by a time-traveling adventurer or a talking squirrel. Maybe it is the missing piece of a puzzle that opens up an entire underground world of magic and wonder.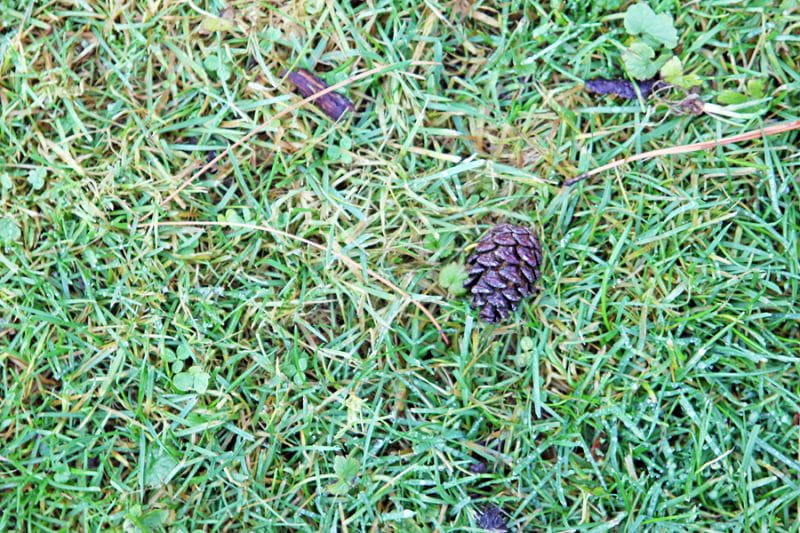 Is it a leaf, or is it a fallen part of a UFO? Maybe it has the power to unlock the mysteries of the pyramids.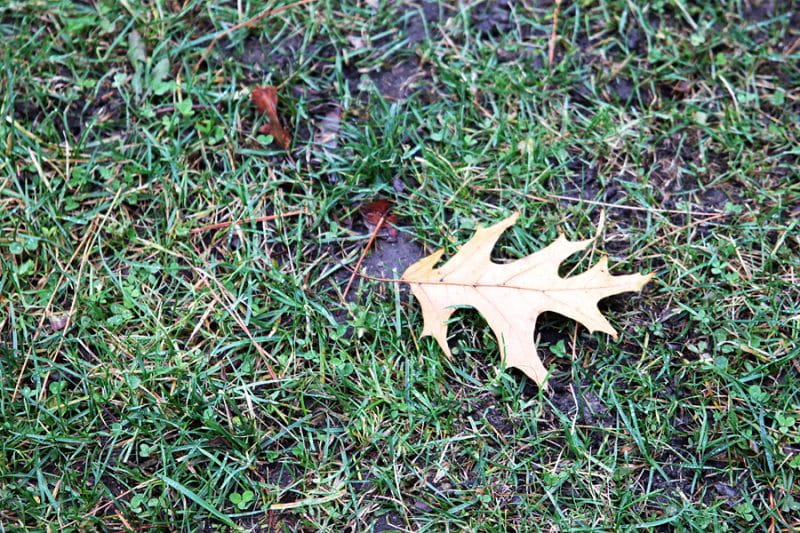 At the park, you are only limited by your imagination.
But not everyone has a park available to them. Did you know that America's open space is disappearing at a rate of 6,000 acres A DAY. Yes. Every. Single. Day.
But it doesn't have to be that way. The Trust for Public Land believes that together we can change the rate of development in this country and advocate the benefits of open land. Since 1972, The Trust for Public Land has created or protected 5,471 parks and natural areas. Their goal is to put a park or natural area within reach of every person in America!
But they can't do it alone. They need us to help advocate for natural areas and share the great work the Trust is doing to protect such important resources.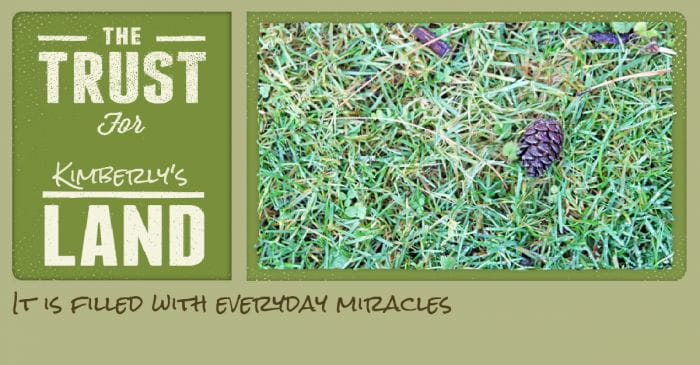 Add your voice to a #OurLand postcard and share why you feel that outdoor space is too precious to lose. To create your postcard visit: #OurLand Postcard.
What is your favorite outdoor space in your area?
Join our newsletter!
Subscribe to get updates and great stuff via email including subscriber-only goodies like free printables and giveaways.