At this point in time, I don't think I could ever stop drinking smoothies.
There is something special about them that really make me feel like I'm going to have a good day. I am always inspired to stay positive and keep my head up when I have my morning smoothie. It is a great feeling, and you know what they say: if it isn't broken, don't fix it.
Orange Banana Berry Smoothie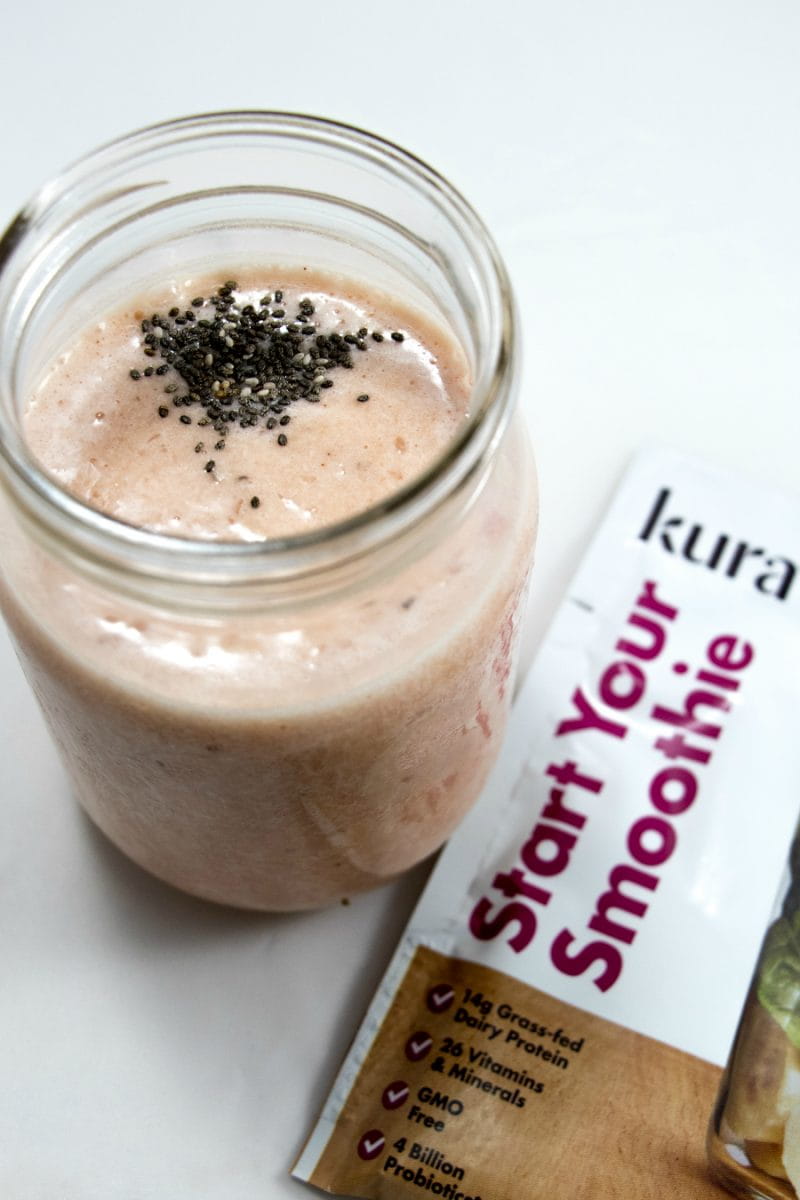 This smoothie is nice because it is super quick. It is a single serving, perfect for the mornings where the time is ticking by a little too fast. It doesn't contain much ice, so blend time is minimal.
For more banana flavor, add two bananas just make sure you double your juice as well!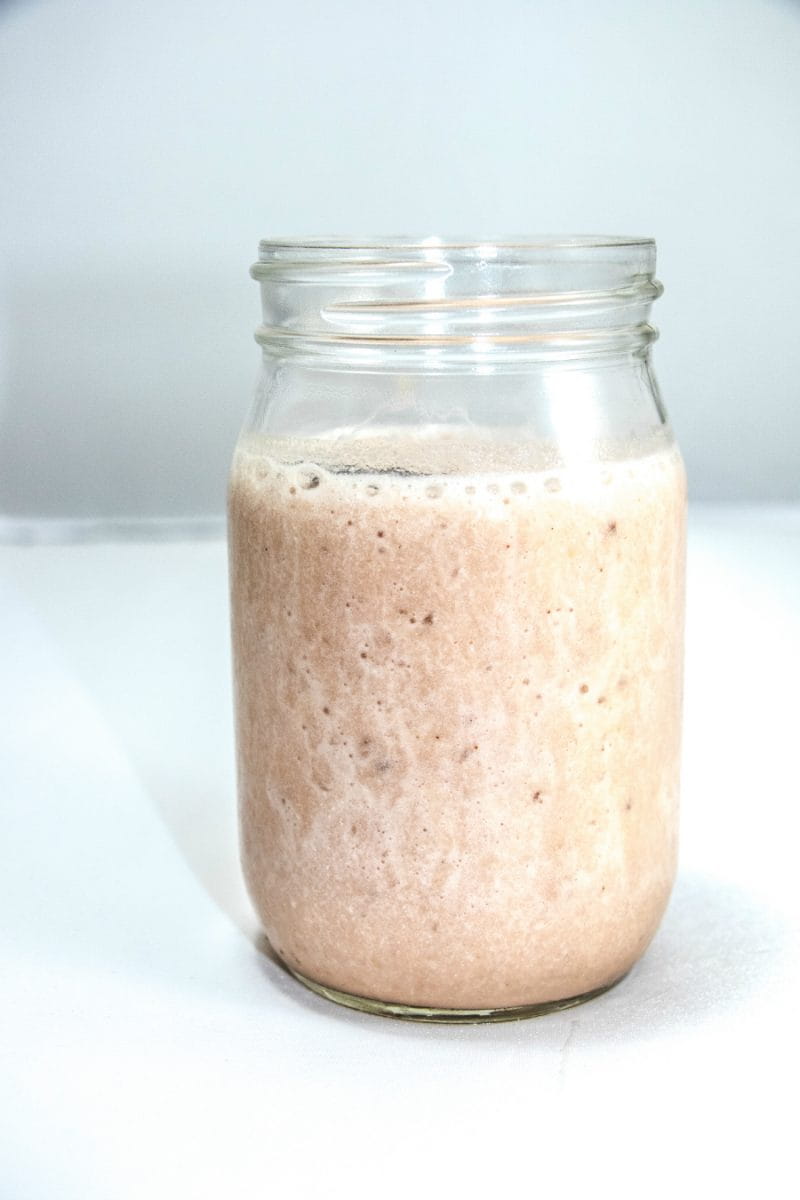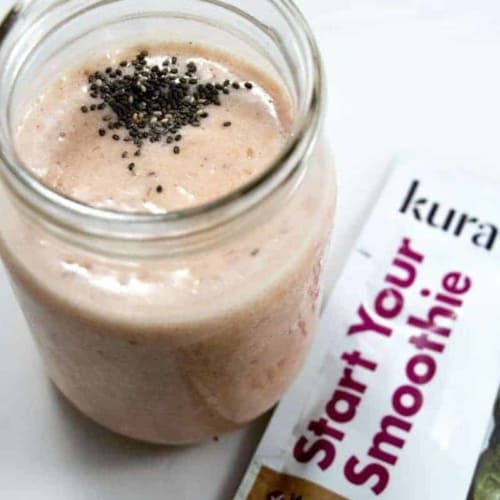 Kura Orange Banana Berry Smoothie Recipe
Print
Rate
Prep Time:
21
hours
2
minutes
Cook Time:
21
hours
2
minutes
Ingredients
1/3

cup

ice

1

packet Berry flavor Kura Smoothie Starter

1

large banana

1/2

cup

orange juice

1

tsp

chia seeds
Instructions
Place ice, kura smoothie starter, and orange juice into blender.

Blend until smooth

Pour into your favorite glass and top with chia seeds.
Nutrition or specific diet information shown is an estimate or best guess and is for information only. 730 Sage Street is not responsible for the factual accuracy of any nutrition information, calculations or claims.
This is an incredibly smooth smoothie–pun definitely intended. I was able to put this one in my reusable water bottle and drink it on the way to school with no problems at all. It isn't a thick and dessert-like treat, it's energizing and uplifting.
I think everyone deserves a little boost in the morning. Why not push your day to be great instead of just okay?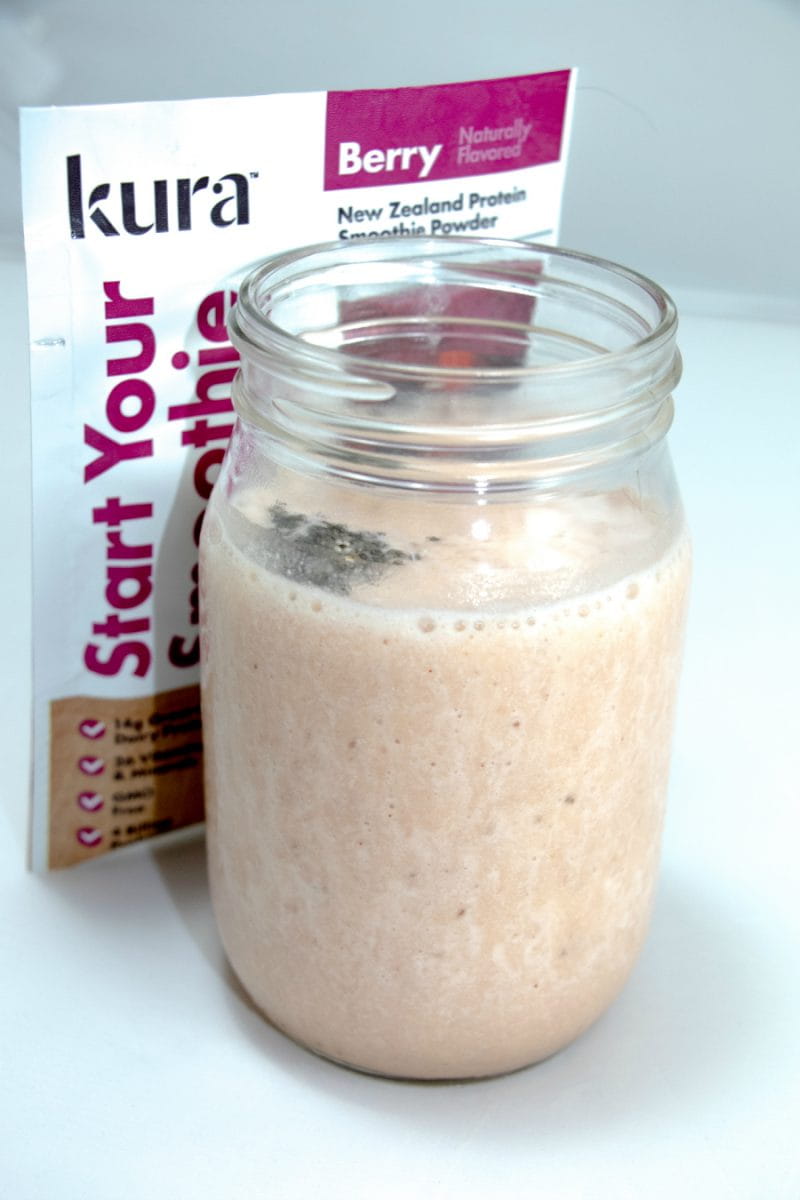 About Kura Smoothie Starters
Kura Smoothie Starters are GMO-Free, contains 14g grass fed dairy protein, 26 vitamins and minerals, and 4 billion probiotics.
Kura can be purchased at Amazon.com and Sprouts Stores close to you.