I used to be an avid reader. When my husband and I got married, we had an apartment with a dining room that we had converted into a library because I had so many books.
Fiction.
Non-fiction.
Self-help.
It didn't matter.
I really saw books as a window to the world as they say and spent a lot of time and a lot of my disposable income in bookstores.
But as things changed and our family grew, toting those books with us and the prospects of buying new books was no longer a priority. I had less time and less opportunity and eventually I became someone who didn't read very often.
But that has all changed recently with the introduction of this new thing I like to call "Mulder" but most people know it as the Kindle Paperwhite.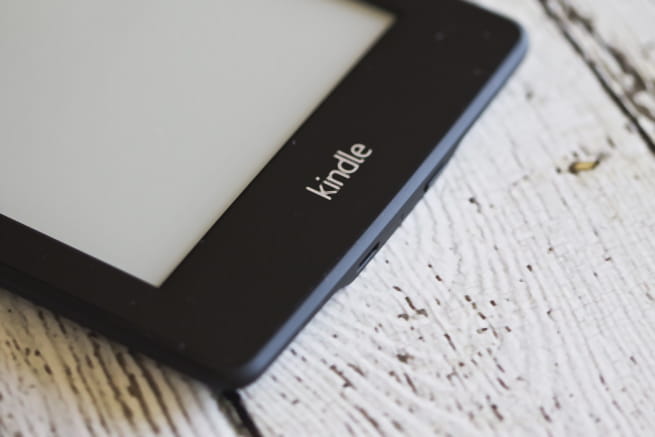 Now, unless you have been living on a deserted island for the last 5 or so years, I would imagine that you have heard of Kindle, but just in case you haven't, I'll give you a brief explanation.
Kindle Paperwhite is a digital reading device or e-reader. Unlike a tablet, the Paperwhite functions only as a digital reader and doesn't have some of the other features and capabilities that devices like the Kindle Fire have. But that's ok because what it does, it does very, very well.
Amazon claims that the Kindle Paperwhite is the "best device for reading, period" and after using my mine for a few weeks, I would have to agree with them.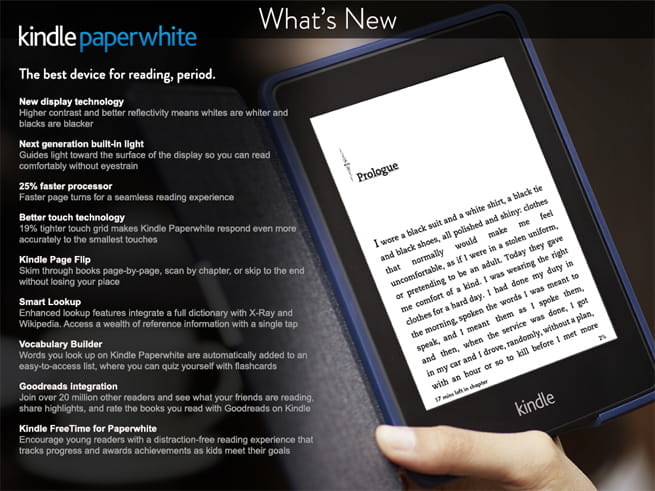 As a busy mom, the Kindle Paperwhite doesn't magically give me more time in my day to read, but it does make it super easy for me to fit reading into the things I already do. During the course of a typical day, you will finding me folding laundry, cooking, waiting for the kids to get off the bus, drying my hair and more, all while reading my Kindle.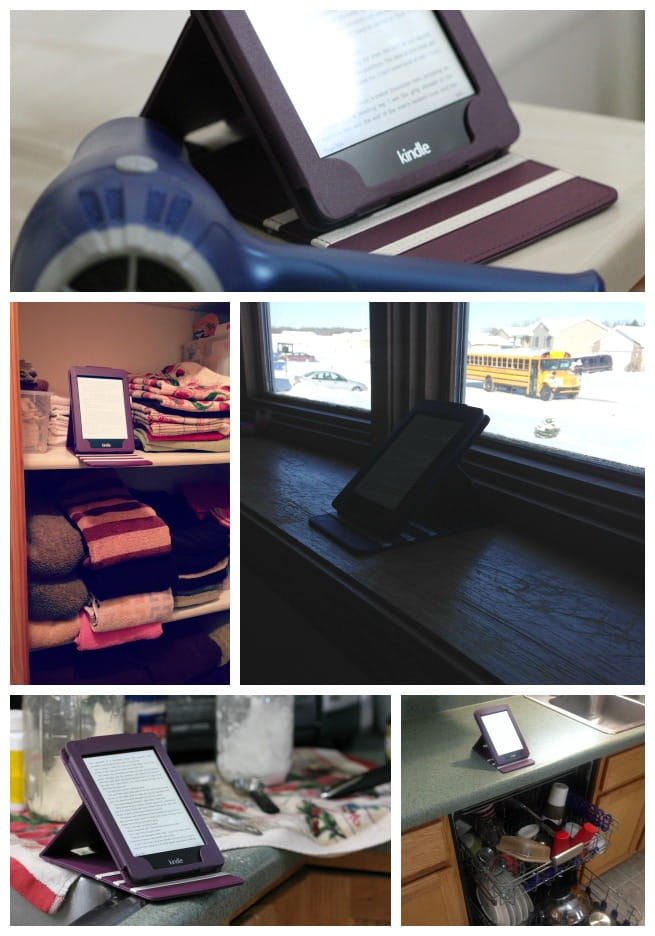 I was lucky in the past to read 2 books a year that weren't cookbooks. So far, since getting the Kindle Paperwhite, I have read 6 books already in 2014, and am partially through two more (one fiction, one non-fiction).
Some of my favorite features:
Take it everywhere
The Kindle Paperwhite is the perfect size for reading. It's easy to take with you and unlike larger books or tablets, is easy to hold in one hand to read. Not to mention that because the Kindle Paperwhite is digital you can carry over 1,000 books with you for just under 1/2 pound of weight.
Easier to read on than a tablet
I tried reading on my iPad and while it was an ok option, it wasn't easy. It was big and bulky, the battery didn't last very long and the screen had a huge glare.
Backlight
The backlight is definitely one of the features on the Kindle Paperwhite that makes it an outstanding choice for me, considering I am constantly moving around the house and some areas aren't lit as much as others. I don't have to worry about whether or not there is enough light to read. Plus I can read in bed and not have to get up to turn the light off.
The video below illustrates how the backlight works.
Battery life
The battery on the Kindle Paperwhite lasts me over a week when I am reading constantly, over 2 weeks when I am reading daily but more leisurely. I love not having to worry about charging it every day.
Ease of use
The Kindle Paperwhite is extremely easy to use. Right out of the box, it guides you through the interface and all of the features so you know exactly how to use it.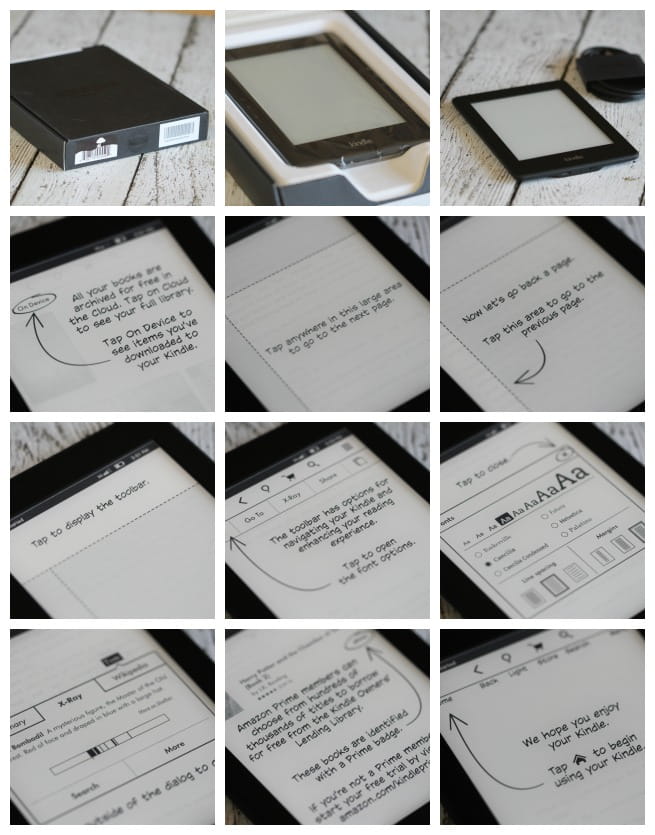 Goodreads integration
I love, love, love Goodreads. It is the best way to keep track of the books you have read, want to read and are reading. You can rate them and comment on them and connect with friends and other readers who have similar interests to yours. The Kindle Paperwhite integrates with Goodreads to you can mark books as read and rate them right from your Kindle!
How to get books:
One of the most savvy things about the Kindle is that Amazon not only makes it easy to get books, they make it affordable.
Your Kindle syncs with your Amazon account and purchased books can be sent directly to your Kindle Paperwhite or saved in the cloud. You can then access the books on any of your devices that have the Kindle app installed. Your progress will be synced between devices too and pick up right where you left off no matter which device you have access to.
In additional to affordable Kindle book purchases (over 1.7 million titles are $9.99 or less), Amazon has other features that can help you keep your reading queue filled up without emptying your wallet!
Kindle Matchbook
For thousands of qualifying books, your past, present, and future print-edition purchases will soon allow you to buy the Kindle edition for $2.99, $1.99, $0.99, or free.
Free public domain books
Millions of titles in the public domain, such as Pride and Prejudice, are available for free.
Borrow books from Amazon for free
Amazon Prime members enjoy exclusive access to the Kindle Owners' Lending Library. With Amazon Prime, Kindle owners can choose from hundreds of thousands of books to borrow for free, as frequently as a book a month, with no due dates, including over 100 current and former New York Times best sellers and all 7 Harry Potter books.
Kindle First
You can download the Kindle First title of your choice for free. With Amazon Prime (including a regular, discounted, or free trial Amazon Prime membership ), you are automatically eligible for the Kindle First program, and can download one Kindle First title for free each month, one month before its official release date.
Borrow from your public library
Borrow Kindle books from your public library for free and start reading on your Kindle. Learn more
I adore the fact that I can borrow from my local library and they keep getting more and more great books. It has been a great option for my kids too. Amazon also has specials on books often marking a selection of them down for the day and you can find some great publishers who offer their books free for a limited time.
Where to buy a Kindle Paperwhite
You can actually purchase a Kindle Paperwhite at Best Buy, Staples, Office Depot, etc but my favorite place is, of course, from Amazon.com.
The cover I bought is perfect for the type of reading I do – getting it in while I can, usually while doing other things. It is affordable too, under $15 depending upon the color and style you choose.
I don't go anywhere without my Kindle Paperwhite!
Note: I received the product shown and a small stipend to purchase books to facilitate my review. Opinions are my own.