My daughter is this strange combination of girly-girl and tomboy.
She digs for bugs while wearing dresses.
She spends more time on her hair than she does eating, but loves running and bike riding and falling down in the grass.
She embraces just about anything with excitement and passion.
And considers shoes one of the most important aspects of her wardrobe.
One of her biggest requests this year has been for boots. I think she would wear them no matter what the weather, but I told her that she had to wait until the fall.
And then Keen delivered!
Keen sent her the coolest pair of fall & winter fashion boots ever!
Keen Luna Boot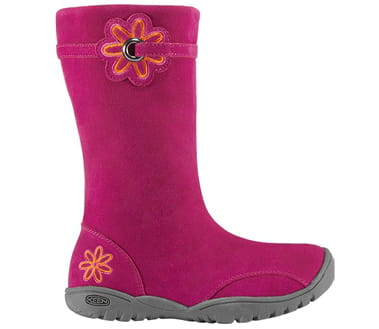 Fashion forward boot for trendy little ladies. The Luna Boot is created of soft suede upper and non-marking rubber sole. It features a medial side zipper for easy on and off. The color pop flower detailing will keep your little fashionista on her toes.

Medial side zipper for easy on and off
Non-marking rubber outsole
Suede upper
The Luna Boot comes in an Olive and Raspberry color and is available in toddler and girls sizes up to size 6.
Like all Keen products we have experienced, the quality is top-notch. This is a boot that will stand up to any crazy things my daughter decides to do in them. Like climbing onto the roof of her playhouse. Or leaping through puddles in the driveway. Or riding her scooter so fast she has to scrape her foot across the ground to stop.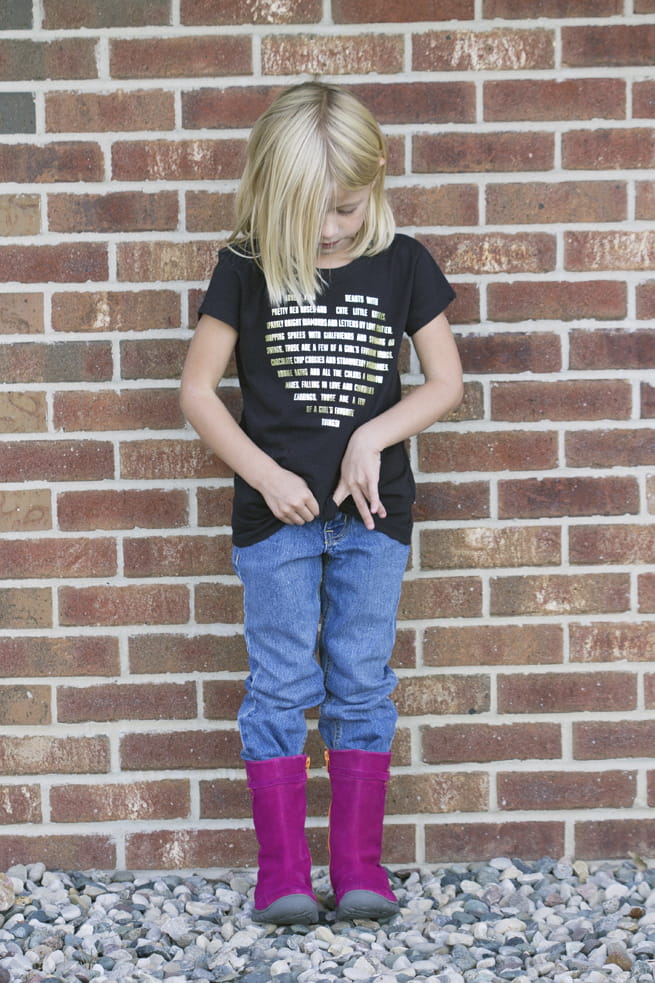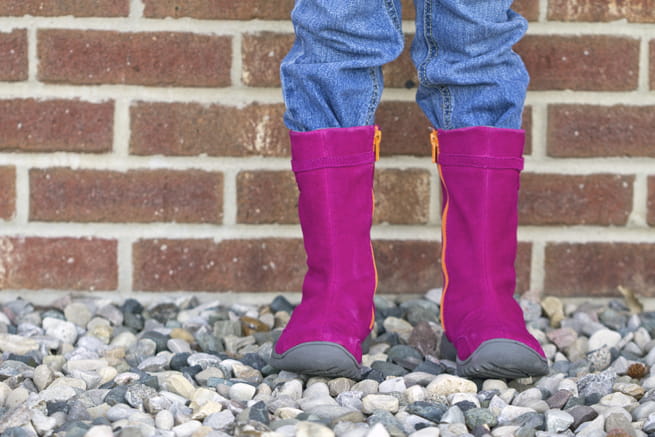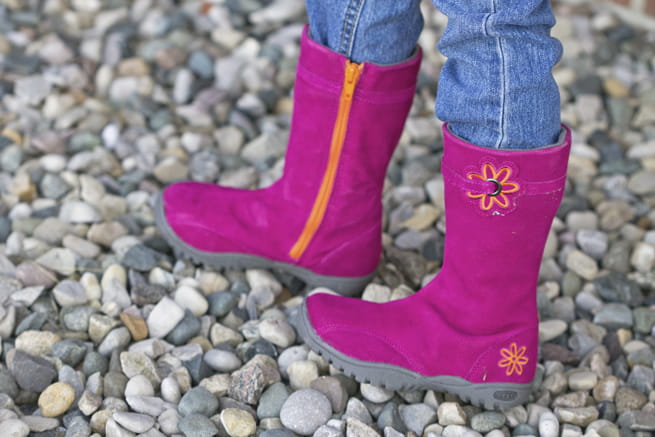 I wonder if they make them in adult sizes?
For more information and to purchase the Keen Luna for your little trendsetter, visit: Keen Footwear.
Note: we received the product shown to facilitate our review.
Join our newsletter!
Subscribe to get updates and great stuff via email including subscriber-only goodies like free printables and giveaways.