I'm sharing #Freshworks in my life as part of a Rubbermaid Freshworks sponsored series for Socialstars™.
Spring is right around the corner. I hope. The weather keeps giving us sneak peaks of warmer weather one day, then threatens to snow the next day. I hate being teased! But one thing is for sure – spring will arrive and with it will come delicious fresh produce. I can't wait until my fridge is filled with raspberries, tomatoes, lettuce, carrots, broccoli, cucumbers and other fruits and vegetables that I have grown in my very own garden. I also love getting fresh produce from local farmers as well, and we are contemplating a CSA membership. Which means my entire fridge will be filled with fresh fruits and vegetables all spring and summer.
But with this bounty of goodness from nature, comes one major challenge.
How to keep it fresh until you can eat it.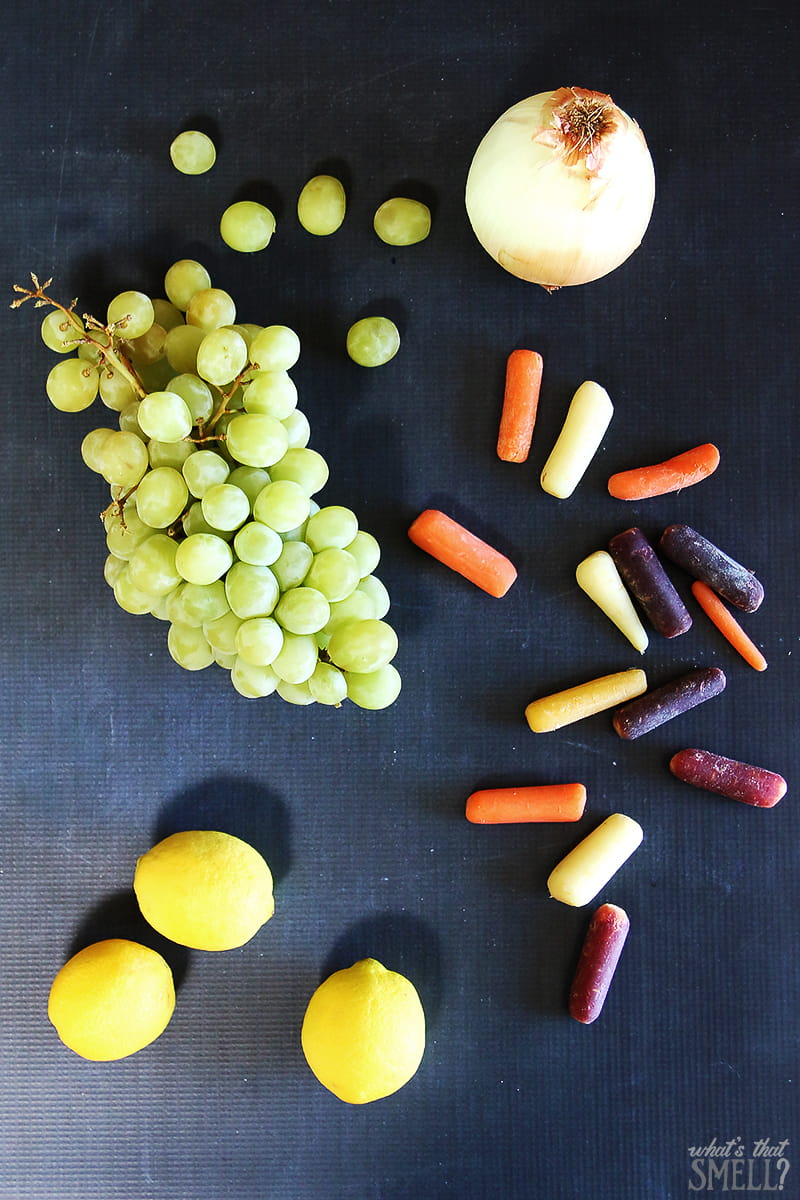 Fresh produce is expensive and there is nothing worse than going to eat your favorite fruits and veggies that you JUST BOUGHT and find out that they are already brown, mushy, or worse – moldy. I don't know about you, but I can't head out to the store every other day to get produce. I buy what I need for the week and have to hope that it lasts.
There are some tricks and tips you can follow to attempt to prolong the life of your produce:
Don't wash strawberries, blueberries, raspberries and all other berries until before you are going to eat them. Washing them seems to encourage mold growth.
Some produce actually causes other produce to prematurely ripen. Make sure you store your produce properly check out this article: produce to store separately.
Not all produce should be stored in the fridge. Learn more here: how to store fruits and vegetables.
Greens and fresh herbs should be stored in the fridge in a lightly sealed bag with some air blown into it.
Use new Rubbermaid FreshWorks Produce Saver containers.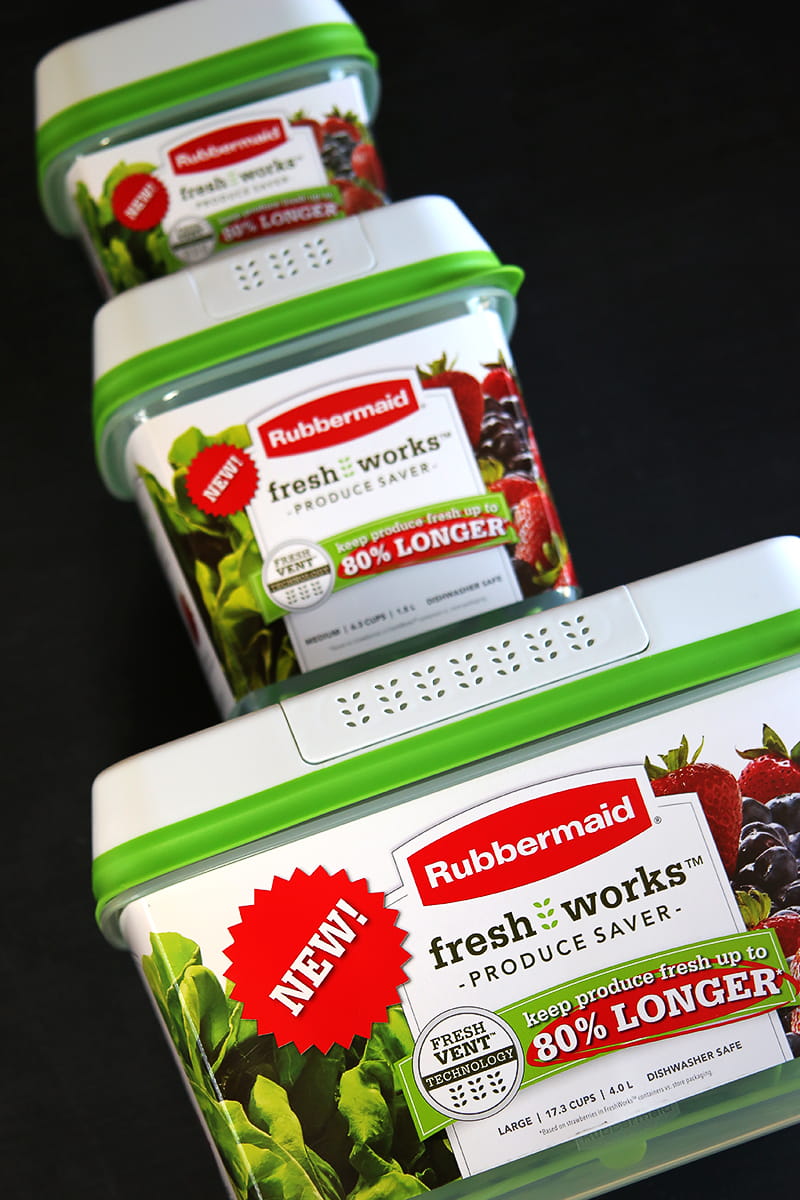 Rubbermaid FreshWorks helps keep produce fresh up to 80% longer. It comes in three sizes: small which is ideal for small berries, medium which is perfect for strawberries and large which is optimal for leafy greens. Each FreshWorks container is a 3-part system that utilizes revolutionary technology to create an ideal environment for produce to help keep it fresher than traditional packaging.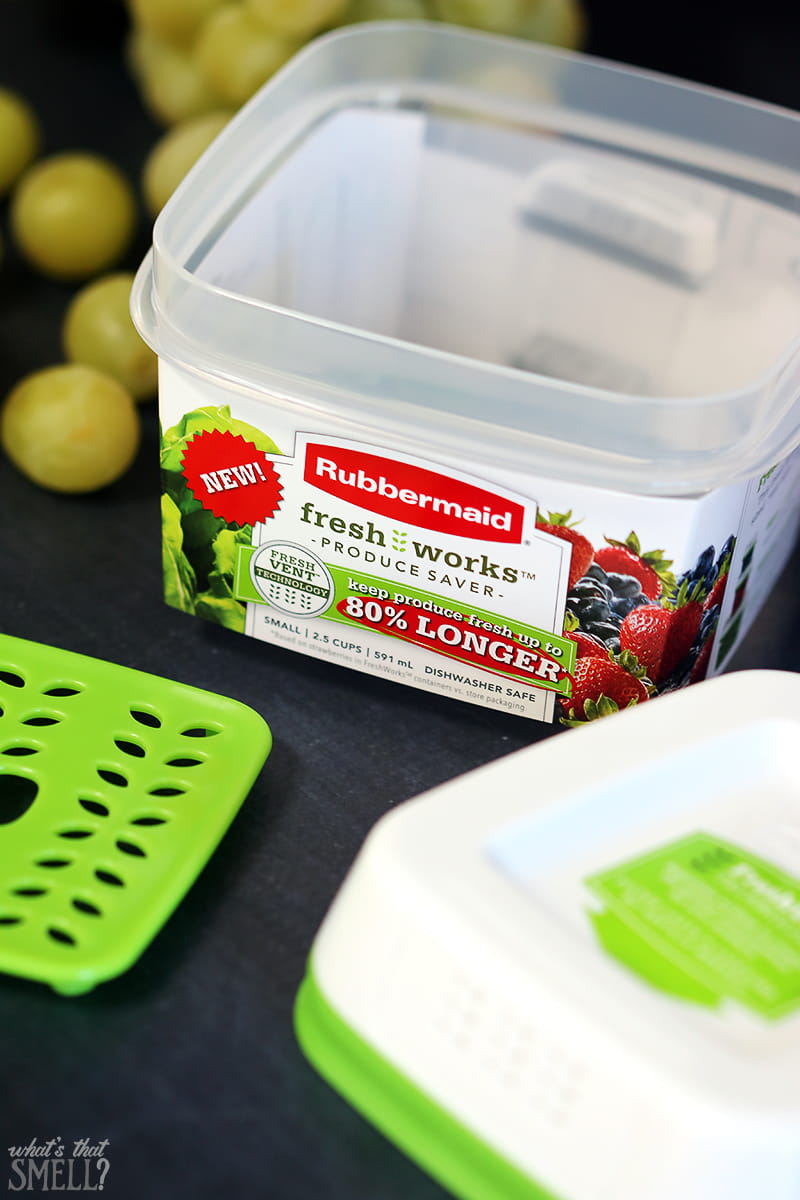 Key features of Rubbermaid FreshWorks:
BPA-Free
Dishwasher safe
FreshVent membrane never needs to be replaced
Produce doesn't need to (and should not be) cut or washed prior to storage
I am looking forward to testing the FreshWorks system out for myself for myself! In the coming months I will be putting Rubbermaid FreshWorks to the test by storing two sets of identical produce – one set in the store packing and one set in the Rubbermaid FreshWorks containers so I can see for myself exactly how much longer my fresh produce will last.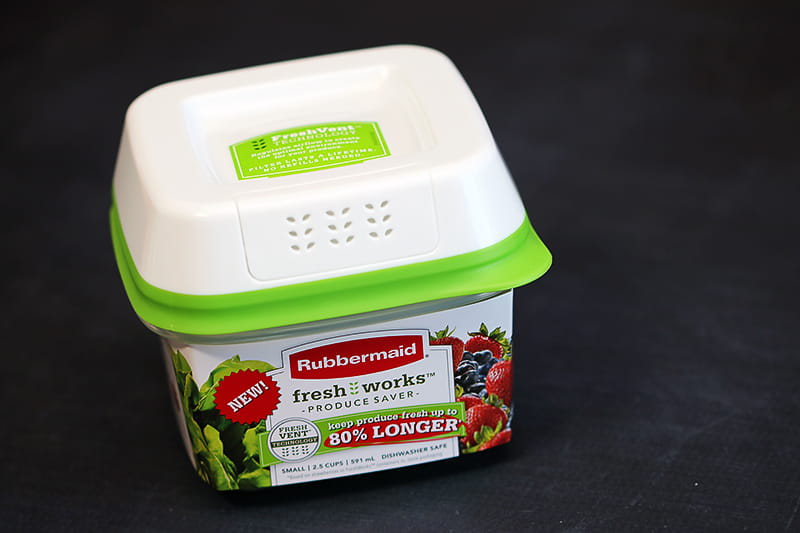 For more information about Rubbermaid FreshWorks visit: Rubbermaid.com/freshworks.
What is your favorite fresh produce?