We had a wee little snowstorm last week.
And sub-zero temps.
But that doesn't stop my kids from wanting to play outside.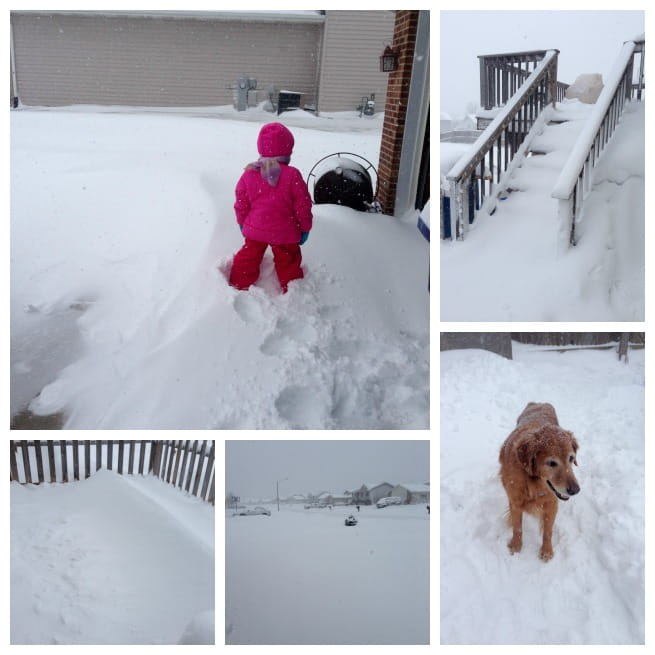 Kids don't seem to notice that they are cold. At least not right away. I recall one time last year when my son came in from playing outside in the cold and complained that his fingers and toes "hurt". They just don't realize their extremities are cold because they are too busy having fun. So as a parent it's important for me to make sure that the clothes they have on do a great job protecting them from the cold.
Which is why I was so excited to receive a pair of snow boots for my daughter from Keen Footwear!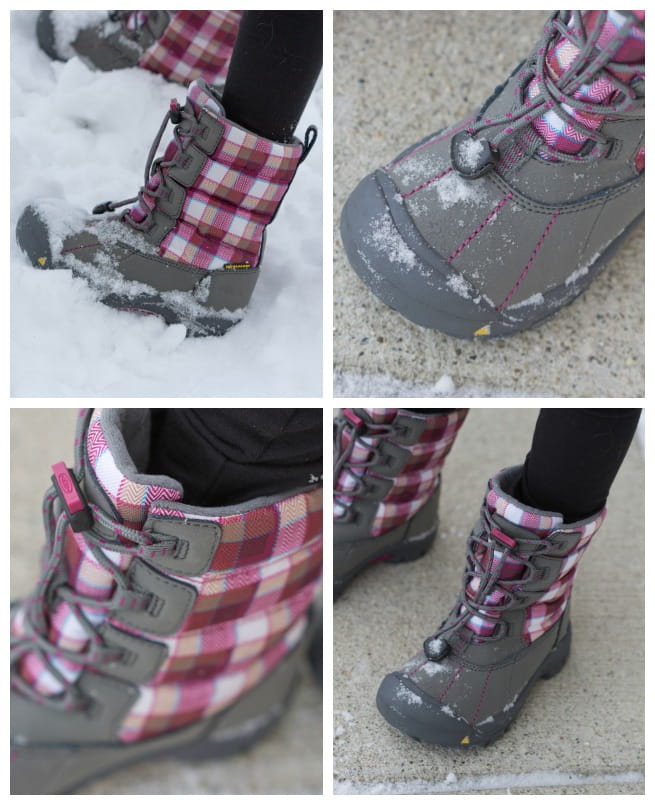 Keen Loveland Boot WP
We picked out the Gargoyle/Raspberry Radiance color in the Loveland WP style for my daughter. She fell in love instantly.
Snow storm? S'no problem! Waterproof and winter ready, the Loveland Boot WP features a waterproof, breathable membrane and 200g KEEN.Warm insulation to keep little feet warm and toasty all day. The easy bungee lace system allows for easy on and off, and the dual-climate outsole boasts advanced traction for slippery surfaces.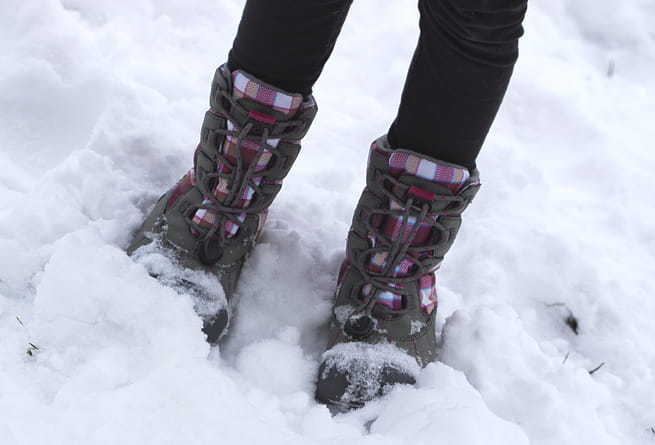 They are easy for her to get on and off herself. Adjust easily for her narrow legs and keep her feet toasty warm!
Plus she loves the way they look with all of her other pink outdoor gear.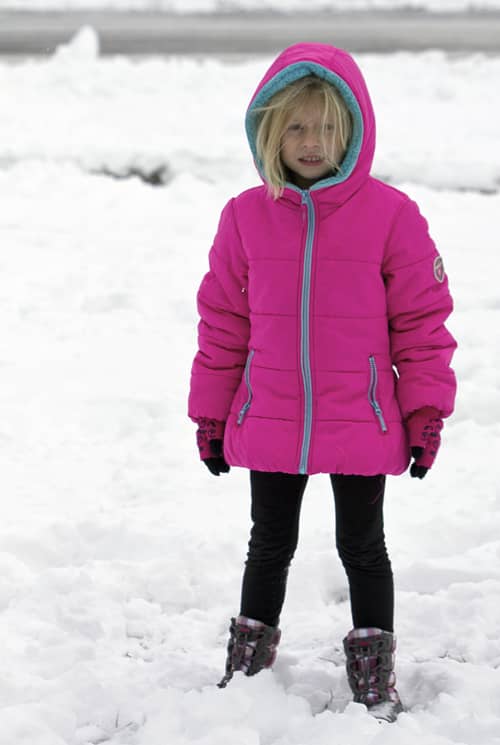 With Keen's lightweight insulation to keep her feet warm, Dual Climate Rubber sole for traction so she doesn't fall and Keen's patented toe protection, I am confident her feet are as protected as possible during our crazy winter months.
You can purchase the Keen Loveland WP at Keenfootwear.com or at Amazon.com. There is a pink plaid for girls and a blue plaid for boys.