Simon Says Workout for Kids! Your kids will get a workout without realizing it when you make fitness into a fun game.
When it comes to encouraging my kids to eat healthier and exercise more, I have found that there are 2 tricks that almost always work.
If I want them to make better food choices, I need to involve them in the purchase and preparation of the meals.
If I want them to exercise more, I need to make it fun.
Kids like to emulate the adults in their lives but they are also extremely influenced by media and their peers. In order to trump some of those outside influences, I have found that involving them in not only the decisions, but also explaining why we make certain choices. I have found that this goes a long way towards making them more willing to embrace a healthy lifestyle and healthy diet. Our original recipes are made with real ingredients, low carb and keto.
We often talk with our kids about the nutrients in certain foods and how it helps them. My daughter (she is 6) is very petite and wants to be bigger, so we focus on how vitamins and minerals found in fruits and veggies can help her grow. We talk about which are the most effective nutrients and how she can tell if they are helping her. My 10 year old is quite bright for his age and is interested in learning more about ingredients and why we avoid certain things. He is beginning to understand the negative affects things we eat can have on our bodies and will make choices to avoid those not-so-great ingredients.
The exercise part is a lot easier. Kids have so much energy anyway, so by simply turning fitness into a game, you will find that are very willing to participate.
We all have played "Simon Says
" at one point or another, and it's easy to turn the game into something that really gets them moving. The FREE printable below gives you some great ideas for playing Simon Says with your kids to encourage them to stay active, and they won't even realize it's good for them.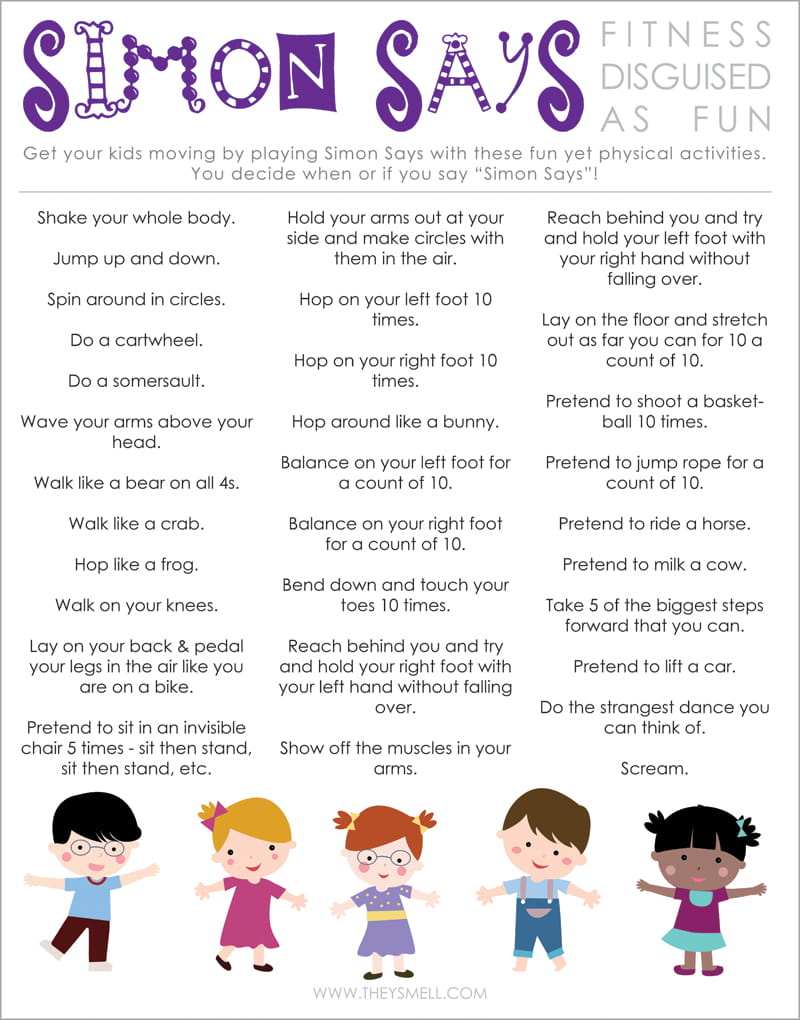 Grab this free printable and workout with your kids!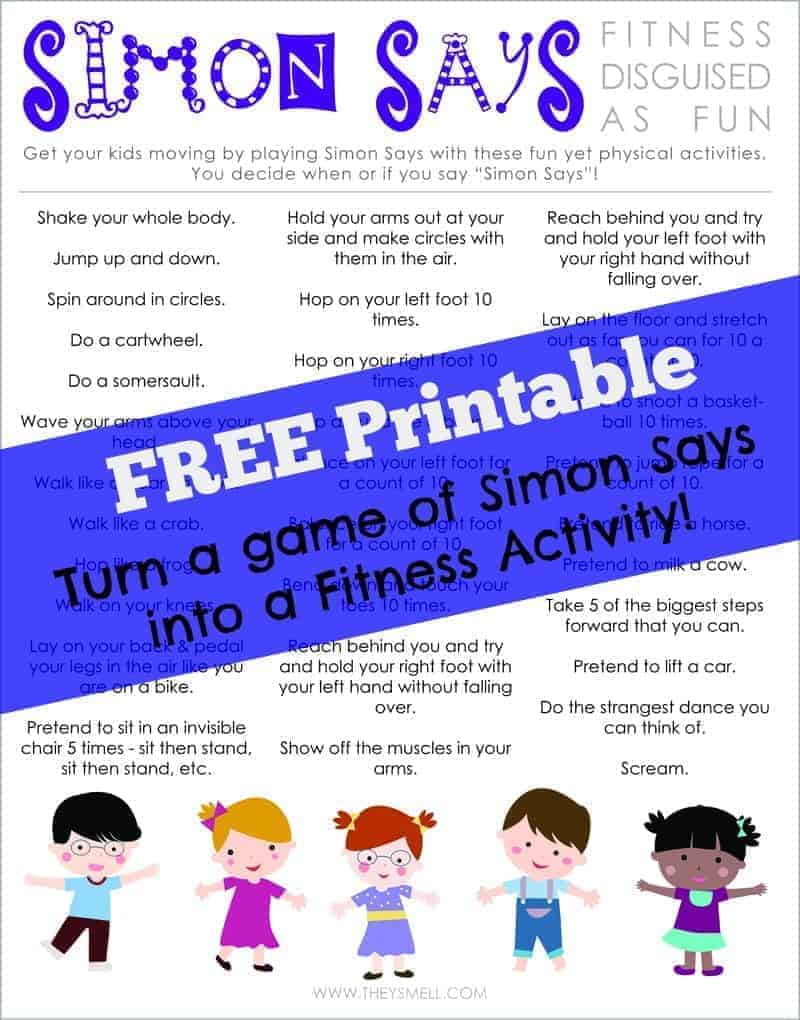 If you liked this one, I highly recommend our Spell Your Name workout for kids.