Did you know that June is Internet Safety Awareness Month? Now is the perfect time to make sure your pre-teen and teen is being safe on the internet! The Boys & Girls Club of America and Sprint want to make sure that your child knows how to handle being on the internet and also how to tell you if they witness cyber-bullying.
This is such an important topic in my house because my 11 year old is going into 7th grade and everything they do is on the computer. During the school year they even get their own computer that goes back and forth from school.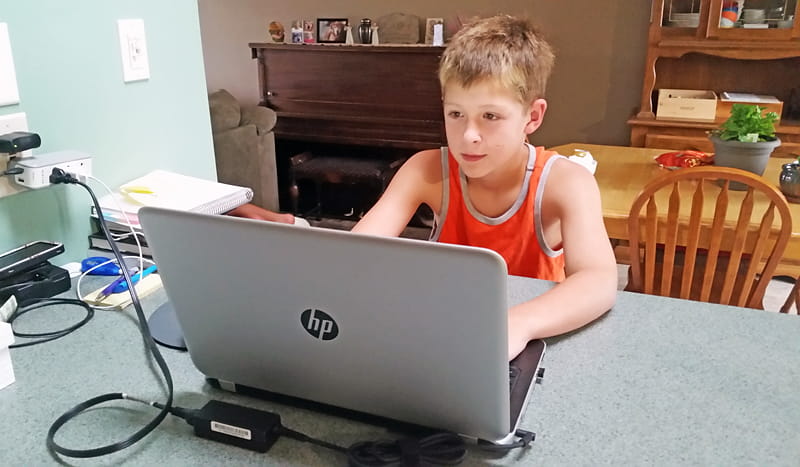 Here are some tips to help keep your kids Cyber Safe:
Do not allow your child to use social media until you feel they are mature enough to handle it, even if Jimmy next door has his own phone. If you don't feel your child is ready, trust your instincts!
Come up with rules of use for the device your child is on. Let your child know that you will be monitoring their accounts.
Friend your child on social media. Your child may not feel it's "cool" to have his mom as his friend on Facebook, but set the ground rule that if he is going to be on the site that you are going to be his friend. (Be aware that there are settings to block certain friends from seeing things.)
Be specific about what's appropriate to share online and what should be kept private. What you think is personal and what your child thinks is personal may be very different. Ask your child what kinds of things he thinks are okay to share online.
Talk with your child about cyberbullying. Use a story in the news as a conversation starter. Ask him whether he knows someone who's been cyberbullied.
Talk with your child about being respectful online. Not only do you want to help your child if he is being bullied, you also want to make sure he isn't bullying others. Model good online behaviors for your child and remind him not to say anything online that he wouldn't say to someone in person.
Make sure your child's profile is age appropriate. The most popular social networking site, Facebook, has a minimum age of 13 to use their service, and youth between the ages of 13 to 17 have privacy restrictions built into their profiles. Make sure your child has the correct age listed on her profile.
During the month of June, The Boys & Girls Club of America and Sprint are inviting teens and their parents to ask any questions they may have about cyberbullying, social networking, online privacy, mobile smarts and other cyber-related issues. A panel of teens from around the world will answer the questions from a teen's perspective.
Also, everyone who submits a question will be entered to win one of three iPad minis and $500 to your BGCA club of choice! Be sure to go ask your questions. For additional resources on keeping your child Cyber Safe, be sure to follow The Boys & Girls Club of America on Facebook and Twitter using the hashtag #CyberSafe.
At what age did you allow your child to be active online? Do you have conversations about being safe?
Continue the conversation on Twitter and Facebook!
Join our newsletter!
Subscribe to get updates and great stuff via email including subscriber-only goodies like free printables and giveaways.

I participated in an Influencer Activation on behalf of Influence Central for Boys & Girls Clubs of America. I received a promotional item to thank me for my participation.