This is a sponsored post written by me on behalf of Master Lock for IZEA. All opinions are 100% mine.
What do you do with your stuff?
I face this question a lot when I travel but also when I do regular fun activities with my kids. I remember the last time we went to the indoor trampoline park. I had to decide if I wanted to risk leaving my valuables in my shoes so I opted to sit out and watch everyone's stuff instead. It's really not my idea of a good time watching everyone else be active and fun while I am forced to babysit inanimate objects. Sure, my phone can keep me entertained, but it's just not the same, especially when everyone else enjoying a shared experience they will then reminisce about later.
Being the "stuff jockey" is just not fun.

MY LATEST VIDEOS
But these days we all have a lot of valuable stuff to protect, that we just can't image being without. Cell phones, wallets, keys, etc. Have you ever had to replace the remote for your vehicle? Those things are pricey. There are also hands-free headsets, MP3 players, GPS units and more. And if you are doing full blown traveling, you will have tablets, laptops and other valuables in your suitcase. There has to be a better way to protect your stuff than keeping it with you at all times.
Well there is.
Now you can Travel Safe with Master Lock. Master Lock is a trusted brand and is dedicated to providing easy-to-use and reliable solutions to help you live a more secure life.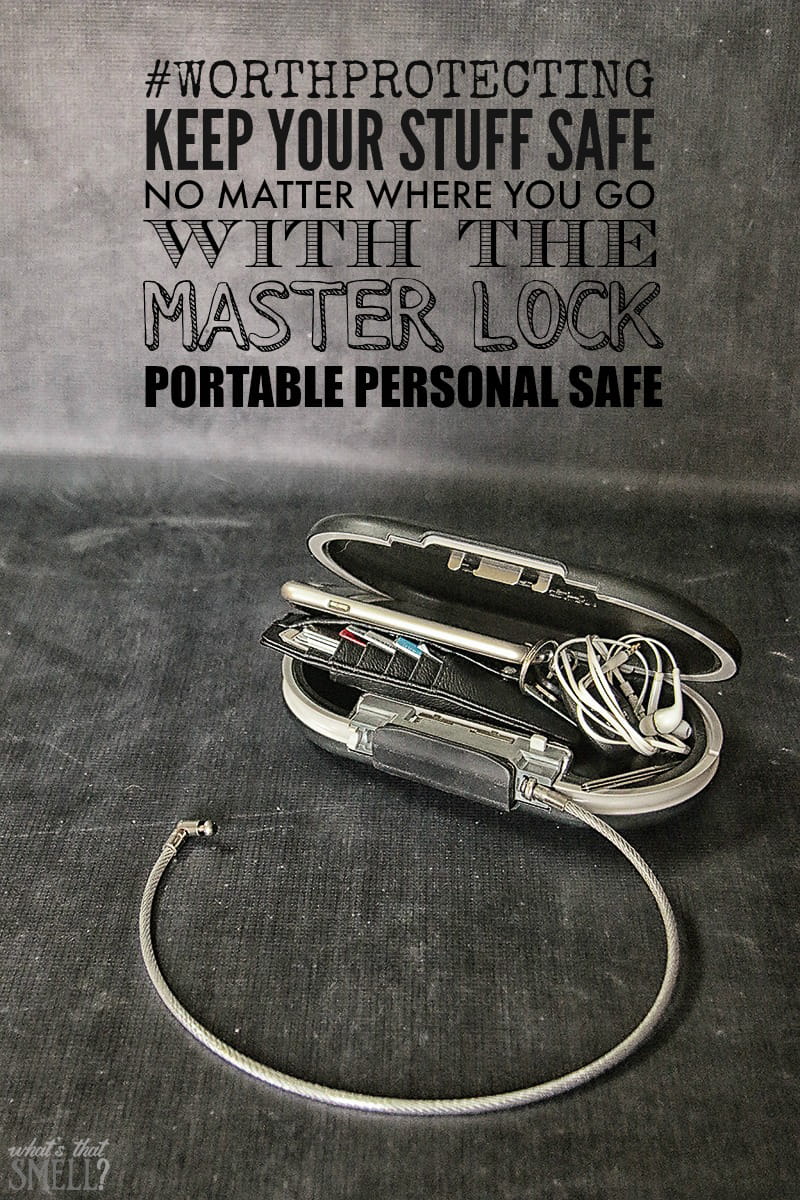 The Master Lock SafeSpace Portable Personal Safe is the ideal choice for protecting your stuff every day. Beach trip, water park, trampoline park, fitness center, local pool, you name it. Where ever you go that you need a reliable way to protect your valuables, this safe will help you can enjoy your time with your family and friends instead of being worried about someone taking your stuff. This safe is portable enough to take with you but big enough to hold your most important valuables including your phone, credit cards, jewelry and more. It is water-resistant and durable which makes it perfect for just about any activity. It's great for college students too! There is a shock-absorbing foam liner inside so your phone and other delicate items are protected from damage.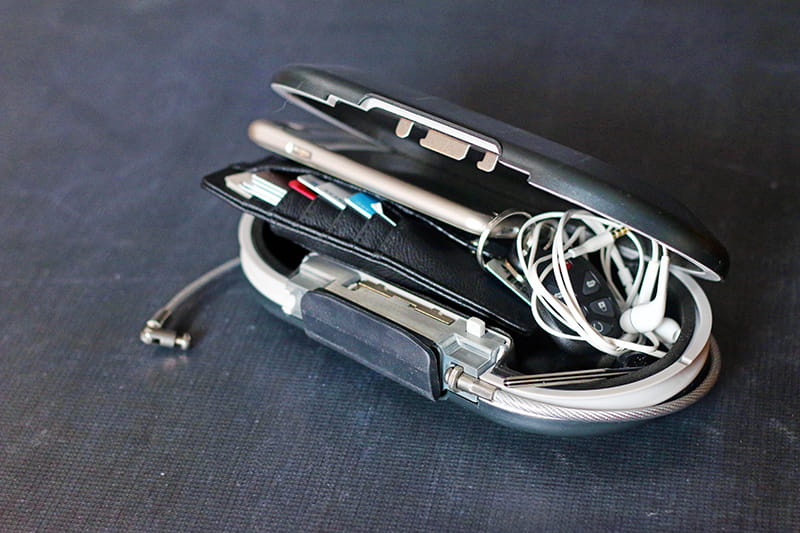 I was able to fit my wallet, my phone, my keys, my Bluetooth headset, my rings and my headphones inside. The safe allows you to both "Lock Up & Lock Down" with the valuables locked inside and a cable that can be locked securely around a fixed object. The cable can also double as a carry handle. The unit is locked via a keyless combination lock that you can set yourself to whatever numbers you want so you can make sure you won't forget the combination. Once you align the numbers to the correct combination there is a button to release the cable and a separate button to open the safe so they don't just fly open when you align the correct combination.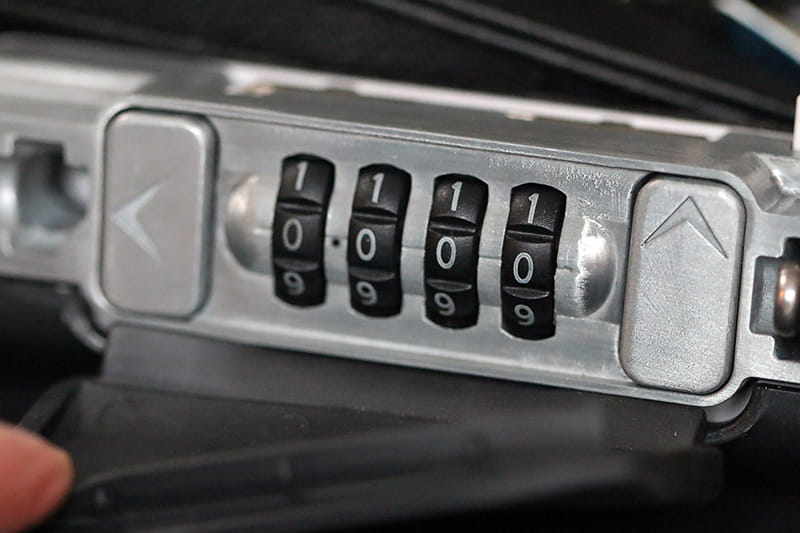 The Master Lock TSA-accepted luggage lock is a great option for a suitcase or other travel bag that has a double zipper so you can protect what is inside such as duffel bags, sports bags, suitcases, briefcases, computer bags and more. The flexible cable not only makes it easy to use on different bag types, it also adds durability for abuse taken from baggage handling equipment.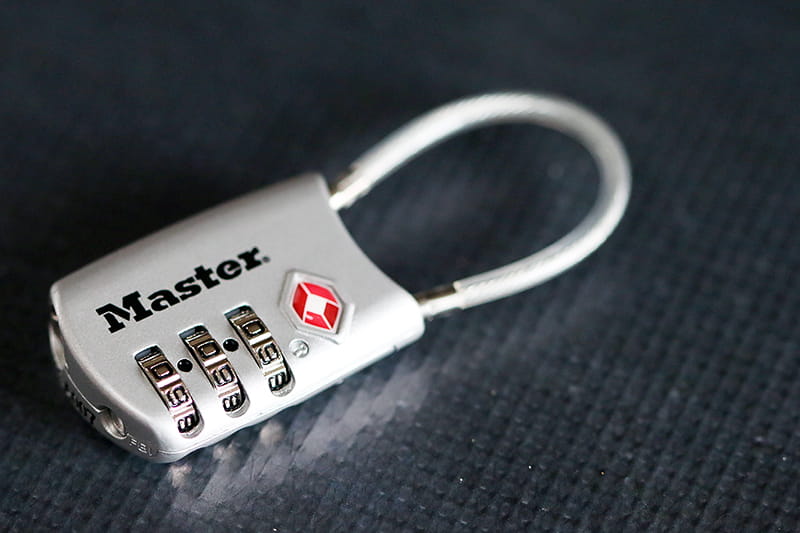 It is keyless and has an easy to set and rest combination lock. Because it is TSA-accepted, if they need to check your bag, they will not damage the lock in the process of opening it and can re-lock it when they are done.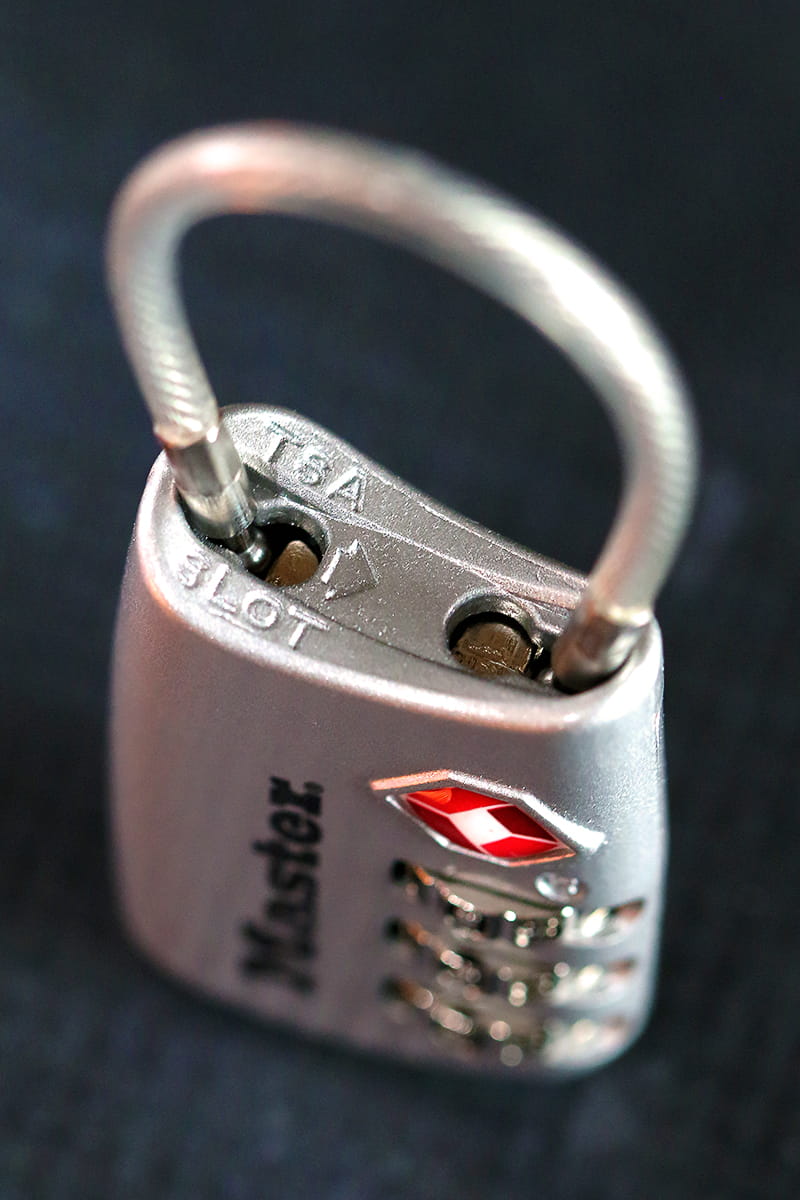 You could even use the Master Lock TSA-accepted luggage lock to secure your Master Lock portable safe to another bag! Both Master Lock products come with the peace of mind of a limited lifetime warranty.
How would you use the Master Lock portable safe and luggage lock to keep your stuff safe?