This is a Sponsored post written by me on behalf of North American Property Services for SocialSpark. All opinions are 100% mine.
I'm a firm believer that an ounce of prevention can work wonders.
I'm also a firm believer that good old soap and water combined with a tiny bit of elbow grease can go a long way to implement prevention when it comes to germs.
As the weather gets colder and we spend more time indoors cooped up with germs that have no place to go, the incidences of illness goes up exponentially.
But it doesn't have to.
Sometimes just keeping things clean is all you need to help fight the good fight against germs during the winter.
North American Property Services which is headquartered in Denver, CO, is one of the top janitorial services in the US. They know about cleaning! They have put together 10 tips for cleaning your home this winter to help you get a leg up on those nasty germs.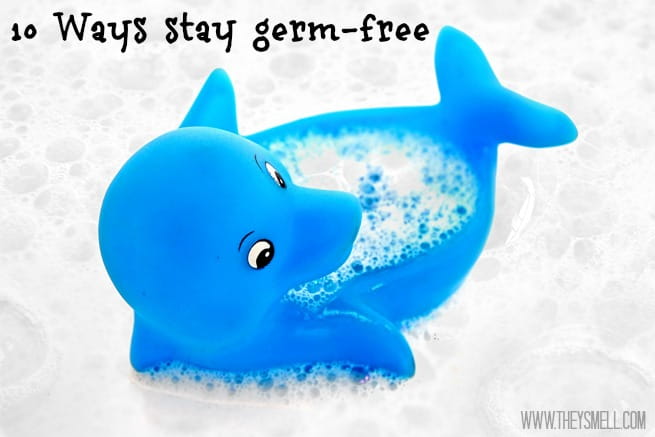 Be extra careful about hand washing with soap so you do not spread germs from room to room.
Routinely disinfect high touch areas such as door handles, TV remotes, and keyboards for all devices, such as tablets and laptops. Don't forget all of your phones, including the landline and cell phones.
Dust carries germs and grime, so wiping down with disinfecting solutions will not only make your house cleaner, but it will remove germs that can cause the common cold and flues. Look for places that dust settles, such as fan blades, window ledges, and walls to wipe away germs. Don't forget to clean your light bulbs, which has the added benefit of brightening the house on these short winter days. Another thing to clean is the dust balls under furniture and in the corners of floors.
Dust more often, as your heating system circulates dust, dirt and germs.
Keep mops handy to dry-mop floors regularly, especially around high-traffic areas of the house.
On warmer days, clean interior windows, another germ collector in your house.
Deep clean your carpets every year to eliminate grime and germs. A good time of year to do this is after the holidays so any spills from your holiday celebrations will be washed away.
Scrub the grout in your bathroom with a powerful disinfectant to remove germs that spread between family members.
Take your shoes off at the door. Think about all the places you walk and the germs that hitch hike into your home. Taking your shoes off will greatly reduce indoor pollutants.
The best winter floor care program is to continue to clean and maintain floor surfaces with extra mopping and scrubbing around the entryway.
The best way to stay healthy is to avoid contact with germs in the first place. Keeping your homes surfaces clean can go a long way towards reducing the amount of germs your family is exposed to.
Have you considered that simple cleaning could potentially help keep your family well?
What steps do you take to fight germs in the winter?
Join our newsletter!
Subscribe to get updates and great stuff via email including subscriber-only goodies like free printables and giveaways.