Note: the download link for the January 2018 printable calendar is at the end of the post.
This free January calendar 2018 has adorable graphics and a space for notes and a to-do list at the bottom of the page. It is a January 2018 calendar pdf that you can print out. Note that the grey boxes printed out much lighter than they show on the screen so you could use those areas for special notes or anything else you want to write down for the month.
You can snag the printable February 2018 calendar and the rest of the 2018 printable calendars using the links below:
Printing Tips
The PDF should print easily to your default print size without having to change anything. It prints to an 8-1/2 x 11 size sheet which is standard paper size.
Printable Use Terms
730 Sage Street has provided this printable free of charge for personal use. You may NOT link directly to the PDF file, redistribute, sell, resell, or use commercially. This is a violation of the terms of the graphics and the copyright. Personal use includes printing the document for parties, classrooms, homeschool, church, community activities, etc.
Check out our printables category for more great printables and activities.
January 2018 Printable Calendar Download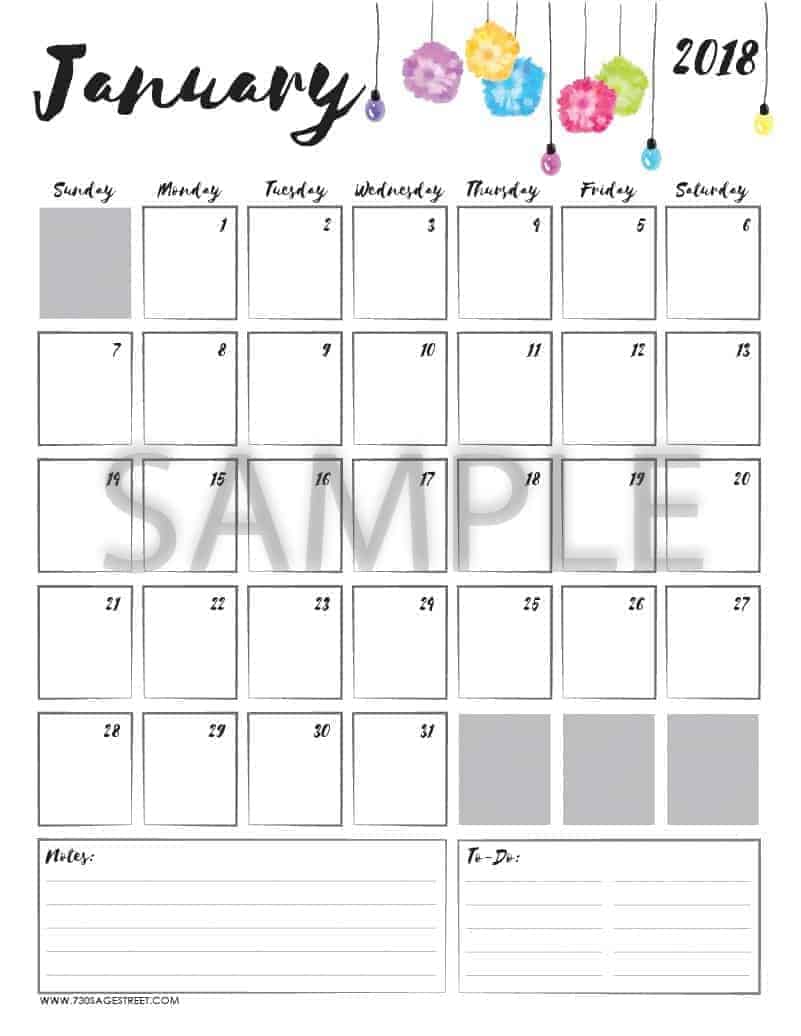 To grab the January 2018 Printable Calendar click here: free printable January 2018 calendar.
If you are interested in downloading all of the months together visit: Free Printable Calendar 2018.