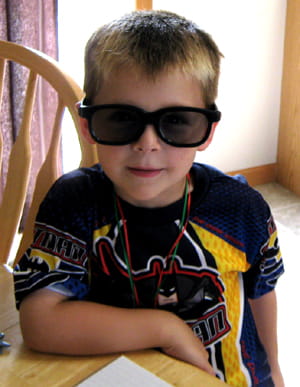 My boy registered for kindergarten today.
I didn't think it would bother me.  I mean, he went to preschool and he's 5-1/2 going on 40 and we are soooo much alike that I think a little time apart each day will really be a good thing for us.
But walking into that school today I was hit head-on with the reality that he's almost half-way to high school.  And Jake took it in stride.  Like his momma you can't always tell when he's bubbling over with excitement and what looks like boredom or shyness is often just quiet awe over the potential of it all.
In 4 years I will go through the same thing with Abby and I fear those 4 years will be merely a blink in my mind.
It's funny how we look forward to the milestones and experiencing life through their eyes, yet when we look back on it we'd turn back time in an instant because we just can't remember.
Time is a nasty, silent thief.
Join our newsletter!
Subscribe to get updates and great stuff via email including subscriber-only goodies like free printables and giveaways.