Today is the start of my 9th and final week doing the INSANITY workout program.
I can't believe I'm almost done!
I have to be honest as much as I enjoy doing it and feeling great, I am going to be glad for the break.  It really is an intense workout that challenges you physically AND mentally.
I won't stop working out, in fact I have a couple of things on the horizon.  I really like the idea of a strict schedule with a deadline and a goal followed by a break, then changing it up and doing the same thing with a different workout regime.
Before I started Insanity, I said "if this doesn't work, nothing will" and because I have seen success with it, I have realized that I can achieve my goals.
Below is my week 8 Insanity results progress photo.  Like the last few weeks, there isn't a glaring change.  It's minor but I know that since I am working so hard that the changes inside just aren't showing fully on the outside yet.  I don't have tons of weight to lose, I have toning and a little bit of weight to lose and so I realize that it's going to be harder for me to see results with anything I do than someone who has a lot of weight to lose.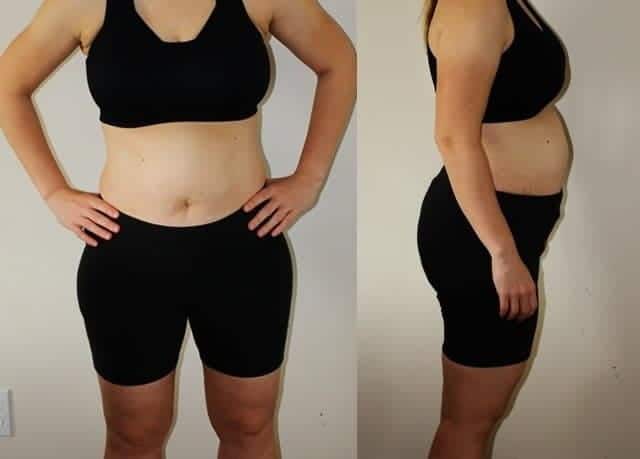 To see all of my weekly progress photos, check out my INSANITY RESULTS page.
I have to do my measurements tomorrow.  I forgot and I always do them first thing after I get up.
Note: I was sent the INSANITY workout program to try and share my feedback on my blog.  The sweat, and opinions produced during my use of the program are my own.