I promised you a video last week.
I failed.
Let me preface the explanation of my failure by reminding you that I am a natural blonde.
My Flip camera would not charge.
I'd plug it in with the USB – nothing.
I tried 3 different computers.
Still no charge.
So I decided to take the back off and take the battery out to reset it.
Yeah.
I found 2 batteries.
AA.
Replaceable.
NOT rechargeable.
BLONDE MOMENT ANYONE?
So, now that you have an impression of me that qualifies me for the title "dingbat," let's get on with the Insanity!
This week was ok.  I mean, it wasn't memorable for me.  I got up and worked out each day like I have been and I definitely burned some calories but I think because I'm not seeing the drastic changes I saw in the first month, it's not as motivating.
My measurements have not changed but somehow my stomach is even flatter and I do think my legs are starting to change more.
I only have 2 weeks left, I can't believe it!
Below is my current progress photo, you can see all my progress photos on my Insanity Results page.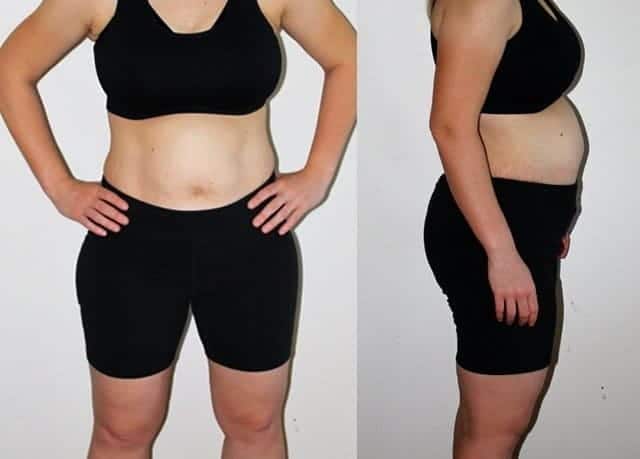 I promise this week I'll have a video for you!
Note: I was sent the INSANITY workout program to try and share my feedback on my blog.  The sweat, and opinions produced during my use of the program are my own.