What's that smell?
Wow.
I think it's me.
I finished my third day of INSANITY this morning.
I feel great but I have one weird issue.
Shoes.
I don't wear shoes very often.  Even when I used to workout, if I was doing a Wii workout or a Tae-Bo DVD or something similar I did it without shoes on.  I do wear running shoes on the treadmill but they fit WAY different than cross-trainers do and I'm still getting used to having the support.
I'm not sure if what I am feeling is a mental thing, but I feel different.  I feel more toned already and I feel like my clothes fit differently (better).  Every single muscle in my body aches a little bit, but I like that because it makes me feel like I accomplished something.
I slept better last night but I woke up at 5:25 am IN A PANIC worried I missed my workout.
INSANITY is right.
I'm not sure I'll continue daily updates, maybe I will for the first week and then do weekly or bi-weekly after that.  But it is a level of accountability, so who knows…
Oh, and I am WAY more hungry these last three days that usual.  Bring on the protein!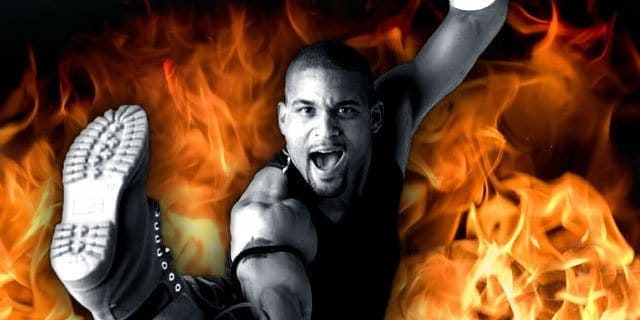 Note: I was sent the INSANITY workout program to try and share my feedback on my blog.  The sweat, and opinions produced during my use of the program are my own.